12 Best Perfumes For Women Available In India
Bring out your inner goddess with heavenly fragrances that are worth all the hype! Fragrance and scents speak volumes about your personality. They are a way of self-expression and often evoke vivid memories. From soft and sweet florals and fruity scents to the intense musky and woodsy fragrances – signature scents are timeless. If you are having a tough time finding the perfect scent for you, worry not. We have compiled a list of the 12 best perfumes for women available in India. Scroll through the list and take your pick.
12 Best Perfumes For Women In India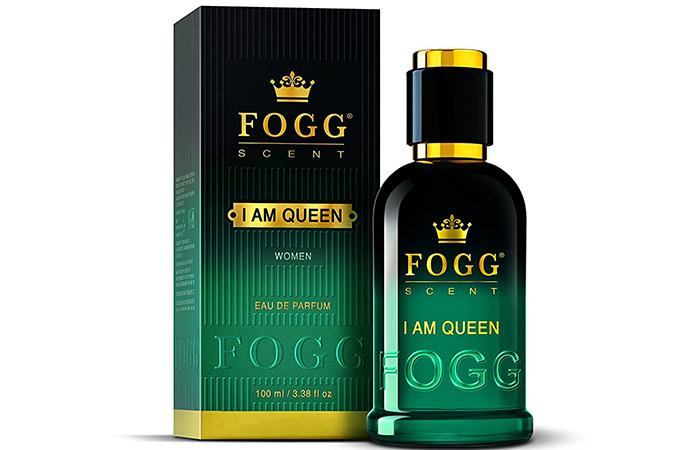 The FOGG Eau de Parfum has a refreshing and long-lasting fragrance. The fragrance notes of I am Queen include ginger, bitter orange, rose, jasmine, and honey-amber accord, and a sandalwood base note. The scent is gentle on your skin and provides 12-hour antibacterial protection against odor-causing bacteria. This invigorating, strong, and clean scent is perfect for women who love intense and bold perfumes.
Price at the time of publication: ₹292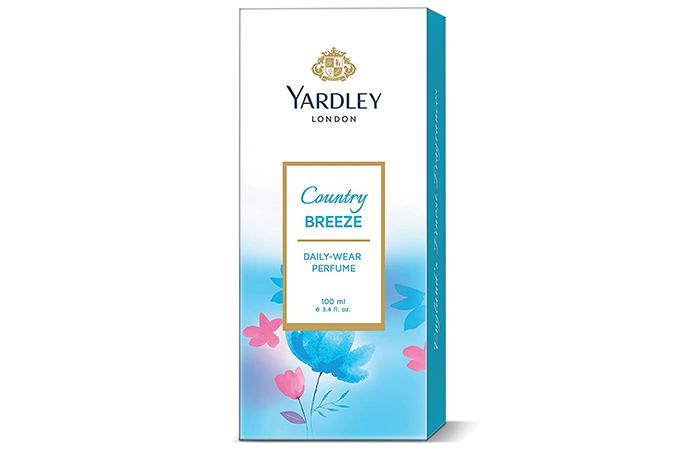 This Daily-Wear Perfume by YARDLEY LONDON has a charming, fresh, and mesmerizing fragrance that reminds you of the English countryside. Country Breeze opens with refreshing notes of mandarin and bergamot, while the heart notes include floral jasmine and freesia scents. This is perfect for women who love soothing and refreshing floral fragrances.
Price at the time of publication: ₹366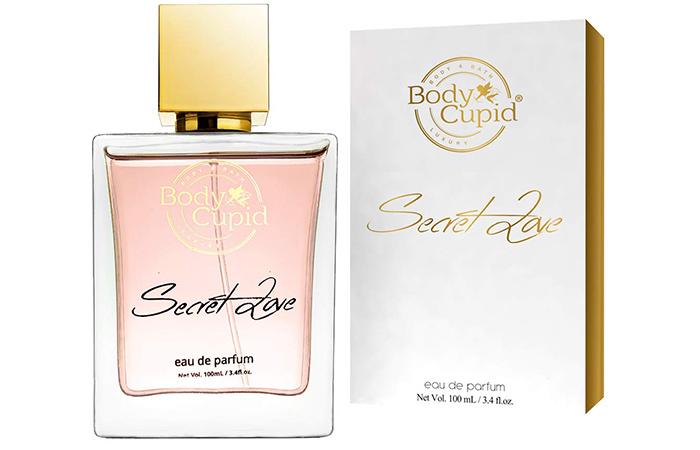 The Body Cupid Eau De Parfum has an alluring scent that lingers for a long time. The fragrance Secret Love has a mix of fruity and floral scents that revitalize your senses. This perfume has top notes of black currant, clementine, apricot, and peach that initially feel strong. The heart notes include wild orchid and orange blossom scents, while the base notes of musk, cedarwood, and amber leave a lingering woodsy-musky fragrance.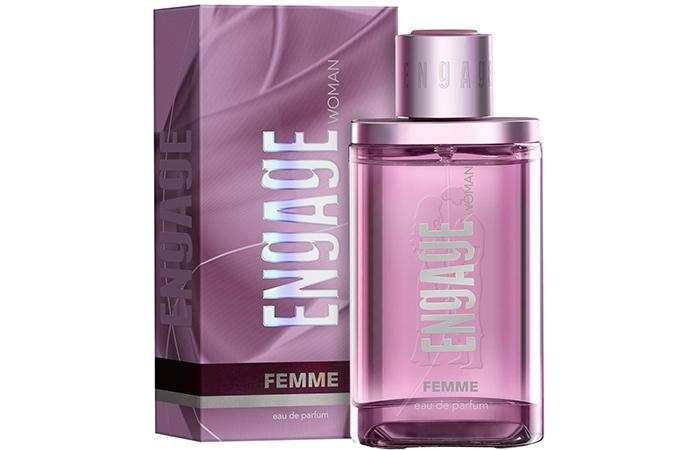 The Engage Eau De Parfum Femme has a refreshing and delicate fragrance for women who love sweet, warm, and comforting scents. The scent Femme is a blend of fruity, floral, and oriental notes of vanilla and geranium that keeps you feeling fresh and energetic. The fruity top notes of green apple, cypress, and elemi gum, spicy heart note of nutmeg and geranium on a base of amber, patchouli, and vanilla notes invigorate your senses.
SKINN by TITAN is crafted by the finest perfumers in France. Its well-balanced floral and woody notes feel like a breeze and add a hint of cheerful warmth to heighten your feminine sensuality.
The cheerful top notes of green peer accord, clementine, and pink pepper feel vibrant. The heart notes reveal the delicacy of flowers like jasmine, peony, magnolia, and heliotrope. The intense base notes contain a blend of vanilla, cedarwood, musk, and sandal scents, hinting warmth. These vibrant and contrasting scents create a sensual harmony.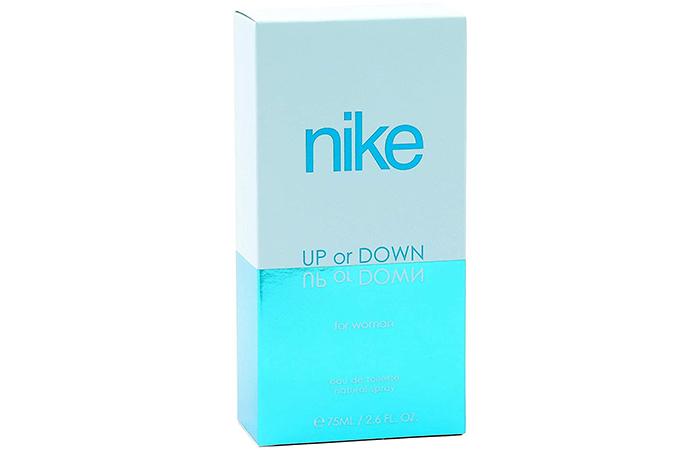 If you do not prefer the strong fragrance of eau de parfum, go for the mild eau de toilette. The nike Up or Down Eau De Toilette is for the free-spirited soul who prefers refreshing fragrances.
The aquatic notes of this product will remind you of the romantic and breezy oceans and beaches. The top notes have an endearing scent of fruity pear, while the heart notes have the seductive fragrance of jasmine and rose. The base notes are an intense blend of lily-of-the-valley and musk, reminding you of the beach vacay.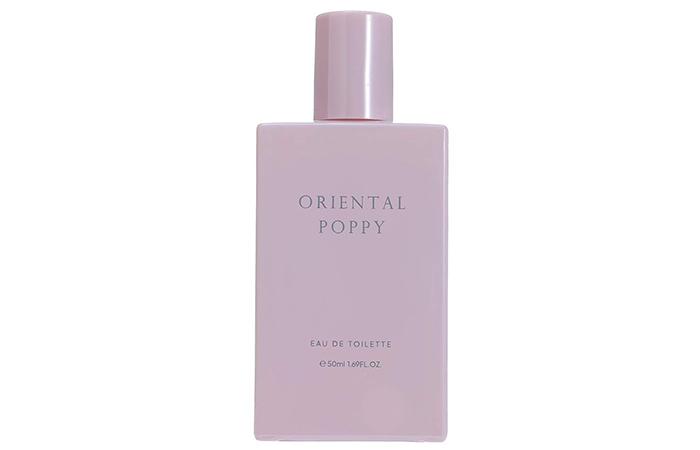 The MINISO Eau De Toilette is available in a variety of fragrances. The scent Oriental Poppy is perfect as a mid-afternoon spritz to awaken your senses with the burst of citrusy and floral fragrances.
The fruity top notes of cassis buds, pear, and mandarin are as refreshing as a summertime breeze. The heart notes of orange blossom, peony, muguet, and ylang-ylang are sophisticated and playful. The subtle base note of patchouli, amber, musk and maltol scents feel indulgent, reminding you of the oriental and exotic atmospheres.
Price at the time of publication: ₹460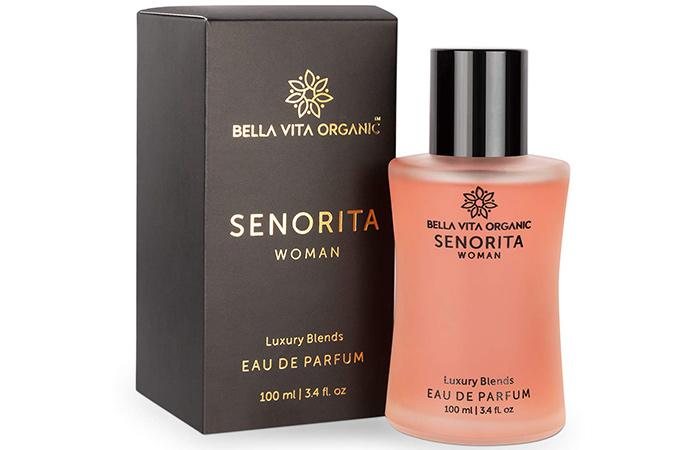 The luxurious fruity-floral scent of the Bella Vita Organic Eau De Parfum conjures the romance of the breezy summer evenings. The elegantly designed 100 ml bottle delivers a long-lasting fragrance. The top notes of yuzu and pomegranate layered with the heart notes of peony, lotus, and magnolia lift your spirits. The rich and intense base notes of mahogany and amber feel earthy and warm. This perfume is perfect for adding a touch of class and sophistication. It is for women who love floral and woody aromas.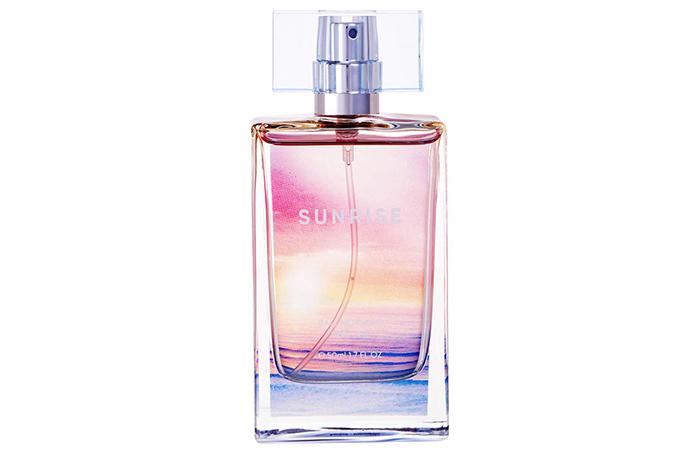 If you are looking for summer fragrances that evoke your favorite memories, try MINISO SUNRISE Perfume. The subtle and joyful top notes of orange and apricot are balanced with the soothing notes of rose, jasmine, and orchid. The base note is an exotic blend of fragrances like gourmand, moss, vanilla, and sandalwood for a lasting impression. Bali Morning is perfect for evenings and parties.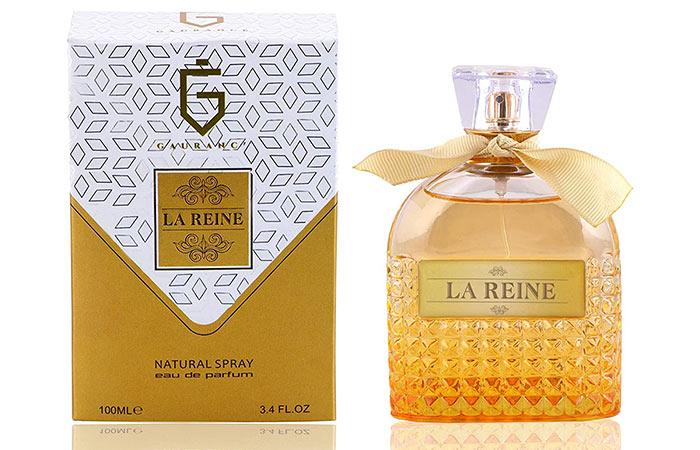 The GAURANC LA REINE Eau De Parfum is inspired by the seductive sophistication of Parisian women. The top note of this elegant perfume is a blend of bitter orange and bergamot fragrances, while the heart note has a floral blend of tuberose and jasmine scents. The scintillating scents of vanilla, musk, and sandalwood form the base notes and leave behind a lingering blend of earthy and sensual fruity fragrances.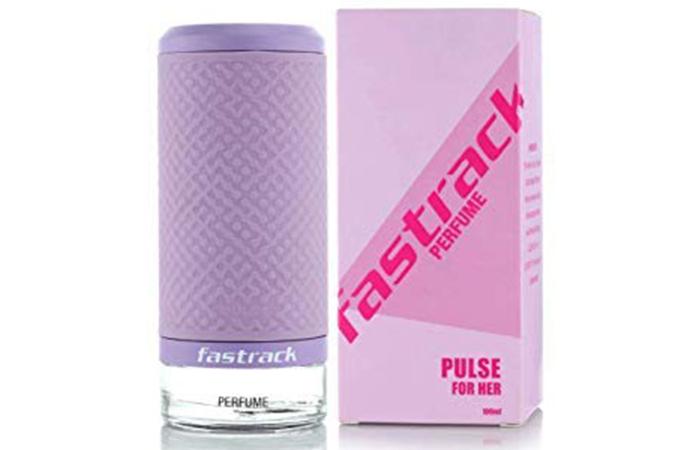 Be expressive and reveal your bold and subtle side with the Fastrack Perfume. PULSE is a unique blend of playful fruity notes of strawberry, raspberry, and mandarin layered with the citrusy scent of bergamot to spice things up. The added notes of vanilla and fresh orange blossom feel refreshing, and a hint of musk adds a contrast of earthiness to the cheerful blend. This perfume is perfect for women who want to feel bold and vibrant.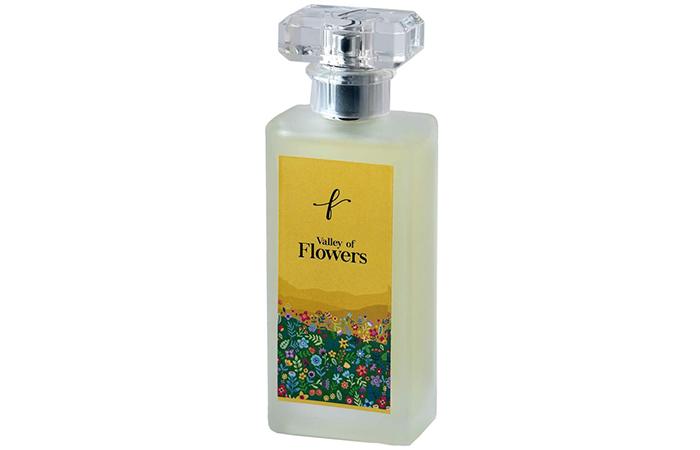 The eau de parfum by A Fragrance Story is infused with the sweet smell of flowers from Uttarakhand. Each spritz of the Valley Of Flowers leaves you with a lingering comfort and calmness. The notes of different flowers like honeysuckle, jasmine, and lily, layered with the freshness of orange blossom and the earthy notes of patchouli and amber scents take you to your happy place. It is perfect for women who love the subtle floral fragrance.
Fragrances can be categorized into different types. The longevity of the scent and composition differs for all. Before you pick one from the list, know your perfumes.
Types Of Perfumes
1. Parfum or Perfume
This is the purest form of perfume with the highest concentration of essential oils and perfume extracts (20%-30%). This has a low alcohol content, and the fragrance can last up to 24 hours. Perfumes are generally expensive and are perfect for sensitive skin.
2. Eau de Parfum/ Eau de Perfume
Eau de parfum contains the second-highest levels of perfume extract and oils (15%-20%) and slightly more alcohol than perfumes. The fragrance can last for up to six to eight hours.
3. Eau de Toilette
The concentration of perfume extracts and oils in EDT is between 5% and 15%. This is much more affordable than perfume and EDP and lasts for 2-4 hours. Due to a high concentration of alcohol, it dissipates quickly.
4. Eau de Cologne
Eau de Cologne has the mildest fragrance of all as the concentration of perfume extract and oils is between 2% and 4%. The fragrance lasts for two hours and requires a frequent application. It is relatively cheap.
5. Eau Fraiche
Eau Fraiche means "freshwater" and is the most diluted form of fragrance with only 1%-3% of perfume extract and oils. It is often used to freshen up and may last up to an hour.
Other than the type, you should also look for the notes in perfumes. Understanding the notes will help you pick the perfect product. Let's take a look.
The Types Of Fragrance Notes
Top Notes: The top notes are the opening notes – the first thing you smell after applying perfume. These are the lightest of all and fade faster to reveal the other notes. These are the ones that lure you into buying the product. Common top notes include citrusy fragrances like bergamot and lemon, fruity fragrances like berries and grapefruit, and fresh herbs like lavender and sage.
Heart Notes: These are the middle notes and are considered the foundation of any fragrance as they make up to 40%-80% of the final fragrance. You can smell them right after the top notes fade, and these often influence the base notes. Common fragrances used for heart notes are cinnamon, ylang-ylang, neroli, and lemongrass.
Base Notes: Once the top and heart notes fade, you will be left with the final base notes. They make up to 10%-25% of the final fragrance. This lasts longer, creating the final and lasting impression. Common fragrances used as base notes are vanilla, patchouli, cedarwood, and musk.
While these are the main points to keep in mind when choosing a fragrance, there are several other factors you may check for.
Factors To Keep In Mind When Choosing Perfume For Women
Packaging: Attractive packaging makes the perfume appear alluring. Check the bottle and its material. Is it made of glass or plastic? Does the cap fit perfectly? A well-packaged product is easy to carry, store, and use. Moreover, a beautifully crafted bottle can also double as a decorative item.
Lasting Fragrance: Pick a perfume that stays for at least 5-6 hours. While attending parties or during dates, you do not want to frequently reapply perfume. Hence, check the lasting power of the perfume.
Check The Expiry Date: A good quality perfume can last for several years. Do not buy a perfume whose expiry date is close to your purchase date. If you love perfumes and hoard them, avoid picking a product that may not last over a year.
The irresistible fragrance of a good-quality perfume never gets old. Exquisite fragrances define your personality and reveal the diva in you. Go through the list of the best perfumes available in India and pick one close to your personality.
Frequently Asked Questions
Which perfumes for women are known for their seductive or sensual scents?
Several perfumes for women are known for their seductive or sensual scents. Two of the most popular choices from the above list includes the SKINN by TITAN Eau De Parfum – Sheer and the GAURANC LA REINE Eau De Parfum – Natural Spray
How do perfume notes interact and create different scent profiles?
The top note is the first note you smell upon application but it evaporates quickly. The middle note is the heart note and forms the core of the perfume. The base note is long lasting and adds depth and richness to your perfume. The combination of top, middle, and base notes creates a unique fragrance.
Can the same perfume smell different on different individuals? If so, why?
Yes. This is because people have different body pH levels, different skin types, and a natural body odor. When all these mix with the ingredients in the perfume, it affects how it smells and how long it lasts.
Can perfumes be used for aromatherapy or relaxation purposes?
Yes, some fragrances can be used for aromatherapy or as relaxants, especially those that contain essential oils that are known to reduce stress and anxiety.
Recommended Articles