6 Best Pickleball Shoes For Women (Long-Term Performance) – 2022
Take your sporting experience to the next level with these comfy, well-cushioned shoes. Were you looking for the best pickleball shoes for your game? We have just what you need. Pickleball is a fun sport packed with intensity. It demands a good level of stamina and athleticism to make sure you got a good court coverage. While you would work on your speed, wearing the right shoes will get you there without any fuss. For starters, the right shoe gives you the perfect grip and decreases the chances of injury. It also covers you against blisters and soreness and makes sure you have happy feet no matter what. Here are 6 shoes crafted with quality and comfort that will aid your long-term performance.

6 Best Pickleball Shoes To Try In 2022
Bring out your best on the Pickleball court with the K-Swiss Light Women's Shoes. These shoes are made of premium quality EVA to ensure cushioning and comfort. The shoes provide excellent traction, which helps you move and change direction conveniently on the court.
The shoes absorb sweat quickly and keep your feet odor-free. The heel line gripping made from interlocking fibers ensures better grip on the socks and fewer heel slips. The 180-degree thermal plastic plantar support chassis provides stability in the mid-foot region. The shoes come in attractive colors. This video will give you more insights into the product.
Pros
Anti-slip grip
Absorbs sweat fast
Provides foot stability
Durable and comfortable
Cons
Expensive
Shoe tongue slips
The Acacia Dinkshot Pickleball Shoes are an excellent choice for sports and fitness enthusiasts. Their upper body is made from polymer microfiber that provides great support to your ankles and joints. The insoles have honeycomb memory foam that ensures high breathability and better shock absorption. In addition, the shoes are lightweight and stretchable enough to change directions on the court.
The midsoles consist of high-quality EVA. It comes with ARK technology that helps in better water-resistance and provides better traction to the feet. The footwear is excellent for balance and stability as you move around the Pickleball court. It is just the perfect product to make you a perfect player.
Pros
Provides better balance
Comfortable to wear
Better shock absorption
Premium shoe material
No heel slippage
Lightweight
Cons
Appealing design, attractive looks, and ultimate comfort describe the Wilson Rush Pro Pickleball Shoes. They have 100 percent high-quality synthetic along with rubber sole for increased comfort. The shoes are extremely lightweight and offer a superior court feel. They help increase your agility and acceleration. In addition, the shoes have better cushioning and rebound features. Their advanced arch technology provides stability and support as you move fast across the court. To make an informed decision before buying, you can check out this video.
Pros
Premium synthetic body
Lightweight
Durable
Better support and stability
Great ankle support
Cons
Not suitable for wide feet
Enjoy your favorite racquet sports with these Python Wide Width Shoes. They are the perfect footwear to put on and hit the Pickleball court. The shoes are made of high-quality synthetic leather. They are ultra-lightweight and have great breathability. The comfort and cushion provided by this pair of shoes help you spend long hours on the court without tiring your feet. The Artholite insoles offer better shock absorption. In addition, they don't emit bad odor even after hours of use.
Pros
Perfect fit
Great traction
Excellent breathability
Better shock absorption
No odor
Ultra-lightweight
Cons
None
The Python Deluxe Indore Court Shoes make your Pickleball practice sessions a mix of fun and intensity. They are extremely comfortable, lightweight, and have outstanding durability. The inner sides of these shoes have soft mesh fabric. This offers superior court feel along a with high sweat-absorbing capacity. In addition, the shoes have a thick back heel for better lateral support and stability. The heel also ensures better on-court movement and aids in changing directions while playing the game. These sports shoes are tried, tested, and highly recommended by experts and professionals.
Pros
Great moisture absorption
Soft and quality fabric
Provides great stability
High sweat-absorbing capacity
Lightweight
Cons
None
The Acacia Pickleball shoes are tailor-made to make your on-court experience enriching and enjoyable. They come with high-abrasion countered outsoles that are creatively designed to ensure better and easier lateral movements. The shoes also provide great cushion and traction while practicing on the court. In addition, the outsole has non-marking gum rubber with elevated injected gel. This ensures better control and stability.
The insole is made from cushioned foam that gives more comfort. It also helps in air circulation to ensure breathability, shock resistance, and moisture absorption. The shoes provide excellent grip on the court and aid in natural movements. They show high resistance to wear and tear.
Pros
Great breathability
Absorbs sweat quickly
Facilitates on-court movements
Better control and stability
High shock absorption
Unisex shoes
Cons
Slightly narrow
Sizing may not be accurate
Choosing the best Pickleball shoes can be tricky and confusing. This is particularly true with multiple options available on the market. However, here are some points to consider when choosing the right Pickleball shoes for a great performance.
How To Choose The Right Shoes For Pickleball?
Like every racquet sport, Pickleball demands high athleticism. You need to have better court coverage, quick response time, and faster feet movement. Shoes with better cushion absorb shocks better, reduce feet fatigue, and help you practice longer with the right intensity.
Fast sweat absorption makes the Pickleball shoes better suited to the sport. They also reduce the chances of feet allergies and injuries. In addition, more breathable shoes ensure better comfort to make the game enjoyable.
You must go for Pickleball shoes with good quality and durability. This means fewer chances of frequent replacement. In addition, good quality, durable shoes will have better material that offers you ultimate comfort while on the court.
Pickleball, like other racquet sports, demands change in directions frequently. The shoes may slip easily. Hence, shoes with better grip, more traction, and lateral support are always preferred.
More flexible shoes give you a better chance of varying speed, changing directions, and sliding efficiently. You must go for shoes that are flexible up to 90 degrees. Such flexibility will also minimize the chances of injury.
Choose shoes with high-quality insoles and outsoles. They must also have cushioning materials such as gels and pads. This reduces the stress on your joints and muscles. Such shoes will also make your on-court time more comfortable.
It is important to balance cost and quality while choosing any product. Go for shoes that are reasonably priced but never compromise on quality.
You can now invest in high-quality pickleball shoes for better performance in outdoor sports and games. These shoes provide you with the perfect grip while decreasing your chances of accidents and injuries. These shoes also absorb sweat quite quickly and keep your feet completely odor-free. Long-lasting and durable, you can purchase these pickleball shoes for better grip and foot stability. However, it is better to avoid shoes with bad-quality insoles that do not offer high breathability or better shock absorption and cushioning.
Why Trust StyleCraze?
Aditi Naskar is a fitness enthusiast who holds a diploma in Health & Wellness. As a writer, she is passionate about reviewing emerging products in sports, fitness, and health. For this article, she researched various pickleball shoes, considering product design, durability, comfort, and affordability. She also went through numerous user reviews which helped her comprehensively list the pros and cons of each product. The shortlisted products give you a good grip, reduce the chances of injury, and cover you against blisters and soreness to help you with long-term performance.
Recommended Articles
The following two tabs change content below.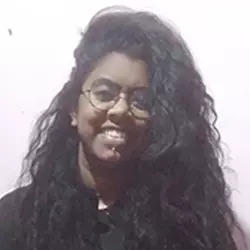 Aditi Naskar has a postgraduate degree in English literature from Presidency University, Kolkata, a bachelor's degree in education from WBUTTEPA,...
more