21 Best Pimple Patches Of 2020 To Clear Breakouts Overnight
Getting rid of acne or pimples overnight may not be possible. However, you can reduce the associated inflammation in one night, thanks to the pimple patch. This is a K-beauty innovation that has now become a must-have for all of us.
Pimple patches are similar to hydrocolloid bandages. They are medicated and help in faster healing. Regardless of how angry your pimple is, a pimple patch can work wonders. Ready to try one? Check out this list of pimple patches or stickers.
Top 21 Pimple Patches Of 2020 That Work
1. Avarelle Acne Cover Patch
Product Claims
This is an easy-peel acne patch or acne dot that blends with all skin tones. It is available in four sizes. The largest square patch can adequately cover a bigger area on your skin. It contains tea tree oil and calendula oil that help in faster recovery.
Pros
Drug-free
Contains natural ingredients
Waterproof
Easy-to-remove
Resealable packaging
Cons
None
2. Nexcare Acne Blemish Cover
Product Claims
These clinical patches or acne stickers appear almost invisible on your skin. They work like sponges and absorb the gunk, oil, and dirt from the area quite effectively. You can easily apply them at night and let them stay overnight without worrying about them falling off. These patches change color (turn white), so you know that they are working.
Pros
Latex-free
Available in two sizes
Non-drying
Drug-free
Cons
None
3. Mighty Patch Invisible+
Product Claims
This is an incredibly thin pimple patch with a matte finish. It easily blends with your skin and camouflages your blemishes. It extracts all the impurities from the acne and helps in faster healing.
Pros
Cruelty-free
Vegan
Drug-free
No harsh chemicals
Cons
None
4. Rael Acne Healing Patch
Product Claims
These pimple band-aids or acne healing patches are made with medical-grade hydrocolloid. These adhere to your skin and extract the pus and impurities from the pimple. This helps in faster healing and also prevents blemishes.
Pros
Peels easily
Available in two sizes
Strong adhesive
Cons
Doesn't blend seamlessly with the skin.
5. Avarelle Acne Cover Patch XL
Product Claims
This is the XL variant of the Avarelle Acne Cover Patch. It is meant for those who want larger acne patches to cover more area than the usual acne patches do. It contains calendula and tea tree essential oils that ensure faster healing.
Pros
Drug-free
Blends with the skin
Resealable packaging
Suitable for all skin types
Cons
None
6. Cosrx Acne Pimple Master Patch
Product Claims
This is the most popular pimple patch available right now. This hydrocolloid patch clings to the pimple. No matter wherever you go and whatever you do, you do not have to about the patch falling off. It is available in three different sizes. It speeds up healing while maintaining the hydration of the affected area.
Pros
FDA-approved
Approved by the Korean Ministry of Food and Drug Safety
Reduces redness and inflammation
Waterproof
Helps in quick healing
Cons
None
7. Rael Microneedling Technology Acne Healing Patch
Product Claims
If you have deep-rooted or cystic acne, this acne sticker can help you. It contains acne-fighting ingredients, such as tea tree oil and salicylic acid. It treats acne similar to micro-needling technology. It also contains hyaluronic acid that prevents skin dryness.
Pros
Transparent patches
High-grade hydrocolloid
No harmful chemicals
Cons
Price is on the higher side.
8. Alba Botanica Acne Dote Pimple Patches
Product Claims
These clear pimple patches help reduce inflammation. They also form an effective barrier on the acne to speed up the healing process. Each pack contains 40 patches – 20 small and 20 large. The patches are non-drying, and the formula contains witch hazel, tea tree oil, salicylic acid, and hydrocolloid dressing.
Pros
Dermatologist-tested
No rubber latex
Paraben-free
Phthalate-free
No synthetic fragrances
Cons
None
9. Zitsticka Killa
Product Claims
This acne patch is perfect for new and growing zits. The Killa acne patches by Zitsticka come with their signature microdart delivery system. This system helps curb the growth of the zit by quickly delivering the potent ingredients to it. The microdarts contain salicylic acid, hyaluronic acid, niacinamide, and other ingredients.
Pros
Cruelty-free
Vegan
Easy to use
Cons
None
10. Medca Universal Acne Patch
Product Claims
These hydrocolloid pimple stickers come in two different fun shapes. These are suitable for all skin types and are for all age groups. These patches work like sponges to absorb the pus and impurities from the zit, thus promising speedy solution to your acne woes.
Pros
100% natural
Skin-friendly
Cons
None
11. Mighty Patch Surface
Product Claims
These patches are perfect for larger breakouts. They are quite effective in cleaning larger zits by draining out the pus and impurities. The patches are quite big. However, you can cut them and adjust as per the size of your zits. You can apply them to breakouts on any part of your body.
Pros
Cruelty-free
Drug-free
Vegan
Non-drying
Cons
None
12. Clearasil Ultra Overnight Patches
Product Claims
These patches are perfect for stubborn acne. They absorb the zit secretion, reduce inflammation, and decrease the chances of scarring. They are non-drying acne patches that ensure faster healing with their hydrocolloid technology.
Pros
Clinically tested (microbial testing conducted)
Suitable for daily use
Cons
None
13. Glam Up 2-Step Spot Care
Product Claims
This 2-step pimple care solution comes with two types of patches. The first type contains dissolved sodium hyaluronate microneedles that help clear acne by delivering the ingredients. The other type, the hydrocolloid patch, calms the pimple and prevents blemishes.
Pros
No harmful chemicals
Two size options
Cons
None
14. Peter Thomas Roth Acne Clear Invisible Dots
Product Claims
These acne patches contain 0.5% salicylic acid that treats acne and prevents further breakouts. They also contain hyaluronic acid that keeps the area moist and hydrated, tea tree oil that exhibits antibacterial effects, and volcanic ash that is a natural absorbent. The patches are extremely thin and almost invisible to the eyes.
Pros
Active acne-fighting ingredients
Do not irritate your skin
Non-drying
Cons
None
15. Skyn Blemish Dots With Salicylic Acid
Product Claims
These single-use patches stick to your skin and are ideal for overnight use. They contain salicylic acid and claim to clear your acne overnight. They clarify your pores and reduce blemishes as they contain blemish-fighting ingredients. They soothe irritation and shrink the acne rapidly, ensuring near-complete healing.
Pros
Contain salicylic acid
See-through invisible patches
Contain volcanic ash
Cons
None
16. Acropass Trouble Cure Patch
Product Claims
The kit contains six acne patches and six cleansing pads. You have to wipe the area with the cleansing pads after washing your face. Once the area is dry, the patch should be applied. This also works with the microneedling technology that helps absorb all the dirt and pus and reduce inflammation.
Pros
Non-drying
Suitable for all skin types
Cons
None
17. C&C Over Zit Spot Patches
Product Claims
This drugstore product comes in two designs. One has a patterned design, and the other one is meant for sheer coverage. These hydrocolloid pimple patches keep your skin happy by reducing pimples or acne. They clear the dirt and infection from the affected area and prevent blemishes.
Pros
Cruelty-free
Available in different sizes and patterns
Suitable for all skin types
Cons
None
18. Peach Slices Acne Spot Dots
Product Claims
These are small and translucent. These fast-acting patches can absorb the pus and gunk from pimples and blemishes. They claim to reduce inflammation and leave your acne visibly smaller in just one day.
Pros
Available in a variety of sizes
Non-drying
Fast-healing
Reduce acne blemishes
Cons
None
19. Dr. Jart+ Focuspot Blemish Micro Tip Patch
Product Claims
The patches contain self-dissolving microtips that go deep into your skin to clear the impurities. These patches help reduce and prevent breakouts and also reduce the chances of blemishes.
Pros
Sulfate-free
Paraben-free
SLES-free
Mineral oil-free
Formaldehyde-free
Cons
None
20. Peace Out Acne Healing Dots
Product Claims
This product is an extremely powerful pimple and acne fighter. The patches contain salicylic acid that sloughs away the dead skin cells, sebum, and pus from pimples or acne. They also contain vitamin A, which helps in refining your skin's texture once the acne or pimple is cleared. They also help in shrinking the enlarged pores and prevent any further breakouts in that area.
Pros
Minimize acne overnight
Fight blemishes
Cons
None
21. Truly CBD Acne Patches
Product Claims
These CDB patches contain salicylic acid and CBD extracts. They primarily focus on reducing inflammation and speeding up the healing process. You have to leave these patches on the breakouts overnight for optimal results.
Pros
Cons
None
If you have never used a pimple patch before and you are not sure how it works, we have got you covered. Scroll down.
How Do Pimple Patches Work?
Pimple patches are usually made of hydrocolloid dressings. They are a type of wound bandage that help to draw out moisture from the zit without affecting or drying out the surrounding skin.
They help absorb the pus, dirt, and impurities that are stuck into the skin pores. This ultimately calms the pimple and allows it to heal.
Moreover, acne patches also cover the zit. This prevents one from touching or popping them, which may cause infection and blemishes. Patches work best on pustules and cystic lesions (raised pimples that have open pores).
If you haven't tried these products yet, get your pack today. Pimple patches or acne stickers are the best way to deal with breakouts.
Expert's Answers For Readers' Questions
Do pimple patches work?
Yes. However, they work best on cystic acne, pustules, and inflamed pimples with open pores. They may not work on bumps and whiteheads.
Recommended Articles:
The following two tabs change content below.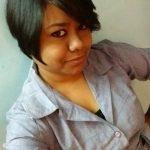 Latest posts by Ramona Sinha (see all)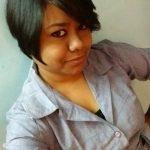 Ramona Sinha
Ramona has a Master's degree in English Literature. She believes that beauty begins with a good skin care regimen and is on a mission to eliminate all toxins from her routine. She helps readers select products and ingredients specific to their skin type and gives out tips to keep their skin healthy in a natural way. When Ramona is not working or experimenting with a new skin care product or ingredient, her books and a passion for music, good food, and traveling keep her busy.