10 Best Acne Patches That Clear Pimples Overnight – 2019
Want to get rid of acne overnight? Well, then, acne patches can be a smart solution. Acne patches are yet another K-beauty innovation and are similar to hydrocolloid bandages. They are medicated and help in fast healing. Regardless of how angry your acne is, an acne patch can work wonders. Ready to try one? Check out this list of acne patches.
Top 10 Acne Patches Of 2019
1. Cosrx Acne Pimple Master Patch
Product Claims
This is the most popular acne patch available right now. This hydrocolloid patch clings to the acne. So, no matter wherever you go and whatever you do, don't worry about the patch falling off. It comes in 3 different sizes. It speeds up healing while maintaining the hydration of the affected area.
Pros
FDA approved
Approved by the Korean Ministry of Food and Drug Safety
Reduces redness and inflammation
Waterproof
Helps in quick healing
Cons
None
2. Nexcare Acne Absorbing Covers
Product Claims
These clinical patches appear almost invisible on your skin. They work like sponges and absorb the gunk, oil, and dirt from the area quite effectively. You can easily apply them at night and let them stay overnight without worrying about them falling off. These patches change color (turn white), so you know that they are working.
Pros
Not made using latex
Available in two sizes
Non-drying
Drug-free
Cons
None
[ Read: 15 Best Face Sheet Masks To Try ]
3. Peach Slices Acne Spot Dots
Product Claims
These are small and translucent, so you do not need to worry about them looking bad on your face. These fast-acting patches can absorb the pus and gunk from pimples and blemishes. They claim to reduce inflammation and leave your acne visibly smaller in just one day.
Pros
Available in a variety of sizes
Non-drying
Fast-healing
Cons
None
4. Avarelle Acne Cover Patch
Product Claims
Those who have used it swear by this product. This is an easy-peel acne patch that blends with all skin tones. It is available in four sizes. The largest square patch can adequately cover a bigger area on your skin. It contains tea tree oil and calendula oil that help in fast recovery.
Pros
Drug-free
Contains natural ingredients
Waterproof
Easy-to-remove
Re-sealable packaging
Cons
None
5. Dermakr Discreet Acne Pimple Patch
Product Claims
This hydrocolloid patch is ultra-thin, so you can put makeup over it. This is a rapid-heal patch that absorbs all the liquid discharge from your acne and prevents scarring. This product claims to work overnight and make your acne almost vanish by the next morning.
Pros
FDA certified
Non-drying
Reduces redness
Waterproof
Dustproof
Sunproof
Cons
None
6. Hero Cosmetics Mighty Patch
Product Claims
A pack of this product contains 36 acne patches. Each patch has a non-drying formula that absorbs pus and fluid from the acne and clears the area. It covers and protects the target area and ensures fast healing. The product claims to reduce blemishes overnight and is suitable for all skin types.
Pros
Drug-free
Cruelty-free
100% vegan
Natural ingredients
Cons
None
[ Read: 5 Best Medicated Makeup Products For Acne ]
7. Skyn Blemish Dots With Salicylic Acid
Product Claims
These single-use patches stick to your skin and are ideal for overnight use. They contain salicylic acid and claim to clear your acne overnight. They clarify your pores and reduce blemishes as they contain blemish-fighting ingredients. They soothe irritation and shrink the acne rapidly, ensuring complete healing.
Pros
Contain salicylic acid
See-through invisible patches
Contain volcanic ash
Cons
None
8. Peace Out Acne Healing Dots
Product Claims
This product is an extremely powerful pimple and acne fighter. The patches contain salicylic acid that sloughs away the dead skin cells, sebum, and pus from your pimples or acne. They also contain vitamin A, which helps in refining your skin's texture once the acne or pimple is cleared. They also help in shrinking the enlarged pores and prevent any further breakouts in that area.
Pros
Minimize acne overnight
Fight blemishes
Cons
None
9. C&C Over ZIt Spot Patches
Product Claims
This drugstore product comes in two designs. One has a patterned design, and the other one is meant for sheer coverage. These hydrocolloid pimple patches keep your skin happy by reducing your pimples or acne. They clear the dirt and infection from the affected area and prevent blemishes.
Pros
Available in different sizes and patterns
Suitable for all skin types
Cons
None
[ Read: The Acne Diet: How To Eat Your Way To Clear Skin ]
10. Peter Thomas Roth Acne Clear Invisible Dots
Product Claims
These acne patches contain 0.5% salicylic acid that treats acne and prevents further breakouts. It also contains hyaluronic acid that keeps the area moist and hydrated, tea tree oil that exhibits antibacterial effects, and volcanic ash that is a natural absorbent. The patches are extremely thin and almost invisible to the eyes.
Pros
Active acne-fighting ingredients
Do not irritate your skin
Non-drying
Cons
None
Placing a patch on your zit, going to sleep, and waking up – zapping the zit cannot get easier than this. These small patches are incredibly effective and oddly satisfying. Try one today, and, of course, do not forget to share your experiences. Until then, take care!
Recommended Articles:
The following two tabs change content below.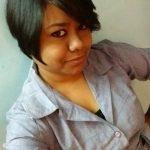 Latest posts by Ramona Sinha (see all)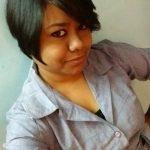 Ramona Sinha
Ramona has a Master's degree in English Literature. She believes that beauty begins with a good skin care regimen and is on a mission to eliminate all toxins from her routine. She helps readers select products and ingredients specific to their skin type and gives out tips to keep their skin healthy in a natural way. When Ramona is not working or experimenting with a new skin care product or ingredient, her books and a passion for music, good food, and traveling keep her busy.