55 Best Romantic Places For Couples To Elope
These places are the best for a fuss-free, romantic, and intimate wedding.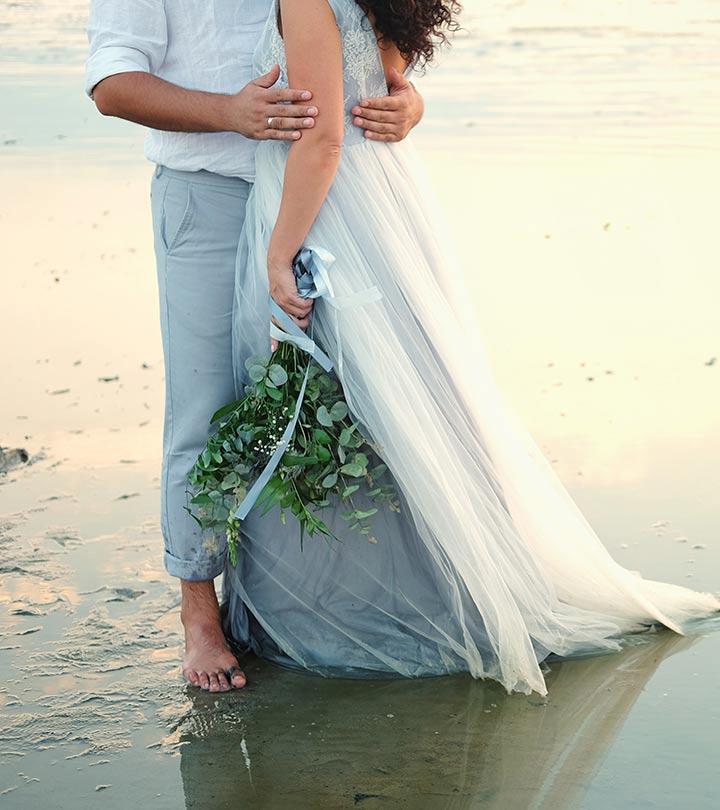 If wedding planning is stressing you out, we know the best places to elope. You can do away with the stress of seating plans, food, decoration, guests, and in-laws. Want to forgo a big fat wedding? Then, swap it with a more private, quiet, and intimate affair. Get your shoes ready and start your car's engine. Read on to check out the most idyllic, exotic, and private destinations for a beautiful, fuss-free elopement. Scroll down!

Did You Know?

Demi Moore – Bruce Willis, Kim Kardashian – Damon Thomas, Billy Bob Thornton – Angelina Jolie, Gwyneth Paltrow – Chris Martin, and Ryan Reynolds – Scarlett Johansson are celebrity couples who eloped.

15 Most Romantic Places To Elope
1. Sierra Nevada, USA
Last-minute elopements to Las Vegas are legendary – and for a good reason. You don't have to do anything more than ask nicely for a marriage license! That's all it takes to get legally wedded in Nevada. But if you don't want to show up in an Elvis costume for a drive-thru wedding at The Little White Wedding Chapel, no worries. Just head upstate. Emerald Bay, which is sheltered from the wind by the surrounding mountains, is a stunning locale for an intimate wedding.
2. Harbour Island, Bahamas
There are few things more romantic than a wedding on a pink sand beach. On Harbour Island, you can sink your feet into powdery pink sands and look over at the crystal clear, brilliant blue sea as you exchange rings. You will also find charming honeymoon cottages for the best newlywed experience.
3. Fiji
Fiji is known as the wedding capital of the South Pacific. Though the flights to reach Fiji are expensive, you will recover some of the investment in all-inclusive elopement package deals available at resorts across its 300-ish islands. Fiji has an abundance of venues – from lush jungles and simple seaside setups to exclusive private island resorts. Go ahead and take your pick.
4. Maui
Maui is one of the most breathtaking places on Earth – the striking cerulean waters, ultra-soft golden sands, swaying palm trees, and beautiful sunsets at Makena Cove Beach lend an ethereal aura to the place. This tiny, walled-in cove also offers a combination of surf, sand, and rocks that are amazing backdrops for fabulous wedding photos.
5. Seychelles
Seychelles has powder-white beaches and thick, jungled hills. This Indian Ocean paradise is very romantic. All you need to do to get married at Seychelles is check into a hotel a couple of days prior to tying the knot and carry your birth certificates with you. Simple as that!
6. Andes, Peru
The setting for a wedding can't get more magical than Machu Picchu. For couples looking to make a spiritual commitment to each other rather than get into a union bound by law or religion, Peru is just the perfect place. Here, you can opt for the traditional Arac Masin or Andean wedding rituals, among the sacred Inca sites, such as the famous ruins of Machu Picchu.
7. Masai Mara, Kenya
The romanticism of getting hitched in Africa is undeniable, but how do you go about it? Just trust Richard Branson! This mogul's luxurious South African safari camp – Ulusaba – is just perfect for large weddings, and his Mahali Mzuri is ideal for private nuptials.
8. Tulum, Mexico
Why not get married amid the beautiful beaches and ancient ruins of Tulum, Mexico? While many do choose to elope to Nicaragua or Costa Rica, they are still nowhere close to being as picturesque as the romantic shores of Mexico. With the famous Mayan ruins of Tulum, exquisite turquoise cenotes, and pristine beaches all within reach, you will be spoiled for photo opportunities.
9. Ærø, Denmark
To wed in Denmark, you only need proof of legally entering the country, proof of identification, and, if applicable, proof of a previous divorce. With gentle, rolling farmlands, beautiful sea views, and sleepy historical villages providing picture-perfect backdrops for weddings, Ærø is among the most beautiful destinations to elope.
10. Mendocino
With a seaside village situated over cliffs overlooking the Pacific, Mendocino is known for awe-inspiring ocean views and New England-style Victorian homes. There are many places that are perfect for exchanging your wedding vows, such as the Mendocino Coast Botanical Gardens. It includes coastal bluffs, wetlands, a wide array of plant and floral collections, a pine forest, and canyons.
11. Gretna Green, UK
When marriage laws were made stricter by the Parliament in the middle of the 18th century, the Scottish village of Gretna Green became a harbor for numerous English lovers eloping to marry in secret. Scotland still allowed on-the-spot marriage until 1940. English couples would simply duck across the border and tie the knot before the angry father of the bride could arrive. Almost 300 years later, the romance of this pretty Scottish village still endures.
12. Ubud, Indonesia
Ubud's tropical forests provide an exotic backdrop for wedding photographs. You can get wed in an orchid garden with a backdrop of emerald rice paddies at the Alila Ubud. If you want a lush green backdrop against your beautiful white wedding dress, you just cannot choose a better place than this.
13. St Lucia
Eloping to the Caribbean is guaranteed to be magical. However, when it comes to scenic beauty, it is hard to beat St Lucia's majestic Pitons. There is no residency period, so you can simply turn up and get married as long as you have applied for the marriage license at least a couple of days earlier.
14. Greenough, Montana
If you are the type who enjoys being immersed in the wilderness of mountains, you might want to try Montana. You can try the Resort at Paws Up, which features luxurious vacation homes as well as an elopement package. The package includes a ceremony, a gourmet dinner with champagne, a private carriage ride, a spa treatment for the couple, and a wedding cake. What more could you ask for!
15. Grand Cayman
Grand Cayman boasts of Seven Mile Beach, a beautiful champagne-colored stretch of sandy land that is lined with Casuarina trees and palms. It offers a romantic ambiance along with the incredible scenery. Enjoy snorkeling with your beau and friendly stingrays at Stingray City, or try parasailing, windsurfing, and more.
15 Beautiful Places To Elope
1. Iceland
Iceland offers the ultimate fantasy wedding destination with out-of-this-world landscapes. It includes everything from jet black sand beaches, hot springs, gorgeous waterfalls with rainbows, and soaring mountains to the Northern Lights. It is hard to outdo the extraordinary beauty of this country.
2. Ice Cave In The PNW
The Big Four Ice Caves is just one of the many amazing wonders of the Pacific Northwest. Though they are absolutely incredible, be careful as this area is known for its unpredictable and often dangerous weather. However, it is perfect if you are looking for an adventurous elopement.
3. Lake Louise, Canada
Lake Louise in Alberta, Canada, is not comparable to any other place in the world. With beautiful turquoise waters framed by a backdrop of snow-capped mountains and lush evergreens, it is definitely one of the most gorgeous places to elope in North America!
4. Crater Lake In Oregon
If you love nature, this is it! Surrounded by lush greenery, with a breathtaking view of the Crater lake, this location is perfect for saying your vows. You will get some amazing pictures that will make your friends go as green as the forests.
5. Dunluce Castle In Ireland
Thousands of years ago, Lord McQuillan of Dunluce had imprisoned his young daughter in a tower of this beautiful castle as she had refused an arranged marriage to her cousin. On a stormy night, she and her beau eloped on a rowboat. In a heartbreaking turn of events, they were thrown and bashed against the cliffs. However, the lore of these young sweethearts lives on. It is believed that their souls are bound together forever. Isn't this a romantic place to get married to honor true love?
6. Desert Of Joshua Tree
Are you obsessed with the desert? What about some California vibes? Joshua Tree is the perfect place for you. It offers alluring cactus plants, dreamy sunsets, and insanely starry nights. Very different backdrop than your usual beachy wedding pictures.
7. Santorini, Greece
Santorini is renowned for its whitewashed homes, ancient volcanic crater, blue-domed churches, jaw-dropping sunsets, and its sapphire sea. It is a much sought-after destination for many couples who want a memorable wedding.
8. Reno, Nevada
It is insanely easy to get wed in Nevada – there are no blood tests, no waiting period, and marriage licenses are cheap and easy to get. If you are looking for something earthy and blessed by Mother Nature, head to the beautiful Sierra Nevada Mountains surrounding Reno. There are a number of ski resorts and public parks near the crystal-clear Lake Tahoe, which means scenic backdrops are a given with any marriage ceremony conducted in Reno.
9. Isle of Skye
The Isle of Skye is another fantastically picturesque spot. It offers some of the world's most beautiful sceneries. The lush green mountains show off unique rock formations, such as the Old Man of Storr – one of the most iconic spots of the island. The seashell-strewn beaches, cerulean-hued fairy pools, and cascading waterfalls that go down to the turquoise sea below make for a sublime backdrop for a romantic wedding.
10. Neuschwanstein Castle, Germany
A masterpiece of 19th-century architecture, Neuschwanstein Castle is undoubtedly one of the most beautiful castles in Germany. It is set on a Bavarian hilltop that overlooks the mountains and enjoys glorious sunsets. It is hard to find a location more beautiful for a charming wedding ceremony. You can get married as the sun goes down – it will make for some spectacular wedding pictures.
11. Juneau
Juneau is only accessible by plane or boat. You can get married on the 13.6 miles long Mendenhall Glacier that extends from Juneau Icefield. You can enjoy whale watching, go on glacier cruises, and do lots of hiking, wildlife viewing, and more.
12. Park City, Utah
Utah offers quirky boutiques and beautiful, bustling cafés – the perfect setting if you are the outdoorsy type. It will not be the typical wedding destination, of course, but who knows, you may find it even more quaint and beautiful than the regular elopement destinations. One thing is for sure – no one can deny that the atmosphere is insanely romantic!
13. Calistoga, California
Head over to California's wine country for a dreamy wedding. The path of elopement to Napa is a well-trodden upon romantic road, but you can shake things up by heading to the bohemian enclave of Calistoga, which is known for its healing mineral pools.
14. Florida Keys
You have got to love Florida. This Sunshine State is a laid-back lass – no blood tests or waiting periods for wedding licenses. For simple weddings, the choices are limitless – from islands in the Gulf of Mexico and deserted Panhandle beaches to urban beach spots like Miami and Fort Lauderdale.
However, if you are looking for a quirky setting to elope, you can't do better than renting a car and going on a road trip to the Florida Keys. You can exchange vows in a beautiful saltwater lagoon with dolphins frolicking about.
15. Yosemite National Park
If you love adventurous hikes, the mountains, and pretty views, Yosemite National Park in California may be just the right choice for you! Nothing beats the incredible scenery and photograph opportunities of Taft Point. Get creative and go all out!
5 Amazing Winter Wedding Destinations
1. Venice, Italy
Make a grand entrance on your wedding day by arriving by boat directly to one of the storied hotels of Venice. In the winters, the low sun radiates warmly off the city's canals. Imagine the elegant pictures you will get to pose for! Can there be anything more splendid than this?
2. Sedona, Arizona
Sedona has spectacular red rocks that would make for amazing backdrops to your wedding pictures. The food is amazing. Dishes like the king oyster mushrooms with local pine needles and lamb tostadas are to die for. No wonder that lately, Sedona has become a favorite of couples planning to elope.
3. Guacalito de La Isla, Nicaragua
If an intimate ceremony is what you want, this is the place for you. Nicaragua's first luxury resort, Mukul, is located on the country's Emerald Coast. It has a private beach as well. You can explore their packages and decide if it works for you. The main thing is, you should choose something that suits the personalities of you and your lover.
4. Miami
Want to get married in the US but not be bothered by the cold weather? Head over to Miami, where you can book a resort like the Fontainebleau if you are looking for an oceanfront property. There is also the Shelborne, which was recently renovated, where the famous Chef Masaharu Morimoto will not only manage the catering for your wedding but may also make a grand appearance.
5. Australia
Book a luxurious resort on one of the islands just off Australia for a cozy yet indulgent wedding. Opulent resorts that overlook the Great Barrier Reef, like the Qualia on Hamilton Island and the One&Only resort on Hayman Island, give you breathtaking views of the grand ocean. The best part is, if you are planning to go to Bora Bora for your honeymoon, it's just a short flight away.
10 Unique Elopement Places
1. Imperial Sand Dunes, Niland, California
All set to embark on the next stage of your romance, you both are planning to elope and get married. But are you still fun-loving kids at heart? Then, this is the place you need to go for! Head out to the sand dunes (carry some colored smoke bombs) with your bae. This will make for a truly memorable wedding experience.
2. Los Angeles
This is just magnificent. Get wed at a location that overlooks the downtown Los Angeles skyline – right above the Dodger Stadium… how dreamy is that!
3. Flower-Filled Gondola
Bored of the same old wedding styles? Want to do something a little different for yours? How about choosing a mobile venue? Rent a gondola and have it completely covered with flowers. This would look out-of-the-world magnificent if done at Long Beach, CA!
4. Salvation Mountain
If you both are the artistic, quirky kind, you can opt for Salvation Mountain in Niland. Yes, the cotton candy-colored one. It will be quite a sight.
5. Snowy Colorado
A rustic house. In the snow. In Colorado. Three phrases – and a dream wedding setting. Could you conjure up anything more whimsical than this?
6. Rattlesnake Ridge
Of course, this is super unique and well off the beaten path. We just had to share this one! This is, no doubt, one of the best places to elope.
7. Olympic Peninsula Beach
Olympic National Park in La Push, Washington, has extremely unpredictable weather. However, eloping is nothing if not braving a storm. You can get unique pictures that will portray the hurdles you had to cross to be one – ah, so romantic!
8. Capitol Reef National Park
Capitol Reef is the unsung hero among Utah's national parks. Not many people opt for this as the destination for their dream wedding. Escape to Capitol Reef for a quiet wedding, far away from the madding crowds.
9. Eureka Springs
Elopements are often carried out impromptu and culminate at scenic spots in nature. Escape to a little chapel in the woods at Eureka Springs that combines nature with the traditional elements of a chapel. A perfect place for lovers to get married, don't you think?
10. White Sands National Monument, New Mexico
The blue skies and the beautiful white sugary dunes make for a perfectly dreamy setting for a barefoot wedding. This spot boasts of one of the most ethereal backdrops on the list and will make any wedding gown pop against the soft colors.
10 Best Places To Elope In The US
1. Eden Roc Miami Beach Resort In Miami Beach, FL
When you took the first trip together, where did you both choose to go? Probably to a beach where you both could romance barefoot in breezy locales. For a similar whimsical experience, complete with blue waters and white sands, Miami Beach is one of the best places to get wed in the US. You can say 'I do' under the full moon on the terrace of the resort or exchange rings on the beach outside the resort.
2. Sanderling Resort In The Outer Banks, NC
There is something quaint and enigmatic about the beachy regions of North Carolina. Even during the coldest days in winter, the alluring warmth of the sea will charm your heart. The Sanderling Resort offers six elopement packages (wow!), with a ballroom, a terrace, or whatever suits your fancy. After you exchange the rings and kiss to seal the deal, you can take advantage of the spa and the oversized fire pits and dine at the famous AAA Four-Diamond Kimball's Kitchen.
3. JW Marriott Desert Springs Resort & Spa In Palm Desert, CA
Situated right in the middle of the Coachella Valley, this is a beautiful place to elope and have your wedding. At any time other than when one of the famed festivals is underway in Palm Desert, this place makes for a peaceful, serene escape. You can enjoy views of the Santa Rosa mountains, enjoy gondola rides through waterways that are inspired by the Venetian cityscape, and explore lush lawns. Talk about a sunset wedding photo opportunity!
4. Gateway Canyons Resort & Spa In Gateway, CO
This is perfect for the couple pining for a rustic, woodsy location but wanting their wedding ceremony to be a bit more luxurious. Gateway Canyons Resort & Spa in Colorado provides the perfect blend of rural warmth and material comforts. Imagine a myriad of oranges, pinks, and reds in your sunset wedding photo – this is exactly what you will get when you choose this property. It features almost year-round sunshine. For some extra cash, you can even elope to the property in a helicopter! However, if you are looking for something tamer, the resort has many indoor and outdoor options as well.
5. Hilton Waikoloa Village In Hawaii
Combine your wedding ceremony and honeymoon into one! Opt for Hawaii for your 'let's get married next Sunday' adventure. The gorgeous Hilton Waikoloa Village offers the 'Me Ke Aloha' package that comes with a private attendant, a professional ukulele player, ceremonial leis, and a guitar or violin soloist. As it is located on the beautiful volcanic coastline, you will get to choose the location from among a rustic onsite wedding chapel, cliffside gardens, or an ocean-view terrace, and a whole array of other scenic options. Hawaii offers the perfect combination of seclusion and natural beauty that inspires intimacy and makes for an unforgettable elopement ceremony.
6. Bourbon Orleans Hotel In New Orleans, LA
The Big Easy is a beautiful place you will easily fall in love with. It has a rich heritage and culinary palettes that will make your mouth water. If you wish to explore New Orleans place as part of your honeymoon, get married at this hotel and go on a road trip through Savannah, Charleston, and other popular towns. After you have said your 'I dos' at the beautiful on-site St. Ann Cottage, get the hotel to arrange a second-line as you both dance down the streets.
7. Sunset Terrace At Chelsea Piers In New York, NY
This city never sleeps – and neither will you! It is one of the best places to elope in the US. The city spirals around you, right on the Hudson River. You will feel a sense of peace and calm as you read your vows at Chelsea Piers. Three of the walls of the resort feature floor-to-ceiling windows, which allows the sun to shine through. After the nuptials, book a boat tour around the NYC harbor.

Quick Tip

Determine the budget and note every legal detail before eloping. Also, you can throw a post-elopement party after tying the knots.

8. Casa de Solana in St Augustine, FL.
The breathtaking Casa de Solana in St Augustine, Florida, is the seventh oldest property in this historic town. It offers a number of different settings for your wedding ceremony, including a private beach, and a stunning courtyard. Newlyweds are gifted specially engraved keepsake champagne flutes. What more could you ask for?
9. Fairbanks House In Florida
Fairbanks House, Florida, dates back to 1885. It is located on Amelia Island, Florida. This villa is only for adults, so it is ideal for a romantic, intimate elopement. Couples can opt for the carriage ride, candle-lit dinner for two, and a private garden ceremony when booking one of the elopement packages. One of the highlights of this venue is that they have a gorgeous on-site butterfly garden.
10. Paniolo Ranch In Boerne, Texas
Texas was always popular as a wedding destination, but now, it is becoming increasingly popular for elopements as well. One of the favorite venues is the breathtaking Paniolo Ranch, located in Boerne, Texas. This is the perfect spot for couples who want an intimate and relaxed ceremony. This venue specializes in conducting 'free-spirited ceremonies' that are low-key, private, and chilled out. It is perfect for couples who hate the drama that comes with planning a wedding.
Now that you have a good idea about beautiful, unconventional, and offbeat locations you can pick to celebrate your big day, you should have no other reason to hold yourself back from executing your plan. These places are really "elopement only." They have everything you need to celebrate your love, make beautiful memories, and cherish the day for the rest of your life. With these places in mind, you will not be hesitant to drop the idea of having a grand celebration, as you have the best places to elope.
Frequently Asked Questions
Is eloping becoming more popular?
Yes. Eloping has become more popular in recent times. Many people choose to elope to reduce wedding expenses and avoid traditional wedding complexities.
Where do people elope the most?
People elope the most to romantic places where the marriage laws are relaxed, like Las Vegas or Gretna Green.
Are there any legal requirements or considerations when eloping in a different country?
Yes, each country has its own set of legal requirements like proof of identification, birth certificates, or proof of a previous divorce, hence it is recommended to plan ahead.
Are there any considerations for eloping during specific seasons or weather conditions?
While you can elope in your preferred season or time, it is advised to go in pleasant weather conditions and seasons like spring or fall.

Discover the top 10 romantic places in Europe that every couple should explore. Explore old castles and stunning beaches in the video below.