Best Places To Get Your Tattoo In Kolkata – Our Top 10
Delve into this list if you want to be in the limelight for your out-of-the-world tattoos.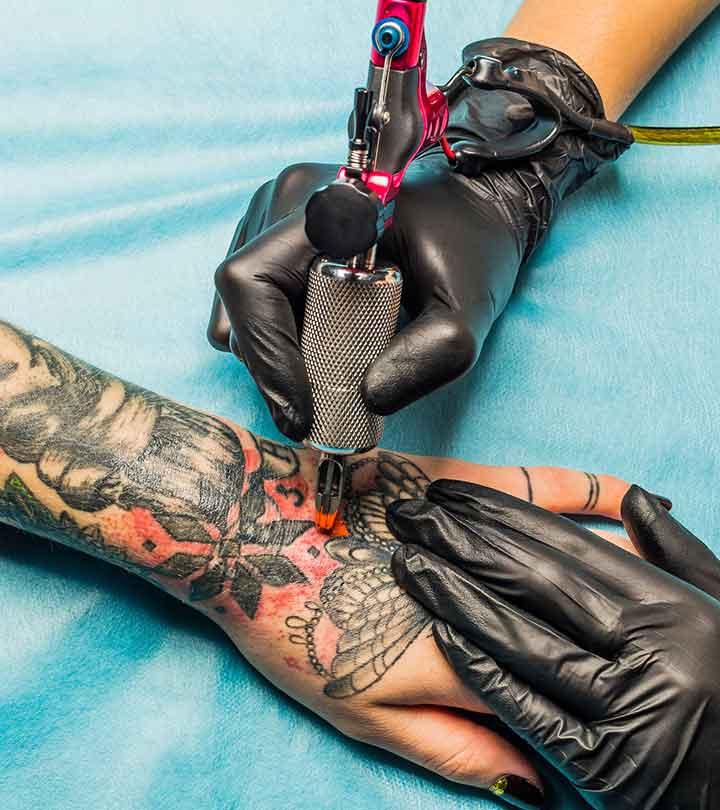 Kolkata is one of the major metropolitan cities In India. There is no lack of young blood in the city either. Tattoos are the new trend among them and as a result there is no lack of tattoo parlours in Kolkata!
Tattoo Parlour In Kolkata: Where to go?
To help you decide where to get the right tattoo design for you, here is a list of the top 10 places you can get a tattoo in kolkata
1. 3 Cube Tattoos
This tattoo parlour is one of the best tattoo parlours in Kolkata, the alipore area. The artist here is Rajdeep. He is an amiable fellow who will be of great assistance to you in finalising the design for your tattoo. The exact address of this shop is Shop No 109, Sahapur Colony, 3rd Floor, Near Triangular Park, New Alipore, Kolkata.
2. White Star Tattoo Studio
This is one of the best tattoo studios available in Kolkata. People come to get tattoos made here even from Delhi! The designers here are skilled and excellent in making custom tattoos. They have a large collection of designs for portrait tattoos, animal tattoos, sign tattoos and so on.
3. Oasis Tattoo Studio
Oasis tattoo studio is the second best tattoo parlour in Kolkata. It maintains good hygienic conditions and all its needles are used just once. They even help you with the aftercare of your tattoo. All in all, the services of this studio will suit your needs.
4. Katha The Tattoo Studio
The exact address for this studio is 83 B, 1st Floor, Above Orient Decorators & adjacent To State Bank Of India (V.k.road), Vivekananda Road, Girish Park, Kolkata – 700006. The studio makes both permanent as well as temporary tattoos.
5. Lizard's Skin Tattoos
The exact address of this studio is 392/1, Opposite South City Mall, Beside Honda Showroom, Prince Anwar Shah Road, Lake Gardens, Kolkata – 700045. The tattoo artists here are well known in the city.
6. Habibs Tattoo
Habibs is mainly known as a hair salon but what is not known about it is that it also houses some of the greatest tattoo designers of the city! The Habibs tattoos are very popular among those who know about it. The conditions of the parlour are no doubt hygienic and well maintained and the skill of the designers is a guarantee.
7. Calcutta Ink Tattoo Studio
This is another one of the recommended tattoo parlours in the city. Like all the others in this list, the conditions here are hygienic and the skill of the artists remarkable. You will not regret visiting this studio. Its exact address is 181, Near Arsalan, Park Street, Kolkata -700017.
8. Bits Tattoos
This is another remarkable place to get your tattoo done. The designers are professional who have trained under the very best tattoo makers. They are the best that there is in this field in Kolkata. It is located in kankurgachi and is certainly the best tattoo parlour in that area.
9. Discovery Fun
This studio like its name provides you with a fun experience. The exact address of the studio is 57/C/2, Near Barisha Yugoyatri, Biren Roy Road East, Barisha, Kolkata – 700008. So if you are in this locality and wish to get a tattoo, do not look any further.
10. Inkup Tattoos
The inkup tattoos is another fine tattoo studio in Kolkata. Its exact address is 37, Rammandir, Muktaram Babu Street, Burrabazar, Kolkata – 700007.
The number of people getting a tattoo has increased in several cities, especially in metropolitan cities like Kolkata. As a result, the city houses several tattoo parlors and studios. However, you might find it difficult to choose a good and trusted place where the options are many. Therefore, the list mentioned above will help you find the best tattoo parlor in Kolkata. These are safe, hygienic, and trusted places where you do not have to worry about anything. The tattoo artists will also help you finalize the design if needed.
The following two tabs change content below.