10 Plum Hair Color Ideas For Women
Hair decisions are the hardest to make, especially when you are thinking about coloring your hair. It's commonly assumed that once you've decided on what hair color you want, your decision's almost made. Well, that's not entirely true. While one shade of a hair color might suit you, another might not. But there are ways of avoiding a disaster as such.
If you've decided to dye your hair plum, Congratulations! One thing we know for sure is that there is no lack of love for the shades of plum. Here's how you can determine what shade of plum will look best on you.
How To Pick The Best Shade Of Plum For Your Skin Tone?
Step 1- Determine Your Skin Tone
Considering your skin tone while picking your hair color, by itself, can ensure that you're choosing the right shade. While this might seem like the hardest step, it can be made quite simple with the help of a few simple methods.
One method of determining your skin tone is to observe the inside of your arms under the sunlight. If your veins appear to be blue or purple, you have a cool skin tone. If they appear to be green, you have a warm skin tone.
Another way is to get two pieces of gold and silver pieces of foil. Stand in front of the mirror and hold the foil so that it reflects light onto your face. If the gold light is flattering, you have a warm skin tone. Whereas if the silver light looks good, you have a cool skin tone.
The same logic applies to jewelry. If gold looks good on you, you have a warm skin tone. But if silver suits your skin, it is cool-toned.
If you could not determine your skin tone with any of these methods, it is likely that you have olive skin i.e. you have a neutral skin tone.
Step 2- Work With Your Eye Color
Brown
Shades of plum with cool undertones i.e. blue/purple undertones create a beautiful contrast with this warm eye color.
Hazel
This is a versatile eye color that can beautifully accommodate a number of different shades of plum, regardless of what tone they are.
Gray/Blue
Shades of plum with warm undertones look best on people with gray and blue eyes because of the contrast they create together.
Step 3 – Choose Your Shade
Now that you got your eye color and skin tone figured out, it's time to see what shade of plum color will complement them best.
1. Classic Plum
I would be lying if I said this isn't one of my favorite colors for warm-toned skin. While it looks great paired with most eye colors, the classic plum tends to look best on people with blue or hazel eyes.
2. Double Plum Waves
My favorite thing about this style is its incorporation of warm as well as cool colors, making it super versatile. This means that it can go with all skin tones and eye colors. While this style looks good on cool and olive skin tones, the burst of warm tones, however, pair best with warm-toned skin.
3. Electric Plum Balayage
This electric plum is definitely on the bolder side, and we're not complaining. This bright color looks great on people with cool-toned skin. It also pairs extremely well with brown or hazel eyes.
4. Rose Plum
This color looks like a blend of both; warm and cool tones. However, the prominent rose-gold undertones pair best with warm skin and light eyes. At the same time, people with cool and olive skin tones can also pull off this look.
5. Cool-Toned Deep Plum
If you are looking for something cool but subtle, this is the shade to go for. The deep plum is cool toned and blends in perfectly with black hair. If there's one thing we know about black hair, it's that it looks perfect on olive skin. If you have olive skin, regardless of your eye color, this shade of plum is bound to look like it was made for you.
6. Eggplant Plum
While not everyone might enjoy eating an eggplant, the one thing we can all agree on is that it has a wonderful color. This eggplant and plum blend has both; cool and warm undertones, with the cool being the dominant one of the two. And so, this color looks best on people with cool and olive-toned skin. It also pairs well with most eye colors.
7. Plum Purple
This shade falls right in between the cool and warm color spectrum and therefore looks gorgeous on people with olive toned skin. However, it also looks good on people who have cool and warm-toned skin. It pairs best with hazel eyes but also looks good on all other eye colors.
8. Fuschia Plum Blend
It can't get any warmer than this for plum hair colors. This fuschia-plum blast pairs best with warm skin and blue or hazel eyes. If you have warm-toned skin and looking for a bold plum shade, this is probably the color for you.
9. Pastel Plum
Who doesn't love pastels? We sure do! And so we love this pastel take on plum hair color. The color has strong rose-gold undertones, putting it on the warmer end of the spectrum. This color is sure to look amazing on people with warm and olive skin tones, regardless of eye color.
10. Silver Unicorn Plum
No hair color list would be complete without a unicorn hair color style. This pretty color is a blend of plum and silver. The color has both; warm and cool undertones. This hair color is sure to look brilliant on people with olive-toned skin and is best paired with hazel or blue eyes. However, it will also suit cool and warm-toned skin.
Here are some FAQs on plum hair color:
Expert's Answers For Readers' Questions
How to get plum hair color?
There are many purple and plum dyes out there that can help you achieve the perfect shade of plum. If your hair is a pale blonde, you can achieve the color you want by simply dying it. If you have light brown hair, dying it with an extremely pigmented purple dye should give you the color you want. However, if you have really dark hair or hair that is almost black, you will have to bleach your hair before dying it to achieve a plum shade. In any case, it is always wise to consult a colorist before you decide to dye your hair. This is because everyone's hair is different and a colorist will be able to give you the right directions for coloring your hair.
How to keep plum hair color from fading?
You can keep plum hair color from fading by ensuring that your hair is getting enough moisture. Moisture helps keep your cuticles sealed, minimizing the amount of color that washes away every time you wash your hair. You should also be using a color protect shampoo and conditioner to ensure that your hair retains color for longer. It is also recommended to minimize sun exposure and the use of heat styling tools as they can dry your hair out, causing the color to fade faster. Washing your hair less often and only using cold water to wash it are some practical ways to make the color last longer.
How long does plum hair color last?
Plum hair starts to fade about 3-4 weeks after dyeing your hair. If you want to maintain the shade, you will most likely have to dye it and touch up your roots every 4-6 weeks to ensure that the color stays just as vibrant.
How to get rid of plum hair color?
There are a couple of ways to get rid of hair dye. It is always simpler to make the change within the first 72 hours of dyeing your hair as the color settles in after this point. The simplest method is to bleach the color out of your hair or to neutralize it with a different hair dye. Another way is to smash up some vitamin C tablets, mix it with some shampoo, apply it to your hair, let it sit for about an hour and then wash it off. Washing your hair with a clarifying shampoo can also help speed up the fading process.
Admitted, it's not easy to make hair decisions, but with this handy guide, it is impossible to falter. What do you have in store for your hair? Tell us about your next hair adventures in the comments section below.
Recommended Articles

The following two tabs change content below.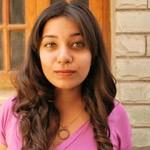 Latest posts by Meenal Rajapet (see all)