10 Best Plus-Size Dating Sites
It's all about finding your ideal match so you can create a bond that will last a lifetime.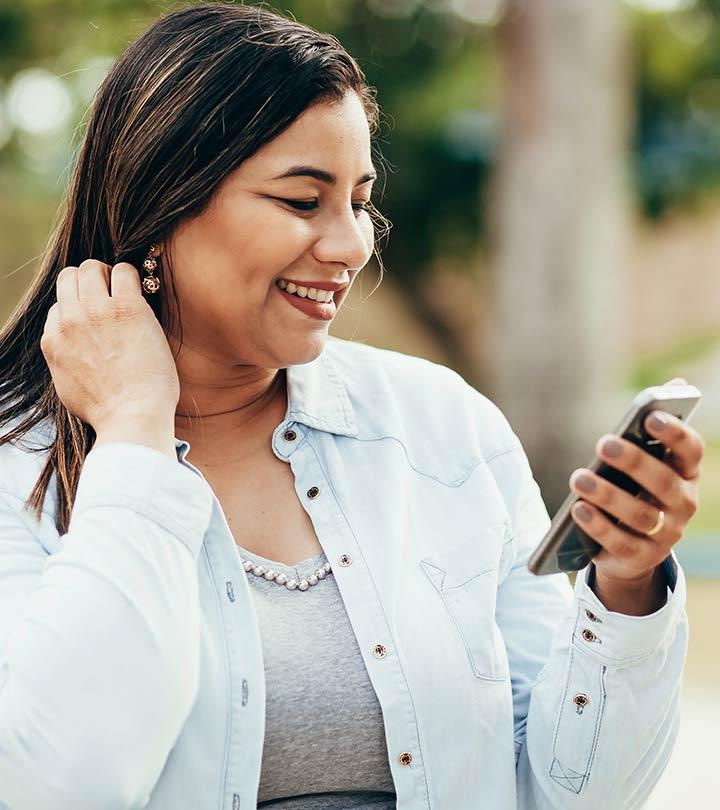 As more and more women embrace body positivity, a slew of online dating websites has sprung up to celebrate and appreciate the human body in all its glory. In addition, some plus-size dating sites also focus on individuals who do not fall under the average body size category.
BBW (Big beautiful woman) dating sites are gaining popularity among plus-size individuals and those willing to date them. Here are the 10 most popular BBW dating sites to help you search and discover the perfect match. Scroll down!
10 Best BBW Dating Sites
1. BBWCupid
BBWCupid is one of the most popular and best BBW dating sites. You can sign up for free and access thousands of BBW singles to find the right person. You can access information about your compatibility with other users in the description. The best part is that the messages can be translated into your native language.
The site offers a superior dating experience as it's matching algorithm promises the accuracy, which is determined by numerous questions asked during sign up. The site offers free search for basic members and has filters, such as age and location. You also have the option to choose what you are looking for from your partner. It helps you find a friend, a date, or a partner in a fun and secure environment.
2. WooPlus
Plus-sized women and men are often underestimated and body-shamed. WooPlus is created to empower them so that they celebrate how they look. WooPlus is a leading plus-size dating app with more than 370K active members and over nine million matches.
WooPlus prohibits fat-shaming and disrespecting women on the platform. This makes it one of the most sought-after and reliable Plus Size dating Websites for BBW. Another reason to opt for WooPlus is its safety. The site manually reviews active members of the dating community to ensure the profiles are legitimate.
You can download the app here!
3. Cupid
If you are searching for a date, chat friend, or someone to casually flirt with, give Cupid a try. Create your account with a few easy steps and enter detailed and interesting profile information.
It is one of those few plus-size dating sites that genuinely cares for its users and takes security and privacy seriously.
Cupid ensures complete privacy of its users and offers discreet services. It is a popular local plus-size dating app that connects thousands of BBW singles with like-minded people. In addition to this, there are dedicated chat rooms as well.
4. BBW Admire
Looking for a free BBW dating site? Log on to BBW Admire. It was launched in 2011 and is considered one of the most popular free BBW dating sites.
You can sign up for an account for free and start searching for dates. The internal messaging system makes this platform safe and secure. You can also access chat rooms and forums, where you can discuss a variety of topics with other members. They also have a Recently Online page that gives you details about people in your area who have logged in at the same time as you. It is the best Big Women Dating Sites.
The best part about BBW Admire is that it does not restrict users from sending messages to each other based on payment, unlike all other BBW dating sites. So, you pretty much enjoy all benefits that come at a cost on other plus-size dating websites.
5. LargeFriends
If you are tired of looking at plus-size dating sites that claim to be the finest, yet fail to meet your expectations, it is time to switch to LargeFriends. With over 190,000 monthly visitors and powered by a simple UX design and impeccable user experience, LargeFriends can help you find the best and attractive plus-size women and men.
You can also use their services to find like-minded friends to chat with. Moreover, if you are looking for a serious relationship, Larger Friends is the right place for you. Thousands of users have shared their experiences and stories of how they found their right plus-size partners, with m they are now either engaged or married. While the basic membership is free, it also has attractive premium packages.


Quick Tip
It is not necessary you must be plus-size to join this app – you can also be someone attracted to plus-size people.
6. BBW Plus Singles
BBW Plus Singles is a dating app for plus-size single women. Users can connect with people and communicate using the private chat feature. You can also do a video chat if you are comfortable. Another interesting feature is that the site allows you to share Flash Chats with videos and images for a short duration. It is one of the Best Plus Size Dating Sites.
The app users belong to different places and countries, which makes it all the more convenient for you to find the love of your life sitting in any corner of the world. Communication is super easy, and matches are shown by liking pictures of each other.
7. BBWRomance
BBWRomance is only meant for commitment-minded singles. It comes with various features that allow you to chat with others, share images, and more.
As soon as you create a profile, your image with the necessary details shows up on their Homepage under the Fresh New Profiles section. That way, your chances of getting noticed are higher as compared to other sites. Create an interesting profile, add a picture, and you are good to go.
8. BBWFriendsDate
BBWFriendsDate claims to help people find BBW lovers and connect people with no payment. It is one of the free BBW dating sites that will never ask you to add your credit card details or pay for chatting.
The site is supported by advertisements, and that is why subscribers do not have to pay a single penny for using their services. A completely hassle-free and reliable website that gives you joy at no cost.
As part of their BBW Free Community rule, the site requires you to upload real photos and finish the verification process. After this, you are free to look at profiles, connect with others, and find love.


Quick Tip
All plus-size men and women love BBWFriendsDate as it gives them a social media-like atmosphere and makes initiating a conversation easy, natural, and less awkward.
9. Beesize
Beesize is an app-based BBW dating site. The app is designed to make the process easy-to-follow so that you can quickly set up a profile and start dating.
The app has several useful features, such as Start Match to match your profile with suitable profiles and a geolocation system, Near Me to help you find and browse local plus-size admirers.
Currently, the app offers premium memberships and the lowest starts at $9.99 for one month. You can opt for a three or six-month subscription as well if you are willing to spend more time on the app. The Beesize community rules do not allow any kind of inappropriate images on their site. Any violation can lead to serious consequences.
10. ChubbyBunnie
ChubbyBunnie is powered by another popular plus-size dating site, Large Friends. The site claims to host more than 1,000,000 active members who are interested in dating plus-size women and men.
Sign up is free, and there are options for premium membership as well. You can start browsing after following some easy steps to create a profile and becoming a standard member. Premium membership holders enjoy seamless service without any restrictions.
Currently, they are offering four types of paid membership options – from one month to twelve months long. You can check the current price on their website and choose what suits you the best.
Infographic: Plus-Size Dating Sites
Dating can be hard on a normal basis, but it gets tougher for plus-size people. But, not anymore! As established in this article, there are many sites you can join to find the love of your life or simply have a good time and maybe even make a friend. So, how do you choose which site to check out first?
We've cut down the list for you. Check out the infographic below to know the 5 best places to look for love online.



Being comfortable and showing acceptance towards your own body and its uniqueness is the basis of the body positivity movement. And jumping on the bandwagon of this inclusive approach are many dating websites that promote and cater to big beautiful women (BBW) and their potential matches. Dating sites, such as WooPlus, LargeFriends, BBWRomance, and many more promote empowerment, diversity, confidence, and inclusivity and encourage plus-size women and men to search for their potential partners and friends in a safe environment. They also offer discreet services that do not tamper with your privacy and an algorithm that matches like-minded individuals. So, do not let your hesitation keep you away from exploring the wide dating pool out there, and check out these top picks!
Frequently Asked Questions
How do I choose the right plus-size dating site for me?
You need to consider some important points while choosing the right plus-size dating site. Check its reputation, mode of subscription, and safety features along with a good customer support system before choosing a dating site. When it comes to choosing one specifically for you, check what kind of demographics an app caters to and that you prefer to date within, like age group, ethnicity, religion, location, etc.
What are some common misconceptions about plus-size dating sites?
Many people think that plus-size dating sites are filled with people with low self-esteem who are desperate for any type of connection. This is simply not true. On any dating site, you will find a diverse group of people with varied dating preferences and who hold certain standards for themselves and who they choose to date.
How do I know if a plus-size dating site is right for me?
If the dating site you are going to choose has all features you are looking for, provides safety for your personal information, and is available under your budget, then it could be the right one for you.
Are there any specific etiquette rules to follow when using a plus-size dating site?
Yes. There are some etiquette rules to follow when using a plus-size dating site:
• Be honest when creating your profile on the site and post recent pictures of yourself.
• Do not ask anyone about their fitness/weight loss journey as soon as you match with them.
• Respect the privacy of other people.
Looking for a dating partner that will adore your plus size? Check out this video if you watch to find like-minded people to initiate enjoyable relationships.
The following two tabs change content below.