10 Best Plus-Size Swimwear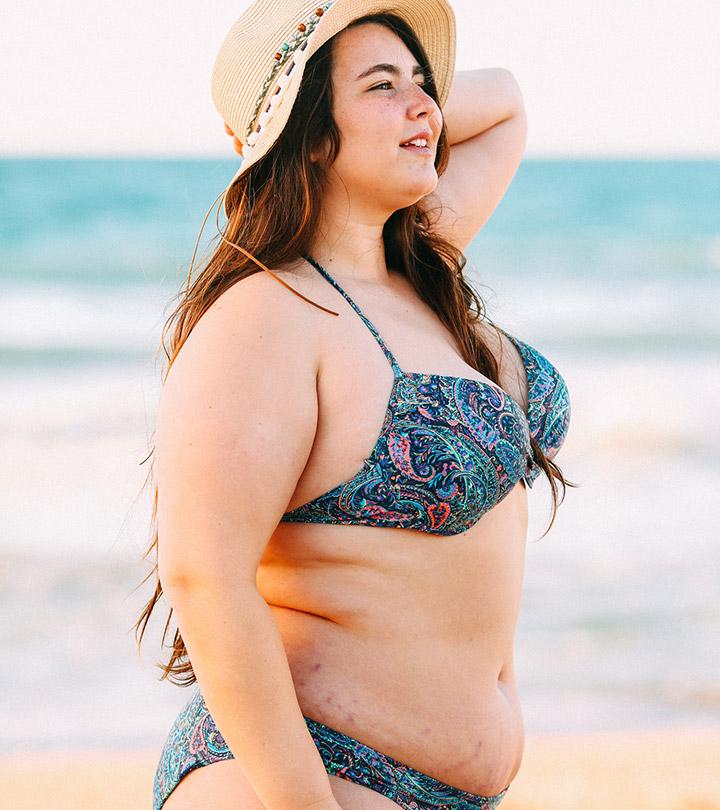 Gone are the days when plus size swimming suits were boring and ill-fitted. Welcome to the new and fresh generation of plus size swimwear that are designed for comfort and make women of the real world feel sexy. If you have not bagged your summer bathing suit yet, we can help you pick one. Here's a list of 10 best plus-size swimwear that are fun, trendy, and perfect for this season. Ready to turn up the heat? Then, scroll down!
One-piece swimsuits have been around for a long, long time. They are suitable for women of all sizes and colors. They can look super cute as well as classy as hell. One-piece Cute Plus Size Bathing Suits are perfect for sunbathing by the pool or on the beach. This one-piece swimsuit offers tremendous support to your breasts, which is extremely important for plus-size women.
Swimwear comes in so many different styles and patterns that it's hard to pick a favorite. The single-shoulder swimsuit is the definition of stylish. It gives off a super casual, fun, and laidback vibe. It is a great choice for a fun pool party. For plus-sized women who are looking to step out of their comfort zone and try something fun and different, a single-shoulder swimwear could be a great option. It offers both comfort and style at the same time. What could be better than that?
Loose-fit swimwear is a safe option if you are looking for something flattering but not too scandalous. For plus-size women, a loose-fit swimsuit can be a great choice if they are not used to wearing anything that is skin-tight. These swimsuits look graceful and super elegant. It is the Best Plus Size Swimwear.
White is a heavenly color. It signifies class, grace, and elegance. A classic white bikini will never fail to impress on a day by the pool. It can look super appealing and portray your stunning sense of style. You can never go wrong with a white bikini, and you will feel uber confident while wearing it. It is one of the Best Plus Size Bathing Suits.
A cross-front bathing suit is an interesting choice for plus-sized women. It adds a sexy twist to what would otherwise have been a basic, boring bathing suit. The cross front can look quite bold, but you should not think twice before going for it. It does not lack in comfort, and it provides ample support too. This one is a total of 10 on 10 for us. It is of Good Quality Plus Size Swimwear.
Strapless bikinis are a classic. They look classy and super gorgeous. You can have loads of fun wearing them. They create a sense of confidence and poise. Strapless bikinis are perfect for plus-size women who are trying to experiment with their style. Make sure you get a bikini in a size that is slightly smaller than yours for a tighter fit and better support. It is the Best Bathing Suits For Size 16 Women.
Tankinis are known for being one of the most comfortable swimwear. They come in plenty of styles and patterns, making them all the more irresistible. If you like playing it relatively safe with your swimwear, get your hands on a tankini. It offers tremendous support to the bust area. The floral print of this tankini is perfect for setting the summer vibe in motion. These are the Best Bathing Suit For Plus Size.
Monokinis are super fun to play around with once you figure out what works for you. This cute one-piece swimsuit can be paired with a kimono. Monokinis are a great choice for plus-size women as they offer support and look fantastic at the same time. The strappy sleeves of this monokini give off the vibe of a woman who is confident and has a bold sense of style. It is the Best Bathing Suit For Plus Size girls.
This Gloria&Sarah plus-size bathing suit is comprised of a tankini hollow-out back design and high-waisted boy shorts. It has a cool color-blocked design and is made with soft and stretchy swim fabric which is a blend of 82% nylon and 19% Spandex. The top has a low neckline. It has no underwire, but it has removable bra paddings inserts.
Thistankini set is designed with adjustable shoulder straps, and it gives you a stylish and attractive look. The soft wire-free bra and stretched band at the back provide excellent bust support. The floral-printed boy shorts look super pretty under the peach ruffled tankini. The shorts have comfortable elastic, making it the perfect beachwear for any family pool party or beach vacation.
These were a few of our stylish suggestions for plus-size swimwear. All you need is confidence and the right kind of bikini to rock a day at the beach. Which of these swimsuits stole your heart? Let us know in the comments section below!
Recommended Articles