7 Best Pregnancy-Safe Acne Products That You Can Try Worry-Free!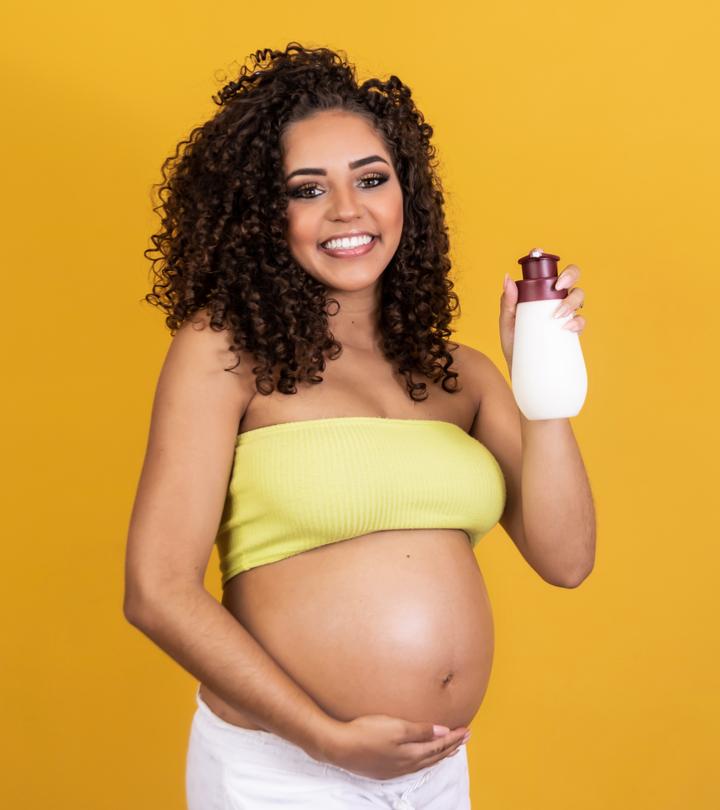 While pregnancy is a magical journey for most women, dealing with pregnancy skin may be less than exciting, to say the least. Your hormones might be all over the place, and you are likely to experience skin issues like breakouts, oily skin, and hyperpigmentation. Though many products on the market may help with these issues, it is crucial to remember that you use just any product on your evolving skin needs. Certain ingredients like steroids, retinoids, and harmful ingredients may do more harm than good, and hence pregnant and breastfeeding women must stay clear of them.
Finding products that are effective and safe is a tedious task. To help save you from stress and frustration, we have curated a list of the 7 best pregnancy-safe products of 2021. We're sure that you will find the perfect product to make your pregnancy journey comfortable and easy.
7 Best Pregnancy-Safe Products For Glowing And Healthy Skin
The Bio-Oil Skincare Oil is considered one of the best pregnancy-safe acne products and is highly recommended to improve the appearance of stretch marks, dark spots, and acne scars. The oil is jam-packed with moisturizing ingredients like vitamin A oil, vitamin E oil, chamomile oil, sunflower oil, and lavender oil. The combination of natural oils promotes collagen formation and helps with skin renewal by increasing its elasticity. The oil is excellent for healing inflammatory acne scars and keeping your skin soft. Made from safe active ingredients, your mommy skin will be safe and moisturized.
Pros:
Fades acne scars and stretchmarks
Contains natural oils
Evens out the skin tone
Suitable for all skin tones
Cons:
Acne patches are a Godsend for pregnant and breastfeeding women who are constantly breaking out. The Avarelle pimple patches are great because they contain tea tree extract that eliminates acne-causing bacteria, and they also include hydrocolloids, which dry out the pimple. In addition, the patches go on fast, and the ultra-thin material has a transparent finish. They are unscented and suitable for all skin types, as well.
Pros:
Unscented
It contains hydrocolloid and tea tree extract
Suitable for all skin types
On-the-go design
Cruelty-free
Cons:
The adhesive is not long-lasting
Get your hands on this acne spot treatment, and we know you won't regret it! This is an excellent product for cystic acne during pregnancy. The product contains acne-fighting ingredients like tea tree, aloe vera, lemon, grapefruit, radish root, peppermint, and eucalyptus, and together they help reduce sebum and leave your skin feeling refreshed. The mask does a great job at unclogging pores because it contains sulfur and bentonite clay. It is a must-buy product for treating acne during pregnancy.
Pros:
Contains plant-based ingredients
Deep cleansing
Deals with active breakouts
Reduces inflammation
Cons:
Not suitable for sensitive skin
If you are looking to reduce the appearance of acne scars and stretch marks, this oil will be perfect for your pregnancy skincare routine. It includes jojoba seed oil and rosehip seed oil, which penetrate deep within the skin's layers and stimulate the body's collagen production. Regular use of this oil will result in smooth and supple skin, along with an even skin tone. This oil also contains sweet honey almond oil that stimulates new skin cell production and smoothes fine lines.
Pros:
Enhances your skin tone
Stimulates collagen production
Diminishes acne scars and stretch mark appearance
Fast absorbing
Cons:
May leave a sticky residue
Hormonal breakouts and sensitive skin can be a pain during pregnancy, especially when expecting that beautiful glow that mothers-to-be are said to have. But, with this product, you can expect beautiful glowing skin while keeping acne at bay. The spot treatment includes colloidal sulfur, tea tree oil, and chamomile, which is fast-absorbing and keeps the skin clear. Within no time, you will be flaunting your flawless skin and pregnancy glow with pride!
Pros:
Paraben and gluten-free
Allergy tested
It does not contain glycolic acid, glycolic acid, or benzoyl peroxide
Fast absorbing
Cons:
May not work on active breakouts
This lotion is excellent for reducing the appearance of stretch marks that occur during pregnancy. It contains natural ingredients like centella asiatica extract and no added fragrance. It also contains vitamin E, B3 + B5, and C, which reduce freckles, discoloration, and increases the skin's firmness and elasticity. If this is not all, it is suitable for all skin types, making it a must-have skincare essential for pregnant and breastfeeding women.
Pros:
Suitable for all skin types
It contains natural and safe ingredients
Moisturizing formula
It does not have any added fragrance
Cons:
If you are looking for safe facial cleansers during pregnancy, this is a good choice. It contains pharmaceutical-grade tea tree oil, along with natural emollients like shea and aloe, which combat acne breakouts and leave your skin feeling soft and supple. It also has pomegranate, green tea, and acai berry, rich in antioxidants, and leaves your skin looking hydrated and radiant with every wash.
Pros:
Suitable for sensitive acne-prone skin
Moisturizing
Contains organic ingredients
Paraben-free
Cons:
Fragrance may be overpowering to some
Now that you have gone through the best 7 pregnancy-safe acne products, you must know the essential factors to look for before deciding on your purchase. This is where you can use our buying guide because it will help you choose the product that suits your needs the best.
How To Choose Pregnancy-Safe Acne Products
It can be pretty tricky to navigate the right ingredients that will work with your skin when it comes to breakouts, especially when you're pregnant. Look for natural ingredients that have antibacterial properties and moisturize your skin as well. Tea-tree oil, green tea extract, vitamin E, and vitamin A are ideal ingredients.
This is an essential factor, and you need to look for mineral-based sunscreens for protection. Don't forget to wear clothes that protect you from the sun, like a wide-brimmed hat and a long-sleeved outfit.
Always discuss the safety of the skincare products with your OB/GYN before you decide on the product. Talk about the results you want, and discuss the skincare routine to know what will work for you and what will not.
What Kind Of Acne Products Should Avoid During Pregnancy?
During pregnancy, there are certain ingredients that you must avoid, as they can harm your baby's health and cause complications. For example, high doses of salicylic acid, hydroquinone, retinol, benzoyl peroxide, and chemical sunscreens must be avoided during pregnancy and the postnatal period.
Breakouts, hyperpigmentation, acne scars, and stretch marks are inevitable during pregnancy. Hence, it would help establish a suitable skincare routine that makes you look and feel good during this new chapter of life. It will help if you start by eliminating what won't work for you during the next few months and consult with your doctor on what will suit your skin. Once you have the ingredients sorted, you can check our list for the perfect products to add to your routine. Hopefully, our reviews and buying guide will help you make a good decision and result in soft as well as glowing skin.
The following two tabs change content below.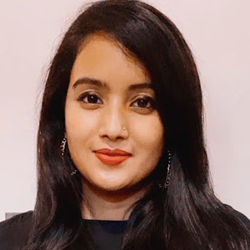 Kirtana developed a deep passion for writing ever since she was a little girl after reading the brilliant works of Enid Blyton and Roald Dahl. She completed her Master's in Mass Communication and Journalism from St. Joseph's College, Bengaluru and has chosen a career that is driven by creativity. A fashion enthusiast who believes in communicating effectively with a personal touch, she writes about beauty, skin care, fashion, and just about anything else.