10 Best Probiotics For Bloating (2023) – Reviews & Buying Guide
Add these healthy probiotics to your diet to reduce bloating and boost gut health.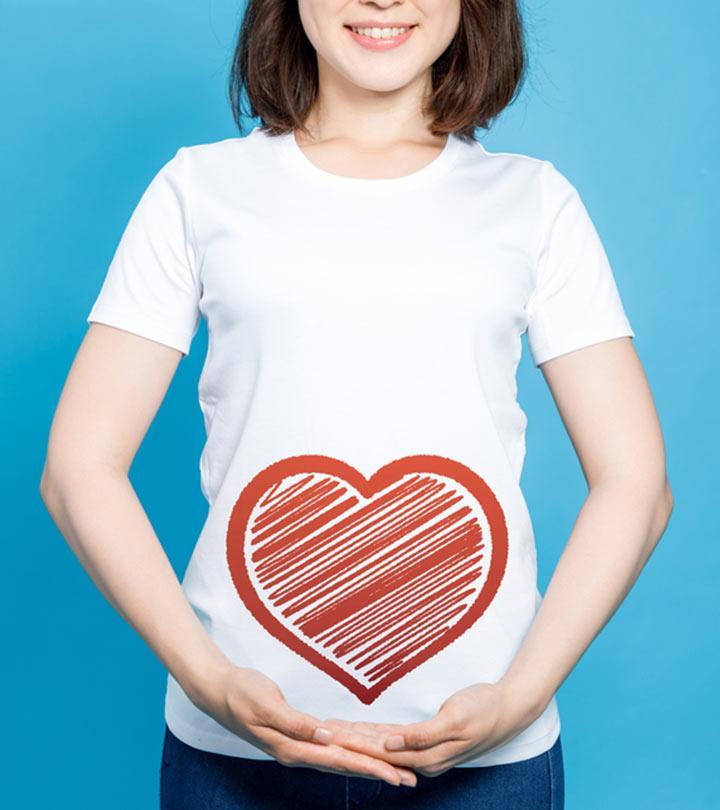 Bloating can be caused by excessive gas in one's digestive system and is quite problematic. When you feel bloated, you may experience symptoms of discomfort and stuffiness that can make your tummy look bigger than its actual size. In such circumstances, probiotics for bloating are recommended as they can help get your digestive system on track. If you are feeling bloated, probiotics that have a dose of good bacteria can help promote bowel regularity and pass off the gas that has caused bloating. It's essential to ask your doctor before adding a supplement to your diet. If you have gotten the green signal from your doctor and you're ready to find the best probiotic for bloating, read on to find out which one would suit you best.
What Causes Bloating In the Stomach?
Bloating can happen due to excess gas or pressure in our intestines. Even a poor diet that is high on carbs can play a huge role in gas and bloating. Bloating can often be caused by Small Intestinal Bacterial Overgrowth (SIBO) too. Yes, it is a lot of terminologies but occasional gas can disrupt our bowel habits. It is caused by an overgrowth of the bad kind of gut bacteria in the small intestine. Constipation is another reason why bloating happens. Our gastrointestinal tract contains 500 bacterial species to facilitate digestion, and to nurture these good types of bacteria that regulate good gut health, it is recommended to stay away from stress or poor diet to avoid digestive issues or bloating.
Do Probiotics Help With Bloating?
Different kinds of bacteria reside in our gut. There are certain probiotic supplements that can help reduce gas production and bloating by restoring a healthy gut environment. Probiotic supplements have numerous benefits in addition to that, so it is a must-try. It can improve gut health by bringing a balance of the bacteria. It has been proven that probiotics can reduce abdominal pain, so they're definitely worth the try.
10 Best Probiotics For Bloating Worth Having For A Healthy Gut Environment
Bloating can be a lot to deal with and can make you feel uneasy. The Physician's Choice probiotic for bloating is high-quality and provides instant relief. It has a fiber blend that would naturally make you feel healthier. It consists of 10 different probiotic strains and 60 billion CFUs concentration. Some of the strains for instance are lactobacillus casei, lactobacillus paracasei, lactobacillus salivarius, and bifidobacterium. Other ingredients infused in the product are organic such as artichoke root, gum arabica tree, and bio chicory root powder. The formula has 4 strains of bifidobacterium, so say bye to bloating when you take these! To get a better understanding of the Physician's Choice 60 Billion Probiotic, click on this YouTube video.
Pros
Non-GMO ingredients
Made with 10 probiotic strains
Shelf-stable vegan probiotics
No unnecessary binders
Gluten-free
No milk, soy, egg, peanuts, shellfish
No preservatives
Cons
May initially make you feel gassy for a short span of time
Price at the time of publication: $21.96
This probiotic for bloating is concocted for digestion and immunity and is easy to swallow. Let us bid adieu to stomach distress and discomfort as the supplement will benefit you immediately. It is made with 100% raw probiotics, 7 vegetables and fruits, and 9 types of digestive enzymes to promote good health. It creates a natural stomach balance so it leads to weight loss, better immunity, and better sleep. It is made with 34 strains that have high potencies such as lactobacillus acidophilus, casei, paracasei, and bifidobacterium. It is shelf-stable so no refrigeration is needed. The formula is perfect to support digestive health! If you need further information, check out this YouTuber's review.
Pros
Non-GMO
Vegan friendly
Organic
Easy to swallow
Soy free
Dairy free
Keto friendly
Cons
May have a peculiar taste
Price at the time of publication: $25
This probiotic provides a 4-in-1 symptom defense against digestive issues such as bloating, gas, constipation, and diarrhea. It consists of 3 types of probiotic strains such as lactobacillus gasseri KS 13, bifidobacterium bifidum G9 1, and Bifidobacterium longum MM 2. The capsules will help replenish the balance of good bacteria in the colon. Made without gluten, GMO, soy, and dairy, you don't have to worry about any food allergies when you take these probiotics.
Pros
It is free of GMOs, gluten, dairy, soy
No artificial preservatives
No artificial colors
Yeast-free
Lactose-free
Cons
Some may find the capsules too big.
Price at the time of publication: $17.5
The Digestive Advantage Daily Probiotics capsules have a unique defense formula that can heal our stomach issues in a jiffy. It is a BC30 probiotic that breaks down proteins, carbohydrates, and fats that help out the digestive process. BC30 is protected through a natural protein shell that enables it to survive 100 times better than yogurts, fascinating right? It is combined with 3 types of enzymes that are essential in the event of intensive bowel support. It lessens abdominal discomfort and delivers good bacteria in the process of improving immunity. The good bacteria reach our gut and support our digestive system. Quality is key when you buy any probiotic and this one has it all! Add this product to your daily regimen to have a healthy stomach and healthy life!
Pros
GMO-free and vegan
Promotes long-term digestive health
No artificial flavors
Pure, fresh, and potent
Cons
Price at the time of publication: $20.99
This probiotic from DrFormulas' reduces bloating as it contains strains that provide your gut with healthy bacteria. It contains bifidobacterium which plays a huge role in repairing our bloating. It is vegetarian and plant-based and this one-of-a-kind acid-resistant capsule contains 21 strains such as acidophilus infantis boulardii, b infantis, and saccharomyces boulardii of many. What sets it apart is the lyophilization technology so there is no hassle of refrigeration needed. A lot of research has been put into making this probiotic to ensure regular bowel movements takes place. The probiotic uplifts your mood and makes you feel healthy and confident, helping you manage irritable bowel syndrome. If you want to know more about the DrFormulas' Nexabiotic Advanced Multi Probiotic, check out this video.
Pros
Reduces bloating
Easy to swallow
It has a shelf-stable life
Allergen-free
Improves immunity
Cons
Price at the time of publication: $29.57
One of the best probiotics for bloating, it is designed to help digest proteins, carbs, and fats to provide digestive comfort. It provides relief from constipation and pain while reducing gas so we don't have to be upset any more. It is formulated with 3 strains of feel-good bacteria that boost our energy level multifold. It contains powerful enzymes to ensure the breakdown of nutrients is easy-peasy. The probiotic aims to regulate our hormones by supporting gut health. It consists of ingredients such as makzyme enzyme blend, bromelain, papin, and fungal lipase. It works efficiently so there will be no more bloating to fret about!
Pros
Reduces bloating, gas, constipation
healthy digestion
Helps improve gut health
Effective for all food types
Cons
Price at the time of publication: $19.99
Align contains Bifidobacterium, hypromellose, sucrose, and antioxidant preservative which makes it the best choice supplement for bloating issues. It is formulated with high-quality ingredients that comprise effective levels of CFUs so we are assured it helps nurture the good bacteria. A probiotic supplement as thoughtfully made and effective like this one is an easier way to shoo away stomach distress in a flash!
Pros
Promotes healthy digestive system
Gluten-free
Maintains digestive balance
Soy-free
vegetarian
Cons
Some may find it slightly expensive.
Price at the time of publication: $17.51
A good mood comes with good gut health. This probiotic for bloating is formulated with the best bacterial strains to uplift our mood in an instant. It is made with 9 feel-good strains of probiotic bacteria and prebiotics designed to support digestive and immunity. It comprises 30 billion CFU which creates the right gut environment so it raises your spirits. You don't have to worry if you feel sad when you have gut issues, this is a one-stop solution to your mood and gut woes.
Pros
Shelf-stable
Dairy-free
GMO-free
Vegan
Cons
May have a peculiar smell
Price at the time of publication: $28.88
The Eu Natural Flourish 18 Probiotic Strains comprises 18 strains and 14 billion CFUs in just one capsule. It is acid-resistant so it is fast-reacting and flushes out impurities in an instant. Each capsule is formulated with pro and prebiotics to support women's health and gut wellness. It has the combination of acidophilus, plantarum, rhamnosus, reuteri strains that have been added to deal with constipation.It also contains bifidobacterium and it is vegetarian so no worries there!
Pros
Gluten-free
Dairy-free
Contaminant-free product
Promotes long-term gut wellness
Free of fillers, binders, and artificial ingredients
Not tested on animals
BPA free
No artificial colours
Cons
It may be too pricey for 30 capsules.
Price at the time of publication: $29.99
TheNature's Bounty Probiotic GX comprises a special 3-enzyme blend to provide instant relief to abdominal discomfort and distress. It contains 20 billion active probiotic cultures and ingredients such as gelatin, vegetable cellulose, and 2% of silica that will help with health concerns. It is an easy fix for stomach issues as it is patented to assure you of comfort. Try this to find an easier ailment for your gut health!
Pros
Supports digestive health
Reduces bloating and gas
Made with pure ingredients
20 billion live cultures
Cons
Contains maltodextrin (additive)
Price at the time of publication: $13.99
It is recommended to buy probiotics from a professional brand to ensure quality testing and good ingredients. With that said, here's a guide on how to buy the best probiotic for your gut health.
How To Choose The Best Probiotic For Bloating
You might think billions is a lot, but not with probiotic supplements. You need to have probiotics that contain billions of organisms. Each dose can range from 5 to 100 billion colony-forming units (CFUs). It can measure the potency of the product so it can have a better effect on our gut health. It is better to start low and increase when you can digest it.
Diverse strains in probiotics
If our gut is diverse, our probiotics are too. It is better to watch for supplements that contain multiple strains. It is listed as a blend though sometimes blends can be a misleading term if you don't know how many CFU each strain contains. Some brands might contain only one probiotic species such as Lactobacillus acidophilus. The best ones contain bifidobacterium so watch out for those.
Look out for dairy-free probiotic supplements. The CFU dose of lactobacillus and bifidobacterium strains have 30 billions CFUs. It is important to read the ingredients on the label to make sure the supplements don't contain binders or fillers including lactose or cornstarch. It may cause side effects such as gas or further bloating. Watch out for them as you may be sensitive to these ingredients.
How To Use Probiotics For Bloating
Probiotics for bloating are generally most effective when taken after meals and once in a day. However, if you're used to the probiotic capsules that you have been taking for a while, you can switch to having 2 capsules a day based on your health. It is recommended that you consult your doctor before starting with your probiotic dose.
Say bye to bloating now with probiotics which is known to enhance gut health. Yes, there is a lot of trial and error to find which probiotic works for you. If you find out there are no benefits from the probiotics, it is always better to try one with a different strain of bacteria. Probiotics help in the growth of gut-friendly bacteria to boost our gut health. It is also available in the form of foods and supplements. The best probiotics reduce bloating and gas within a few doses! Check out our list of the 10 best probiotics for bloating and start taking care of your gut health right away!
Frequently Asked Questions
When should we take a probiotic for bloating?
Probiotics can enhance your gut health. It is better to take it before a meal for it to survive better. The timing isn't a huge factor but it is important to take at the same time each day.
Are probiotics or prebiotics better for bloating?
Prebiotics can cause bloating initially and then settle down whereas probiotics can improve the bacterial environment in our gut, making it reduce gas and bloating.
How long does it take for probiotics to work for bloating?
There can be an improvement in our digestive system within 4 weeks after taking probiotics. There can be minor side effects for the first few days of taking them but it settles down.
Can we use probiotics for bloating over an extended period?
It is safe to take probiotics for a long period of time. The dosage and duration are based on bacteria and product brands. However, if you experience bloating very frequently and it becomes bothersome, it's wise to take advice from a medical expert first.
Can probiotics help reduce belly fat?
Probiotics like Lactobacillus and Bifidobacterium protect your digestive system, aid digestion, and promote the excretion of bile from the body, which, in turn, helps in reducing belly fat.
What are the natural probiotics for reducing bloating?
Turmeric (curcumin), berberine, caraway, ginger (gingerols), and black cumin are some natural probiotics that can reduce bloating.
Recommended Articles