10 Best Skin Care Products For Rosacea – Top Choices of 2020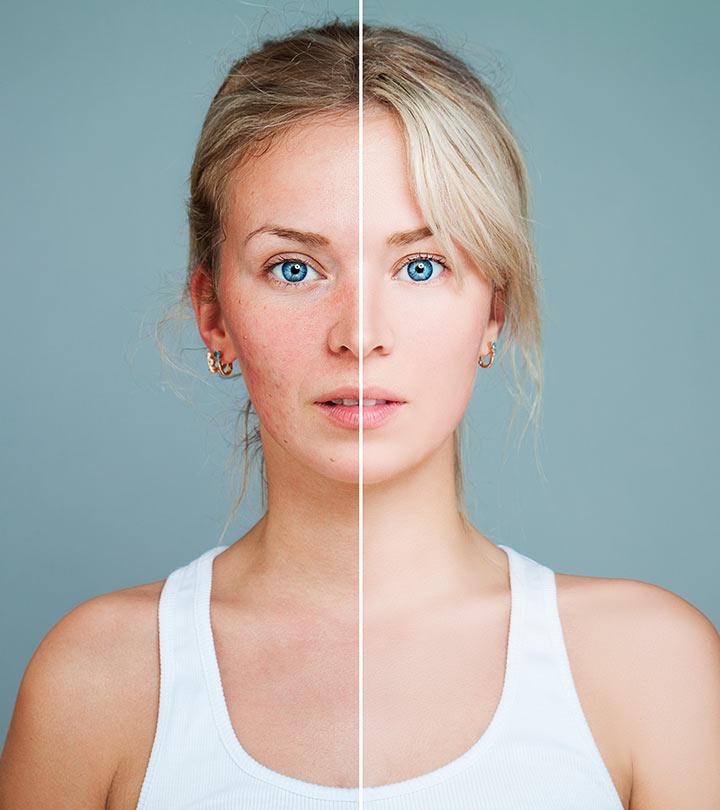 Struggling with any skin condition is frustrating. And it becomes more frustrating when no one knows what causes it, making it almost impossible to treat. I am talking about rosacea.
This skin condition occurs when the overactive blood vessels right under your skin dilate, making your face red. It sometimes leaves behind small pimple-like, pus-filled bumps. You can manage the symptoms of rosacea with the right skin care routine and by using the right products. To help you with that, I have compiled a list of skin care products for rosacea. Check them out!
Top 10 Skin Care Products for Rosacea – 2020
Product Claims
This gentle face wash is incredibly refreshing. It clears all dirt and impurities along with traces of makeup from your face. It will not upset your skin's pH balance and is ideal for rosacea-prone skin. It doesn't irritate your skin as it contains aloe vera.
Pros
pH-balanced
Contains lactic acid and
botanical extracts
Cruelty-free
No synthetic dyes
No fragrance
Cons
None
Product Claims
This product range was developed by Jamie Kern Lima, who also had rosacea. This CC cream contains hyaluronic acid, anti-aging serum, and niacin for collagen building, along with essential vitamins for fighting signs of aging. It is a full coverage cream with broad spectrum SPF for sun protection. It hides redness and gives you a flawless complexion.
Pros
Available in different shades
SPF 50
Developed by plastic surgeons
Contains hydrolyzed collagen
Moisturizes your skin
Full coverage
Cons
None
Product Claims
This is your on-the-go solution for managing dryness and irritation caused by rosacea. This facial mist is a must-have for everyone who has rosacea or sensitive skin. It is 100% organic and triple distilled to maintain its purity. You can spritz it on your skin whenever it feels irritated. This natural toner and cleanser is suitable for all skin types.
Pros
Organic
Hand-made
Anti-inflammatory effects
pH-balanced
Contains pure rose extracts (Rosa Damascena)
Cons
None
Product Claims
Managing skin redness is not an issue anymore. This night cream contains emollients that relieve dryness and irritation. It reduces redness and visibly improves your skin texture by rehydrating it.
Pros
Fragrance-free
Non-comedogenic
Approved by dermatologists
Cons
None
Product Claims
This is an extremely lightweight and nourishing cream for compromised skin. It contains hyaluronic acid and hydro patches that replenish the moisture in your skin. It contains rose water, rose oil, and angelica leaf extracts that soothe irritation and calm inflammation.
Pros
No harmful chemicals
Suitable for all skin types
24-hour moisturizing effect
Cons
Inconvenient jar packaging
Product Claims
This cream contains hyaluronic acid and squalane derived from olive oil. These two ingredients help in building the moisture repair barrier on your skin. It hydrates your skin, protects it, and also reduce age spots, wrinkles, and fine lines. It boosts collagen production and improves skin elasticity.
Pros
Hydrates your skin
Plant-derived ingredients
Cons
Expensive
Product Claims
This facial serum contains rosehip oil that seals in moisture and makes your skin soft and supple and improves its texture. It also contains lavender that soothes broken skin and inflamed capillaries. The Biocomplex formula of this serum contains all the essential vitamins and nutrients that pack a powerful punch of antioxidants. It protects your skin from harmful free radicals and keeps it healthy. It is ideal for rosacea-prone skin.
Pros
Cruelty-free
Organic ingredients
Suitable for oily to dry skin
Cons
Contains alcohol
Product Claims
This facial cleanser is specially made keeping in mind the needs of sensitive and traumatized skin. It is an extremely gentle and non-irritating cleanser. It calms your skin and soothes inflammation immediately. It gently removes excess oil and impurities. It is extremely hydrating and rejuvenating.
Pros
Dermatologist approved
Non-comedogenic
Suitable for all skin types
Cons
Contains PEG-30
Product Claims
Struggling with redness and inflammation? Then, this moisturizer is the solution to your problem. This moisturizing formula is specially designed to soothe inflammation by managing the weak blood vessels underneath your skin. It is light and hydrating. It contains jojoba oil and squalane to repair your moisture barrier.
Pros
Reduces visible redness
Suitable for all skin types
Immediate results
Cons
Contains PEG 100 and PEG 7
Contains parabens
Product Claims
This night cream is meant for sensitive and rosacea-prone skin. It is extremely gentle and soothing. It claims to give you immediate relief from redness and improve your skin condition in just four weeks. It contains licorice root extracts that soothe your skin. It enhances the appearance of your skin and keeps it healthy.
Pros
Non-comedogenic
Dermatologist recommended
Immediate results
Cons
Contains parabens and DMDM
[ Also Read – How To Use Vicco Turmeric WSO Skin Cream ]
When you have rosacea, it is pretty tough to find products that do not irritate your already irritated skin. I hope this list of the best skincare products for Rosaceawill helps you pick the right products for your skin. However, it is always better to consult a dermatologist before using any product. This reduces the likelihood of experiencing any accidental flare-ups.
Is there any product that you think can manage rosacea well? Let us know in the comments section below.
The following two tabs change content below.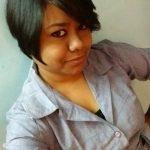 Latest posts by Ramona Sinha (see all)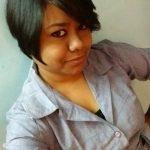 Ramona Sinha
Ramona has a Master's degree in English Literature. She believes that beauty begins with a good skin care regimen and is on a mission to eliminate all toxins from her routine. She helps readers select products and ingredients specific to their skin type and gives out tips to keep their skin healthy in a natural way. When Ramona is not working or experimenting with a new skin care product or ingredient, her books and a passion for music, good food, and traveling keep her busy.