15 Best Products For Curly Haired Women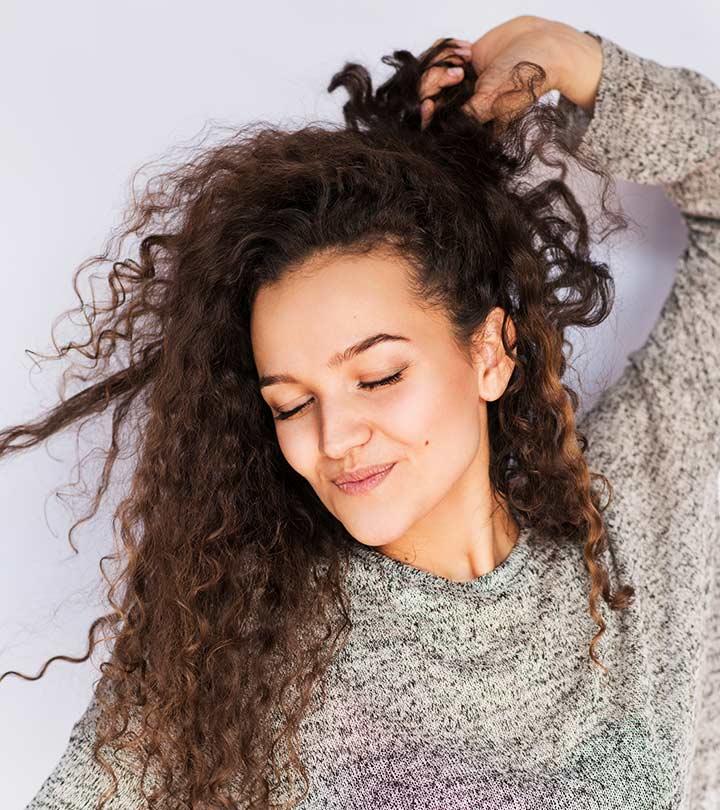 Maintaining curls can get really tiresome, but there's something about them. It's more than just hair, it's an attitude. Women with curly hair can certainly pull off any look under the sun, be it boho, ethnic, formal, or fun. If you have a love-hate relationship with your curls, embrace them as we have put together a bunch of best-rated products for every curly hair type. This article is a go-to guide for women with all sorts of curly hair issues. Read on to get to the list!
15 Best Products For Curly Haired Women
If you have extreme dry curls, pamper them with this intense conditioning hair mask. It contains organic shea butter, honey, mafura and baobab oils blended with the goodness of antioxidant-rich African rock fig. These ingredients restore and seal in moisture for silky, soft, stronger, and healthier hair.
Pros
Reduces frizz
Conditions dry ends
Adds shine
Hydrates your scalp
Makes your hair feel fresh and rejuvenated
Cons
Do you wake up with frizzy curls? Do you find it challenging to maintain your out-of-control dry hair? Then, try this defrizzing product. Curl Keeper Original curbs dryness and frizz like a pro with its premium quality conditioning ingredients. It tames wild hair and provides perfect curl definition in all weather conditions. Since it is a water-based formula, it doesn't weigh your hair down or leave any sticky residue behind. Also, this formula reactivates when applied on damp hair.
Pros
Ideal for styling unruly hair
Free of harsh chemicals
Cruelty-free
Gentle for daily use
No product build-up
Cons
Get crisp and defined curls with this styling gel. It moisturizes your hair while adding brilliant shine. It simplifies the styling process by providing good hold and a natural finish to your hair. It reduces the bulky wild look and elongates each strand to bring out its natural curl or wave pattern. The formula contains natural ingredients that nourish, condition, and strengthen your hair.
Pros
Contains organic nectar
Removes frizz
Provides long-lasting hold
Imparts shine
Does not weigh your hair down
Non-greasy formula
Cons
If you have dry, stiff, uneven, and lack-luster curls, try this hydrating curl defining cream. It is formulated using organic argan oil. This curl cream deeply penetrates and conditions each strand to restore its natural definition. It activates the curls and eliminates frizz. This curl defining cream provides perfect hold while leaving your hair soft and silky.
Pros
Gives you bouncy curls
Does not weigh your hair down
Suitable for thick and long hair
Affordable
Cons
If you have dry, brittle, and dull hair, try this leave-in conditioner. It contains wheat protein and pro-vitamin B5 that fortify your hair by restoring strength to each strand. This conditioner is made with natural moisturizers, and it hydrates your hair without weighing it down. It reduces breakage and split ends to give you silky, soft, and bouncy curls.
Pros
Makes your hair more manageable and soft
Adds shine to your hair
Eliminates tangles
Free of harsh chemicals
Pleasant fragrance
Cons
If you wish to have a pain-free combing experience, try this detangling spray. It contains a gentle blend of botanicals like rosemary extract, chamomile extract, and other exotic plant and flower-based extracts. These ingredients condition your locks from root to tip to undo knots easily. Spritz some on the tangles, brush them, and get shiny, frizz-free and silky curls.
Pros
Moisturizes dry curls
Doesn't weigh your hair down
Makes your hair feel fresh and hydrated
Makes your hair more manageable
Adds shine
Cons
This curl-defining shampoo is ideal for frizzy hair. It deeply cleanses hair, removes frizz, and detangles curls gently. It is enriched with coconut oil and pure aloe juice that hydrates and protects the hair, leaving it smooth and incredibly soft. It adds definition to the natural curl pattern while enhancing its shine and bounce. This shampoo is free from silicones, parabens, sulfates and is ideal for tight curls and color-treated hair.
Pros
Paraben-free
Silicone-free
Sulfate-free
Vegan
Safe for color-treated hair
Ideal for tight curls
Cons
None
Are you looking for a hairspray that refreshes dull tresses? Try Moroccanoil Curl Re-Energizing Spray. This weightless mist is designed to bring limp and lifeless curls back to life. It is ideal for refreshing end-of-day curls. This revitalizing formula is infused with argan oil, green tea, and aloe leaf juice for restoring moisture and shine into your curls.
Pros
Hydrates your curls
Long-lasting effect
Nourishes dry hair
Smoothes your curls
Acts as a moisture primer
Cons
This exclusive frizz-fighting and shine enhancing serum is ideal for dry and dull hair. It is a 2-in-1 curly and wavy hair cream serum that fights frizz seals in moisture and eliminates humidity. With this product, you can instantly get full-bodied curls with elongated strands. The product claims to reduce 97% frizz.
Pros
Protects hair against heat damage
Defines your curls
Smoothes dry hair
Strengthens your hair
Cons
Does your scalp accumulate tons of impurities? Then, this is the perfect product for you. Ouidad Water Works Clarifying Shampoo cleanses your hair while retaining natural moisture. It eliminates dulling build-up, hard water deposits, chlorine, and other impurities. This curl-friendly formula gently cleanses the impurities without overdrying your scalp. It contains lemon, grapefruit, and orange extracts that help target dirt and grime without stripping away essential moisture.
Pros
Cleanses dirt in one wash
Redefines curl pattern
Safe on color-treated hair
Nourishes your hair
Cons
This luxurious hydrating oil treatment is ideal for chronically dry curls. It is developed by scientists and perfected by stylists. This intense oil is absorbed into hair quickly and strengthens the follicles to reduce damage and breakage. It is an argan-oil infused formula that helps repair fragile and damaged strands.
Pros
Boosts shine
Reduces split ends
Improves hair health
Eliminates tangles
Cons
Cleanse your hair with this gentle yet effective co-wash. It is an ultra-rich nutrient-potent formula that works best between regular washes. It restores strength and softness. The best part about this product is that it cleanses your hair and scalp without stripping away the natural essential oils. It also protects your hair against damage and breakage.
Pros
Ideal for fragile hair
Imparts moisture to dry hair
A little product goes a long way
Gentle for daily use
Cons
For all those women with type 4 hair, this is the product for you! NYM's Kinky Moves Curl Defining Cream encourages volume in natural curls by bringing out their curl pattern. This formula is infused with grape seed and jasmine extracts that help add extra bounce to your hair. Besides defining curls, this product eliminates frizz and tames flyaways.
Pros
Does not weigh your hair down
Ideal for dry and coarse hair
Nice fragrance
Moisturizes your curls
Cons
This product is ideal for coily hair. It is an anti-frizz lotion that adds a touchably soft and shiny finish to your curls. It defines your coils and helps them achieve a perfect shape for styling. This weightless formula is an excellent base for product layering. It creates long-lasting curls with noticeable bounce.
Pros
Adds additional definition
Elongates your coils
Makes your hair more manageable
Deeply nourishes your hair
Cons
Scrunch your curls quickly with this mouse and get fresh and perfectly shaped locks. This mousse defines curls, reduces frizz, and softens dry ends. It is infused with olive oil and vitamin B complex that add luminous shine and long-lasting moisture to your hair. It strengthens every strand and increases its elasticity.
Pros
Promotes hair growth
A little product goes a long way
Hydrates your hair
Free of harsh chemicals
Cons
Curly hair is very empowering. If you agree, try these amazing products that ensure to keep your curls rocking. Also, don't forget to tell us how these products worked for you in the comments section. We would love to hear from you!
Recommended Articles
The following two tabs change content below.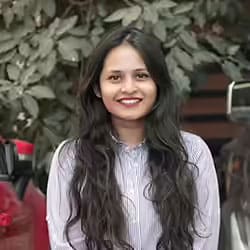 Pooja is a Mass Communications and Psychology graduate. Her education has helped her develop the perfect balance between what the reader wants to know and what the reader has to know. As a classical dancer, she has long, black hair, and she knows the struggle that goes into maintaining it. She believes in home remedies and grandma's secrets for achieving beautiful, luscious hair. When she is not writing, she learns Kuchipudi, practices yoga, and creates doodles.