25 Best Products For Curly Haired Women
Do you get jealous of those girls who just hop out of the shower with stick straight hair? Are you sick of sitting for hours on end with flat irons and curling wands, wasting your time and money trying to fight the curls with straightening creams and heat styling tools?
Well, why not work with your hair instead of fighting it? Your hair may seem like a ball of fuzz and hassle to you, but once you figure out its needs, you will be thankful that you're gifted with such lovely curls.
Best Products For Curly Hair
1. L'Oreal Professional Shine And Curl Hair Masque
This penetrating styling product is used to soften and define curly hair. It contains wheat protein and grapeseed oil, which contains strengthening and softening compounds. To get the curls you want, shampoo your hair, towel dry it, rub a small amount between palms, and work through the hair. After about five minutes (suggested by users, even though the packaging says 3 minutes), rinse it off.

2. L'Oreal Professional TEX Hair Mix Spiral Splendour
If you want "soft and shiny" curls, try this amazing product! It lets you define the shape and revive the shine. It has apple aroma, which also has a magical essence. It is a moisturizing conditioner that controls frizz and rejuvenates curls. It moisturizes and defines medium-texture curls, and leaves them looking polished and shiny. It works very nice with L'Oreal Lumi oil, slightly pricey but totally worth it.
3. Miss Jessie's Quick Curls
This is a product loved by many curly-haired women. It delivers on the promised results and makes maintaining curly hair easy. It does not weigh your hair down and keeps it bouncy and soft.

4. Shea Moisture Coconut And Hibiscus Curl Enhancing Smoothie
If you are looking for a product that will moisturize your hair while smoothing down the frizz, this is it. However, you cannot use this as a product for hold as it acts more like a creme conditioner. It leaves your hair smelling hauntingly lovely and is great for adding moisture to second-day hair.

5. Ogx Quenching Coconut Curls Curling Butter
This is one of those products that you need to use while abiding by the less is more rule. It is perfect for girls who love curls that smell of the beach and coconuts. As mentioned on the packaging, you can leave the butter in or rinse it out. It tames and defines curls while adding moisture.

6. Kinky Curly Curl Custard Gel
As the name suggests, this product works well for kinky hair that, otherwise, is very hard to tame. It smoothes down the frizz and gives definition to your curls. It has a strong hold, which keeps your hair in place throughout the day.

7. Kiehl's Olive Fruit Oil
This trademark oil is famous for deeply damaged hair. It is formulated for dehydrated, under-nourished and damaged hair. It is a mix of blended enriching avocado oil, lemon extract, and olive fruit oil-inspired by traditional home recipes to help rebuild hair's strength and elasticity, and lock them in. The delicate fragrance of this range alone is worth the price. This instantly moisturizes the hair. It is so light that the curls aren't weighed down.

8. TRESemmé Flawless Curls Jelly
With the help of this amazing product, you will have 'volume and bounce' in your curls with a French twist! This super lightweight gel crème is a must have curl creation product. It creates defined curls and adds just enough shine to make heads turn. The also gives you the right amount of hold. It is still not available in India yet, but may make an entry soon and is known to be one of the best products for curly hair.

9. Kerastase Bain Oleo-Curl
This has been rated the best 'curl enhancing' shampoo ever. One of its essential advantages is that it doesn't build up on your hair and helps it hold itself really well. Though expensive, this product is worth every penny you pay for.

10. Ouidad Climate Control Heat And Humidity Gel
This gives your curls the necessary definition and controls frizz. This product is sure to make you fall in love with it as it will benefit your hair in enormous proportions. Use it and you will soon love to flaunt your curly mane.

11. DevaCurl No Poo
This is one of the most widely used shampoos. It is froth-free and cleanses your hair without interfering with its production of natural oils. This is very essential, otherwise, your hair would be devoid of moisture and nourishment.

12. AG Hair Cosmetics Re: Coil Curl Activating Conditioner
This product strengthens your hair with the help of a curl-creating complex present in it, known as C3. It enriches your curly locks with essential amino acids. For those out there yearning for curly hair, this product will stimulate and awaken the fatty acids lying dormant in your hair cells.

13. Aveda Confixor Liquid Gel
This is a highly recommended gel by users, particularly for curly hair possessors. It has got a 'no-flaking' property and an incredible smell that can linger longer enough than you think it can. Users also say that the application of this gel will give your curly hair bounciness.

14. TRESemme Flawless Curls Spray Gel
Wondering why is this great for your hair? Well, it is because users claim that this product keeps its promise. It not only helps control the frizzy texture your hair but also gives your hair that much needed luster, smoothness, volume, and definition. What more can you ask for?

15. Gel BioSilk Glazing
Are you going crazy over your frizzy, rough curly hair? Worry no more! This hair cream for curly hair is absolutely amazing and works wonders. It not only helps define your curly locks but also keeps it soft and frizz-free, and protects it from the sun. How? Because it contains a sunscreen!

16. Pantene Pro-V Curly Hair Satin Hold Hairspray
This product will be a perfect choice for your curly hair because it is affordable, perfect for everyday use, controls frizzy hair, prevents hair from sticking to one another, and gives it shine, volume, and nourishment. Do you need anything more?

17. Finesse Curl Defining Mousse
Why are users completely hooked on to this one? Well, probably because in addition to being amazing, it is also very affordable. It pretty much does all that you want for your hair and helps maintain it throughout the day. Go for this one because it is sure to give your curly thicket a luscious definition!

18. Marc Anthony Strictly Curls Stretch
If you are sick of tight curls shrinking the length of your hair, this product is perfect for you. As the name suggests, it loosens and lengthens curls while defining them and adding shine. Give this product a try if you want longer looking, moisturized curls with none of the frizz.

19. Nexxus Pro-Mend Split End Binding Curl Defining Creme Gel
Most curly girls seem to have never-ending problems with frizz and damage. If you fit into this category, Nexxus Pro-Mend might just be the product for you. It calms frizz, and its unique formula allows it to bind split ends, reducing damage and restoring back its health.

20. Herbal Essences Totally Twisted Curl Scrunching Gel
Whether you have tight curls or loose waves, this product smoothens down any frizz and adds bounce to your hair. A little product goes a long way, giving you defined curls that are not weighed down. Add some berry goodness to your life by giving this product a try.

21. Paul Mitchell Round Trip Curl Definer
This product defines your curls with none of the crunchiness or stickiness that you generally get with curl enhancing products. It gives good hold and smoothens frizz while being completely weightless. For curls and waves with bounce, this curl definer is a definite go-to product.

22. TIGI Catwalk Curl Collection Curlesque Curls Rock Amplifier
Once you use this product, it is guaranteed to stick around in your life for the longest time. It adds volume and bounce while smoothing down flyaways and frizz. Amplify your curls to the max with this product.

23. Organix Moroccan Argan Oil Curl Perfector
This product does exactly what it says. Although it is described as a creme, it feels more like a gel. This is a good thing as gel is better at defining and holding curls. It also takes care of frizz and flyaways. For soft and manageable curls, make some space on your shelf for this product.

24. OGX Frizz Defying Kukui Curl Creme
Everyone knows that humidity is a curly girl's worst enemy. If your hair tends to puff up into frizzy ball when the humidity hits, this product can save your life by taming your mane. It smells wonderful and does not weigh your hair down.

25. John Freida Frizz Erase Serum
This product works for all hair types, from wavy to kinky. It smells wonderful and does not feel sticky in your hair. It also doubles as a heat protectant, letting you blow-dry your hair post application. To use this curly hair serum, all you need to do is apply a pea-sized amount to wet hair.

Some Tips For Styling Curly Hair
1. Ditch The Heat – heat styling tools such as flat irons and curling irons do nothing but damage your locks and turn your hair into a dry, brittle, unhealthy mess. So skip them.
2. When conditioning, apply the conditioner starting about an inch below the root, and apply all the way down to the tips of your hair. Don't apply too much conditioner, this can result in your hair becoming greasy.
3. If you're in a hurry and have no time to let your hair air dry, use a blow-dryer attachment when drying. A hair dryer can be your worst nightmare if you have curly hair as it simply makes your hair go POOF!
4. Curling mousse and gels are the best curl defining products and for creating those scrunched beachy waves.
5. Be careful when using clarifying shampoos. The sulfates present in them can be damaging, and will leave the hair dry.
*Subject to Availability
I hope this article on the best curly hair products helps you. Do list out your favorites in the comment box below.
For adding new products refer these websites:
totalbeauty.com
sephora.com
realsimple.com
Recommended Articles

The following two tabs change content below.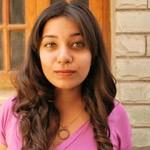 Latest posts by Meenal Rajapet (see all)