7 Best Hair Removal Creams For Genital Areas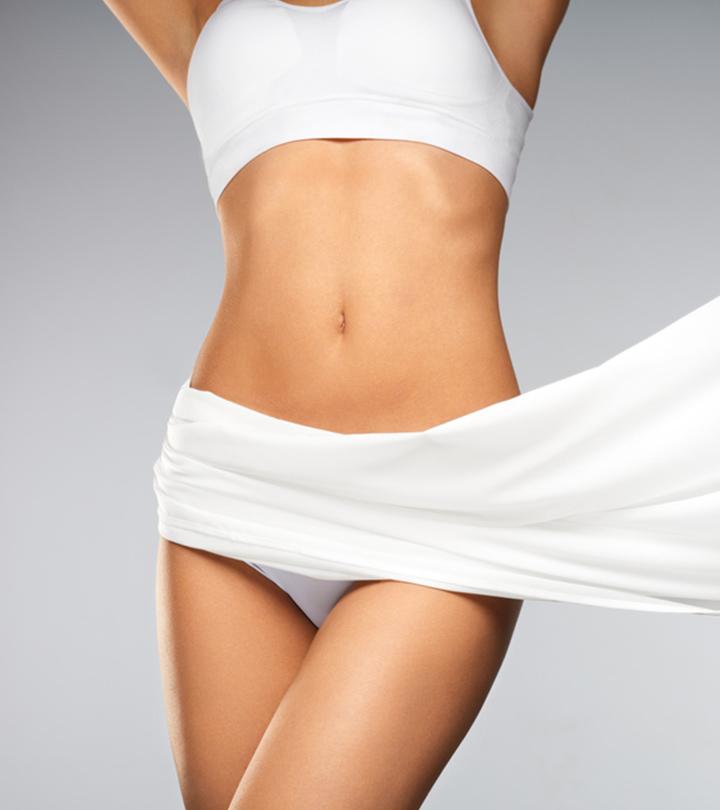 Are you in search of the best hair removal creams for genital areas? You have come to the right place! Pubic hair removal has become quite a trend, not only among women but men, too. For quite some time now, the Brazilian wax had been ruling the pubic hair grooming scene until hair removal creams became a fad. This is one of the easiest and painless ways of removing unwanted hair down there, and you can do it all by yourself in the comfort of your home.
But considering how sensitive the skin in the nether region is, it is essential that you pick a depilatory cream that is safe and gentle. But with a myriad of options to choose from, it could be quite challenging to find the right one. To make your selection process easy, we scoured the Internet to find the 7 best hair removal creams for genital areas. But before you scroll down to the list, let us learn a little bit more about hair removal creams and the how-to of it.
1. How Does Hair Removal Cream Work?
Hair is mostly made of a protein called keratin, which gives the hair structure and strength. Hair removal creams or depilatories contain certain potent ingredients that help break down the structure of keratin, which further weakens the hair. Once the hair gets dissolved with the help of the formula, it can then be wiped off with a spatula or a damp cloth. The hair in your nether region is a little thick, while the skin seems to be extremely sensitive. Therefore, hair removal creams are specially made with ingredients that are powerful enough to remove hair but gentle enough not to irritate your skin.
However, every time you use a depilatory cream of a specific brand for the first time, you must do a patch test first. After a few hours or a day of application, if you notice redness, itching, or any other side effects, you need to refrain from using that product.
2. How To Remove Pubic Hair With Hair Removal Cream?
Follow these steps to use hair removal cream the right way.
First things first, do a patch test on your arm to see if you're allergic to the cream. Leave it on for 5-10 minutes and then wipe it off with a damp towel. After a couple of hours or maybe a day, if you don't notice any side effects, you can use it to remove pubic hair.
Make sure the skin is dry before applying the cream.
Trim the hair down there if you want. This will ensure a shorter hair removal time.
Apply the cream evenly on the pubic region and make sure to use it only on the outer areas of the skin.
Leave the cream on for 5 to 10 minutes or for a period recommended in the instructions of the product.
Wipe off the cream with a damp cloth or use a spatula (if provided).
Wash the genital area in warm water with an antibacterial liquid solution. This ensures that there is no residue of the cream on the skin.
Pat dry the area and apply a light moisturizer to soothe the skin.
7 Best Hair Removal Creams For Sensitive Skin
What's not to love about this hair removal cream that is suitable for sensitive skin and doesn't burn a hole in your pocket? First off, this award-winning product works effectively to remove hair in the bikini line without causing any discomfort. It features ingredients like aloe vera and vitamin E that help moisturize and soothe the skin. With this formula, you don't have to worry about unpleasant odor, as it releases a wonderful combination of vanilla and passion fruit fragrance when applied. It is also suitable for legs, arms, and underarms.
Pros
Effectively remove stubborn hai
Dermatologist-tested
Keeps the skin hydrated
Vanilla and passion fruit-scented formula
Easy-to-use pump-style bottle
Affordable
Cons
May not work well to remove thicker and coarser hair
Similar Products
Hydrate your skin while also removing unwanted hair in your bikini line with Neomen Hair Removal Cream. Enriched with aloe vera, vitamin E, and baby oil, this hair removal cream is a gentle formula that leaves your skin moisturized. This is a dermatologist-tested cream that effectively removes hair – all it takes is just 5 minutes. The cream comes enclosed in a small and portable tube, which makes it easy to use.
Pros
Formulated with moisturizing and skin-soothing ingredients
Dermatologist-tested, fast-action formula
Keeps the skin hydrated
Removes hair from the root
Lightweight and portable
100% money-back guarantee
Cons
May not be effective on dark thick hair
Similar Products
One of the best hair removal creams for the bikini area, Nair Hair Remover Bikini Cream, is a sensitive formula that helps you remove hair gently and quickly to lend you long-lasting results. Infused with green tea extract, this cream makes the skin soft and smooth while also soothing irritated skin. If you're looking for a cream that gives you quick results in a budget-friendly price, this one is your go-to.
Pros
Enriched with green tea extract
Lends smooth skin
Removes hair thoroughly
Affordable
Suitable for delicate areas
Cons
May not be suitable for very sensitive skin
Similar Products
Is shaving leading ingrown hair down there? If yes, then what you need is a hair removal cream that removes your hair and leaves your skin feeling smooth. This Skin So Soft body hair removal cream is best suited for sensitive skin, thanks to soothing ingredients such as aloe vera and meadowfoam oil. This gentle formula quickly removes stubborn unwanted hair while also offering moisturizing benefits.
Pros
Easy to remove hair
Makes your skin smooth
Enriched with moisturizing ingredients
Fragrance-free
Suitable for sensitive skin
Cons
Might have a strong chemical smell
Similar Products
Rejopes Hair Removal Cream is an effective and gentle depilatory cream that gives lasting hair-free skin for all skin types. It dissolves hair on the surface and removes hair closer to the root for long-lasting smoothness. It is formulated with skin-friendly ingredients such as vitamin E, baby oil, and mint that remove hair painlessly and make your skin smooth and soft. It is a unisex hair removal cream that can be used on bikini lines, arms, underarms, legs, back, and chest.
Pros
Painless experience
Long-lasting hair-free skin
Unisex
Suitable for all skin types
Cons
Strong and unpleasant scent
From the makers of some of the best hair removal products comes this hair removing lotion that is a perfect alternative to shaving. Effortless and pain-free, this depilatory lotion effectively removes unwanted hair in less than 10 minutes. Apply the lotion in the targeted area and leave it on for 5 to 8 minutes, and you will notice how the formula dissolves the hair on the surface to give your skin a clean appearance. Rich in cocoa butter, vitamins C and E, cucumber, and aloe vera extract, this formula moisturizes, soothes, and softens the skin.
Pros
Features moisturizing properties
Botanical and vitamin-rich formula
Helps improve skin health
Offers a calming effect
Suitable for arms, legs and bikini area
Cons
May emit a strong unpleasant odor
As the product states, all it takes is 4 minutes to give you hair-free, clean, and smooth skin. Formulated with extracts of natural ingredients such as melon, aloe vera, avocado oil, and honey, it helps soothe the skin while also removing hair (even the shortest hair). Additionally, it features an Odor Elimination Technology that ensures your every hair removal experience is pleasant, unlike few other creams that give a foul odor.
Pros
Painless hair removal experience
Soothes skin
Removes hair from below the skin's surface
Gives faster results
Keeps skin hair-free for several days
Suitable for all skin types
Budget-friendly
Cons
May not work well on very thick hair
[ Also Try – Ayur Herbals Cold Wax ]
The whole process of removing bikini line hair could be quite complicated. While waxing and shaving are other methods of removing hair, not everyone is comfortable with them. So for those who don't like the idea of baring all in front of a complete stranger or want to avoid razor bumps and ingrown hair in your sensitive area, hair removal creams are the best bet. This was our list of the 7 best hair removal creams for genital areas that are safe and effective. So how do you prefer to remove unwanted hair? Which is your preferred hair removal cream? Do let us know in the comments below!
Recommended Articles:
The following two tabs change content below.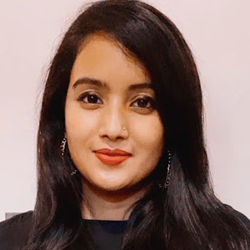 Kirtana developed a deep passion for writing ever since she was a little girl after reading the brilliant works of Enid Blyton and Roald Dahl. She completed her Master's in Mass Communication and Journalism from St. Joseph's College, Bengaluru and has chosen a career that is driven by creativity. A fashion enthusiast who believes in communicating effectively with a personal touch, she writes about beauty, skin care, fashion, and just about anything else.