The 7 Best Hair Removal Creams For Genital Areas – 2023
Hair removal creams that work without irritating the sensitive skin down there.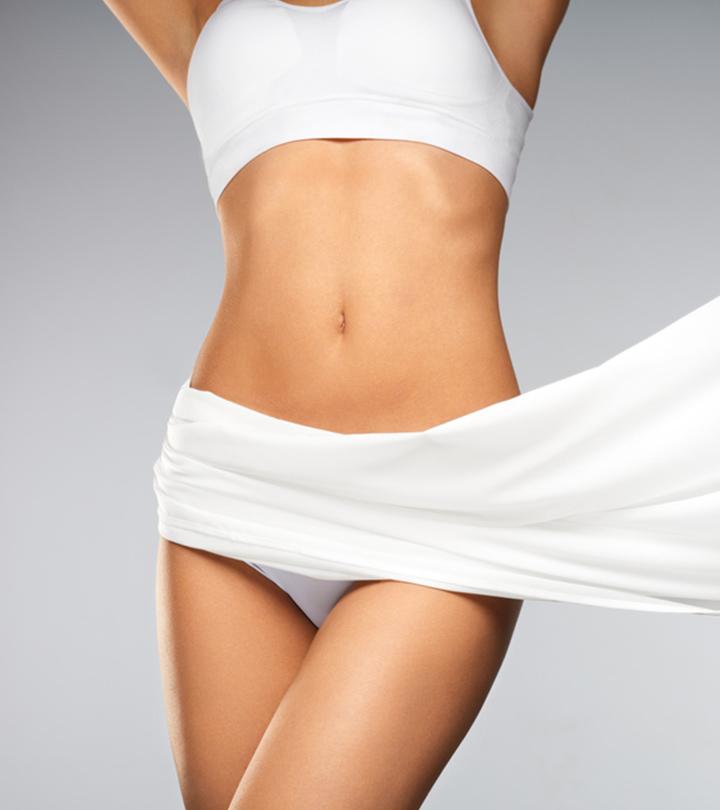 If you hate shaving and are searching for the best hair removal creams for private parts, your search ends here. Getting rid of pubic hair and keeping them well-groomed has become a trend these days. Though Brazilian wax has been a popular procedure to groom your pubes, nowadays, there are multiple safe hair removal cream for genital area. And the best part about these creams is that they are super affordable, offer long-lasting results, and are available over the counter. In addition, removing hair using these hair removal creams for private parts is painless and easy. What's more? You can save a trip to the salon. Genital hair removal creams have gentle formulas so that there is no risk of burning or irritation on your private parts.
There are quite a few options available for you to choose from. To help you make the right choice, we have reviewed the 7 best hair removal cream for private parts for females that are worth a try. So, keep scrolling to say goodbye to unwanted hair painlessly and economically!
Top Picks
How Does Hair Removal Cream Work?
Hair is mostly made of a protein called keratin, which gives the hair structure and strength. Hair removal creams or depilatories contain certain potent ingredients that help break down the structure of keratin, which further weakens the hair. Once the hair gets dissolved with the help of the formula, it can then be wiped off with a spatula or a damp cloth. The hair in your nether region is a little thick, while the skin seems to be extremely sensitive. Therefore, genital hair removal creams are specially made with ingredients that are powerful enough to remove hair but gentle enough not to irritate your skin. "Hair removal creams are the go-to for my on-camera clients when they anticipate close ups of the bikini area. This way, they don't have to worry about visible stubble under the skin or tell-tale signs of shaving irritation," says Hillary Clark, a Medical Esthetician.
However, every time you use a depilatory cream for pubic hair of a specific brand for the first time, you must do a patch test first. After a few hours or a day of application, if you notice redness, itching, or any other side effects, you need to refrain from using that product.
How To Remove Pubic Hair With Hair Removal Cream?
Follow these steps to use intimate hair removal cream the right way.
First things first, do a patch test on your arm to see if you're allergic to the cream. Leave it on for 5-10 minutes and then wipe it off with a damp towel. After a couple of hours or maybe a day, if you don't notice any side effects, you can use it to remove pubic hair.
Make sure the skin is dry and exfoliated before applying the cream.
Trim the hair down there if you want. This will ensure a shorter hair removal time.
Apply the hair removal cream for genital area evenly on the pubic region and make sure to use it only on the outer areas of the skin.
Leave the cream on for 5 to 10 minutes or for a period recommended in the instructions of the product.
Wipe off the cream with a damp cloth or use a spatula (if provided).
Wash the genital area in warm water with an antibacterial liquid solution. This ensures that there is no residue of the cream on the skin.
Pat dry the area and apply a light moisturizer to soothe the skin.
To help you pick the perfect product for the sensitive part, we have curated a list of the best pubic hair removal creams to try in 2023. Check them out!
The 7 Best Hair Removal Creams For Genital Areas 2023
Pros
Effectively remove stubborn hair
Dermatologist-tested
Keeps the skin hydrated
Vanilla and passion fruit-scented formula
Easy-to-use pump-style bottle
Affordable
Cons
May not work well to remove thicker and coarser hair
Pros
Formulated with moisturizing and skin-soothing ingredients
Dermatologist-tested, fast-action formula
Keeps the skin hydrated
Removes hair from the root
Lightweight and portable
100% money-back guarantee
Cons
May not be effective on dark thick hair
Price at the time of publication: $15.99
Pros
Enriched with green tea extract
Lends smooth skin
Removes hair thoroughly
Affordable
Suitable for delicate areas
Cons
May not be suitable for very sensitive skin
Price at the time of publication: $8.06
Is shaving leading ingrown hair down there? If yes, then what you need is a hair removal cream that removes your hair and leaves your skin feeling smooth. This Skin So Soft cream is the best intimate hair removal cream suited for sensitive skin, thanks to soothing ingredients such as aloe vera and meadowfoam oil. This gentle formula quickly removes stubborn unwanted hair while also offering moisturizing benefits. For more information about this hair removal cream for vagina, check out this YouTube video.
Pros
Easy to remove hair
Makes your skin smooth
Enriched with moisturizing ingredients
Fragrance-free
Suitable for sensitive skin
Cons
Might have a strong chemical smell
Price at the time of publication: $40
Pros
Painless experience
Long-lasting hair-free skin
Unisex
Suitable for all skin types
Cons
Strong and unpleasant scent
Price at the time of publication: $14.99
Pros
Paraben-free
Painless
Vegan
Cruelty-free
Gently scented
Suitable for sensitive skin
Affordable
Cons
None

Price at the time of publication: $19.99
Pros
Painless hair removal experience
Soothes skin
Removes hair from below the skin's surface
Gives faster results
Keeps skin hair-free for several days
Suitable for all skin types
Budget-friendly
Cons
May not work well on very thick hair
Price at the time of publication: $5.79
You can find many kinds of grooming hair removal creams for female private parts. It is important to choose the ones that come with user-friendly, safe, and non-messy formulations. Take a peek at this guide we have compiled keeping your needs in mind.
Things To Know Before Buying A Hair Removal Cream For Genital Areas
Skin Type
Products formulated for sensitive skin typically contain soothing components like aloe vera, butter, and oils, whereas those formulated for normal skin sometimes have compounds like essential oils and strong scents.
If you have sensitive skin, you'll find that creams with butters and oils, such as shea butter and almond oil, or with soothing agents are a much better choice. But, if your skin is really "tough," you should choose a product that will remove your hair in the least amount of time possible, as this reduces the likelihood that you will have any skin irritation or need to apply a second layer. It is recommended that you look for labels on these formulations that indicate the cream's strength and other properties so that you can easily choose which option to go with.
Ingredients
Creams intended for use on sensitive areas of the body, such as the face and the bikini line, are often milder and contain oils and other compounds that can help reduce discomfort. Creams formulated for coarser hair, on the other hand, have a higher concentration of active ingredients that make them more effective. However, they are likely to be too potent for use on sensitive skin or an area where hair growth is sparse.
Shelf Life
Most pubic hair removal creams include potentially toxic ingredients and preservatives to extend their shelf life. That is also the reason natural creams expire more quickly. If you are planning to use one regularly, you can opt for those with lesser shelf life.
Packaging
Hair removal creams are available in both tubes and bottles. Tube packaging is easier to use, non-messy, and reduces contamination through your fingers.
Scent
It is a no-brainer that most depilatory creams for pubic area have a strong unpleasant odor because of the chemicals they contain. However, if strong odors are something you absolutely can't deal with, opt for a cream that has added fragrance. Those with sensitive skin should stick to the basic ones as perfumes tend to irritate the skin.
Why Trust StyleCraze?
The author, Shiboli Chakraborti, is a certified skin care coach. When it comes to grooming, she believes in investing in the best tools and appliances as well. She has gone through in-depth reviews and customers' feedback to bring you a specially curated list of the best hair removal cream for genital areas. These not only help remove your body hair in your intimate parts painlessly but also give you that added ease and convenience anytime you find yourself missing your silky smooth skin!
Frequently Asked Questions
How often should you use hair removal creams?
It is ideal to use hair removal creams after every 2 weeks. But, if you have faster hair growth, you can use it after a week as well. It is most recommended to perform a patch test 24 hours before using any new cream.
Can I use Nair in my private area?
Yes. Nair is safe to get rid of the hairs in your bikini area, but do not use it directly on your genitals. Always trim the hairs before applying the cream and avoid using it if there are cuts and abrasions.
Can you use depilatory creams while pregnant?
Yes. Depilatory creams are safe to be used by pregnant women. These formulas work on the keratin and separate the hair from your skin. They do not seep in and mix with blood. But, if you have sensitive skin, consult your physician prior to usage.