8 Best PURA D'OR Shampoos Of 2022 That Make Hair Stronger And Thicker
They have a new range, we see no reason not to try them!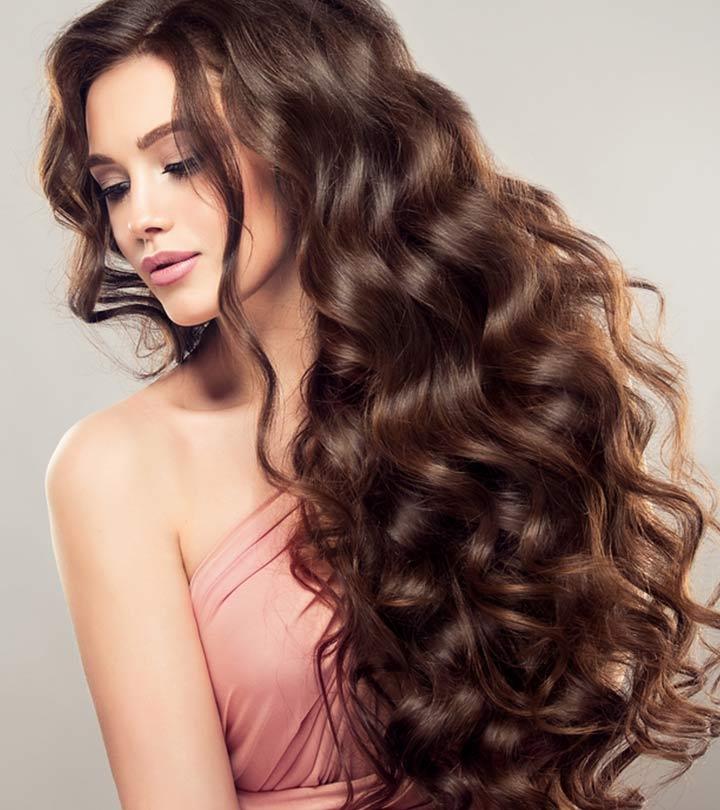 Not finding the right shampoo brand and experimenting with different brands can be disastrous for your hair. So stop your experimenting and switch to PURA D'OR range of shampoos and hair care products that will nourish your hair and prevent further damage.
Top 8 Best PURA D'OR Shampoos Of 2022
Get this clinically tested and proven shampoo that lends you strong and thick hair while also improving scalp health with each wash. It will help reduce hair loss, damage, and breakage; instead, this shampoo promotes volume and strength. It is enriched with 17 herbs, extracts, and nutrients, such as red Korean seaweed, biotin, pumpkin seed, nettle, black cumin seed oil, argan oil, and amla oil. This fortifying formula decreases hair thinning within 8 weeks of daily use and hydrates the scalp, leaving you with manageable hair. If you want a detailed review of the product, make sure to take a look at this video.
Pros
Vegan
Rich lather
Cruelty-free
Nice citrusy smell
Free of sulfates and parabens
Cons
May not be suitable for extremely oily hair
Reduce hair thinning with this clinically tested shampoo that contains aloe vera extract as its main ingredient that lends you shinier, healthier, and smoother tresses. Apart from aloe vera, this anti-hair thinning shampoo also contains several active natural ingredients that help minimize breakage, strengthen strands, and treat hair thinning. It is formulated with a blend of essential oils and extracts like argan oil, amla oil, biotin, black cumin seed, green, and many other ingredients that treat damaged and color-treated hair, while the combination of 15 active DHT blockers like He Shou Wu and nettle extracts gives you thick and healthy hair. Moreover, this shampoo is suitable for all hair types, and you will notice the results within 8 weeks.
Pros
Vegan
Gluten-free
Hypoallergenic
Not tested on animals
Free of sulfate, paraben, and gluten
Cons
Try this PURA D'OR M.D. Maximum Defense Anti-Hair Thinning Shampoo infused with 0.5% coal tar extract that adds body and volume to your tresses. You can have thicker-looking hair with this organic shampoo created with a blend of 19 key active ingredients that ensure hair loss prevention and treat breakage while reviving damaged and distressed hair. You will have a healthy scalp and fresh-looking hair, thanks to the herbal extracts infused in the product that keep your hair hydrated and moisturized. This vegan shampoo is free of gluten, SLS, and paraben.
Pros
Color-safe
Cruelty-free
Hypoallergenic
Reduces frizz
No harmful chemicals
Suitable for all hair types
Cons
Are you experiencing hair thinning due to breakage? If yes, then this shampoo is the perfect choice for you to revive your damaged, distressed, and thinning hair. This hypoallergenic shampoo is a blend of 18 key active ingredients with aloe vera being the premium ingredient infused in the product. You can achieve thicker-looking tresses with this hair product that is formulated with natural ingredients like argan oil, He Shou Wu, biotin, niacin, and red Korean seaweed and without any harmful chemicals. Developed with advanced PuraPlex™ technology, this shampoo helps fortify your tresses and provide nourishment and hydration to give you voluminous and strong strands.
Pros
Organic
Gluten-free
Long-lasting
No paraben and SLS
Safe for color-treated hair
Cons
Slightly expensive
May make your hair slightly greasy
Tired of itchy scalp? This shampoo will surely give you immense relief from dry scalp and itchiness because of the zinc pyrithione present in this product that helps remove bacteria. This ingredient cleanses your scalp and makes your hair dandruff-free, reducing any mild scalp irritation. This organic formula also adds volume to your hair, giving it a shiny and fuller appearance. Featuring 17 key active ingredients, this hair product restores strength and stimulates inactive follicles, leaving you with thicker tresses and a healthier scalp. Use this shampoo on wet hair twice a week for better results, and massage it into your scalp for 2 minutes before rinsing.
Pros
Hypoallergenic
Lends frizz-free hair
Not tested on animals
Pleasant lemongrass scent
Free of paraben, sulfate, and silicone
Cons
Detox your hair from excess oil build-up and dirt with this shampoo that is infused with apple cider vinegar along with a blend of 15 DHT blockers like biotin and castor oil. This shampoo helps detox and clean your hair and scalp, removing excess oil that makes your tresses greasy and dirty. This creamy and thick formula protects your hair from heat styling, damage from overuse of other products, hair follicle blockage, or environmental toxins. You will achieve smooth, full, soft, and lustrous hair with this apple cider vinegar shampoo filled with vitamins and nutrients that repair your damaged strands.
Pros
Non-toxic
Gluten-free
Smells great
Cruelty-free
No itchy scalp
Cons
May make your hair slightly sticky initially
Are you looking for the best shampoo for your stubborn curls? Then try this PURA D'OR Curl Therapy Shampoo that works wonders for curly, frizzy, or wavy hair. It will help you tame your curls and protect your hair against breakage and humidity. Also, this shampoo offers great conditioning and hydration while keeping your scalp healthy. The secret to its awesomeness is that this shampoo is created with several natural ingredients, such as chia seed extract that reduces frizz, aloe vera that moisturizes hair and minimizes itching, and geranium oil that provides nourishment to your hair. The result is shinier, smoother, and healthier tresses with a perfect texture. You can also check this YouTuber's detailed review to know more about the results after using this product.
Pros
Hypoallergenic
Earth-friendly
Dermatologist-tested
Free of sulfate and paraben
Detangles curls effortlessly
Cons
May be slightly difficult to rinse off the product in one wash
Looking for a shampoo that can repair your hair damage? Try this hair shampoo that protects and treats your tresses damaged due to coloring, chemical treatments, or heat styling tools. To restore hair's moisture and strength, this hypoallergenic shampoo includes natural organic ingredients like cacay oil, lavender oil, aloe vera, Abyssinian seed oil, coconut oil, and sea buckthorn. This formula will transform your dry, frizzy, distressed, and over-processed hair into lustrous, soft, hydrated, and healthy locks.
Pros
Vegan
Cruelty-free
Value for money
For everyday use
No harsh chemicals
Cons
The application process of PURA D'OR shampoos are much like regular shampoos. The following steps will guide you through the process of using it.
How To Use PURA D'OR Shampoo
Step 1: Pump a sufficient amount of shampoo on your palm, as per your hair length.
Step 2: Lather and massage hair from roots to the tips to spread the product evenly on your wet hair.
Step 3: For maximum benefit, leave the shampoo for 1-2 minutes.
Step 4: Rinse your hair thoroughly.
Why Trust StyleCraze?
Kirtana Divakar is a haircare enthusiast who loves trying to find the best products that her readers can incorporate into their daily lives. She has gone through the product formulations on PURA D'OR's website to come up with a list of their best shampoos. They are vegan, cruelty-free, and contain natural ingredients that nourish your hair and keep it strong.
Frequently Asked Questions
Does PURA D'OR shampoo really work?
Yes, PURA D'OR shampoo really works, especially for thinner and damaged hair types. It hydrates, moisturizes, nourishes, and aids in hair growth.
Is PURA D'OR shampoo safe to use during pregnancy?
Yes, PURA D'OR shampoo is safe to use during pregnancy as it is created with natural and organic ingredients.
How often should I use PURA D'OR shampoo?
PURA D'OR shampoo should be used twice or thrice a week.
Are there any side effects of PURA D'OR shampoo?
PURA D'OR shampoo does not have any major side effects as it contains no harmful chemicals and is hypoallergenic.
Is PURA D'OR shampoo sulfate-free?
Yes, most PURA D'OR shampoos are sulfate-free. Go through the ingredient list before purchase.
How long does it take for Pura D'OR to work?
Pura D'OR shampoo takes 30 days to show positive results in your hair. You will start noticing shiny, strong tresses after one month of use.
Recommended Articles