10 Best Purple Hair Colors Available In India
Do you want to look super-stylish amongst your peers with sporting your hair with a purple look? Wondering what kind of products you should be using? We are flushed with so many beauty products, that most of the time we end up getting confused with what to use and what not to.
But this post talks of the top ten products you can use to give your hair that radiant purple glow! And guess what? They would fit within your budget too! Delay no more and get ahead with your read! And become the next sensation amongst your besties!
Purple Hair Colors – Top 10:
1.  L'Oreal Paris Hair Color Cream Gloss:
Loreal is one of the most trusted hair color brands and product manufacturers across the globe. This product is ammonia free, easy to apply and stays for a considerable length of time depending on the care taken post application. This pack for purple color comes with a conditioner, which gives a glossy finish to hair after each use and application.
[ Read: Streax Hair Colours Available In India ]
2. Sparks Long-Lasting Bright Hair Color:
The good thing about Sparks purple hair color is that it is ready to use and ready for application to your hair. This makes it hassle free. It gives an intense purple color and it stays for a long time and does not fade easily.

3. Garnier Nutrisse Nourishing Color Crème (42 Deep Burgundy Black Cherry):
Garnier is among the top rated hair color brands in the country. Garnier brings to you a product which provides detailed instructions on how to use, tips about hair color and how to make the color last longer and give you your money's worth.

4. Jerome Russell Punky Hair Color Creme, Purple:
Jermone seems to be one of the most used and popular hair color when it comes to purple shades. It is a vegetable based hair color which is semi-permanent and readily available on any online website and shopping store.

[ Read: Best Plum Hair Colours ]
5.  Schwarzkopf Essensity Permanent Hair Color 6-99 Dark Violet:
Schwarzkopf is a lesser known hair care product manufacturer in India, but their products are an absolute delight to use and can be trusted for their good hair color results. Use the product after thorough testing though if you are going to use it for the first time.

6. Bigen Semi Permanent Hair Color (Intensive Violet Red):
This hair color comes with oil based and conditioning formula and natural moisturizers such as honey and bee wax. It is ammonia-free and has no peroxide either, which means it is not loaded with chemicals. Easy to use and safe for any type of hair, this is a hair color brand worth a shot.

7. Ion Color Brilliance Brights Semi-Permanent Hair Color Purple:
This brand from Italy gives you a purple hair colour brand without ammonia and peroxide, and is ready for application and use. It is easy to apply and gives good results for your hair. If you are going to use it for the first time, please test it.

8. High Beams Intense Temporary Spray-On Hair Color – Headbangin Blue:
This is not a permanent hair color for application, but if you want a temporary color, this is your pick.

[ Read: Hair Colour Brands Available In India ]
9. Special Effects SFX Hair Color Hair Dye Pimpin Purple:
This is a semi-permanent hair color that is generally known to easily stay for 3 to 6 weeks just with normal hair care.

10. N'rage Brilliant Demi Permanente Hair Color, Purple Plum:
This is also a semi-permanent hair color that will last close to 6 weeks. Easy to apply and use, this vibrant color allows you to add some zest to your hair when you are in the mood!

If you are using any of the above purple hair color products for the first time, please make sure you test it before application. Test the hair color in the fold of your elbow for any skin irritation or rashes. If you see a rash developing within a few hours of application, you are better off not using the hair color.
Purple is no longer a color that will be laughed upon. If you are daring enough to sport this color, then go wild and bring home a carton!
*Subject to Availability
These are some of the best best purple hair colors available in the market. Which of the above products are you going to try out? Share with us in the comments section!
Recommended Articles:

The following two tabs change content below.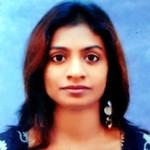 Latest posts by Maanasi Radhakrishnan (see all)