Best Purple Lipsticks – Our Top 10
When we want to look pretty, we pull out our pink lipsticks, red lipsticks, brown lipsticks and the other pretty shades like corals, peaches etc. What when we want the quirky and bold girl in us to step out? That is when we pull out purple lipsticks, green and blue ones too! Here I am listing out the best purple lipsticks. Pick your favourite shade. All of them are easily available online!
The Best Purple Lipstick Shades
1. Clinique Vitamin C Lip Smoothie in Blackberry Nirvana Source:
This is a perfect shade for all of you who want to experiment with purple lipstick. This is a purple shade that veers more towards brown and has the perfect hints of purple in it. Being a Clinique lippie, it stays for long, hydrates lips and doesn't bleed. The first swatch in the picture is Blackberry Nirvana.
2. MAC Matte Lipstick in Smoked Purple Source:
This purple is a true purple shade – no excuses. It's a dark purple lipstick which looks the exact shade on the lips too. It is intensely pigmented and goes opaque on the lips with just a couple of swipes. It doesn't bleed and stays for a minimum of 4 hours.


3. Maybelline Color Sensational Vivids in Brazen Berry Source:
One fabulous purple lipstick from our favourite brand Maybelline is Brazen Berry. This lipstick is an intense purple shade which looks better on cooler skin tones. It has decent levels of pigmentation and the staying power is great too. Use a lip balm underneath for hydrated and supple lips.


[ Read: Peach Colored Lipstick ]
4. Urban Decay Super Saturated High Gloss Lip Pencil in Apocalypse Source:
This particular color looks more like a berry stain. It is buildable and you can decide how much color intensity you want on your lips. It is well pigmented and being a product from Urban Decay, the quality is simply fabulous.
5. Revlon Super Lustrous Lipstick in Violet Frenzy Source:
We can definitely trust Revlon to come up with a very wearable shade of purple. Violet Frenzy is a purple shade that tends more towards pink, making it the perfect lip color for starters. It has got a sheen which is not over the top, and is just so right for a glam finish. It is pigmented well and the color is buildable. The lipstick doesn't dry lips either.
6. NYX Slim Lip Pencil – Purple Rain Source:
This is yet another very wearable shade of purple. Named Purple Rain, this lipstick will definitely bring a smile on cool skin toned girls. It might wash out warmer skin tones, so check before you buy! This cute little pencil will last long owing to its good pigmentation levels and it doesn't bleed and make a mess.
[ Read: Lipstick Colours for Brown Skin ]
7. Lancôme Rouge in Love Lipstick in Violette Coquette Source:
This beautiful lipstick has a color as beautiful as its name. Violette Coquette is a lipstick that suits warmer and cooler skin tones alike. It doesn't wash out dark skin tones as well. Its intense pigmentation makes sure that you don't end up with a sheer shade, but an opaque finish that will win you some appreciation. The micro shimmer is an added bonus.


8. Dior Rouge Dior Lip Colour in #786 Mysterious Mauve Source:
Mysterious Mauve by Dior is best suited for the evenings. It has a lot of sheen in it. Due to the intense sheen, it's pretty sheer. Hence, the color can be built up to the desired level. It stays for a lesser time again due to the sheerness. It doesn't bleed. It glides on the lips like butter.
9. MAC Lipstick in Rebel Source:
Buy MAC Lipstick in Rebel Source For ₹ 3,158.00 @ www.amazon.in/mac-lipstick-in-rebel-source
This one is a lipstick shade fit for the vampires – dark, bold and so full of color. It's a dark purple veering towards pink and of course, it is super pigmented. And that's why, it stays for long. It is richly pigmented and keeps the lips hydrated.
[ Read: Best Lip Gloss in India ]
10. Illamasqua in Generation Q:
Ending the list with a no nonsense purple lipstick, here is a super purple with silver based sheen that is richly pigmented. It stays for long and gives you a grape like purple finish. A must buy if you are love the colour purple.
*Subject to Availability
I had so much fun making this list girl, which one is your favourite? Do you have any other suggestions for the perfect purple lips? Let us know! Stay gorgeous!
The following two tabs change content below.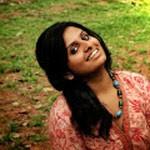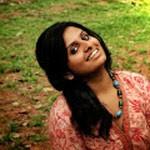 Namita
Hello there :) *waves* Namita here - 19, from Bangalore. Aquarian. Engineer in making. Standard Indian Height. Loves to pose and pout :3 I blog about everything :D You can find product reviews, book reviews, DIYs, home remedies, recipes, fashion related articles, Outfits of the Days, rants and lots more! Oh, I am a creative writer too :)