12 Best Quiet Blenders (2021) – Reviews And Buyer's Guide The sound of a noisy blender early in the morning (or at any time, really) is never soothing. Fortunately, a quiet blender can help you prepare mouthwatering recipes whenever you wish – without using earplugs.  Though there are various brands that advertise quiet blenders, there are certain aspects you need to check out when picking a blender that is silent enough for your household.
Some quiet blenders have jars that have a special pattern or double walls to muffle the sound, while others have enclosures that obstruct the noise from the jar and blades. Aesthetically, they look unique, so choose the design you like.
Here we have reviewed the best blenders on the basis of their performance, pace, and noise. Check them out!
12 Best Quiet Blenders – Reviews
The Hamilton Beach Professional Quiet Shield Blender works at a strong 1500 watts, spilling out 2.0 peak horsepower. This pushes the blades to spin 105 miles per hour. The motor is also structured to improve airflow, which helps in bringing down the noise. It has an in-built cooling structure to prevent overheating by excess usage.
This quiet blender has 4 pre-programmed settings for smoothies, purees, crushing ice, and cleaning. They are easy to use, and the 'clean' setting helps the jar clean itself. Additionally, it has a variable speed dial and a pulse setting that offer you complete control of the blending process.
The Quiet Shield Blender comprises of stainless steel blades, a 32 ounce jar, a detachable shield, a tamper, and rubber erected parts. The tamper present in the blender aids in blending thick mixtures. The jar is shatterproof, dishwasher-safe, and BPA-free.
This incredible blender is sold with a five-year limited warranty.
Features
Motor Power: 1500 watts/2 peak horsepower
Pitcher Material: BPA-free plastic
Noise Level: 81 dB
Pitcher Capacity: 32 oz.
Speed: 3000-18,000 RPM
Dishwasher-Safe: Yes
Special Features
Pre-programmed with 4 settings.
Professional-grade Blender.
Comes with a tamper for blending frozen fruits and ice.
Pros
Easy to use
Dishwasher-safe
Set timer option
Versatile
Variable speed
Removable shield
Durable
Shatterproof pitcher
Reasonably priced
5-year limited warranty
Cons
Vitamix 36021 Blending Station Advance Blender is a silent yet well-built workhorse made for the front of the house or behind the bar counter. This blender has a removable sound enclosure that enfolds the 3 hp motor at the time of blending, bringing down the blender's noise level completely. Therefore, it does not interrupt any conversations or cause discomfort.
In spite of its reduced sound, this blender runs on a whopping  3 HP motor. It not only gives good results but also lessens the blending time. It offers amazing versatility with its 93 speeds. It is designed with 34 optimized settings, which streamlines its operation and makes it easy to use. These settings help in consistent product functioning, eliminating human error out of the process for the best results.
The 48 oz. pitcher is manufactured with high-impact plastic for long-lasting use. It is also transparent for ingredient visibility. It has black graduated makes for taking measurements and a comfortable handle for an easy grip. Its durable blades reduce the blending time and lessen the replacement expenses. A 120V electrical wiring is a must for this blender's operation. This blender comes with a warranty of 3 years for components and 1 year for labor.
Features
Motor Power: 3 peak horsepower
Pitcher Material: High-impact plastic
Noise Level: 64 dB
Pitcher Capacity: 48 oz.
Speed Settings: Variable
Dishwasher-Safe: Not specified
Special Features
Unmatched processing
Long blade life
Advance container
Pros
Consistent results
Automatic cleaning
Versatile
Wide range of pre-set functions
Durable blades
Cons
Expensive
Difficult to clean the lid
Ninja Professional Countertop Blender passes the "home chef" test successfully. It is a well-built home blender that effortlessly blends smoothies, sauces, dips, salsas, and other semi-liquid recipes. It comes with a 64 oz. pitcher, so preparing smoothies for two or three individuals at one time isn't a big task. It also comes with two 16 ounce to-go cups with lids for blending chilled shakes. The Total Crushing Technology can crush ice cubes and frozen fruits without burning the motor. It consists of six Pro Extractor Blades and an 1100 watt motor.
The Nutrient Extraction Technology of this quiet blender it fascinating as it cracks the hard exterior shells and skin of nuts and dry fruits to extract the nutrients and blend them in the shake. The control panel of Ninja is simple with just six buttons. This product comes with a 1-year limited warranty.
Features
Motor Power: 1000 watts
Pitcher Material: BPA-free plastic
Noise Level: 64 dB
Pitcher Capacity: One 72 oz. and two 16 oz. pitchers
Speed Settings: 3
Dishwasher-Safe: Yes
Special Features
Extra-large capacity.
No need to pre-chop the ingredients.
Single-serve function.
Total Crushing Technology and Nutrient Extraction.
Six-blade assembly.
Pros
Sleek design
Reasonably priced
Comes with 2 to-go cups
Blends quickly and efficiently
Cons
Slightly noisy
Pitcher may spill, leak, or crack
Breville BBL620 Fresh & Furious Blender has a remarkable design. Its big pitcher and small footprint motor base make it apt for many households. It comes with nine controls that make it a versatile product.
The Breville Fresh And Furious Blender is designed with an 1100 watt torque motor and a unique blade pattern for quiet and efficient function. The blade operation in the contoured bowl whips from the bottom, grabbing the ingredients of the bowl down from the top. This delivers the smoothest end product as there are no lumps found after the blending is complete.
The sharp, serrated blades are made of premium-grade surgical stainless steel which makes them durable. This blender is super efficient as it can serve you a cup of smoothie in less than a minute. This unit comes with a 1.5 liter BPA-free pitcher that is long-lasting and lightweight. The seal cover makes sure the lid is placed securely in place when the blender is running.
This Breville blender can blend, cut, and extract up to six cups of fruits in one go. It also takes up very little storage space. It is easy to operate and has around nine controls altogether. Three of them are backlit and automated for smoothies, green smoothies, and crushing ice. This blender also has different speed settings, an integrated timer, and an LCD screen. The blender will give you an alert signal if it is overloaded.
Other settings include the auto-clean function which makes it easier to clean below the blades. All you have to do is pour in two cups of warm water and turn it on for 60 seconds. If it is very dirty, add in two drops of detergent with the water. The wide mouth of the pitcher makes it easy to wash and is dishwasher-safe.
This quiet blender comes with a 3-year warranty.
Features
Motor Power: 1100 watts
Pitcher Material: BPA-free lightweight plastic
Noise Level: 79 dB
Pitcher Capacity: 50 oz.
Speed Settings: 5
Dishwasher-Safe: Yes
Special Features
Touch-button controls.
6 -cup capacity
8 claimed speed.
Good performance blender with a long cord
Space-saving design.
Pros
Can be used to process food
Durable
Nine controls with pre-programmed settings
Auto-clean function
Dishwasher-safe
Comes with a recipe book
Cons
Slippery base
Does not come with a tamper
Shakes a bit while blending
Hamilton Beach HBH850 Commercial Summit High-Performance Sensor Blender is an affordable quiet blender that you can bring home at a reasonable price. It has a Quiet Shield sound enclosure that reduces blender noise.
This strong blender cracks ice cubes into tiny fragments without too much fuss. Its Wave-Action system continuously forces the mixture toward the blades. However, sometimes you may have to pause and push the contents toward the blades. Its smart technology lets you walk away from the blender while it is running.
This blender also has dual-motor powered fans for cooling purposes. The 3 HP engine has a drive that is completely metal-based and perfect for a busy outlet. To get the optimum output, it comes with a single-touch Auto-Blend Function that changes the power and speed depending on the ingredients. The cavitation sensor alerts if extra fluid is required. Finally, it also has a USB port to access future software updates easily.
This appliance comes with a 5-year warranty.
Features
Motor Power: 3 hp
Pitcher Material: Polycarbonate
Noise Level: 70 dB
Pitcher Capacity: 64 oz.
Speed Settings: 2
Dishwasher-Safe: Not specified
Special Features
Patented wave action system
USB port
Pre-programmed settings.
Long-lasting metal drive, clutch, and jar pad sensor.
High volume blending.
Pros
Auto blend function
Illuminated, capacitive, and touch interface display
Easy to use
Versatile
BPA-free
Cons
Slightly large and heavy base
Expensive
Blendtec Professional 800 Blender is definitely a beast in the quiet blenders category. The patented Blendtec structure is comprised of an insulated enclosure around the pitcher. It also comes with a USB port to function according to your own blending recipes.
This powerful blender runs on an 1800 watt motor with 3.8 hp. Also, it is equipped with advanced airflow technology and soundproofing.
It features a pulse button, 11 speed options, and 6 menu options such as milkshakes, batters, whole fruit, blended drinks, pulses, frozen treats, and hot soups. Apart from this, you can also choose between manual and automatic modes by pressing the required button below the on/off button.
The illuminated touch screen displays information such as time and mode. Its patented WildSide+ jarhas a 36 ounce capacity and unique blunt blades that blend anything and everything you require.
You can use this advanced blender to make smoothies, margaritas, batters, sauces, and soups.
Features
Motor Power: 1800 watts
Pitcher Material: BPA-free plastic
Noise Level: 67 dB
Pitcher Capacity: 90 oz.
Speed Settings: 11
Dishwasher-Safe: Yes
Special Features
Sealed sound enclosure.
11 speeds touch slider along with a pulse function.
6 pre-programmed blend settings.
Pros
One-touch sensor screen
Easy to clean
Distinct airflow muffler and twin fans for motor cooling
10-year warranty
Cons
Components are not removable
Bottom may rust
Slightly bulky
NutriBullet NBR-1201 12-Piece High-Speed Blender is an amazing food extractor. It comes with 12 accessories that help you make all the yummy foods that you desire. The patented blade design of this blender is combined with a cyclonic function. Therefore, it offers superior blending.
The Nutribullet has the capacity to pulverize all sorts of fruits and vegetables. It also has the ability to cut through seeds with its 600 watt high-torque motor. Though it is considered small, it gives advanced blenders a run for their money with its smoothest smoothies.
The plastic jar of this unit is lightweight and easy to use with its measurement markings. When you are in a hurry, you can drink straight from the jar and keep moving. You can also screw on its lid and refrigerate it if you have some excess juice.
The Nutribullet Superfood Nutrition Extractor Technology ensures that you get the most out of your blended preparation. Its jar is 13 inches long and can be used to prepare mouthwatering dressings, soups, ice-creams, desserts, dips, and sauces.
This blender also has a milling blade that helps your make nut butter, rice flour, and wheat flour.
The NutriBullet NBR-1201 12-Piece High-Speed Blender is priced cheaper than many other premium blenders and comes with a 1-year warranty.
Features
Motor Power: 600 watts
Pitcher Material: Plastic
Noise Level: 98 dB
Pitcher Capacity: 24 oz. and 18 oz.
Speed Settings: 12
Dishwasher-Safe: Yes
Special Features
Long-lasting plastic body.
Milling blades and extractor blades.
Cyclonic function.
Minimalist design.
Pros
Powerful blender
Blends food in less than a minute
Easy to use.
Large capacity
Easy to clean
Reasonably priced
Durable
Comes with to-go jars
Cons
Bottom portion may wear out and start leaking
Flimsy rubber gasket
Ingredients need to be cut into tiny pieces prior to blending
The Magic Bullet Blender has one quite attractive attribute – it is available in only one pattern and size. It comes with an 11-piece set that comprises of many lids and cup choices, a base, a single blade, and a recipe booklet that has many treats that can be whipped up in less than 10 seconds.
It is the perfect blender for single servings and is majorly used for grinding small quantities of food, vegetables, spices, and fruits. Nutribullet comes with two different jars with capacities of 18 ounces and 12 ounces. Its 250 watt low-power motor is great for blending thick smoothies but not for crushing ice cubes.
The Magic bullet is apt for individuals who don't have much requirement for a blender on a routine basis and don't want to shell out big bucks on a quiet blender. It is made of BPA-free components that are easy to clean and dishwasher-safe.
This product can be used for all types of cooking purposes. With its cross blade, you can chop onions and mince garlic without worrying about teary eyes and stinky hands. You can chop fresh herbs like a professional chef to make delicious meals. Frosty smoothies also take no time to make with this bullet blender.
This unit also carries a 1-year warranty. If your Magic Bullet Blender poses any problem at any point of time because of the manufacturer's fault, you can get free replacements and repairs within the first year of purchase.
Features
Motor Power: 250 watts
Pitcher Material: High-impact, BPA-freeplastic
Noise Level: 68 dB
Pitcher Capacity: 12 oz. and 18 oz.
Speed Settings: 12
Dishwasher-Safe: Yes
Special Features
Excellent choice for preparing baby food.
Perfect for smoothie preparations.
Pros
Compact
Microwave-safe mugs
Affordable
Blends dry ingredients easily
Easy to clean
Cons
Mugs are too small
No measurement lines
Not suitable for making hot sauces and soups
Instant Ace Nova Blender runs on advanced microprocessor technology and has 8 smart built-in one-touch functions for making smoothies, purées, ice cream, soy, rice, nut/oat milk, soups, and crushed ice. It also has 3 manual blending speeds and a pulse/clean option that helps in self-cleaning of the blender.
Four operations are meant for blending cold ingredients, and the rest of them are for hot ingredients. The cold blending functions are for preparing smoothies, ice creams, and frozen desserts. The highlight of the hot blending functions is that they raise the temperature of the ingredients prior to blending.
Instant Ace Nova Blender is sold with a big 60 ounce heavy-duty glass jar that has a heating element and 8 stainless steel blades. The digital display shows information such as the setting and the time left in the blending process. When running on a hot setting, it shows the temperature of the contents of the pitcher.
This blender comes with a tamper that helps in breaking down the food, a 5 oz. measuring cup, a cleaning brush, and a food-safe strainer bag. The strainer bag has a drawstring for straining soy, rice, oats, nuts, and seeds and to make smooth drinks. This product comes with a 1-year warranty.
If you have been waiting for an affordable quiet blender, Instant Ace Nova Blender is what you have been waiting for.
Features
Motor Power: 23,000 RPM
Pitcher Material: Heavy-duty glass
Pitcher Capacity: 60 oz.
Speed Settings: 3 manual blending speeds and 10 automatic speeds
Dishwasher-Safe: Yes
Special Features
Blends hot and cold ingredients. displayed.
Comes with a tamper, a measuring cup, and a brush.
Pros
Easy to use and clean
Food stays warm for 2 hours after hot blending
Displays real-time cooking temperatures
Affordable
Suitable for preparing dairy-alternative products
Good customer service
Cons
BLACK+DECKER Crush Master 10-Speed Blender, Black is a master at crushing and blending ingredients. It can crush, grind, mix, and blend any ingredient to prepare the yummiest beverages and foods. This amazing quiet blender has 10 speed settings and a pulse setting to customize the consistency of the drink.
Its 550 watt motor is well-built and has the capacity to blend ingredients in just a few seconds to save time and energy. The pitcher has a fantastic spout for pouring the blended shake into a cup easily without making a mess.
The 4-point blade is made of stainless steel and functions perfectly at all different levels of speed. It also comes with a measuring lid to measure the ingredients to blend.
This blender is perfect for crushing ice, preparing smoothies, dicing, and chopping. Whipping yogurt in this blender happens to be one of the best processes.
The plastic jar of this blender has a 48 oz. capacity.It has 8 keys to perform various operations. Its jar and blade are dishwasher-safe. This appliance is covered with a 2-year warranty.
Features
Motor Power: 450 watts
Pitcher Material: Plastic
Noise Level: 70 dB
Pitcher Capacity: 48 oz.
Speed Settings: 10
Dishwasher-Safe: Yes
Special Features
Spill-free pouring system with a hinged pour spout.
Pros
Versatile functions
Easy to pour
Easy to clean
Lightweight
Durable
Cons
Blades spin even if the container is not attached to the base
Pitcher leaks when a hot liquid is poured in it
COSORI Blender runs on a 1400W motor that goes 25,000 RPM. The blender comes with a 60 oz. BPA-free pitcher and a travel-friendly 20 oz. personal pitcher.
This heavy-duty appliance blends ice cubes, frozen fruits, veggies, pulses, nuts, and seeds. Its sharp blades make it easier to extract all the nutrients and vitamins and make a smooth mix.
You can adjust the speed of this blender with the control knob to get the texture you want for smoothies and purees.
The non-slip handle and base make this appliance user-friendly and reduce the noise level to make it a quiet blender.
This device comes with a recipe booklet that is specially drafted by chefs from COSORI. Cleaning it takes just 30-60 seconds with the self-cleaning mode. COSORI offers a 2-year warranty and 90-day money-back guarantee with this product.
Features
Motor Power: 1400 watts/25,000 RPM
Pitcher Material: BPA-free plastic
Pitcher Capacity: 64 oz. and 20 oz.
Speed Settings: Variable
Dishwasher-Safe: Yes
Special Features
Smoothly adjusts speed to make a vortex.User friendly design & non-slip handle and base.
Noise reduction pad.
Tamper and pulse control.
Pros
Razor-sharp blades
User-friendly design
Non-slip handle and base.
Portable
Affordable
Comes with a cookbook
Cons
Pitcher may not fit properly in the base
Oster BLSTMB-BBG-000 Blender is a powerful blender that works just as well premium model blenders in the market and in making the yummiest smoothies in a jiffy.
This appliance can also be used as a food processor as it has a well-built 1200 watt motor that pulps and crushes everything you put in it. It is equipped with smart pre-programmed functions that help in preparing salsa, milkshakes, and smoothies. The pulse blending button helps in precision control.
The Dual Direction Blade Mechanism is another feature that sets this blender apart from many others in this group. The ingredients in the pitcher flow down easily toward the blade, which enhances the blending process. The strong stainless steel blade is long-lasting and sturdy.
The Boroclass glass jar is absolutely dishwasher-safe and is quite easy to wash and clean. It also comes with BPA-free to-go jars, a chopping blade, and a stainless steel slicing disk.
The user-friendly interface of this quiet blender offers various speed settings, frozen item processing, and milkshakes, pulsing, and chopping functions. So, enjoy your blending with this complete food-processing appliance.
Features
Motor Power: 1200 watts/25,000 RPM
Pitcher Material: BPA-free plastic and glass
Pitcher Capacity: 6-cup Boroclass glass jar
Speed Settings: 7
Dishwasher-Safe: Yes
Special Features
Smart technology with 7 speeds and 3 pre-programmed settings.
Dual direction blade technology.
Extra blending capacity to chop and grind.
Additional wide 3.5" blade design.
Pulse feature.
Pros
Strong motor power
Works as a food processor
Versatile settings
Dual direction blade
10-year DURALAST™ all-metal drive limited warranty
Cons
High power requirement
Blades get worn out
Unit struggles while crushing ice.
Choosing a quiet blender can be a confusing task. To help you out, we have put together a guide for all the things you need to consider before making your purchase. Check it out below!
Key Features To Look For In A Quiet Blender – Buyer's Guide
Generally, people think that price and sound level are the only factors to consider in a quiet blender. However, there are few other determining factors that should not be missed while choosing the right quiet blender for your home. These are:
A blender can wake people up with its loud rumbling noise. So, the most important aspect to note is the noise level of the blender. Most manufacturers advertise the decibel level of their product, which you may compare.
Many manufacturers also incorporate insulation technology to block the sound from the motor. You may also look for this feature while comparing products.
Another technical feature that is important to check is the motor power. This is generally labeled in watt or horsepower units. The two things that you should think of when deciding on a motor power is how often you will use the blender and your budget. If the blender is not for heavy grinding purposes, you may choose one with a lower motor power. A high-power motor is not only costly but also consumes a lot of electricity.
The blades are a vital part of a blender. The size, number, and durability of the blade are essential factors to check out.
You do not want the blades to wear out or break when you are blending ice or hard ingredients. So, choose stainless steel blades that are durable and stay sharp for a long time. The higher the number of blades, the higher the speed of the appliance.
Choose a blender that offers the option to adjust the speed. Some blenders offer just two speeds, i.e., low and high, while others let you adjust it between 8 to 12 speeds.
If you are someone who loves interior decoration, then the style of the blender will be a very important deciding factor for you. The latest addition to your kitchen must be in a style that you like, whether it is sleek and minimalistic or modern and elaborate.
Certain blenders have an auto-blend function that comes in handy when you are multitasking in the kitchen. You need not press down on the button till the blending is completed. In fact, with the auto-blend function, the blender takes breaks at specific intervals to avoid overheating of the motor.
This is important for the people who use a dishwasher daily. The blades, pitcher, lids, and other components of the blender should be dishwasher-safe. Many companies give information about this in their features list. Also, look for blenders in which the parts can be detached, cleaned, and fixed easily.
Many blenders come with a wide variety of functions ranging from crushing frozen food items, and chopping nuts to grinding hard ingredients and blending hot fluids.
If you don't want to buy a chopper and a grinder separately, pick a brand that offers these functions together in a blender. If you need a blender for crushing tough ingredients that are hard and dry, choose a high-power blender.
The pitcher of the blender should be made of thick glass or plastic that does not get damaged easily.
Certain brands offer the provision of blending hot liquids in the blender. In such cases, the container must be durable and strong enough to withstand the temperature of hot fluids without cracking or breaking.
Some pitchers have measuring marks on the side to check the amount or volume of the ingredients/fluids. Choose this if you are particular about measurements in your recipes.
Also, make sure the container has an easy-pour spout to prevent spillage.
Warranty is a vital factor to consider while buying any appliance. The brand you choose must offer at least a1-year warranty. Blenders are generally costly and have a variety of functions to perform in the kitchen on a routine basis. Warranty is a safeguard for the customer for a minimum period of usage of the product.
Certain products offer extra features such as a tamper or twin spare valves. Also, there are blenders with smart technology functions and control functionalities. Some blenders feature a jar pad sensor that detects any faults in the assembly. There is also cavitation, which is beneficial in knowing the liquid shortage. Any additional features apart from the regular features are exciting to check out before buying a quiet blender.
Usually, people buy a blender and then find out that the noise produced by it is deafening. The invention of noise-canceling technologies in quiet blenders is a welcome change. A blender is operated in the kitchen to prepare various dishes on a routine basis. So, never choose a noisy blender. Look for all the vital factors before deciding on the blender to purchase for your home.
So, what are you waiting for? Grab one of the quiet blenders listed above and say goodbye to the noisy blender taking up space in your kitchen!
Frequently Asked Questions
Why are blenders noisy?
Any machine operating on an electric motor at a high speed is usually noisy. The bearings, gears, fan, and blades in blender normally produce more sound than the motor.
Is there anything such as a "quiet" blender?
Firstly, the most important thing to accept is that no blender is 100% silent. Every one of them will make some amount of noise. A blender is labeled 'quiet' if you can continue a conversation when it is functioning and its noise does not disturb someone in the next room. There are various quiet blenders available with noise-canceling enclosures and low-power motors available on the market.
How can you make a blender quiet?
There are certain tricks that you can use to muffle the noise of a blender:
Move the blender moved away from the wall. This is because when a sound hits a surface, it sounds noisier.
Place a silicone mat under the blender to absorb the sound waves from the motor.
Wrap a thick towel around the blender to block the noise produced by the appliance. Make sure the towel is not damp or wet as it may cause electrocution.
Recommended Articles
The following two tabs change content below.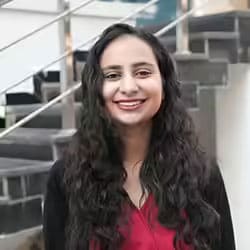 Arshiya Syeda is an editor at StyleCraze. Prior to that, she was a content writer and combined her writing and...
more