The 13 Best Highly-Reviewed Red Lip Glosses Of 2023
Achieve luscious red lips with a single swipe with these hydrating formulas.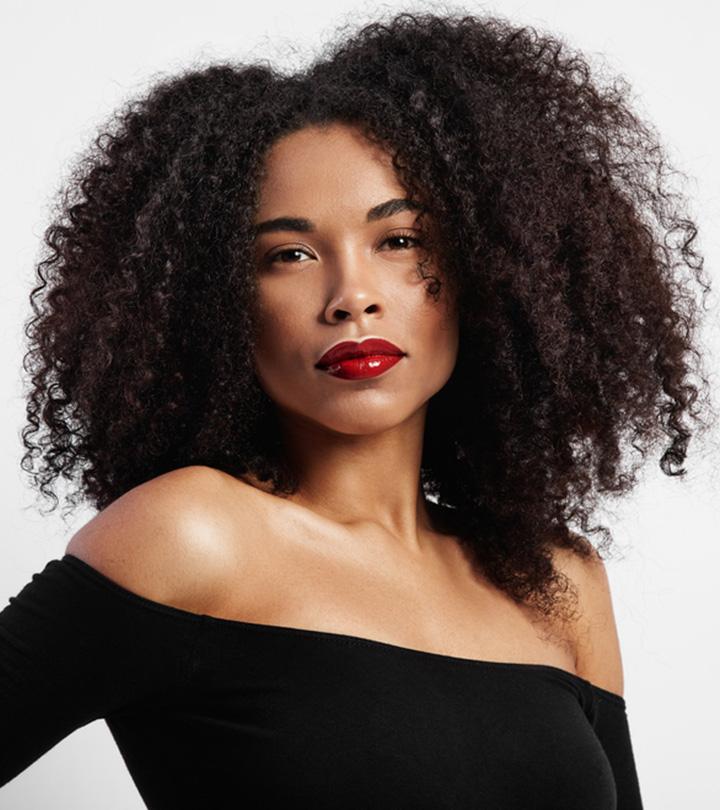 Every woman deserves to own the best red lip gloss in her life. No matter how swiftly trends keep shifting, red lip makeup never goes out of fashion. You can be as stylish or vintage you want with a simple change in shades. The forever favorite color that adds instant glamor to your look is a must in your handbag. You might not be a complete matte or gloss person, but the rules shift a little when it comes to red gloss. Who can resist the tinted gloss that makes all heads turn! The best part is that they are non-sticky and highly tinted, adding a lot of shine to your lips. Wearing this lip tint will not only make you look like a new-age Marilyn Munroe, but it will also keep your lips hydrated for hours. So, ready to bid farewell to flaky lips? The competitive brands and myriad of options might confuse you as to what works perfectly for your lips, so here are 15 top-rated red glosses among makeup enthusiasts to help you puff a perfect pout!
The 13 Best Red Lip Glosses You Need To Have In 2023
The NYX Professional Makeup Butter Gloss in Red Velvet is top of the line and your next best bet at getting that perfect pouty red lip. This cruelty-free product provides a sheer to medium coverage and is considered one of the best lip cosmetics for adding a touch of color. This beauty product is not overbearingly shiny but reflects the adequate amount of light to give you a healthy pout. It can be used perfectly for an 80's glam night or a casual brunch with the girls. Click here to check out a detailed personal review of this product.
Pros
Affordable
Cruelty-free
Ideal for most skin types
Velvety and buttery finish
Non-sticky
Buildable
Cons
May cause irritation to sensitive skin
Price at the time of publication: $4.66
This dual-ended red lip gloss is an affordable makeup essential! With a pigmented lip color at one end and an ultra shine top coat on the other, this lip gloss allows you to build your look based on your mood. Want a bold pigmented mouth? Use the lip color, build on it, and voila! Apply the lip color and top it with the clear gloss to get the ultimate glam vibes. To make things even better, this red lip gloss has a 16-hour stay that lasts you longer than your binge eating episodes- and that's saying something. To understand the nuances of the product in detail, you can check out this review.
Pros
Affordable
16-hour stay
Dual purpose
Highly pigmented
High shine
Cons
The pigment may irritate sensitive skin
Price at the time of publication: $8.47
Here's another red lip gloss from Revlon that has the potential of being your next favorite buy. This high-shine and hydrating lip gloss is non-sticky and ideal for all the readers with sensitive skin. This top-rated lip gloss leaves you with a dewy lip shine and buildable color that offers a healthy pout, making your lips appear even plumper. Containing moisturizing and antioxidant agents, this bold lip gloss offers hydration and makes all other lip balms an unnecessary addition to your backpack.
Pros
Affordable
Buildable
High shine
Non-sticky
Contains hydrating, moisturizing, and antioxidant agents
Ideal for day to day wear
Cons
Price at the time of publication: $2.74
This cheap lip gloss is very to the point and within all our budgets- which is why it is one of our favorite lip glosses. This red lip gloss leaves your lips with luscious color and irresistible shine. Using shea butter, this lip gloss keeps your pouty lips hydrated while making them so glam. The super shiny formula also contains vitamin E that keeps your lips super-duper soft with a non-sticky finish. You may find an underlying scent of vanilla- which might make you want to lick the gloss- but we wouldn't recommend that! Simply apply it and feel like the real diva that you are.
Pros
Affordable
Vanilla scented
High Shine
Pigmented
Contains shea butter and vitamin C
Cons
Although unlikely, the color may bleed
Price at the time of publication: $3.85
Say hello to the best goody of all time. If you are looking for the best lipstick alternative, this lip beauty product is an excellent option to add to your makeup routine. Like all Neutrogena products, this lip gloss is not a beauty product with added health benefits, but a health product with added cosmetic benefits. Ideal for day to day wear, this product will make your lip balms irrelevant. With SPF 20, this tinted lip smoother gloss helps in hydrating lips and at the same time, leaves them with a glossy finish. Providing instant relief, this is the soul mate for all our readers suffering from dry chapped lips. With its hydrogel formula, this red lip gloss not only hydrates your lips but also helps in the enhancement of lip color and locks in moisture for a longer period of time. Check out this YouTuber's review of this product.
Pros
Affordable
Ideal for day-to-day wear
SPF 20
Hydrating
Glossy finish
Long-lasting
Cons
Not ideal for a glam look
Price at the time of publication: $5.89
Here's a rescue product for all our sensitive skin readers who want to achieve bold lips but are just too scared of the side-effects. Well, we get you and here for you! This KIKO Milano 3D Hydra Lipgloss in Cherry Red is the answer to all your questions (okay, maybe not all- but you know!). With a hypoallergenic and non-comedogenic formula, this dermatologically tested product not only looks good on you but also makes your skin feel less cranky! To make things even better- this red lip gloss is non-sticky, long-lasting, highly pigmented, and just so pouty! With the sleekest bottle, this lip gloss makes the process of putting on makeup luxurious and also helps in lip care.
Pros
Sleek and sturdy packaging
Pigmented
High 3D shine
Dermatologically tested
Non-comedogenic
Cruelty-free
Cons
Price at the time of publication: $10.0
Here's another ideal day to day lip gloss that offers more shine than color. It is perfect for your minimal makeup look or everyday college look- you decide. It adds a layer of shine that is just so irresistible and leaves you with a healthy glow- who doesn't want some of that! Infused with mango butter, this gloss helps in promoting soft and healthy lips and enhances your lip beauty. Packed with Acai Berries (yes from the bowl!) – this gloss has antioxidant properties that improve the health of your lips while making them look so damn gloss. With a jelly-like finish, this lip gloss glides onto your lips and makes your lip gloss application easier while promising long-lasting results.
Pros
Affordable
Ideal for day to day use
Moisturizing
Contains antioxidant properties
Jelly-like texture for easy application
Cons
Price at the time of publication: $3.99
Here's a worthy competitor that promises health benefits more than cosmetic benefits, but without compromising on a rich color payoff. The oils, such as sunflower oil, and nutrients, such as beeswax, infused in the lip gloss leaves your lips with a soft, shiny, and naturally healthy pout. There is no way you can go wrong with this product. It provides the right amount of color and a high amount of shine. Made from 100% natural ingredients, this red lip gloss is parabens phthalates petrolatum free. It is super long-lasting and easy to apply, allowing you to throw it in the corner of your bag and re-apply only when you need an added 'oomph'.
Pros
Affordable
Healthy for lips
High shine
Easy to apply
Long-lasting
Paraben-free
Cons
Price at the time of publication: $6.99
Alright now, for those who aren't too big on the shimmer but love a subtle shine- we know you and got you covered. The Milani Amore Shine Liquid Lip Color in Passion is a unique product that attracts the attention of all lip gloss lovers and heavy pigment matte lovers. Unlike other lip glosses, this lip color does not have a heavy shimmer but instead has a shine that is well built into the formula that reflects light but does not add the extra jelly-like layer- getting rid of all the stickiness! It is easy to apply, buildable, and lasts you up to 8 hours. To make things better, it is cruelty-free and the ideal lip gloss for all skin tones!
Pros
Affordable
Highly pigmented
Non-sticky
Long-lasting
Ideal for almost all skin tones
Cons
Price at the time of publication: $7.99
If you are looking for a natural-looking sheer tint to complete your goddess glow this is the end of your search. This Jane Iredale product is the stuff of legends! It gives you a non-stop shine, with a hint of color and overall luscious-looking, glamorous lips. This lip gloss not only hydrates, and nourishes your lips; it also leaves you with the freshest youthful look! The luxurious formula feels like creamy butter on your lips and looks ultra-glossy without feeling tacky- and who doesn't like a bit of that. With lotus flower extract, this lip gloss perfectly manages to soothe your lips. With the lemon and tangerine peel, this lip gloss gives it a delicate subtle scent that is to die for.
Pros
Nourishing and hydrating
Soothing
Ultra glossy
Scented using lemon and tangerine peel
Sleek and luxurious packaging
Cons
Expensive
Not highly pigmented
Price at the time of publication: $25.65
A sleek little bottle to give you an orangy-red pout you've been dreaming of since you saw Zendeya walk down the MET Gala carpet in 2017. It is ultra-glam, ultra-shiny, and ultra-luxurious. This perfecting lip gloss gives you fuller and more voluptuous, statement lips. On your lips, it feels like cushions that are softly rubbing against each other. It is uniquely crafted with a Phyto-Endorphin Complex to brighten your lips healthily.
Pros
High shine
Cushiony feel
Improves lip texture
Sleek design
Cons
Expensive
Packaging needs careful handling
Price at the time of publication: $20.0
Have you heard of a lip tint that adds a layer of shine? Well, now you have. This Wet n Wild Mega Last Stained Glass Lip Gloss in Reflective Kisses is a tint that gives a long-lasting gloss to give you a naturally healthy glow. As the brand likes to say, this lip gloss is kiss-proof! Is not just long-lasting, but this red lip shade formula is also transfer-proof and stays intact for up to 8 hours with a mirror-like shine. To make things even better, this product is gluten-free, cruelty-free, and vegan.
Pros
Affordable
Ultra-shine
Gluten-free
Cruelty-free
Vegan
Long-lasting and transfer-proof
Ideal for day to day wear
Cons
Price at the time of publication: $4.98
If you are looking for a red lip gloss that looks good on you but also looks good in your purse, then this is the product for you. This cheeky little bottle is a must-have product for its looks alone! With a glossy finish that feels lightweight and comfortable on your lips, this gloss is ideal to change from your dull day look to a night-out look. This weightless formula never bleeds despite all the martinis you plan to swallow. The translucent pigments in this red lip gloss are ideal for all skin tones they allow for a natural tint and uber gloss! With an oversized doe-foot applicator, you can load up on the shine and transform into a diva (not like you weren't one before). The stay-put formula of this red lip makeup also ensures that your gloss does not budge from its place and ruin your makeup.
Pros
Cute, small packaging
High Sine
Translucent pigmentation
Cruelty-free
Vegan
Cons
Price at the time of publication: $14
Now that you have the list of the best red lip gloss of 2023, here's a buying guide to help you through your selection process. 
Buying Guide
While there are several reasons why you would want to indulge in your red lip gloss obsession right now it's always better to know what look you are going for before you spend your cash on it. You could be looking for:
A day to day tinted gloss
A pigmented ultra-gloss fir a glam night out
A makeup staple that lets you go from a day look to a night look
Why Trust Stylecraze?
A lip gloss is a woman's best friend, helping her add a little glitz and glam to every look. Helping her readers' find their perfect makeup buddy, Srijita De, our in-house writer and product reviewer, lists the best red lip glosses in the market after conducting thorough research. Not only does she write about the features of each product in detail, but she also lists their pros and cons so that you can narrow it down to the perfect lip gloss with minimal effort.
Frequently Asked Questions
Can you wear a red lip during the day?
Yes, you can wear red lips at any time of the day. But make sure you go light with the rest of your makeup for an elegant and effortless look.
How do you apply lip gloss perfectly?
Start by applying the lip gloss at the center of your bottom lip and drag the applicator from one side of your lips to the other. Gently rub your lips together to get the perfect and even amount of lip gloss all across your lips.
How do you keep red lipstick from smearing?
Always use a lip liner to line your lips, and set your lipstick with some loose powder. You can also switch from cream or glossy lipstick to a matte formula.
How do you keep lip gloss on all day?
Before applying the gloss, prepare your lips with a lip primer to keep the product intact all day long. Also, keep reapplying your lip gloss from time to time.
How do I keep my lipstick from transferring?
Always ensure you are priming your lips before applying your lipstick. You can also dab loose powder onto your lipstick to set it completely.
Recommended Article