The 17 Best Retinol Creams You Must Consider In 2023 – Buying Guide
Stop fretting about your skin problems when your cart has retinol-rich formulas.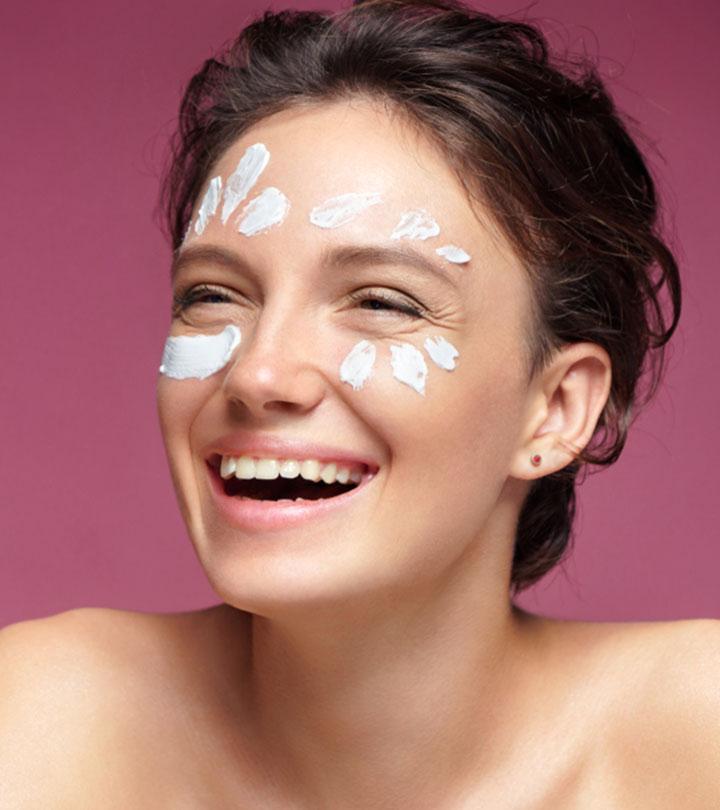 Let's be extra generous and caring to our skin by using the best retinol cream available on the market. To appear youthful, fresh, radiant, and hydrated, it needs a lot of effort. Retinol is an essential ingredient in skin care products that can help reduce the signs of aging.
So, if you are looking for a cream to help you combat the signs of aging and protect your skin, here are the top 17 retinol creams that can transform your skin completely. Scroll down and take a look.
What Is Retinol And What Does It Do?
Vitamin A, a form of retinol is used to boost the collagen production in our skin, making it look plump and flawless. It also fights against signs of aging and reduces the appearance of fine lines and wrinkles. It is infused in products as it also helps prevent dryness and flakiness of the skin. It also helps in getting rid of dead skin cells, acne, and blemishes. Products blended with retinol help in exfoliating the skin and minimize the size of pores. Here are the top 17 best retinol creams that will improve your skin's texture and moisture level.
Top 17 Best Retinol Creams To Pamper Your Skin
Pros
Gluten-free
Paraben, phthalate, SLS, SLES, and petroleum-free
No artificial fragrance or color
Vegan
Non-comedogenic
Lifts the skin
Cruelty-free
Cons
Some may find the consistency a bit thick.
Price at the time of publication: $14.99
Pros
Vegan
Cruelty-free
Suitable for sensitive skin
No alcohol, sulfate, or paraben
Non-comedogenic
Prevents hyperpigmentation
No greasiness
Cons
It may not protect from the sun damage.
Price at the time of publication: $14.95
Pros
Paraben and alcohol-free
Cruelty-free
No oiliness or stickiness
Improve skin elasticity
Makes skin firm
Non-acnegenic
Suitable for sensitive skin
Prevents hyperpigmentation
Cons
Some might find the smell unpleasant.
Price at the time of publication: $26.97
Pros
Fragrance-free
No greasiness
Allergen-free
Gluten-free
No harsh chemicals
Cruelty-free
Vegan
Cons
Price at the time of publication: $40.83
Pros
Free from parabens, alcohol, PEG, sulfates, and dyes
No mineral oil, glycerol, or triclosan
Vegan
Cruelty-free
Reduces dark spots
Cons
Some may find the smell to be strong.
Price at the time of publication: $15.62
Pros
No harsh chemicals or preservatives
Cruelty-free
Suitable for all skin types
Prevents acne and breakouts
Cons
Some may find the consistency slightly runny.
Price at the time of publication: $19.97
Pros
Makes skin soft
Vegan
Paraben-free
Cruelty-free
Long term effects
Lightweight
Cons
The product may dry quickly and the user may need several re-applications throughout the day.
Price at the time of publication: $13.95
This product is ideal for both day and night use and keeps your skin moisturized for long hours. You will no longer experience any sagging or dullness in your skin as this moisturizer will keep your skin hydrated and nourished. You can wave goodbye to dark spots and breakouts once you begin using this miraculous product. It's time to pamper yourself with the most fabulous moisturizer that is also formulated with jojoba oil, green tea, hyaluronic acid, sunflower oil, and aloe vera. It easily gets absorbed in the skin and helps to make it tight. This antioxidant-rich formula is everything you need to get healthy and glowing skin.
Pros
Suitable for all skin types
Cruelty-free
Fragrance-free
Oil-free
Non-comedogenic
Does not irritate the skin
Prevents uneven skin tone
Cons
Some may find the consistency to be thick.
Price at the time of publication: $23.89
Here is a fast-absorbing, non-greasy retinol rich formula that will help you eliminate all your skin related issues. The Simplified Skin Retinol Moisturizer Cream provides the most gentle and effective treatment for your skin. It is formulated with shea butter, green tea, hyaluronic acid, vitamin B5 and E, and jojoba oil. These essential ingredients help to regenerate your skin and keep it moisturized and smooth. This day and night cream with retinoid, also works on your dark circles, uneven skin tone, fine lines, wrinkles, and sun damage and reduces it with the help of its highly-effective formula. Your pores will no longer be clogged, nor will you experience any breakouts as this product is one of the best you can ever find.
Pros
Suitable for all skin types
Gluten-free
Paraben and sulfate-free
No added fragrance and dyes
Cruelty-free
Day and night cream
Lightweight
Cons
Price at the time of publication: $14.99
This cream is not just formulated with retinol but also has the essence of grapeseed oil, vitamin C, vitamin E, and coconut oil? Try the NatureWell Retinol Advanced Moisture Cream that helps in making your skin look younger and radiant. It provides the skin with the hydration it deserves and maintains its moisture level, while improving skin texture. It makes the skin smooth, firm, and evens out skin tone. The nutrient-rich formula of this product helps increase your skin elasticity and is one of the best moisturizers available.
Pros
Cruelty-free
No fragrance or dyes added
Paraben-free
Gluten and soy-free
Non-GMO
Cons
Some may find the scent slightly strong.
Price at the time of publication: $17.99
Buy the Neutrogena anti-wrinkle retinol cream to experience intense hydration, brightness, and younger-looking skin in no time. This product makes you look ageless like the name suggests, making you look beautiful and vibrant. It helps make the skin smooth and diminishes the appearance of dark circles and spots on your skin. It also reduces the appearance of fine lines and wrinkles. Hyaluronic acid blended with this product helps in rejuvenating the skin and making it look plump. This Neutrogena face cream with retinol is non-comedogenic and can be used by all skin types without worrying about your pores getting clogged. It is essential for all those who care about their skin and wish to get instant results without side effects.
Pros
Ideal for daily use
Acts as a sunscreen
Can be used to remove makeup
Acts as a serum and toner
Cons
Price at the time of publication: $12.99
The TruSkin Retinol Moisturizer is touted as a "must-have" skin care product by many who swear by it. It is a highly recommended product due to its nourishing properties provided by retinol and the essence it gets from vitamin E, hyaluronic acid. and jojoba oil. These skin-friendly nutrients help in providing hydration, smoothen skin, even out skin tone, and prevent hyperpigmentation. You no longer have to worry about your dark spots and signs of aging as this product will make your skin firm and bright. This retinol cream for the face reduces the size of your pores and prevents the accumulation of dirt and oil. It is time to rejuvenate your skin with this natural product, and it has no harmful effects on your skin.
Pros
Tightens the skin
Makes skin soft
Travel-sized bottle
A little product goes a long way
Affordable
Cons
Price at the time of publication: $19.99
Here is your chance to reduce wrinkles and allow yourself to get rid of redness and itchiness that your skin usually experiences. This cream reduces the appearance of fine lines and wrinkles and makes your skin look firm. This retinol infused product is also enriched with aloe vera juice, sunflower seed oil, jojoba seed oil, vitamin B5 and E, hyaluronic acid, green tea, and glycerin. It works wonders by helping you get rid of your burn scars.
Pros
Prevents sun damage
Reduces hyperpigmentation
Non- comedogenic
Anti-inflammatory
Cons
Some might not like the yellowish residue left after application.
Decrease the appearance of fine lines and wrinkles with the Pure Research Retinol and Collagen. This anti-aging cream effectively minimizes dark circles, puffiness, crow's feet, and wrinkles. It is effective in preventing the sagging of skin. In addition, the cream firms the skin and makes your skin tone and texture flawless by eliminating stretch marks. The cream is infused with vitamin E, retinol, and hyaluronic acid to improve skin elasticity and keep the skin hydrated.
Pros
Artificial coloring agent-free
Silicone-free
Sulfate-free
Synthetic wax-free
Paraben-free
Cons
Price at the time of publication: $19.89
Vitamin A has always amazed us with its nourishing properties for the skin. It not only hydrates but also replenishes the skin, while making it smooth. These products can get rid of all the signs of aging. This retinol and hyaluronic acid face cream also has the essence of vitamin E and coconut oil, hence providing antibacterial properties and protection from harmful UV rays and fighting against free radicals that usually damage your skin.
Pros
Gluten-free
Non-GMO
Dairy-free
No preservatives or artificial flavors
No greasiness
Cons
May not be best-suited for those with very sensitive skin
Price at the time of publication: $7.29
Here is a fast-acting product that can help you diminish dark spots, wrinkles, and fine lines within no time. The Murad Retinol Youth Renewal Night Cream helps make your skin look vibrant and radiant by strengthening your skin's protective barrier with niacinamide and picolinamide. It also has the essence of hyaluronic acid that helps retain the moisture level of your skin and keeps it hydrated. It is time to bid goodbye to dryness, dark circles, and all other skin related issues that you're struggling to find a solution for. Get supple and firmer skin with this product's help, which is one of the best retinol creams you can use without any worries!
Pros
Formulated without parabens, sulfates, phthalate
Gluten-free
No mineral oil, oxybenzone, formaldehyde, and petroleum added
Cruelty-free
Cons
Price at the time of publication: $86
Here is the best solution for all your skin related issues. This product helps in improving your skin tone and keeps it soft and moisturized. This overnight face cream keeps your skin radiant and replenished when you wake up. This vitamin A-rich product is also enriched with coconut oil and vitamin E and helps support your skin by making it radiant and free of wrinkles and fine lines. It also protects against UV rays and prevents damage from other external factors. It does not leave any residue on your face and does not clog your pores.
Pros
No artificial fragrances or dyes added
Cruelty-free
Paraben-free
Lightweight
Cons
Some might not like the smell of the product.
Price at the time of publication: $39.4
Here is a buying guide that will help you choose the best retinol face cream for your skin type. This guide will also help you understand how to apply it to your skin and the benefits you can reap.
How To Pick The Best Retinol Cream For Your Skin Type
The following are some of the points you must look for when buying retinol cream for your skin:
Hydration and moisturization
For some skin types, using retinol cream can make the skin dehydrated. Hence, it is vital to look for products infused with ingredients such as shea butter, ceramide, and hyaluronic acid, as they can boost your skin moisture and prevent drying.
If you are using a retinol cream for the first time, it is advisable to apply a small amount initially. Once your skin gets adapted to the product only then can you increase the quantity and concentration. You can apply it on the areas that are not sensitive, particularly around your eyes, nose and mouth, and once you see positive good results, you can use it elsewhere.
Ensure that your retinol cream has SPF added to it as it might make your skin more sensitive to the sun. It is essential to look for an ingredient that can prevent your skin from sun damage. If your product does not have SPF infused in it, it is advisable to apply SPF and then use the moisturizer.
How To Use A Retinol Cream
Step 1: Wash your face with warm water and pat dry.
Step 2: Take a small amount of the cream on your fingertips and apply to your face and massage the moisturizer in a circular motion.
Apply sunscreen to your face during the daytime if in case the product you use has no SPF.
"Should you notice your skin become dry, red, and or irritated don't be alarmed; you are NOT having an allergic reaction. This is an expected side effect of retinol usage. If your skin is overly dry and irritated skip a day or two as needed before resuming usage," explains Shawnda Dorantes, an Aesthetic Nurse Practitioner.
Benefits Of A Retinol Cream
Here are some of the benefits of using retinol creams on your skin:
Prevents the appearance of fine lines and wrinkles.
It brightens your skin by preventing it from looking dull and tired.
It can exfoliate your skin at the cellular level.
It improves the production of collagen and increases the elasticity of your skin.
These creams are non-comedogenic and prevent acne and breakouts.
It also helps in preventing hyperpigmentation and diminishes scars and blemishes.
It provides hydration and maintains the moisture level in your skin.
Why Trust StyleCraze?
Vaishnavi Kothuri, the author of this article, is a skincare lover and takes it upon herself to help her readers find suitable skincare solutions without any hassle. To this end, she embarked on a journey to find the best retinol creams. With thorough research, she compiled a list of the highly effective ones. She tried some herself and read many customer reviews to create this list. The listed products are perfect for fighting signs of aging and protecting your skin.
Frequently Asked Questions
Do retinol creams work?
Yes, they do! They work wonders for your skin as they improve the texture and tone of our skin and help fight against aging by reducing the appearance of wrinkles and fine lines.
Does retinol cream help acne scars?
These creams have non-comedogenic properties that help in unclogging your pores and do not allow impurities to get trapped in your skin, Hence it prevents the occurrence of breakouts and reduces the appearance of dark circles and acne scars and blemishes.
Does retinol cream help with hyperpigmentation?
Moisturizers that consist of retinol have an element known as a retinoid. These can inhibit the production of melanin, which is responsible for pigmentation in our body. So this helps in preventing hype-pigmentation in the skin and improves cell turnover.
Are retinol creams safe during pregnancy?
Pregnant women shouldn't use retinol creams as it can cause the release of excess vitamin A in the body. It is a fat-soluble vitamin and can lead to overdose, so it is better to avoid these moisturizers during this period.
How often should I use retinol cream?
Use retinol once or twice a week at first to see how your skin reacts. Then gradually incorporate it into your daily skincare routine. Retinol can be drying and a little harsh on the skin. It requires you to gradually build tolerance and post that you can expect amazing benefits.
When can you expect results from retinol cream?
It can take 3-6 months to see visible results from using a retinol cream.
Recommended Articles: