10 Trending Retro Hairstyles For Girls To Try
Take a step back in time with these classy and cool hairstyle ideas.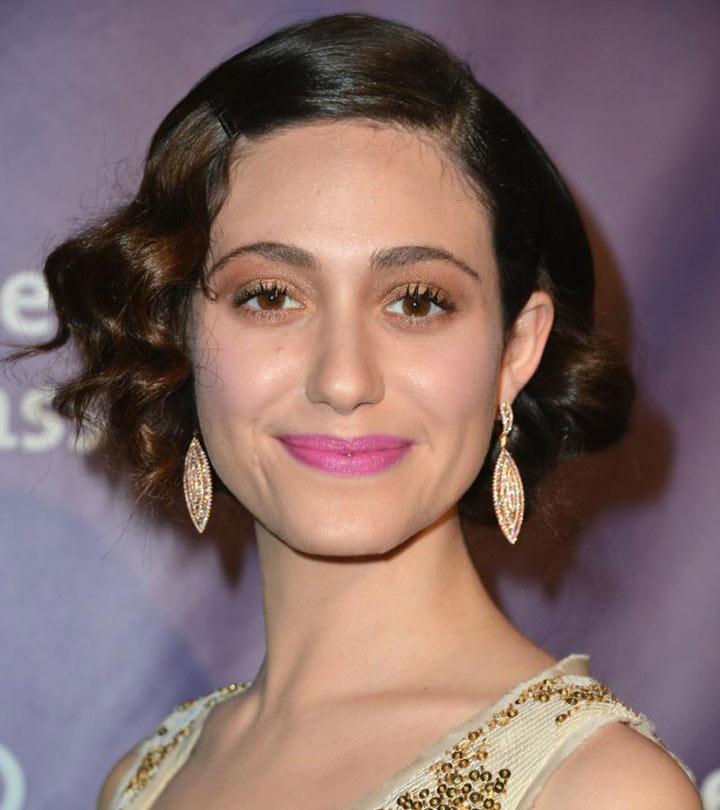 In an age where every new thing gets old within hours, the old world charm still holds a great value and relevance.
We love the new technology and advancement, but we do love few inventions of 1920s even more. LIke the french nails, no matter how many variations have come up, the classic style is something we all still have a soft corner for. The Retro hairstyle is another such example. And what makes it even better is that it has come back with a big bang!
Retro Hairstyles For Girls
Here is a list to learn more from about the top 10 retro hairstyles ever.
1. Bandana Bun
This hairstyle is one of the easiest ones to sport and looks cool too. The picture explains the step-by-step procedure of achieving this retro hairstyle.
2. Side Ponytail With A Teased Crown
Side ponytail with a teased crown is almost a rage these days. Tease your crown area a little and tie a side ponytail thereafter, secure using a rubber band. Make sure the teased part stays safe by using bobby pins at the nape.
3. High Twice-Bound Pony
Obsessed with your pony but eager to try something different? Well, here is your answer. This style is ideal for people with lengthy hair. Follow the instructions given with the picture to sport this high and twice-bound pony.
4. Teased Double Bun
If you are looking for a sophisticated retro look, teased double bun is what you are searching for.
Divide your hair into two sections, one at the middle of the head and the rest at the lower part. Now clip the upper part away and tease the lower part to get some volume. Now, cover the lower part with the upper part and make a bun. It looks formal yet casual.
5. Rolled Back Updo
Match your lacy dress perfectly with this feminine retro hairstyle. Part your blow-dried hair from the middle. Twist one side and pin it up at the back of the nape. Do the same with the other side. Now connect both the ends and roll them making a bun and you are ready with a rolled back updo.
6. Finger Waves
Do you think of Marilyn Monroe in her white dress and finger waves? This flirty retro hairstyle is one of the most popular hairstyles today.
Dry your hair and separate into different 1-2 inches' sections. Use some mist on your hair and use a curling rod. When the rod cools completely, use your fingertips to sculpt the curls and you're flirty finger waves are ready to be flaunted.
7. Long Waves
Curl your long hair using hot curling rollers. Now spray some dry shampoo just at the crown to get some lift and volume. In this way your curls would be much more manageable and look more natural. Let your curls be open and enjoy the long waves created by the curls.
8. Wavy Bob With A Side Part
If you love your bob, you would love this trendy hairstyle even more. Use hot rollers to curl each 1-inch section of your hair. When you feel the rollers have cooled down, let your hair out and curl them using your fingertips and style them the way you want. Make a deep parting of your hair and let the waves add fun to your look.
9. High Side Pony
This is another variation for people who love sporting their ponytails. You just need to tie your pony high at the crown but position it sideways. You may even curl the end of the pony with a curling iron to get a more authentic retro look.
10. Low And Wavy Side-Bun
If you are blessed with wavy hair, this one is for you. Curl the ends of your hair. Now comb them all together and collect at one of the sides behind your ear. Now start rolling it into a bun and secure using bobby pins. You may use hair accessories to adorn this look.
Hope you liked the article. Please leave us a comment.
Infographic: All Things Retro
Retro hairstyles are classic, elegant, chic, and timeless. They offer women a chance to experiment with different styles for any occasion. If you need some inspiration for your own retro hairstyle, check out the celebrities who sported different retro hairstyles over the years. Additionally, we have listed a few accessories you can use to take your retro hairstyle to the next level.
Check out the infographic below to know more.
As the saying goes, "old is gold", there are certain things in fashion that stand tall even now after ages. One such example is the retro hairstyles popular among people even now. These hairstyles have not lost their charm and still have a place in the fashion industry. Some of the trendiest hairstyles that returned with a bang are bun bandana, side ponytails, high twice-bound pony, teased double bun, and rolled back updo. The list mentioned above discusses all the other retro hairstyles in detail.
Frequently Asked Questions
What hairstyles were popular in the 70's?
Farrah Fawcett feather hair, the shag, the wedge, curtain bangs, dreadlocks and deep side part hairstyle are some of the most popular hairstyles from the 70's.
How do I get 80's fluffy hair?
Add volume by using a dry shampoo on your hair, and then blow dry it upside down. You can also use hot rollers to get some fluffy waves in.
Is 80's hair coming back?
Yes, some popular styles such as crimped hair, high ponytails, fluffy hair and deep side parts are making a comeback in these modern times.
Image source: 1 , 2 , 3 , 4 , 5 , 6 , 7 , 8 , 9 , 10
The following two tabs change content below.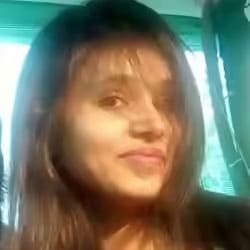 Jyotsana Rao is an engineering graduate from NIT, Nagpur, who discovered her love for writing during her undergraduate days. She...
more