Best Revlon Lipsticks In India – Our Top 14
When it comes to quality with affordable pricing, Revlon is the brand that comes to mind. With Summer ending and the monsoons around the corner, here I am listing my top 10 Revlon lipsticks. This list will cover office appropriate lippies, party ones as well as casual brunch dates.
The Best 14 Revlon Lipstick Shades:
Make your lips look its best with these remarkable Revlon lipsticks we have exclusively listed for you.
1. Revlon Super Lustrous Lipstick in Kiss Me Coral:
What better than a coral lippie to start with? This revlon lipstick is a true coral – not red not pink. It glides like a dream and has a great staying power. It can be used like a lip tint as well as in full blown color. It doesn't dry lips and keeps them moisturized.


[ Read: Revlon Vintage Lipsticks ]
2. Revlon Color burst Lip Butter in Lollipop:
How gorgeous is this color, really! It is probably the prettiest and most wearable fuchsia ever. This pretty lip stick stays for four hours and need re-application after that duration. It glides like butter, true to its name. Who loves this now? *rises hand*


[ Read – Best Selling Revlon Beauty Products Reviews ]
3. Revlon Color burst Lipstick in Blush:
All your office goers, attention please! Blush is a very soft pink with peach tones, the best color for formal wear. It is pigmented, and stays put for 3 hours after which it requires re-application. It's the kind of shade that suits all and can be paired with heavy eye makeup too.


4. Revlon Super Lustrous Lipstick in Love That Red:
Yes, you've got to love this red. It's indeed a very bold red for all you lippie lovers out there. It's intensely pigmented and obviously has an amazing staying power. It has a semi-glossy finish and is a must have for any lipstick hoarder.


5. Revlon Color burst In Hazelnut:
Wanting a wearable brown which won't age you a decade? Count on Hazelnut. This pigmented yet subtle brown is office appropriate and is not over the top. It has a staying power of 3 hours. It doesn't dry out lips and moisturizes lips well enough. If you have pigmented lips, trust this to still make its own color pop out.


6. Revlon Color burst Lip butter in Raspberry Pie:
It sounds edible, doesn't it? ;) Raspberry pie is a very pretty dark pink and has a fabulous staying power. It is pigmented well enough to stay for 4 good hours, and when it fades, it leaves back a good tint.
7. Revlon Super Lustrous Lipstick in Rose Velvet:
This is a lovely shade of pink that is sort of customized for Indian skin tones. Not a Barbie pink, nor a evil pink that ages you ;) It is well pigmented and moisturizing on lips; there is no drying of lips observed.


8. Revlon Color burst Lipstick in Soft Rose:
This is a creamy pink shade and is oh-so-gorgeous! It can be worn to work too, as it's less pink and more nude. It is pigmented well and stays for a good 3 hours.


9. Revlon Super Lustrous Lipstick in Certainly Red:
Another bold red here, ladies. Certainly Red lippie is a true red again, with blue undertones. That makes sure there are no yellow teeth – thumbs up for that! It is extremely well pigmented and stays put for four solid hours. There is no bleeding of the color.


10. Revlon Color burst in Rosy Nude:
Rosy Nude is another office appropriate wear; It's not over the top and stays on the lips subtle enough not to steal you too many glares ;) It's pigmented enough to stay put for a solid 3 hours. It's non-drying and keeps your lips moisturizing.


11. True Red Color Burst Lipstick:
Welcome the mysterious shades of natural colors in your life with the color burst lipstick by Revlon. Twenty amazing shades of the color burst range by Revlon are true party companions for style loving women. However, the true red shade still stays the closest to my heart. This shade is friendly to darker skin tones too. The silky soft creamier texture of this lipstick offers a mattifying seam and glossy radiance. Flaunt lips those are fuller, softer, refined and youthful with the moisture lock benefits of this brand. It also protects lips against pigmentation and sun darkening. This amazing true Red lipstick shade is an amalgamation of sweet almond oil and Vitamin E for lip nourishment.


12. Brick Red MoistureStay Lipstick By Revlon:
Feeling trapped in dryness? Give a break to your lifeless lips by taking the rescue of the amazing Nutty MoistureStay Lipstick by Revlon. This nutty shade is an exclusively alluring Brick Red color, native to darker skin tones too. This ultimate dryness repellant lipstick offers the goodness and pampering of Vitamin C and menthol. Its ultimate dryness repair formula is a colorful healer (available in 5 different shades) for chapped lips. This ultimate range by Revlon is a visual delight for dark skinned women.
13. Plush Red Velvet Touch Lipstick By Revlon:
Be kiss ready with this amazingly light and magically moisturizing lipstick by Revlon. The Plush Red shade is the prettiest and rarest shade of the Velvet Touch Lipstick by Revlon. The beauty giants Revlon again lived up to their name with this creamy mattifying lipstick range. Attractive shades of this lipstick offers freedom from lip imperfections like dryness, dehydration, cracking, peeling, feathering and pigmentation. The Plush Red velvet touch lipstick by Revlon is an ultimate choice for women who love to style lips without making them dull, dark and dry.
14. Ripened Red Colorstay Soft And Smooth Lipstick By Revlon:
Fall in love with your lips yet again with this phenomenal lipstick by Revlon. It stays without smudging for more than 15 hours. Its deeply moisturizing attributes make the lips fuller, softer, shinier and creamier. The amazing shades of the ColorStay lipstick fight back uneven lines, freckles and even dryness. This super creamy lipstick by Revlon offers a chance to repair dry lips and pigmented lips. This amazing chic shade is a must have for all divas in love with fashion.
Offer your lips a little extra care to make them a little more beautiful than before. The Revlon brand offers a way to revolutionary transformation of lips from chapped to sultry for sure.


*Subject to Availability
Which Revlon Lipstick is your all time favorite? Which range of Revlon lipstick would you like to try amongst the 5 best types exclusively reviewed by us? Share your feedback with us in the comment section.
The following two tabs change content below.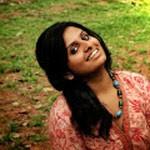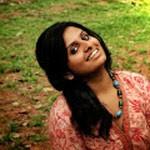 Namita
Hello there :) *waves* Namita here - 19, from Bangalore. Aquarian. Engineer in making. Standard Indian Height. Loves to pose and pout :3 I blog about everything :D You can find product reviews, book reviews, DIYs, home remedies, recipes, fashion related articles, Outfits of the Days, rants and lots more! Oh, I am a creative writer too :)