10 Best Rolling Pins – Reviews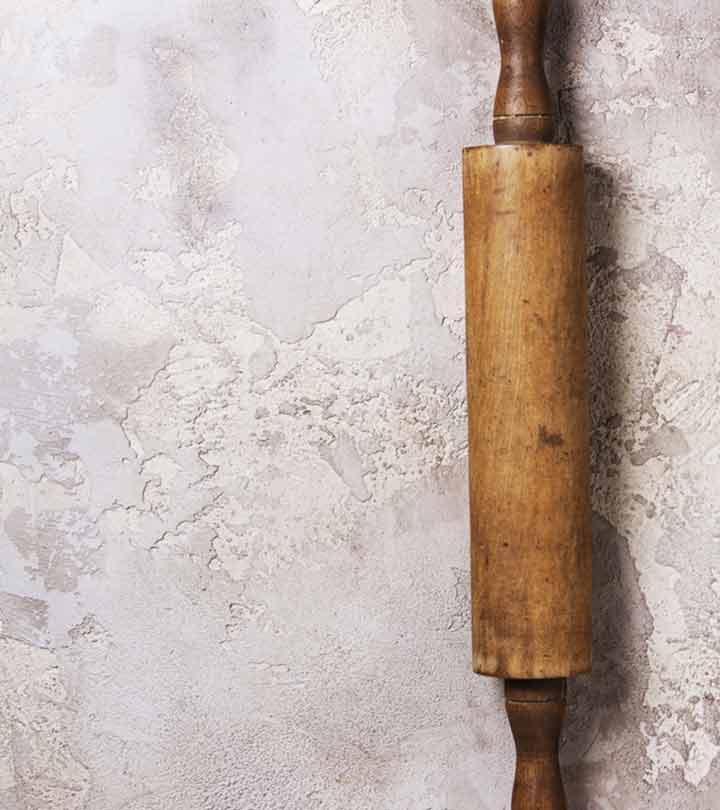 Are you fed up of rolling pins with cracks and gaps? Are you tired of those food deposits and molds on your old rolling pin? Is your pin heavy, or is it rusting, or does it not roll smoothly? A simple rolling pin can be such a problem! But you need not worry anymore.
There is a variety of rolling pins on the market that serve various purposes. To make your job easier, we have compiled a list of the top 10 rolling pins available. Check them out. 
10 Best Rolling Pins – Reviews
The Farberware Classic Wood Rolling Pin is made of authentic natural rosewood. It has a diameter of 2.25 inches, and its rolling portion measures 10 inches. This pin is perfect for rolling out pie crusts, bread, pizza dough, cookies, and tarts. This one does not rust like metal pins. Its rust-proof nylon bearings on the handle joints allow smooth rolling. The pin is lightweight and easy to maneuver. Its handles offer a comfortable grip for easy control. The pin requires simple handwashing with a damp cloth.
Specifications
Dimensions: 17.75 x 2.5 x 2.5 inches
Weight: 1.04 pounds
Material: Rosewood
Pros
Smooth operation
Rust-proof
Durable
Moisture-resistant
Easy to clean
Comfortable grip
Cons
Wood may collect mold if left damp
The NASNAIOLL Silicone Rolling Pin is made of high-quality food-grade silicone and wood. Its non-stick technology simplifies the rolling of pizza bases, pastries, hand-made noodles, pasta, and even the French Fondant!
For tricky doughs, a little oil or flour can be sprinkled on the pin before rolling.
The handles are sturdy and strong and offer maximum pressure and control during rolling. They also help crush biscuits or similar ingredients for desserts. The silicone roller is smooth and does not crack or collect mold like the wooden pins. Neither does it stain nor collect odor. It can be washed in the dishwasher or even hand-cleaned with warm soap water. 
Specifications
Dimensions: 12 x 2.01 x 2.01 inches
Weight: 0.6 pounds
Material: Wood and silicone 
Pros
Non-stick
Heat-resistant
Stain-proof
Rust-proof
Odor-resistant
Dishwasher-safe 
Cons
None
The Ultra Cuisine French Rolling Pin is used by bakers and chefs. It is great for rolling smooth ravioli, Fondant, dumpling, pasta, pie, cookies, pizza, tortillas, and roti. This French design does not have handles but slightly tapering ends that help you manipulate the pressure needed for the dough.
The rolling pin is made of steel that is light and has cooling properties. You can put it in the freezer to maintain the dough temperature while rolling. The brushed matte finish of the stainless steel surface keeps the pin from collecting odor, rust, or bacteria. Children can use it for activities involving clay, art and craft, and plasticine. Its 1.5-inch diameter is good for long rolls. This pin can easily be cleaned in the dishwasher or also be hand washed.
Specifications
Dimensions: 15.75 x 1.5 x 1.5 inches
Weight: 0.63 pounds
Material: Stainless steel 
Pros
Rust-proof
Freezer-proof
Odor-resistant
Non-porous surface
Dishwasher-safe
Child-friendly 
Cons
The Muso Wood rolling pin is made of premium European beechwood that gives it strength and durability. The natural wood is hand-polished and keeps it free of fungus and bacteria. This pin is smooth, free of undulations, and rolls out smooth and flat dough. It is great for rolling pastry, pizza, cookies, and noodles. This pin does not have handles – and has a longer area to roll with. It is easy to store and light on the hands.
Specifications
Dimensions: 75 x 1.38 x 1.38 inches
Weight: 0.7 pounds
Material: Wood 
Pros
Durable
Hand-polished
Smooth surface
Longer area to roll with 
Cons
Not dishwasher- or microwave-safe
The Fox Run Marble Rolling Pin is made of good quality marble with beautiful natural patterns of color and lines. Marble does not absorb food odors or moisture. The heavy marble works very well for rolling out any dough. The pin comes with a wooden base to be placed on. The wooden handles have nylon ball bearings for smoother rolling and better grip and control. Its long barrel and diameter of 2.75 inches is ideal for rolling heavy dough and larger quantities at a time. The rolling pin needs to be hand-washed with a mild detergent. 
Specifications
Dimensions: 18 x 2.5 x 2.5 inches
Weight: 4.6 pounds
Material: Marble and wood 
Pros
Easy-grip
Smooth operation
Nylon ball bearings
Odor-resistant
Moisture-resistant 
Cons
The Joseph Joseph Adjustable Rolling Pin is made of pure beechwood and comes with 4 adjustable plastic rings. The discs are colorful and removable – they raise the pin against the rolling surface to create the exact thickness required for the pastry. Different doughs for cookies, pies, pizza, or lasagne sheets can be rolled evenly as per the thickness required.
The wooden roller also has width-marked measurements that make it easy for you to roll to the required diameter. Plastic screws hold the rings to the pin. You can change the rings by easily unscrewing the pins. It is recommended to hand wash the rolling pin and dry it immediately. Wood, left damp, may collect bacteria and moss. 
Specifications
Dimensions: 1 x 2.7 x 2.7 inches
Weight: 1.1 pounds
Material: Beechwood and plastic 
Pros
Adjustable thickness
Marked measurements
Rust-proof 
Cons
May develop moss if left wet
Not dishwasher-safe
The Ebun's French Rolling Pin is made of natural birchwood and is eco-friendly. The tapered rolling pin is a preferred choice of professional bakers. It allows you to judge the dough under your hands. It is the best rolling pin for pie crust.
This perfect kitchen tool has been beautifully handcrafted, and the waxed barrels give it a smooth finish and an easy grip. Do not wet this pin. You can wipe it with a clean cloth for maintenance. A little dry flour can help brush off any stuck dough. 
Specifications
Dimensions: 18 x 1.5 x 1.5 inches
Weight: 9.6 ounces
Material: Birchwood 
Pros
Waxed barrels
Easy tapered grip
Smooth operation
Rust-proof 
Cons
The Quellance Rolling Min is made of a perfect 430 satin-brushed stainless steel that will never rust or collect bacteria. The high-quality steel pin is smooth and comes with adjustable rings of 4 sizes. These rings measure 2 mm, 4 mm, 6 mm, and 10 mm, and help customize the dough thickness.
The sturdy, 17-inch long rolling pin is versatile and suits pizzas, pasta, noodles, cookies, pie crusts, or even Indian breads. It comes with an additional rolling mat with marked measurements that make it easy for you to roll your dough to the correct size. The shiny steel surface with colored rings is an attractive and useful kitchen appliance.   
Specifications
Dimensions: 17 x 2.5 x 2.5 inches
Weight: 1.2 pounds
Material: Stainless steel 
Pros
Rust-proof
Adjustable size
Measurement-marked mat
Multi-purpose use 
Cons
The Bamber Wood Rolling Pin is tough and durable. It is very well burnished and has a safe covering technique that safeguards it from cracks and gaps. The coating also makes the pin non-stick. This wooden rolling pin is 17 inches long and is ideal for pizzas or larger roll-outs. This multi-purpose pin can be used for rolling pastries, pie tarts, noodles, pizzas, or dough for any bread. It has no handles but offers a good grip. It can be washed in water thanks to its protective coating. 
Specifications
Dimensions: 32 x 1.65 x 1.65 inches
Weight: 0.9 pounds
Material: Beechwood 
Pros
Well-burnished
Smooth
Non-stick
Easy to clean
Safe to be washed in water 
Cons
The HelferX Rolling Pin is made of natural solid wood that is eco-friendly and sturdy. It is great for rolling pastries, pasta, pizzas, Fondant, cookies, dumplings, and Indian breads. This rolling pin has easy-to-grip and easy-to-maneuver handles. Many French bakers choose this pin over the classic French rolling pins. Its non-stick surface enables easy cleaning.
Specifications
Dimensions: 3 x 2.5 x 2.5 inches
Weight: 1.01 pounds
Material: Hardwood 
Pros
Durable
Non-stick
Easy-to-grip handles 
Cons
What To Consider Before Buying A Rolling Pin
Material: Some pins are made of natural wood. They are eco-friendly as well as light. But wood can crack or have dents and collect food deposits and molds. Other pins made of marble, stainless steel, and glass are thermally conductive. These pins can be chilled before use to ensure they will not soften the buttery dough. But marble pins can be heavy and hard to move through. Aluminum pins can cause chemical reactions and discolor certain doughs. Stainless steel or silicone pins can be light and need more pressure.
Surface: Check if the rolling pin is non-stick or not. The dough can be of different consistency and may stick to the pin. The dough does not stick stainless steel pins or those with a silicone coating.
Length and Handles: The length of a perfect handleless pin is 18 to 22 inches. If it has a tapered design, ensure it has a straight middle section measuring at least 7 inches. It can also be gradually tapering.
Weight: The weight of the pin is important to check. You do not want to be wrestling with a heavy pin. However, a heavy rolling pin also requires less strength to maneuver when compared with lighter pins. Slim, light pins are easier to work with. Choose as per your needs.
Maneuverability: You must check if the rolling pin is smooth to move around and turn the dough in circles.
Functionality: Determine if you want a heavy-duty pin for commercial use or a simple pin for home-baking.
Types Of Rolling Pins
Tapered Rolling Pins: These are authentically French rolling pins with a thicker diameter in the center. They gradually taper towards the end. This design helps the baker feel the thickness of the rolling dough under the pin.
Straight Rolling Pins: The straight rolling pin is handleless. It has an even diameter throughout its length. It is good for rolling puffs and pastries. It requires equal pressure on the whole pin.
Rolling Pins With Handles: These are the traditional rolling pins used in most homes for breads. The handles are slimmer than the main body. They also are easy to hold and maneuver.
Conclusion
It is important to choose the perfect rolling pin for your kitchen. The right pin could make all the difference to the dough as well as your efforts. We believe this post has given you enough options of rolling pins to choose from. Make your purchase today!
Expert's Answers for Readers Questions
Are marble rolling pins good?
Marble rolling pins have their advantages and disadvantages. Such pins can be a beauty to display in the kitchen, but they are heavier and difficult to wield. These pins work well for doughs that need heavy pressure rolling.
Is a rolling pin a wheel and axle?
Yes, a rolling pin is a wheel and axle.
Should I oil my rolling pin?
Sometimes, wooden rolling pins need seasoning and can be wiped with mineral oil. The oil creates a water-resistant layer to make it non-stick. The oil also keeps the wood well-maintained.
Recommended Articles
The following two tabs change content below.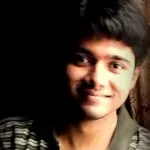 Latest posts by Ravi Teja Tadimalla (see all)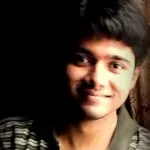 Ravi Teja Tadimalla
Ravi Teja Tadimalla is an editor and a published author. He graduated from SRM University, Chennai, and has been in the digital media field for over six years. He has a Professional Certificate in Food, Nutrition & Research from Wageningen University. He considers himself a sculptor born to chip away at content and reveal its dormant splendor. He started his career as a research writer, primarily focusing on health and wellness, and has over 250 articles to his credit. Ravi believes in the great possibilities of abundant health with natural foods and organic supplements. Reading and theater are his other interests.