11 Best Rose Gold Eyeshadow Palettes For Eyes That Speak Volumes
Transform your casual look to a heavenly one with these eyeshadow kits.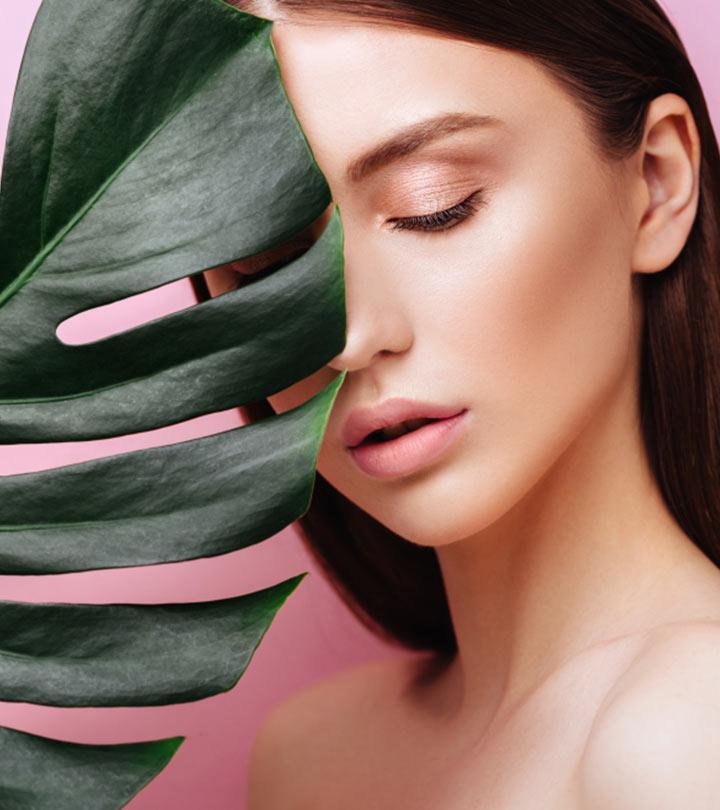 If you have recently entered the magical world of eye makeup, you must get your hands on some rose gold eyeshadow palettes for yourself. With a mix of rosy pinks, muted pink golds, and metallics, these shades can instantly transcend your eye look. With a touch of classy elegance or a dreamy romantic look, these rose gold eyeshadows can make that subtle difference to match your mood and outfit. Perfect for any occasion, these rose gold eyeshadow shades can elevate any casual outing to make you stand a class apart. If you don't know where to get started or which shade to wear, worry not. First of all, you should know which shade would suit your skin tone and then, the occasion you are dressing up your eyes for. To make it easier for you, we have curated a collection of the 11 best rose-gold eyeshadow palettes to let your eyes do all the talking.
11 Rose Gold Eyeshadow Palettes To Add Sparkle To Your Eyes
If you love neutral shades, this rose gold eyeshadow palette by Anastasia Beverly Hills is perfect for you! The palette has 14 eyeshadow makeup shades, 9 of which have an ultra-matte finish, while the other 5 are metallic foil shades. With a full-pigment formula, this palette will leave your lids either with a soft muted look or a sparkly one depending on your mood. The options are plentiful! The travel-sized rose gold makeup palette comes with a dual-ended brush and a mirror to help you effortlessly glide on the formula before you head out or while you're on the go! In this YouTube video, you will find a detailed review of this product.
Pros
14 long-wearing shades
Matte and shimmer finishes
Full-pigment formula
Dual-ended brush and mirror included
Travel-friendly
Cruelty-free
Cons
Take date night one step further and dazzle with one of the best rose gold eyeshadow palettes you can wear outside. Milani's highly pigmented range of 15 textured shades will highlight your lids as you can shimmer with glitter finishes or pull off one of their mid-tone matte shades for a striking look. Suitable for all skin tones, the palette is 100% talc and oil-free, so if you have sensitive skin, you needn't worry. Cruelty-free and equipped with a mirror, what more do you need to get those lids shining? Check out this video on YouTube for a detailed understanding of the product.
Pros
15 highly pigmented shades
Suitable for all skin tones
100% talc and oil-free
Cruelty-free
Affordable
Cons
May not be as long-lasting as expected
If you're on the lookout for a rose gold makeup palette complete with the goodness of anti-aging benefits, look no further than Mineral Fusion's rose gold eyeshadow palette. Enriched with chamomile, meadowfoam, and vitamin E to soothe and revitalize the skin around your eyes, this hypoallergenic, palette comes with 3 blendable and flattering shades of rose gold eye glitter and pink and brown mattes. The vegan product is talc, paraben, phthalate, and cruelty-free, this one is intensely pigmented for a bold look. If you want to know more about this product, check out this video on YouTube.
Pros
Enriched with chamomile, meadowfoam, and vitamin E
Hypoallergenic product
Talc, paraben, phthalate, and gluten-free
Ultra-pigmented
Vegan and cruelty-free
Cons
May not be ideal for sensitive skin
Dress up with this dusty rose eyeshadow palette from E.l.f. Cosmetics that comes in 10 richly pigmented shades of both matte and shimmer. The vegan formula is smooth and creamy and leaves your lids covered with intense color. Play around with matte and glitter finishes with smooth textures and apply it dry for a subtle look or wet for a more popping style. E.l.f products do not contain phthalates, parabens, hydroquinone, and other chemicals, which is a plus for your skin!
Pros
10 richly pigmented shades
Matte and shimmer finish
Can be applied wet or dry
Vegan and cruelty-free
Free from phthalates and parabens
Affordable
Cons
Dab on some warm amber shades and be ready be looking glam for both a busy day and a night out! This 9-shade palette boasts rose gold hues suited for all skin tones and is compactly packed into a palette that you can use anywhere at any time. Formulated with a variety of textures including matte, satin, frost and lustre finishes, this luxury eyeshadow palette gives you a wide range of options that you can glide onto your lids, both wet or dry!
Pros
9 textured shades
Frost, lustre, satin finishes included
Can be used both wet or dry
Suitable for all skin tones
Non-acnegenic
Dermatologist and ophthalmologist tested
Safe to wear with contact lenses
Cons
If you're sure you want the one perfect rose gold glitter eyeshadow, this product from Mary Kay is just what you need. Pick up one shimmery rose gold shade with an intensely pigmented formula that brushes onto your eyes smoothly and stays on for up to 12 hours. This product complements all skin tones and has a crease-free and fade-proof powder formula that you can count on to get you through the day.
Pros
Crease-proof
Fade-proof
Suitable for all skin tones
No fallout
Stays for up to 12 hours
Cons
The colors may not be too pigmented
If you're going for a striking look on your night out but don't want to overdo it, you must try this rose gold naked palette from Urban Decay. This is a set of 12 cherry-hued neutrals containing a combination of shimmer, matte and metallic finishes and is a crowd favorite for its flattering shades. Formulated with a velvet texture and highly pigmented colors, this vegan and cruelty-free palette is suitable for all skin tones and comes with a dual-ended brush and mirror for easy application.
Pros
12 cherry-hued neutrals
Shimmer, matte, and metallic finish
Extremely pigmented
Suitable for all skin tones
Vegan and cruelty-free
Includes double-ended brush and mirror
Cons
The shades may feel dry on the eyes for some
Get your eyes ready for a night on the town with a rose gold eyeshadow makeup palette containing 18 pressed powder eyeshadows and highlighters. The paraben-free palette includes finishes of rich mattes, shimmer, glitter, and foil for a range of high-impact color effects that will add a pop of color to your lids. Infused with apricot oil and aloe extract, the dermatologically approved formula will last up to 12 hours and is crease-resistant, leaving you worry-free and looking gorgeous all day!
Pros
18 pressed powder eyeshadow
Infused with apricot oil and aloe extract
Matte, shimmer, glitter, and foil finish
Paraben-free
Crease-resistant
Stays for up to 12 hours
Cons
May be prone to flaking sometimes
Featuring 4 dazzling brightly pigmented hues of ivory cream, rose-gold, red-brown, and a transparent sparkle shade, Charlotte Tilbury's rose gold makeup palette is perfect to create a gorgeous, bright-eyed makeup look. With a formula free from alcohol, gluten, nut, fragrance, and parabens, it is suitable for many people and skin tones. A luminous mix of matte and shimmer shades, this eyeshadow palette is just what you need to brighten up your eye makeup look and leave everyone stunned.
Pros
Brightly pigmented shades
Free from alcohol, gluten, nut, and fragrance
Paraben-free
Mix of shimmer and matte shades
Cons
Slide on a silky smooth rose gold sparkle onto your eyes and be ready for any occasion with this Crown rose gold eyeshadow palette. The glitter and matte shades have a silky, soft formula in a whopping range of 35 different colored hues ranging from warm to vibrant tones. Enriched with omega, this palette is suitable for all skin tones and is formulated with ultra-pigmented colors. Its shades highlight and define eyes as well as provide a burst of color to your lids.
Pros
35 different shades
Shimmer and matte finish
Suitable for all skin tones
Enriched with omega
Affordable
Cons
May require multiple coats for ideal pigmentation
One of the best rose gold eyeshadow palettes that you can't miss out on is Huda Beauty's textured shadow palette. Available in 18 various hues, Huda Beauty delivers high-quality matte, metallic, and pearl shades for your eyes to shimmer and pop in an elegant and subtle manner. The palette is free from talc, parabens, and sulfates while delivering a richly pigmented array of colors for you to coat your lids in. This everyday rose gold eyeshadow makeup palette looks great on all skin tones and comes equipped with a mirror for ease of application.
Pros
Available in 18 shades
Matte, metallic, and pearlescent finishes
Free from talc, parabens and sulfates
Suitable for all skin tones
Ultra-pigmented
Cons
And there you have it, our list of the best rose gold eyeshadow palettes of 2022. Before you select the one best suited for your lids, here are some points to consider.
How To Choose The Best Rose Gold Eyeshadow Palette For Your Lids
Eyeshadows are broadly classified into 3 textures — matte, shimmer, and glitter. Matte eyeshadows usually consist of a flat color devoid of any shine or glitter. They work best when you want to achieve a subtle or striking look. These matte shades are highly pigmented, easy to blend, and a safe choice for beginners.
Shimmer eyeshadows have tiny particles that often reflect light. They offer sheer coverage and can be added on top of matte eyeshadow bases. They are ideal for when you need an "oomph" factor and want to experiment with a more glamorous look.
Eyeshadows with metallic textures generally offer a foiled effect as they contain gold or silver bases. They resemble actual metals like gold or silver and can be a great addition to your makeup stash. They are ideal for medium skin tones as well as deeper skin tones.
Eyeshadows usually come in a cream or powder base. Cream-based eyeshadows have a richer texture and can be blended onto the lids effortlessly. And if you have dry eyelids, cream eyeshadows will be your new best friend. Powder eyeshadows, on the other hand, are intensely pigmented with buildable coverage. While they can be used to make more creative eyeshadow looks, powder-based ones can also clump up on dry eyelids, making an eyeshadow a primer a must.
When you are applying makeup over a sensitive area like the eyes, one must be careful not to harm them. Chemicals such as parabens and sulfates are not only harmful to your skin but may also cause severe reactions if it reaches the eye. Hence, invest in products with natural ingredients and stay away from harmful chemicals.
Why Trust StyleCraze?
Chaitra Krishnan is a product writer and cosmetics enthusiast who combines her passion for beauty with her research abilities to give readers the best product recommendations. She has thus created this list of the best eyeshadow palettes that will elevate your makeup game. Each eye palette has been described in detail, along with its pros and disadvantages, and a shopping guide has been included to help you choose the best one.
Frequently Asked Questions
How do you use Elf rose gold eyeshadow?
•  Prep your lids with a primer.
•  Swipe the brush in a neutral eyeshadow color and apply it to your lids.
•  Use a lighter shade of gold and apply it to the crease area as a transition color.
•  Swipe the brush in a darker gold color and apply it to the outer corner of your lids.
•  Swipe your finger in the rose gold color.
•  Press the color with your finger to the center of your lids.
•  Gently spread the color with your finger and mix it with the other two shades, focusing on building it in the center.
What do you put on eyelids before eyeshadow?
Prep your lids with an eye primer before applying eyeshadow.
What is gold eyeshadow eyeliner used for?
Line the upper and lower lash line with a gold eyeshadow line. It defines and adds a luminous glow to your eyes. Gold eyeshadow liners are ideal for parties and other grand occasions.
Does gold eyeliner make you look younger?
Yes. Gold eyeliners add a natural glow to your face and make you look younger.