Get Glam Lips With Our Review Of The 10 Best Rose Gold Lipsticks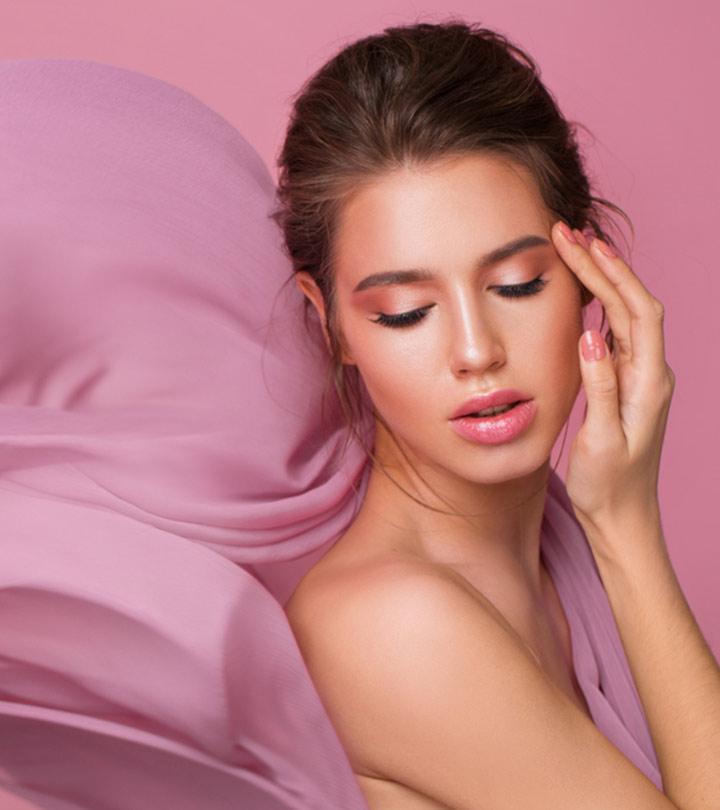 Rose gold has made it to everywhere— from iPhones and nails to even lipsticks. Try out the latest obsession in that delectable, flattering rose gold hue with lips in that shade to keep pace with the hottest lip color, this season. Metallic colors on the lips have been an in-thing for a bit now and rose gold lipsticks are here to combine 2 very popular trends to give you gorgeous lips that can instantly transport you from a boardroom to the hottest nightclub in town, in minutes. We are here with reviews of rose gold lipsticks to make it easy for you to pick out one.
Rose gold, as a color, is so popular simply because it's a great choice for everyone, for all skin tones, and for all undertones too. This variety of makeup and the rose gold hue adds a warm glow to the face while the nude effect makes it compatible with whatever else you want to do with the rest of your face, in terms of eye makeup or even the colors you choose for your clothes. So, what are you waiting for? Go right ahead and pick up your favorite rose gold lipstick from our list.
10 Best Rose Gold Lipsticks To Make You The Talk Of The Town
Get that dream plump pout with a rose gold hue with liquid lipstick packed with a plumping complex. Get shiny, glossy rose colored lipsticks lips with the light-reflecting emollients used in this gloss that give you a fuller, shinier appearance for the lips. Plus this is easy to apply and comes in a creamy consistency that leaves your lips hydrated. The shade is great for all skin tones and leaves you with that much-wanted glow if you're up for a dewy look. The brand is also certified by PETA for not testing their products on animals.
Pros
Plumps up lips
Gives extra shine
Cruelty-free
Creamy finish
Cons
Might be too sticky for some
Here's a lip gloss for those who like to doll up their lips with shine and gloss as they strut their stuff. Packed with a formula for high-shine and ultra-gloss, this liquid lipstick drenches your lips with gloss that gives you that super glam look. However, this liquid gloss is also great for nourishment of your lips as it comes with vitamins A and E and aloe vera that promise to hydrate and condition your lips. Plus the brand is certified cruelty-free by PETA, which means that you get to doll up with a clear conscience too. Wear it solo or blend it with another lip color and watch how you turn heads!
Pros
High-shine formula
Contains vitamins A and E
Cruelty-free
Can be blended with other colors
Cons
Created with the idea of giving a bright color does not look garish, this one's a great choice for those who like keeping it light. The brand uses vivid pigments to give you a bright color that does not overshadow the rest of your makeup. The lipstick is made of honey nectar that ensures a creamy feel to the product when applied on the lips. This proves to be a boon for those who look for hydration as well as some color for their chapped lips. Try this for a no-fuss bright rose gold color that also takes care of your lips.
Pros
Uses vivid pigments for color
Moisturizing
Creamy on the lips
Glides on easily
Cons
The lipstick might melt in high temperatures
If you shy away from shimmer and gloss, this legendary liquid is the right choice for you. A warm rose gold hue in a matte avatar, it gives you an understated glow that is perfect for a formal event. This lip color does not feel sticky on application but hydrates with the help of the vitamin E and avocado oil that it is made of. Packing in a long-stay formula, this matte color won't get on your glass or coffee mug every time you go for a swig. So, head out without the worry of retouches as you look great with your rose gold matte lips.
Pros
Shimmer-free
Non-sticky
Long-lasting
Hydrates with vitamin E and avocado oil
Creamy texture
Cruelty-free
Cons
Some might find it difficult to take off
Drench your lips in shine and an iridescent glow with this metallic nude lipstick for those perfect rose gold lips. This lip color is packed with shimmer that reflects light and makes your lips shine without making them look or feel sticky. What's more is that this lipstick is buildable, and you can achieve an opaque finish when you apply another layer. This uses a lightweight formula that feels great on the lips. But it stays put for a long time without you having to worry about retouches. A single swipe of the product gives you full coverage.
Pros
Gives an iridescent glow and shine
Lightweight
Long-lasting
Non-sticky
Cons
The strawberry scent that might not be liked by some.
Coat your lips with rich color and great hydration at the same time with this gold shimmer lipstick. This is a rich, matte color that is enriched with essential oils to pack in lip care with beauty. Its one-swipe formula offers long-lasting color while keeping your lips well-hydrated at the same time. Striking the right balance between rose and golden hue, it is easy to apply and stays put for a long time, without needing you to retouch. So, go ahead and pick this for a matte, creamy rose gold color.
Pros
Creamy
Highly-pigmented
Matte
Long hydration
Cons
Get a dose of shimmer on your lips in a rose gold hue with this liquid lipstick. The metallic matte formula adds a metallic shine to the lips when applied without compromising on the matte finish, which is the in-look of the season. But along with the shimmer, this one's a long-lasting formula that ensures you can top up your cocktails without worrying about retouches on your next night out with the girls. Plus this one's vegan and cruelty-free, which makes this a great choice for the lips and the heart. So, go ahead and take this lipstick for a swing next weekend and see how you turn heads!
Pros
Metallic matte look
Shimmery finish
Long-lasting
Vegan
Cruelty-free
Cons
Might feel a little drying for some
Add a luxurious creamy feel to your lips with this lip creme that glides on easily and gives you full coverage. Built to give you longwear, forget about having to keep running to the loo for retouches when you're out for a hot date. The vitamin E in it keeps your lips feeling nourished and happy while also ensuring your lips never get chapped or feel dry when you're using it. Though metallic and creamy, this feels light on the lips. To add to its long list of benefits, this lip color has no parabens in it.
Pros
Longwear
Creamy
Contains vitamin E for nourishment
Lightweight
Paraben-free
Cons
Some might not like its scent
Designed using a non-sticky gloss formula, this is a dream lip gloss for those who are tired of having their hair sticking to their lips after dolling up pretty. The color pay-off is impressive with a lot of shine that is sure to make you stand out at any party. The brand also says that the product is designed to make your lips look fuller, which means you can now boast of having a great pout too! Created with a blend of moisturizing, anti-aging, and antioxidant ingredients, this lip color keeps feathering and bleeding at bay. Pick this for a hassle-free experience and beautiful, rose gold glitter lips.
Pros
Non-sticky
Plumping
Moisturizing
Contains anti-aging and antioxidant ingredients
Adds shine to lips
Keeps feathering and bleeding at bay
Cons
Might require frequent retouches
Get a touch of rose gold but in matte in the form of this kiss-proof liquid lip color. This can easily take you from morning to night with its 24-hour formula and feels great on the lips due to its lightweight finish. It is richly pigmented for great color and a good coverage. Also get lips that look fuller with this lip color. Plus points for an applicator that doubles up as a lip liner and gives you precise application and lets the color glide on smoothly. This lip color is also great for the conscience as it is not tested on animals.
Pros
24-hour stay
Lightweight
Richly pigmented
Makes lips appear fuller
Cruelty-free
Wand doubles as lip liner for precise application
Cons
Some might find the product less viscous
From rose gold lipsticks to lip glosses, and metallic to matte, we have listed a range of options for those looking to get that coveted rose gold color on the lips. Longstay, no bleeding, vegan and cruelty-free options– we have got you covered! There's a rose gold lip color for everyone and for every purpose. While rose gold has been the most trendy color for a few years now, it's time that you matched your accessories of the same hue with that of your puckers. So, doll up and show your lips some love with the best rose gold lipstick from our picks and see how you make a statement at the next social gathering!