10 Best Salicylic Acid Products – 2018
"Salicylic acid products offer so many magical benefits…blah…blah…"
If you had said this to me a year ago, you would have lost me at salicylic acid. I'd have rolled my eyes and brushed it off as just another fancy K-beauty product the world was clinging on to. But now, my answer to salicylic acid is a resounding 'yes.' I totally vouch for it and am going to rant about the products I use and why you should use them too. Here's a list of salicylic acid products that you can easily incorporate into your regular skin care regimen. Let's take a look!
10 Best Salicylic Acid Products To Try Out In 2018
1. Vichy Normaderm Deep Cleansing Gel With Salicylic Acid Acne Treatment
Normaderm Gel Cleanser is a deep cleansing gel-based face wash that is meant for oily skin. It contains 15 highly potent ingredients with salicylic acid as the main ingredient. Salicylic acid purifies your skin, unclogs pores, and removes oil.
Pros
Dermatologist-tested
Paraben-free
Suitable for all skin types
Cons
Can dry out your skin a little
Rating
4.9 
2. Paula's Choice Skin Perfect 2% BHA Liquid Exfoliant
Paula's Choice Skin Perfecting BHA Liquid contains 2% BHA (beta hydroxy acid), better known as salicylic acid. This liquid exfoliant is meant to be used after cleansing and toning, so one bottle lasts for a long time. Soak up a little product on a cotton pad and apply it all over your face. Wait a few minutes before you follow up with sunscreen and the rest of your skin care routine. The BHA (beta hydroxy acid) gently exfoliates your skin and tones it evenly.
Pros
Lightweight
Gets absorbed quickly
Minimizes enlarged pores
Evenly tones your skin
Cons
None
Rating
4.9 
3. Mario Badescu Anti-Acne Serum
Mario Badescu Anti-Acne Serum helps hydrate and clear acne-prone skin. The gel gets absorbed into your skin, and its effects last a long time. It is a blend of salicylic acid and thyme extracts that exfoliate your skin to prevent breakouts.
Pros
Reduces acne
Prevents pores from getting clogged
Prevents breakouts
Cons
Rating
4.9
4. Tata Harper Clarifying Mask
Tata Harper Clarifying Mask is everything your skin needs to protect it from imperfections caused by stressors and free radicals. It evens out your complexion and has an enzymatic peel effect that helps reduce the appearance of breakouts, redness, and inflammation. It regulates sebum secretion without drying out or irritating your skin. It contains salicylic acid and other potent organic ingredients that soften, exfoliate, and nourish your skin.
Pros
Contains organic ingredients
Cleanses your skin
Does not dry out your skin
Cons
Overpowering smell
Expensive
Rating
4.8
5. Biore Blemish Fighting Ice Cleanser
Biore Blemish Fighting Ice Cleanser is a unique formula that uses salicylic acid to control blemishes. This liquid cleanser is very refreshing and removes the dirt, oil, and dust that have built up on the surface of your skin.
Pros
Has a cooling effect
Dermatologist approved
Gentle on the skin
Cons
Not suitable for dry skin
Does not remove makeup effectively
Rating
4.8 
6. La Roche-Posay Effaclar Medicated Gel Cleanser
La Roche-Posay Effaclar Medicated Gel Cleanser is a foaming face wash for acne-prone skin. It removes excess oil and clears out clogged pores that cause acne. It is formulated with 2% salicylic acid and micro-exfoliating lipo-hydroxy acid. It is an oil-free gel that meticulously removes dust cell-by-cell.
Pros
Oil- and fragrance-free
Paraben-free
Tested for allergies
Improves skin texture
Cons
Rating
4.8
7. Neutrogena Pink Grapefruit Oil-Free Acne Wash
Neutrogena Oil-Free Acne Face Wash is formulated using natural pink grapefruit extract, which contains vitamin C. Combined with salicylic acid, it clears out acne pores and accumulated dust and also reduces the marks caused by acne.
Pros
Contains highly potent salicylic acid
Oil-free
Cons
Not suitable for all skin types
Rating
4.8 
8. Corsx AHA/BHA Clarifying Treatment Toner
Cosrx AHA/BHA Clarifying Treatment Toner contains both alpha hydroxy acid and beta hydroxy acid (salicylic acid) that remove whiteheads, blackheads, and dead cells from your skin. This toner exfoliates and brightens your skin instantly. It controls excess oil and sebum production and nourishes depleted skin with its vitamins while hydrating it thoroughly.
Pros
Works on both blackheads and whiteheads
Nourishes and hydrates your skin
Cons
Need to use it at least twice a day to see visible effects.
Rating
4.7 
9. The Ordinary Salicylic Acid 2% Solution
Salicylic acid is a beta hydroxy acid that is a natural exfoliator and the greatest weapon to combat acne. This solution helps exfoliate the outermost layer of your skin and the inside wall of clogged pores to reduce the appearance of blemishes and improve the clarity of your skin.
Pros
Promotes clear skin texture
Fights the appearance of blemishes
Cons
Not suitable for sensitive skin
Rating
4.7
10. Drunk Elephant T.L.C. Framboos Glycolic Night Serum
If you are looking for a serum to add to your night-time skin routine, add this serum without thinking twice. It is a crowd-puller because it is light on your skin, gets absorbed quickly, and gives you brighter and clearer skin the next morning. It combats excess oil secretion, open pores, wrinkles, and fine lines.
Pros
Cons
None
Rating
4.7
Now do you agree that it is super easy to incorporate salicylic acid into your skin care routine? Our products are full of chemicals that end up damaging our skin further instead of improving it. But salicylic acid is one ingredient that is highly beneficial for your skin. Have any questions? Let us know by dropping a message in the comments section below.

The following two tabs change content below.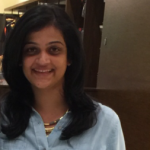 Latest posts by Pratima Ati (see all)