12 Best Saturday Skin Products – Our Top Picks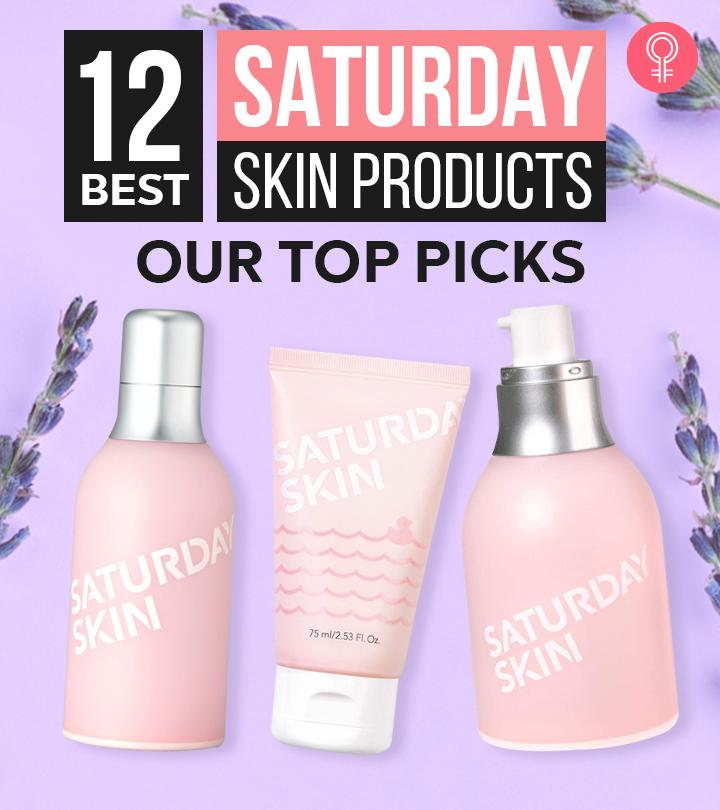 Sleeping in on a Saturday is the best thing ever. You wake up to pink cheeks, bright eyes, and a wide smile. Your skin feels rested and refreshed, and you are left with a glow that money can't buy – or, can it? Say hello to Saturday Skin! This Korean brand believes your skin deserves to glow whatever the day of the week it is.
Its product formulas are designed to mimic the way your skin feels when you wake up feeling rejuvenated – dewy, clear, and supple. The key to Saturday Skin's glass skin success is its patented Cha-7 es Complex. This ingredient promotes collagen and makes the skin supple. The products are vegan, cruelty-free, and free of parabens, sulfates, and synthetic fragrances and colors. We have compiled a list of the 12 best Saturday Skin products that consumers can't seem to get over. Take a peek!
Top 12 Saturday Skin Products
The Waterfall Glacier Water Cream contains Alaskan glacier water that provides intense hydration to your skin. It protects your skin from free radicals and reduces the appearance of pores and uneven skin. The unique formula is not only anti-aging but also provides mineral-rich moisture to your skin.
This cream contains Iceland moss that calms and reduces redness and Xpertmoist, a combo of ferment extracts and amino acids that prevent dehydration and improve the skin's vitality. The Cha-7 es Complex is an exclusive peptide mix that promotes your skin's natural regeneration process.
Key Ingredients: Alaska glacier water, Xpertmoist, Iceland moss, and Cha-7 es Complex
Pros
Mineral oil-free
Lightweight
Makes the skin soft and supple
Quickly absorbed
Cons
None
Rub-A-Dub is a refining peel gel that gently removes impurities from your skin with the natural enzymes in bromelain and papaya. It contains papain, which fights free radicals and boosts the skin regeneration process, and bromelain, which gently exfoliates the skin's impurities. Aloe barbadensis leaf polysaccharides calm and nourish the skin, while date seed boosts the skin's vitality.
The peel extracts the dead skin and impurities that clog the pores and visibly removes them off the skin in tiny balls. The result is a more refined, bright, firm, smooth, and exfoliated skin. The best part is it doesn't sting the skin the way other acids and scrubs do.
Key Ingredients: Papain, Bromelain, and Aloe barbadensis polysaccharides
Pros
Lightweight
A little goes a long way
Makes the skin soft and smooth
Cons
This buttery cream cleanser by Saturday Skin is super luxurious. It lathers into a thick, creamy foam that melts away dirt and makeup, leaving your skin squeaky clean and soft. This cleanser is formulated with apple and peach extracts that hydrate the skin and control excess sebum and oil. It also contains coco-glucoside that cleanses your skin without stripping it and Cha-7 es Complex that has anti-aging benefits.
The texture and consistency of this cleanser work wonders in removing heavy makeup. There is absolutely no need to scrub your skin raw. It does not leave the skin tight and stretched the way other cleansers do – it provides intense moisturization to the skin and makes it supple. This cleanser nourishes the skin, reduces the appearance of pores, brightens your complexion, and is perfect for everyday use.
Key Ingredients: Apple extract, Peach extract, Coco-glucoside, and Cha-7 es Complex
Pros
Great fragrance
Refreshes the skin
Brightens the skin
Suitable for everyday use
Cons
None
The Featherweight Daily Moisturizing Cream is water-based and feels extremely light on the skin – almost like a gel. It melts into skin and creates an oil-like film that spreads evenly and absorbs easily, without feeling greasy. This cream is perfect for massaging your face and neck.
The Featherweight Cream can be used as an overnight treatment option for dehydrated skin. It is infused with avocado protein extract that strengthens the skin's moisture barrier. It seals in the moisture and keeps the skin soft and healthy. It also contains vitamin C that brightens the skin and gets rid of spots. Cha-7 es Complex contains peptides with anti-aging effects, pomegranate extract boosts skin firmness and elasticity, and peach extract enhances your skin's vitality and makes it smooth and supple.
Key Ingredients: Avocado protein extract, Peach extract, Cha-7 es Complex, and Pomegranate extract
Pros
Non-greasy
Lightweight
Reduces redness and blemishes
Makes the skin soft and supple
Cons
None
The Wide Awake Brightening Eye Cream has a lightweight formula that calms puffiness, minimizes dark circles, and soothes skin irritation. It contains avocado protein and date seed extracts and a peptide complex that visibly illuminate the skin and maximize hydration. The texture is a dense souffle-like gel, which gets easily absorbed into the skin. This eye cream works by strengthening and hydrating the delicate skin around your eyes. It prevents loose skin and fine lines and helps reduce dark circles and puffiness.
Key Ingredients: Avocado protein extract, Date extract, and Cha-7 es Complex
Pros
Quickly absorbed
Brightens the under-eye area
Reduces dark circles and puffiness
Minimizes fine lines
Cons
The Saturday Skin Spotlight Brightening Mask comes as a pack of five sheet masks. It is intensely hydrating and revitalizes dull skin while soothing and repairing it. It also reduces the appearance of dark spots.
The sheets are soaked in a blend of ingredients that brighten the skin, such as licorice, bilberry, and lotus extracts. They also contain saccharomyces ferment that nourishes the skin and Cha-7 ex Complex that has anti-aging effects. These sheets are made from bio-cellulose, a cooling ingredient. Using the mask after a busy day can help calm redness, reduce visible pigmentation, and brighten tired skin within 20 minutes. It is great for prepping skin for makeup application.
Key Ingredients: Bilberry extract, Cha-7 es Complex, and Saccharomyces ferment
Pros
Refreshes the skin
Imparts glow
Reduces acne
Works well for uneven discoloration
Cons
If your skin feels tight, dry, tired, or dull on any given day, this mask will give it an instant lift. The pack contains five sheet masks made of bio-cellulose. These sheet masks are hydrating, gentle, and suit all skin types.
Each mask contains hyaluronic acid that replenishes moisture and watermelon and aloe that naturally refresh and hydrate your skin. This ultra-light bio-cellulose mask is soaked in saccharomyces ferment that contains potent actives that replenish and rejuvenate your skin from within. The CHA-7 es Complex stimulates the skin's natural regeneration process.
Key Ingredients: Hyaluronic acid, Watermelon fruit extract, Aloe leaf extract, and Cha-7 es Complex
Pros
Makes the skin soft
Suitable for sensitive skin
Imparts glow
Cons
The Cotton Cloud Probiotic Power Mask is a 100% natural microfiber sheet that contains prebiotics and probiotics. These boost the skin's radiance, provide intense hydration, and increase its vitality. The cotton extract has vitamin E and polyphenols that protect and hydrate the skin.
This mask also contains niacinamide that imparts glow to the skin. It easily adheres to the skin and stays on without slipping or becoming a gooey mess. Using this mask before applying makeup will give you a radiant flush and a pink glow.
Key Ingredients: Probiotics, Prebiotics, Cotton extract, and Niacinamide
Pros
Imparts glow
Long-lasting hydration
Reduces redness
Makes the skin soft
Cons
Facial essences are extremely popular in the Asian skin care market – and for a good reason. They are super nourishing for the skin and keep it looking fresh and youthful. Saturday Skin's beauty essence is lightweight, has hydrating, anti-aging, and firming properties, and reduces melanin production.
It contains ingredients that are designed to penetrate deep into your skin. The pomegranate extract in it hydrates, softens, and protects your skin against environmental stressors and boosts its elasticity. It makes the skin smooth, silky, supple, and plump. Apply it after cleansing your face to prep your skin for the moisturizer or serum.
Key Ingredients: Pomegranate extract and Cha-7 es Complex
Pros
Hydrates the skin
Increases skin elasticity
Makes the skin soft and supple
Cons
This skin smoothing lotion by Saturday Skin restores and replenishes your skin. This balancing lotion contains soothing magnolia vine extracts that maintain the natural balance of oil and water in your skin for a hydrated, smooth, and radiant look. It provides intense moisturization while minimizing the appearance of pores, small lines, and wrinkles. It also helps the skin retain moisture.
Key Ingredients: Magnolia vine extracts
Pros
Hydrates the skin
Makes the skin smooth
Minimizes pores
Reduces the appearance of fine lines and wrinkles
Cons
None
This potent serum by Saturday Skin is enriched with encapsulated probiotics that are activated by prebiotics. It also contains niacinamide that helps improve skin texture and tone and seabuckthorn fruit extract that deeply nourishes the skin. Cotton extract is rich in vitamin E and polyphenols that nourish the skin and protect it from environmental aggressors. Just a drop of this serum can give you luminous, glowy, and healthy-looking skin.
Key Ingredients: Niacinanide, Seabuckthorn fruit extract, and Cotton extract
Pros
A little goes a long way
Makes the skin brighter
Evens out the skin tone
Cons
Thick
Contains microbeads that don't wash off easily
A lot of mists in the market don't really do much beyond refreshing the skin. However, this product by Saturday Skin provides surprisingly intense hydration. It is also super soothing for damaged or sensitive skin. If you break out in rashes or find your skin getting red often, this is the product for you.
This mist contains hyaluronic acid that boosts your skin's moisture levels and makes it plump. The concentrated extracts of grape and kiwi deeply nourish your skin. This hydrating mist minimizes the appearance of pores and facilitates quicker absorption of products. It also provides your skin with the benefits of both a toner and an essence in a single product. You can wear this product over or under your makeup.
Key Ingredients: Hyaluronic acid, Grape fruit extract, Kiwi fruit extract, and Cha-7 es Complex
Pros
Great fragrance
Refreshes the skin
Minimizes pores
Non-irritating
Can be used over and under makeup
Cons
None
That was our list of the 12 best Saturday Skin products. If you are already a fan of Korean skincare brands, you will fall in love with this one! Do your skin a favor and get a couple of these in your beauty kit. Happy shopping!
Expert's Answers for Readers Questions
Is Saturday Skin a cruelty-free brand?
Yes, Saturday Skin is a cruelty-free brand. The company does not test its products or ingredients on animals. It also doesn't sell its products in countries where animal testing is required by law.
Is Saturday Skin a good brand?
Yes. Saturday Skin is an award-winning skincare brand. Its products are created by the scientists at CHAUM, a well-known wellness center in Seoul. This brand is popular for its innovative and effective skin-care treatments. The formulas contain its signature patented ingredient called Cha-7 es Complex. This ingredient is created through a fermentation technology from seven peptides that delay skin aging by supporting the skin's natural regenerative property. Saturday Skin states that its products are vegan, dermatologist-tested, and contain no parabens, sulfates, synthetic colors, or synthetic fragrances. That is why this brand is much loved and sought-after by its consumers.
Is Saturday Skin a Korean brand?
Yes, Saturday Skin is a Korean beauty and skin care brand.
Recommended Articles
The following two tabs change content below.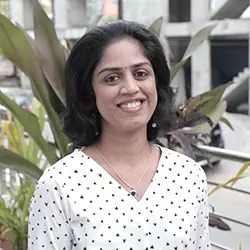 As Chief Editor, Harini sets the tone and editorial direction for StyleCraze to deliver engaging, interesting, and authentic content revolving around women's health, wellness, and beauty. She has over 14 years of experience in content writing and editing for online media. She specializes in the areas of Beauty, Lifestyle, and Health & Wellness and is proficient in Medical Sciences (Biology, Human Anatomy and Physiology, and Biochemistry). Her background in Biomedical Engineering helps her decode and interpret the finer nuances of scientific research for her team. Harini is a certified bibliophile and a closet poet. She also loves dancing and traveling to offbeat destinations.