10 Best Schwarzkopf Hair Color Product Ranges To Try in 2018
Schwarzkopf, one of the most renowned brands of today for hair color, has many hair styling and dyeing products that are guaranteed to give your hair that radiant and beautiful look! While the brand is extremely popular with stylists, the Schwarzkopf hair colors can also be used at home, giving you a glamorous and professional-styled coloring effect.
Schwarzkopf's color expertise palette has gained the trust of millions of women worldwide and proudly meets the expectations of its consumers for long-lasting colors.
If you're looking to add some color to your tresses, here are the top 10 Schwarzkopf hair color product ranges that you should choose from.
Schwarzkopf Hair Color Products
1. Schwarzkopf Igora:
Schwarzkopf igora gives a royal touch and color to your hair. The color range is vast and provides maximum intensity with high definition color. This gives full gray hair coverage for thick & resistant hair and has a good staying power in challenging conditions. The product spreads evenly that makes it easy to apply.


2. Schwarzkopf Palette Intensive Color Crème: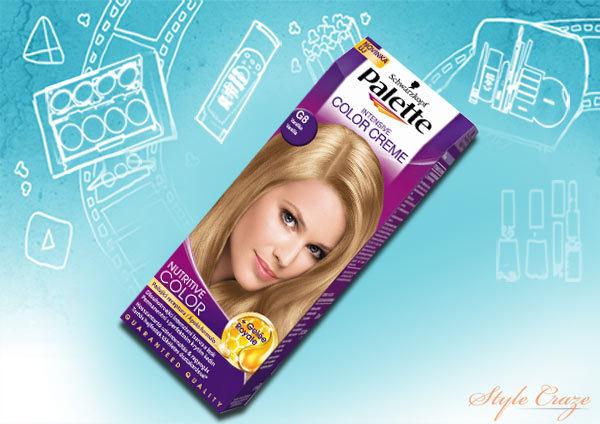 This new palette intensive color crème comes with liquid-keratin to give intensity, shine and long lasting color. It comes in varied shades that also add volume to your hair with style and the anti-fade protection makes your hair look shiny for a longer period of time. You can flaunt your style from various shades like cool to warm, red tones, natural or golden or browns and black. Their color palette has intensive range to choose from the new color dimension. The color helps to condition and provide deep, long lasting care for your hair, making your hair look extra soft and smooth.


[ Read: Schwarzkopf Conditioners ]
3. Schwarzkopf Palette Permanent Natural Colors:
Palette permanent natural colors give rich and natural-looking coloring with intensive care. This new palette gives nutrition, since it includes pure selected oils and jojoba milk. Your hair feels really soft, shiny, radiant and full and is great for grey hair coverage.
4. Schwarzkopf Palette Deluxe:
Palette deluxe is the first ever color, which cares for your hair with intense 7-oils serum. This gives a permanent coloration along with natural care for healthy looking shiny hair. It makes your hair look gorgeous, rich and full of volume. The palette deluxe has a rich, creamy texture that is highly pigmented. The color goes deep into the hair to give a luxurious long-lasting effect. It is easy-to-use and comes in a bottle that makes it very precise to apply at the roots without getting messy and dripping. Excellent for those who want grey hair coverage.


[ Read: Hair ]
5. Schwarzkopf Palette Salon Colors: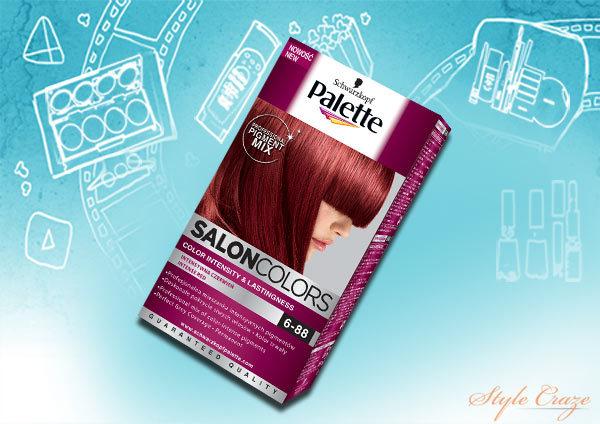 This Schwarzkopf hair coloring product gives intense shine and long-lasting coloration.  It is easy to apply and gives precise application with excellent grey hair coverage. They get deeply infused into the hair fiber for the best colouring results. They also act as a strengthening conditioner to provide care, reconstruction and coating to the hair. This hair color has long-lasting effect that makes your hair healthy and vibrant. They come in a bottle that can be applied easily on any hair length to give stunning color result.
[ Read: Hair colour ]
6. Schwarzkopf Palette Mousse Color: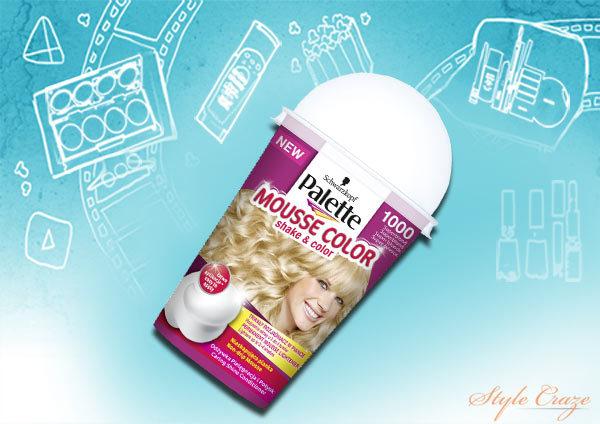 This is a mousse coloration that is easy to apply and provides a glossy shine. It comes in a ready-to-use bottle, like a shampoo and has a juicy-fruity scent that is lingering and keeps the coloring smell at bay. The color is long –lasting and glossy and is excellent for grey coverage. This non- drip and non- messy formula has been designed especially by the experts. This palette contains the goodness of strawberry extract that makes it very gentle on hair, while deeply strengthening and nourishing your hair to make it look even more healthy, soft and shiny.
7. Schwarzkopf Palette Color & Gloss: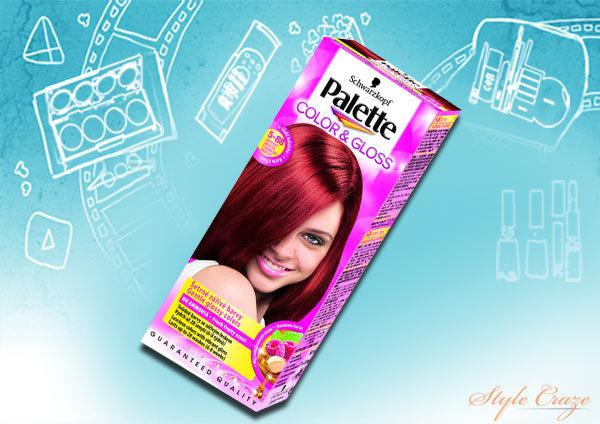 Palette color and gloss colors your hair with a perfect glossy and vibrant effect. The inclusion of macadamia nuts helps to provide intense and gentle hair care. This is a natural hair color that doesn't include any ammonia. The vibrant, luscious, glossy colors give vivid shine and good grey coverage and leave your hair smelling lovely with the fresh fruity aroma of raspberry, litchi, peach and roses.
[ Read: Best Schwarzkopf Shampoos ]
8. Schwarzkopf Palette Color Shampoo:

Palette color shampoo is a pure color that doesn't contain any ammonia and is very gentle on your hair. This is a semi-permanent color that has a creamy texture and contains argon oil to give a healthy and natural look. This color helps boost shine and provides excellent grey coverage. The creamy texture makes it easy for application – no dripping or getting messy.


[ Read: Tips to Choose Best Hair Colour for Skin Tone ]
9. Schwarzkopf Palette Instant Color: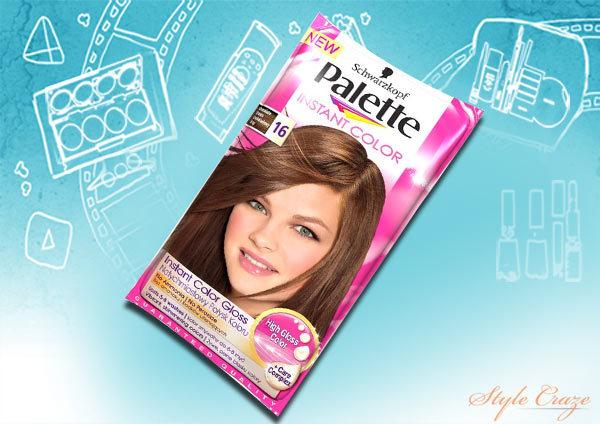 Palette instant color provides shine with intensive care. The coloration doesn't contain ammonia and peroxide, which means no harm to your hair. It gives a permanent coloration with shimmering shine and the colors are available in 10 instant glossy shades. The hair color lasts for 6-8 hair washes and is easy and fast to apply.
10. Schwarzkopf Ultimate Color:
This ultimate color has multi-usage that comes in a foamy texture. This is a permanent hair color that doesn't involve mixing, stress and mess. It can be easily used at home for one full-head application and one re-touch application. Your hair will look vibrant and professionally-styled, thanks to the intense care conditioner. The color includes liquid keratin that helps in maintaining hair structure and providing healthy hair.


[ Read: Best Loreal Hair Colours ]
*Subject to Availability
Hope this article was informative and interesting. So, which Schwarzkopf hair color you are going to try? Please share your valuable comment mentioning your experience.

The following two tabs change content below.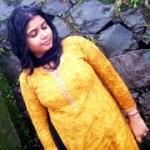 Latest posts by Jayshree Bhagat (see all)