15 Best MAC Lipsticks You Need To Have
MAC lipsticks are the real deal, ladies. They are single-handedly responsible for fueling all of our lipstick addictions. With their signature vanilla scent, extreme longevity, bullet-inspired cases, and brilliant quality, these lippies are everyone's favorite. To proclaim our love for both lipstick and MAC, we have put together a round-up of 15 of the best MAC lipsticks that you absolutely need to try this year. Keep reading to find out more.
15 Of The Best MAC Lipsticks Out There
1. MAC Matte Lipstick in Velvet Teddy
Review
If you are into nude shades, Velvet Teddy is a gorgeous soft pink-toned nude that is great for daily wear. Despite being a matte formula, this lipstick glides smoothly onto the lips and is not drying. However, as it is a light color, it may enhance the look of chapped lips, so make sure you moisturize well before application. You can pair it with bold eye makeup or go for a natural "no-makeup" makeup look.
Pros
Easy to apply
Long-wearing
Does not smudge, fade, or feather
Versatile color
Perfect for fair and medium skin tones
Cons
Duskier skin tones may look washed out, especially in photographs.
2. MAC Retro Matte Lipstick in Ruby Woo
Review
This cult-favorite shade from MAC's Retro Matte range deserves all the spotlight it gets, partly because it looks stunning on all skin tones. This blue-red shade is insanely pigmented and has a true velvet matte finish that lasts forever. Since this is a matte formula, it helps increase the vibrancy of the color. However, its formula has a reputation for being a tad bit drying, so prepping your lips is a must before you go in with this color.
Pros
Long-wearing
Super pigmented formula
Does not transfer
Cons
Tends to tug your lips while applying.
If your lips are on the drier side, it tends to accentuate the fine lines on them.
3. MAC Matte Lipstick in Diva
Review
Diva is perhaps the prettiest intense reddish-burgundy shade out there that looks beautiful on just about every skin tone. This shade also has a matte finish, but it is not too drying and goes on smoothly, without being patchy (which tends to happen with darker shades a lot.) The color is extremely pigmented and is bang on for fall and winter trends.
Pros
Easy to apply
Long-lasting
Comfortable on the lips
Does not transfer
Cons
None
4. MAC Satin Lipstick in Rebel
Review
MAC describes Rebel as a midtonal cream plum shade. Its creamy formula features a soft cushiony feel, medium-to-full buildable coverage, and a satin finish. This berry color works on pretty much every skin tone and is especially perfect for fair, cool-toned skin tones. This color tends to leave your lips with a subtle, even stain, and it does not require a lot of touch-ups.
Pros
Long-wearing
Buildable color
Comfortable satin finish
Transfer-proof
Cons
None
5. MAC Retro Matte Liquid Lipcolor in Topped With Brandy
Review
Topped with Brandy is a deep dirty rose that provides a splash of long-wearing color in a liquid-suede finish. The consistency of its formula is thin, smooth, and easy to spread across your lips for even coverage. Depending on your skin tone, this shade may look more or less cool-toned on your skin. However, it adapts to look flattering on you, regardless of whether you are an NC 15 or an NW 50.
Pros
Long-wearing
Extremely pigmented
Easy to apply
Sleek packaging
Cons
6. MAC Lustre Lipstick in Capricious
Review
MAC's Capricious is a lovely plum rose shade that is neutral yet slightly cool-toned. Its formula goes on sheer, and its color is extremely buildable. While it is sheer enough not to be a whole "look" on its own, it can be paired with a whole bunch of dramatic eye makeup looks.
Pros
Easy to apply
Comfortable on the lips
Buildable color
Makes lips look plumper
Cons
7. MAC Frost Lipstick in Fresh Moroccan
Review
Fresh Moroccan is a warm brick red with a frosted finish. Its formula is non-drying and super easy to apply. It achieves its frostiness from highlights of gold pearls that give this color a very festive vibe. Its cinnamon color stands out beautifully against fair and pale skin tones.
Pros
Easy to apply
No bleeding or feathering
Transfer-proof
Long-wearing
Cons
None
8. MAC Matte Lipstick in Heroine
Review
If you fancy purple lipstick, Heroine from MAC is a true matte bright purple. This best-selling formula is creamy and smooth with a matte finish. It will leave you thinking of spring and flowers and is guaranteed to brighten up your face and outfit instantly. Yes, it is a bit daunting for those who don't experiment, but if you tone down the rest of your face makeup, this color actually looks hella lit on just about anyone.
Pros
Long-wearing
Non-drying
Easy to apply
Suitable for all skin tones
Cons
None
9. MAC Matte Lipstick in Russian Red
Review
Russian Red is another one of MAC's cult-classic shades. Although it is often compared to Ruby Woo, it is actually a cooler-toned, rich red shade. Now, we gotta tell you, this red has a certain depth that a lot of red lipsticks tend to lack. It is extremely versatile and tends to suit a multitude of skin tones. If you don't already own this lipstick, you are seriously missing out!
Pros
Creamy texture
Easy to apply
Long-lasting
Buildable color
Cons
None
10. MAC Retro Matte Liquid Lipcolor in High Drama
Review
This deep dark plum from MAC's Retro Matte Liquid line is one of the hottest shades at the moment if you are looking to make a statement with your lips. Its formula offers full coverage and leaves your lips with a true matte finish. This is one of the most fitting lip colors for fall and winter.
Pros
Easy to apply
Smooth texture
Long-wearing
Applies evenly
Cons
11. MAC Matte Lipstick in Mehr
Review
Mehr is a dirty blue-pink shade that makes for a great everyday color. Since it is a very subtle shade, you can pair it with smokey eyes or blush. The texture of this formula is creamy and smooth, and it does not leave your lips feeling parched like some matte lipsticks tend to do. This is a must-try for fair and medium skin tones.
Pros
Versatile
Easy to apply
Long-wearing
Does not flake or budge
Cons
None
12. MAC Satin Lipstick in Twig
Review
Twig is a soft, muted brownish-pink that is perfect for light to medium skin tones. Even though this is a nude shade, it happens to be on the warmer side and will not leave you looking washed out or dull. If you are looking for a lip color for daily wear or office wear, Twig makes for an excellent choice.
Pros
Creamy formula
Easy to apply
Feels comfortable on the lips
Long-wearing
Cons
None
13. MAC Amplified Lipstick in Smoked Almond
Review
Smoked Almond is a bright rose brown, and its formula holds intense amounts of pigment. So what you get is extreme color intensity, vibrancy, and clarity. Its luxurious gel base melts on contact, leaving you with fully saturated color in a single stroke. It is super saturated and creamy, but it does not emphasize dry patches or lines. If you have dry lips, this is one formula you might love!
Pros
Lightweight
Easy to apply
Long-wearing
Does not bleed or feather
Cons
None
14. MAC Powder Kiss Lipstick in Burning Love
Review
Burning Love from MAC's Powder Kiss range is a gorgeous plum with a formula that is hydrating yet matte. Its formula contains moisture-coated powder pigments that condition and hydrate your lips. You get the zero-shine look of a matte lipstick, accompanied by a cushiony, lightweight feel of a balm.
Pros
Soft-focus look
Blurs lines and smoothes lips
Comfortable to wear
Long-lasting
Cons
None
15. MAC Amplified Lipstick in Brick-O-La
Review
Brick-O-La is a mid-tone berry with an amplified cream finish that lasts through the day. It is extremely pigmented, and a couple of swipes is all it takes to cover any discoloration or pigmentation on the lips. Its creamy formula sits well on the lips and does not dry them out or accentuate dry patches. This shade is a must-try for pale to fair and medium skin tones!
Pros
Long-wearing
Easy to apply
Comfortable on the lips
Non-drying
Cons
None
That was our round-up of the 15 best MAC lipsticks of all time. While picking a lipstick shade, the first step is determining your skin tone and undertone. For instance, most people fall into one of two categories: warm or cool. Those with warm undertones have an olive or golden hue, while those with cool undertones tend to have fairer skin. If you have cool undertones, you should be careful with really light shades as they can wash you out. For warm undertones, the best lip colors are those in warm shades like orange or red.
What's your favorite MAC lipstick and why? Which ones are you looking forward to trying? Let us know all of it in the comments section below.
Recommended Articles:
The following two tabs change content below.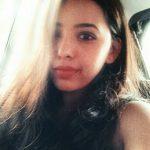 Latest posts by Esha Saxena (see all)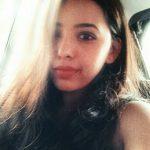 Esha Saxena
Esha Saxena is a writer, journalist, and a full-time wallflower. She holds a Master's degree in Media and Mass Communication and firmly believes that makeup is nothing less than art. Combining her love for writing with her passion for makeup, she brings to you reviews, techniques, and her ever-growing knowledge on this form of art. In her spare time, she loves reading, listening to obscure indie bands, and writing poetry – all of this while being a crazy dog lady.