20 MAC Lipsticks You Need To Have
It is no secret that MAC is the holy grail of cosmetics and is almost single-handedly responsible for fueling our lipstick addiction. With its signature vanilla scent, bullet inspired case and excellent quality, MAC has been the favorite of celebrities and girls on the street alike. Then it comes as no surprise that some of the shades of MAC have achieved a cult status and are iconic when it comes to makeup. Also, MAC  adds innovative and trendy shades in their collection, on a regular basis. Irrespective of your skin tone and preferences, you can always find a shade that seems like it was made keeping just you in mind. MAC lipsticks rarely disappoint. I am sure you will agree with me.
Here are our picks from the most popular collection of MAC lipsticks.

Best MAC Lipsticks
Collection 1: Retro Matter Liquid Lip Colour.
The collection comes with 15 color variants, ranging from sweet pinks, fiery red to deep plums and peachy nudes. The formula is super creamy and lightweight in texture.
Pros:
Liquidy, creamy texture that allows easy application
Super matte finish
Long-Lasting
Cons:
Retro Matter Liquid Lip Colour Review
The creamy formula glides on smoothly, and very little product is required for total coverage. The packaging is sturdy, and the applicator works to give the lips that splash of bold color with a suede finish. The range of colors is wide and offers something for everyone. Most of the shades are classic, so that you can use them without the fear of the colors going out of fashion. The color stays put comfortably for 5-6 hours and is fairly transfer proof. It is better to use a lip primer with these to balance out the dryness.
Rating: 4.5/5
StyleCraze Recommended Products:
1. MAC Lady Be Good
It is a soft peachy coral shade, with warm undertones. Suitable for most skin tones.
Suitable For: Everyday wear to work, especially in summers.
Where To Buy MAC Lady Be Good Liquid Lipstick Online?
2. Divine Divine
One of the prettiest pinks in the range, the color of this one will remind you of a strawberry smoothie. The shade is very feminine and works best on neutral to medium skin tone. If you are looking for that perfectly feminine and flirty summer shade, this could be your pick.
Suitable For: A brunch with your girl gang or a lunch date.
Where To Buy Divine Divine MAC Lipstick Online?
3. Feels So Grand
This one is a true intense red, designed to bring out the diva in you. It's a bright red that looks best on medium to fair skin tone. But if you ask me, with the right attitude anybody can pull off this color. A muted smokey eye with this shade on your lips is all you need to look like the ultimate glam girl.
Suitable For: A glamorous party or a romantic dinner date
Where To Buy Feels So Grand MAC Lipstick Online?
4. High Drama
Trendy and oh-so-chic, this deep, dark plum would be a worthy addition to your kit, especially with plum being one of the hottest lipstick color trends at the moment. It works with all skin tones but pops out the best in a medium tone.
Suitable For: Night outs and parties.
Where To Buy MAC High Drama Retro Matte Liquid Lip Colour?
Collection 2: MAC Matte Lipsticks
This is one of the latest updated collection that features some old favorites and introduces some new fiery colors.
Pros:
Super Matte finish
Long lasting
Opaque finish which gives excellent color payoffs
Cons:
MAC Matte Lipstick Review
The formula of the mattes are same as that of retro mattes. The collection has been recently updated and features an eclectic mix of classic hues and modern high fashion shades. The matte formula stays put as long as it is not removed but starts fading after 6-7 hours. The best part about this collection for Indian MAC lovers is that MAC recently teamed up with the famous Indian makeup artist, Mickey Contractor to come up with four new shades, which look gorgeous and flawless on Indian skin tones.
Rating: 4.5/5
StyleCraze Recommended Products:
5. Runway Hit
A beautiful light nude with coral undertones, it is one of those lipsticks you cannot do without. A coral-based nude works on a large variety of skin tones. However, being the lightest shade in the range, it does not offer the same opacity as other colors from the same range
Suitable For: Everyday wear or casual lunches
Where To Buy MAC Runway Hit Lipstick Online?
6. MEHR
A dirty pink with blue undertones, this is one of the shades developed by MAC in association with the Indian makeup guru, Mickey Contractor. It works on most Indian skin tones but flatters the cool tone the most. The color has a rare ability to add a flush of fresh color to your face.
Suitable For: Everyday wear or formal occasion in the daytime.
Where To Buy MAC Matte Lipstick MEHR Online?
7. Matte Royal
A deep blue with an intense purplish tint, this one is not for the faint-hearted. The color, although makes a very striking statement, is still wearable and does not make you look like a goblin or a vamp. It is also a lot less dry than most of the other ones from the same line and leaves a nice silky finish.
Suitable For: Days you are feeling a little adventurous.
Where To Buy Mac Lipstick- MATTE ROYAL Online?
8. Whirl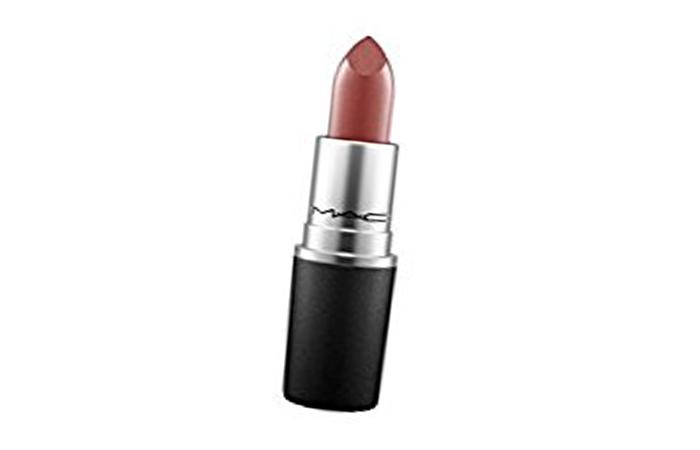 One of the bestsellers from the line, this dirty rose shade is a serious 90s throwback when brown lipsticks were all the rage. It is one shade that actually suits everyone. However, if you have a darker skin tone it can look a little more like a nude brown, but a killer one at that as well.
Suitable For: Casual parties
Where To Buy MAC Whirl Matte Lipstick Online?
Collection 3: MAC Retro Matte
Fiercely feminine is how MAC describes their line of Retro Matte lipsticks and timeless and classic is how makeup lovers like to define them. Although there are primarily four shades in the permanent line, they keep updating the line from time to time.
Pros
Classic Hues
Defines the lip
Perfect Matte finish
Cons
Dry on lips
Some of the shades are hard to find
The Retro Matte collection of MAC has always enjoyed a classic status when it comes to lipsticks. The lipsticks give a super matte finish and stay put easily for 7-8 hours even after meals.   The only problem with the collection is, because of its immense popularity and growing demand the availability becomes a huge challenge. But that only confirms the quality of the product. Also, the permanent line has only a few shades, and the other colors are only released as a special and limited edition.
Rating: 4/5
StyleCraze Recommended Products:
9. Ruby Woo
This is hands down one of the most popular shades in the history of lipsticks. The intense red with blue undertones has been a favorite of most girls irrespective of their taste. Although the shade compliments cool skin tone the most, anybody can pull off the look effortlessly.
Suitable For: Every time you want to look like a true diva.
Where To Buy MAC Retro Matte Ruby Woo Lipstick Online?
10. All Fired Up
A bright fuschia with red undertones, this is the kind of shade that instantly brightens up your face. It looks best on medium to fair skin tones but works surprisingly well with dusky skin tones too.
Suitable For: Brides who want a bold lip that is not red.
11. Relentlessly Red
The color looks drastically different on different skin tones. MAC defines it as a pinkish red with coral undertones. However, debates aside, the color looks extremely bold and is flattering on almost every skin tone
Suitable For: Parties or formal dinners
Collection 4: MAC Amplified Lipsticks
The collection is perfect for those who do not like glossy lipsticks but are not exactly fans of mattes. The formula of Mac Amplified lipstick lies somewhere in the middle of glossy and matte.
Pros
Creamy Texture
Opaque
Long-lasting
Highly Pigmented
Cons
Can accentuate the fine line on the lips if not exfoliated before application
MAC Amplified Lipstick Review
The Amplified range comes in 21 shades and lets you choose from a variety of vibrant but wearable colors. The creamy texture does not dry out the lips as much as the mattes, but is not glossy in appearance either. 1-2 swipes give ample coverage, but the color is not really transfer proof and starts fading in 4-5 hours. Although it's not extremely dry, exfoliating the lips before application yields better results.
Rating: 4/5
StyleCraze Recommended Products:
12. Impassioned
It is a bright fuschia pink with a tinge of coral. The color is one of those that look different on different skin tones. Impassioned is one of the MAC lipsticks which has a cult following, and the reason can be traced back to how it instantly brightens the face with a color that is intense but not overpowering.
Suitable For: Summer brides or any daytime festivities.
Where To Buy MAC Impassioned Amplified Creme Lipstick Online?
13. Brick-o-La
It is mid tone berry, that looks gorgeous on medium to dusky skin tones. It has a warm plum undertone which works beautifully to give your lips that pop of color.
Suitable For: Casual events or dressy office days.
Where To Buy MAC BRICK-O-LA Amplified Creme Lipstick Online?
14. Morange
An underestimated color for long, orange has been ruling the fashion scene for the last few years. A bright neutral toned orange is one of the head turners that you need to have. It works best on fair to medium skin tone. The shade is bold and is meant for the ones who love to have the spotlight on them.
Suitable For: Daytime pre-wedding functions.
Where To Buy MAC Morange Amplified Creme Lipstick Online?
15. Blankety
They say you can never have too many nude lipsticks and makeup enthusiasts seem to agree. The color is a warm beige with a pearl finish and pink undertones. If your skin tone ranges between fair and medium and you have been looking for the perfect pink based nudes, your search will end with this pretty shade.
Suitable For: Everyday wear
Where To Buy MAC Amplified Creme Lipstick in Blankety Online?
Collection 5: MAC Cremesheen Lipstick
Moving away from the world of mattes, MAC Cremesheen lipsticks gives the same finish as the name suggests. A buttery texture with a hint of sheen and a variety of colors to choose from, it is one of MAC's most popular lines.
Pros
Buttery Texture
Applies smoothly
Hydrates the lip
Long wear
Available in a huge variety of shades
Cons
Color needs re-building for the desired effect
Not as long lasting as you would expect for the price
MAC Cremesheen Lipstick Review:
Mac Cremesheen lipsticks are for those who do not prefer a matte finish. The colors are vivid, and the formula is hydrating to the lips with a touch of sheen that makes the lips looks healthy. The variety of colors in this formula is abundant which means that there are options to suit every skin tone and preferences.
Rating: 4/5
StyleCraze Recommended Products:
16. Party Line
It is a plum toned red that looks amazing on any skin color. The shade falls somewhere between pink and maroon and thus can be worn during both day and night.
Suitable For: Lunch date and casual evening get-togethers.
Where To Buy MAC Cremesheen Lipstick – Party Line Online?
17. Cream In Your Coffee
It is a mid-tone pink brown which like most nudes look different depending on the skin tones. The color is buildable and gives sufficient coverage with 1-2 swipes, and the end result is a soft, sophisticated shade.
Suitable For: The days you want to look put together without putting in too much effort.
18. Saigon Summer
It is a frosted orange shade that is vivid but not in-your-face like most lipsticks from the orange family. On some skin tones, it might appear to have a brownish undertone. The color looks the best on medium to light skin tone.
Suitable For: Days you want a pop of color to brighten up your face without going too overboard, for example, an important office presentation.
Where To Buy MAC Cremesheen + Pearl Lipstick SAIGON SUMMER Online?
Collection 6: MAC Frost Lipsticks
Well, I know it is the not late 90s or early 2000s anymore, and you are not going to jump at the mention of frost lipsticks now. But with a great variety of colors to chose from and creamy texture, these might convince you to fall in love with frost lipsticks all over again.
Pros
Creamy texture
The shimmer does not look overpowering on lips
Huge variety of colors to choose from
Fairly long lasting for a frost finish
Cons
A difficult style to carry
MAC Frost Lipstick Review:
Though fashion gurus have termed frost lipsticks to be history, makeup lovers have not yet discarded the trend. If used correctly, these frost lipsticks in gorgeous shades amp up the glamor quotient. The shimmer adds just enough glitz without going overboard and does not look too much on lips. However, it can be difficult to remove the shimmer off the lip after the color wears out. The lasting power of these shades are surprisingly long, given they all have a frost finish. The color stays put for 3-4 hours without re-application.
Rating: 3.5/5
StyleCraze Recommended Products:
19. Gel
It is a warm gold with a sheer metallic finish. It gives your lips a subtle golden glow with a hint of color to glam up even the most simple look. It is a perfect color to build up if you want to convert your semi-mattes into something more festive, without disturbing the color too much.
Suitable For: Weddings and festive parties.
20. Fresh Moroccan
If you raid your mom's lipstick collection, you are sure to find a similar shade. Fresh Moroccan is a warm brown, of course with a frost finish. The color has a slight maroon tinge, that can be built up to almost a brick red. The shade has a vintage glam appeal to it. It can look good on any skin tone but will shine on medium to dark skin tones. It also exceptionally compliments festive Indian wears.
Suitable For: Events where you are going for a relaxed glam look, for example, a wedding function of a colleague or a relative.
So, that was our list of the best picks from the MAC lipsticks collection. For those wondering what color best suits your skin tone? Here you go…
MAC Lipsticks For Different Skin Colors
Expert's Answers for Readers Questions
3 best MAC lipsticks for fair skin?
A good lipstick works like magic. And though most lipsticks look stunning on fair skin, choosing the best out of the lot can be confusing. So, here are our picks of the three best MAC lipsticks that will suit fair skin, come what may. MAC Syrup, a gorgeous mauve pink color that could be worn anytime, anywhere. MAC Crosswires, for women who find orange too loud and brown too boring. This coral lip color will make your day, every day. MAC Russian Red, this amazing red matte lipstick is perfect to wear for night events as well as day gatherings.
Which are the most suitable MAC lipsticks for dark skin?
Dark skin tones can look really stunning with the right makeup. And what better than the perfect lipstick to complement the gorgeous glow? So, get your hands on these MAC lipsticks that are just the right color for darker skin tones. With MAC Neon Orange, sport an electrifying look at night parties. MAC Diva, a burgundy maroon matte for the diva in you. MAC Spirit, a perfect nude that will blend beautifully with your skin, making your look classier than ever. Last but not the least, MAC So Chaud, for those bright days when you feel like dressing up for no reason.
What are the best MAC lipsticks for medium skin?
There is a common notion that most lipsticks suit women with medium skin tones. But in reality, it is harder to look for the perfect lipstick color for medium skin tones than extreme skin tones. But, once you find your right shades, there's no stopping you! So, here are our MAC bests that you can pick blindly. Begin with MAC Vegas Volt, a bright orange coral opaque for day-to-day wear. MAC Lady Danger, a gorgeous bright orange that is perfect for summer parties. MAC Velvet Teddy, a stunning brown nude lipstick that defines absolute perfection when combined with smokey-eyed makeup.
How to choose the best MAC lipsticks for pale skin?
Finding the right lipstick for pale skin tones can be daunting. Some look too loud, while the others look too pale on an already pale complexion. So, how to strike the perfect balance and choose the right shades? Well, we have done that for you! Consider these as your go-to MAC lipsticks that could never go wrong. MAC Hue, the most popular sheer pink nude that is hands down the best MAC lipstick ever. MAC Ruby Woo, a bright red retro matte that will define your features like never before. MAC All Fired Up, every woman's favorite hot pink.
What are the best MAC lipsticks for brown-skinned women?
Dusky is the new diva! Gone are the days when fair skin defined beauty. Brown skin-toned women are at the peak of the glamor charts with their perfect makeup and style. So, here are the most popular MAC bests that are absolutely perfect for brown skinned women. MAC Russian Red, a must-have in every girl's handbag. MAC Ruby Woo, your go-to style statement. MAC Relentlessly Red, a pinkish red retro matte that is an all-time charmer. MAC Chili, a burnt orangey red that looks gorgeous on warm skin tones, MAC Candy Yum Yum, the blue-based pink matte that is a complete show-stopper.
Can you suggest any 3 best MAC lipsticks for women with olive skin?
Those with olive skin is are beautifully neutral, so there is no dearth of 'perfect lipstick shades' for these gorgeous divas. While pink and mauves are hot sellers, you will be amazed at how glamorous reds can make you look. So here's our Best Of MAC list for olive skin tones. MAC Lady Danger, a bright orange matte that is perfect for the office as well as evening wear. MAC Twig, a gorgeous pink with matte finish that will look stunning with minimal makeup, and MAC Rebel, a wine pink shade in a satin finish for a classy look that can never go out of fashion.
Although it would be fun to go on and on about the gorgeous hues that MAC has to offer, but sadly, like all good things this has to end too. These are some of our favorites from MAC, and we have tried to include shades for a broader spectrum of skin tones and preferences, but even we know it's impossible to pick favorites when it comes to MAC lipsticks.
Tell us your favorite MAC lipstick shade and also let us know which of these 20 shades is going to grace your lipstick collection when you go shopping next time, in the comment section below.
Recommended Articles:

The following two tabs change content below.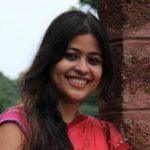 Latest posts by Avipsha Sengupta (see all)