Top 10 Best Selling Tom Ford Perfumes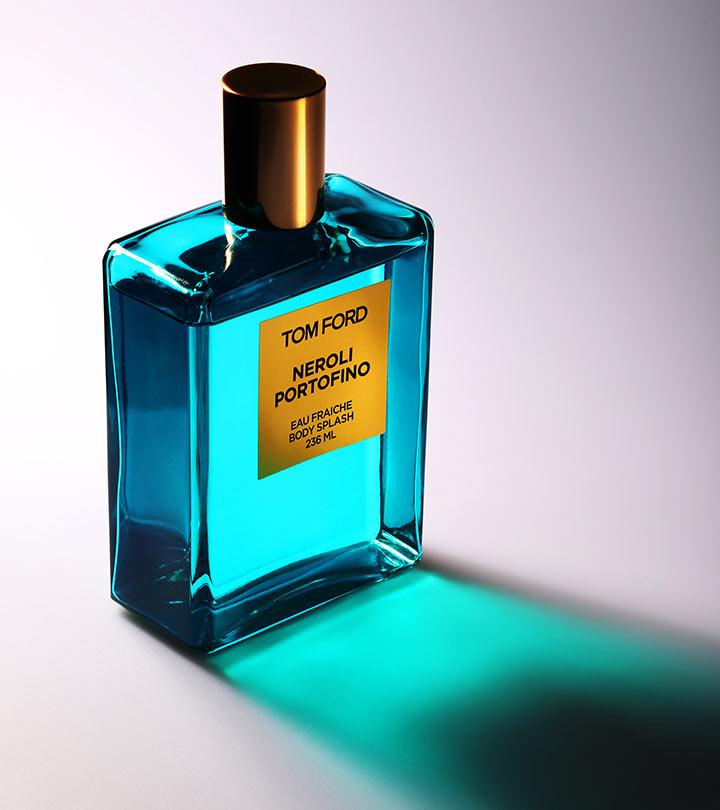 Everyone wishes to wear a perfume that is cool and unique. Be it men or women, one will always choose a perfume that will suit their personality and reflect their mood as well! If you haven't still found your type, then it's time to try one of the TOM FORD perfumes.
You may ask why? Well, here is the answer. It is very distinctive, complex and comes with well constructed, fragrance. I'm sure this one will not disappoint you, because you will end up with a fresh and lively fragrance that is captivating. I've got the perfect list for you!
Check out these top 10 TOM FORD perfumes for women.
This black orchid Eau de Parfum embodies the true essence of the modern woman. The fragrance is oriental that is very curtsy, sexy and sensual. Oriental fragrances are base of sandalwood, chocolates, vanilla and incense so it's not very hard to fall in love with the scent of this perfume. If you like black orchids and spices aroma then you'll definitely love it to the core. The packaging is done in a classic black bottle which is extremely stylish and convenient. This is definitely among the best Tom Ford perfumes in the market.



Similar Products

This Eau de Toilette from TOM FORD comes in a chic white bottle, which is very stylish. It has a floral fragrance and it's perfect for daytime as the fragrance is very pleasant. If you're someone who loves floral fruity scents then white patchouli from TOM FORD collection is definitely for you. The scent is soft, fresh, crisp, and clean and you'll love wearing it. The fragrance is very feminine despite the slight ocher and musk which makes it more appealing.



Similar Products

If you're a fan of citrus fragrances, then this Eau de Toilette is for you from TOM FORD perfume collection. The aroma is crispy and citrusy, specially made for men. It comes in a classy glass bottle which is really stylish and it will look great on the dressing table. The fragrance is a mix of citrus, ginger, grapefruit, and deep greens which smell very refreshing. It's great for gifting purpose too.



Similar Products

This woman Eau de Parfum comes in a classy and stylish packaging which is sturdy and travel friendly at the same time. This has a woody, musky fragrance which is in trend for a while now. Woody scent is a base of citrusy and chypre fragrances which is long lasting. You will fall in love with this perfume as the fragrance is sexy and sensual.



Similar Products

5. Noir by TOM FORD for Men:
If you like an oriental and spicy fragrance, then this Noir Eau de Parfum is definitely for you. The fragrance is sensual, warm and sexy. If you like such fragrances then go for it. This will give more intense and longer lasting fragrance. It's amongst the best sellers of TOM FORD perfume collection because of the oriental fragrance which is known for tenderness, sensuality and depth.



Similar Products

[ Read: Musk Perfumes For Women ]
Grey vevtier perfume from TOM FORD is unisex perfume, thus it can be used by anyone. The scent is a mixture of salty and citrusy that is very sexy and sensual. The fragrance is long lasting and it stays for entire day and makes you fresh all day long. It features citruses, spices, valued wood and vetiver which make it even more worthy. The perfume is packed in an elegant packaging and it's not very heavy so you can carry it while travelling too.


This perfume from TOM FORD has a very nice fragrance which is spicy and sweet at the same time. The scent is similar to the blend of vanilla, chocolate, clove, cinnamon and spices… interesting, right? If you're a spice lover then you are going to enjoy this perfume as the fragrance is very pleasant and refreshing. The packaging is done in a neat bottle which is easy to carry and looks classy. This rummy, boozy scent perfume is perfect for those who prefer spices fragrances on them.


This Bois Marocain by TOM FORD is made for women as the fragrance is sensual and sexy which is recommended to use during daytime. The scent is woody and is based on sandalwood or patchouli. The perfume comes in a lovely glass packaging, which looks really stylish and elegant at the same time. If you like woody, spicy and sensual fragrances then this perfume is for you.


This perfume from TOM FORD comes in an aqua colored plastic bottle which is travel friendly and chic at the same time. The fragrance is a mixture of fruity and floral which is sweet, crispy. The fragrance is long lasting and it stays for entire day which is commendable. It's a lovely scent especially for summers as the fragrance is neither too sweet nor woody. It will remind you of the salty sea breezes because of the refreshing and fresh scent.


Who says floral fragrances are only for females? I think you haven't tried the unisex Eau De Parfum Spray from TOM FORD which is a mixture of lavender palm. This floral scent perfume is for men and women both who love sensual, sexy fragrances. The tops notes are a blend of lavender, lemon and bergamot which means it's long lasting too. It's perfect for all occasions and you'll surely fall in love with the floral plus fruity fragrance.



I hope this article on TOM FORD top 10 perfumes will surely help you pick the right one that suits your personality and also displays the perfect elegance. Stay stylish, stay gorgeous!
*Subject to Availability