10 Best Serums For Dry Skinned Women To Try in 2019
Dry skin is a very common problem. It gets worse during winters, when cold and coarse air makes our skin drier and rougher. You must know the best possible ways to take care of this issue. Here is where serums can work wonders. They make your skin supple, moisturized and tend to keep it hydrated for a long time. But, it is very important that you use the correct serum which will work for your skin. Here are the best of the best serum for dry skin which will work wonders for your skin and keep it protected during winters.
Best Serums For Dry Skin
1. Kaya Skin Rejuvenation Serum:
On top of my list of best face serums for dry skin is Kaya Skin Rejuvenation Serum. This comes in a 30 ml bottle. It keeps your skin moisturized for 5-7 hours. It will work best when used twice a day. It has a non-oily formulation which also helps prevent collagen breakdown, reduces fine lines and stimulates cell renewal.
2. Pond's Gold Radiance Precious Youth Serum:
Pond's Gold Radiance Precious Youth Serum helps to restore your skin's nutrients. It hydrates and softens your skin and helps in eradicating the pigmentation marks and age spots. It has gold micro-particles which add a natural golden glow to your dry and dull skin. This is a dermatological tested serum which boosts your skin's radiance without any negative impact.


3. Lakme Youth Infinity Skin Firming Serum:
Dry skin needs a firm care which can give it a tight sculpted look. Lakme Youth Infinity Skin Firming serum works just the way you want it to. It provides a tight sculpted look, fights signs of aging, brightens your complexion and keeps your skin moisturized all day.


4. Elizabeth Arden Skin Serum:
Elizabeth Arden Visible Difference Optimizing Skin Serum is a luxurious beauty care product which is loved by women. It rejuvenates the skin and enhances the complexion. It also fights blemishes and keeps your skin supple and soft and yes, you will definitely witness visible difference after using it.


[Read:Skin Care Products For Dry Skin]
5. Loreal Paris Youth Code Luminize Super Serum:
This super serum has a non-oily fluid texture which is easy to apply and provides a luminous effect. It contains Vitamin C which helps in reducing the dryness and dullness of your skin and also, it limits the pigment production. As a result, it fights the signs of aging, keeps your skin youthful and helps in reducing dark spots. For best results, use it twice a day.


6. The Body Shop Vitamin-E Moisture Serum:
The Body Shop has wonderful products and this one is amongst them. It has Vitamin E, rice bran oil and wheat germ oil which helps in nourishing, conditioning and moisturizing the skin while keeping it protected from environmental aggressors and premature aging. It provides long term hydration which is a requirement for dry skin.


7. H2O+ Sea Results Daily Defense Serum:
This serum deserves to be in this list as it not only provides visible radiance and flawless skin, but it also keeps your skin moisturized all day long while keeping it protected from the daily free radical damage. It does help reduce aging signs, resulting in a healthy and youthful skin.


8. Aroma Magic Revitalizing Serum:
Ladies, if you really wish to fight the problems of dry skin and want an everlasting and flawless glow, then this product is meant for you. It helps to restore your skin's youthfulness by lifting and firming action, while it also tends to balance the skin's moisture keeping it supple and soft.


[Read:Causes Of Dry Skin]
9. Biotique Bio Dandelion Ageless Lightening Serum:
This serum is an organic and Ayurvedic product which contains Vitamin E, nutmeg oil, dandelion, halon, jaiphal, badam, ground nut oil, Himalayan water and other natural products which keep your skin moisturized and supple. It is also used for skin brightening treatment, dark spots treatment and wrinkles treatment.


10. Lotus Herbals White Glow Intensive Skin Whitening and Brightening Serum:
Last but not the least in our list, is the Lotus Herbals White Glow Serum. It is enriched with fairness agents like saxigraga extracts, grape, mulberry and milk enzymes which not only help in providing a fairer complexion but also keep your skin hydrated and moisturized. It also eliminates blackheads and refines large pores. Because of the milk enzymes present in it, it works best for dry skin.


*Subject to Availability
Now you have got the list of skin serums which will help you fight the dry and rough skin. What are you waiting for? Go grab them!

The following two tabs change content below.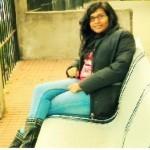 Latest posts by Anamika M (see all)