10 Best Shampoos Available In India – 2019 Update
Let's get to the point – shampoos can either be a disaster or a blessing, and there's no meeting in the middle here. How do I know? I've faced the brunt of buying random shampoos off the counter and ending up with horror stories. Trust me and anyone else who suffered hair woes – it CAN be a real nightmare. So, yes, the suggestions in this post come from a lot of research and experience. Let's do this and look at the best shampoos in India that are available right now.
10 Best Shampoos Available In India
1. Pantene Advanced Hairfall Solution Hairfall Control Shampoo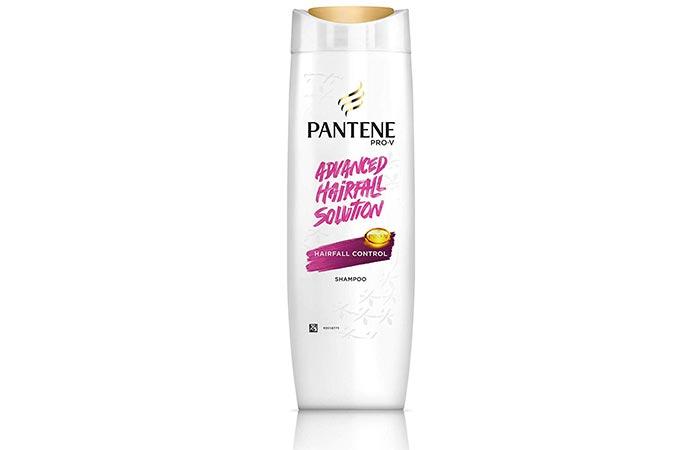 Pantene has been a well-known and trusted hair care brand for a while now. This has largely been due to their innovation and discoveries in the domain of haircare. Their latest innovation is the Advanced Hairfall Solution range that has been created by infusing their patent vitamin Pro V formula with fermented rice water. The Hairfall Solution shampoo from this range offers complete nutrition and nourishment to hair. The vitamins and amino acids present in fermented rice water create a balanced environment in the scalp and encourage hair growth. The shampoo promises to give results in just 14 days. It's a complete hair care solution if you're looking to bring back your hair from the dead.
Ingredients: The Pro-V formula's pro vitamin complex is a combination of Panthenol and Panthenyl Ethyl Esther. This has been infused with fermented rice water to create an effective nourishing and strengthening solution for weak hair.
Results – Curbed hair fall and stronger locks, that are extremely manageable.
Suitable For – All hair types. Especially for damaged hair that is prone to hair fall.
2. Salon Professional Smoothen Shampoo
Shampoo that a lot of salons swear by and recommend too. My hairstylist suggested that I use it, and I'm glad I did. It makes your hair silky and smooth while retaining the volume. If you have colored hair or get a root touch-up done once in awhile, you need to invest in shampoos like these because this shampoo and a conditioner are all your hair will need to be pretty.
Ingredients – it contains avocado oil, hydrolyzed keratin, and plant extracts. Avocado oil smoothens your hair while keratin works on hydration. The plant extracts strengthen the roots.
Results – Your hair will be visibly healthy, strong, and silky.
Suitable For – All hair types. Especially for frizzy and colored hair.
3. L'Oreal Professionnel Expert Serie Pure Resource Shampoo
If you have oily hair that needs to be washed every second day or your hair feels greasy, sticky or smelly – try the L'oreal Professionnel Expert Serie Pure Resource Shampoo. It takes care of all these issues. It has a faint and refreshing citrus smell that adds to the pleasant experience.
Ingredients – Vitamin E, antioxidants, water, and an anti-hard water agent that works on cleansing the scalp.
Results – Deeply cleanses your scalp and removes grime and dirt from the roots. Your hair will be smoother, lighter, and easily manageable.
Suitable For – Any hair type – from normal to oily.
4. BBLUNT Intense Moisture Shampoo, For Seriously Dry Hair
A product that you see at all the fancy salons. It makes your hair feel feathery light, yet bouncy and soft. It's slightly on the expensive side, but totally worth it.
Ingredients – It's a blend of jojoba oil, which works on moisturizing the hair, vitamin E, which gives nourishment, hydrolyzed keratin, and wheat germ oil.
Results – Kills the frizz; cleanses your hair and makes it softer.
Suitable For – Rebellious hair.
5. Wella Professionals Enrich Moisturizing Shampoo
Wella Professionals is one of the most promising names in the cosmetic industry. Hair stylists and professionals swear by it too. It's one of the very few shampoos that do not make your hair dry.
Ingredients – It contains Avocado oil, zien, and cashmere extracts – all of which are fortifying and moisturizing.
Results – It smoothens your tangles and rejuvenates your damaged hair to a great extent.
Suitable For – Normal to oily hair.
6. Garnier Ultra Blends Soy Milk And Almonds Shampoo
Garnier has launched this new range of shampoos under the Ultra Blends category, and they are all amazing in their own ways. The soy milk and almond variants are two of the best in the lot. It repairs your damaged hair, works on restoring it from the root level, and is very gentle. If you have a sensitive scalp, here's something you should try.
Ingredients – Vitamin E, soy milk, and almond oil – basically high protein ingredients that provide the much-needed nutrients.
Results – Repairs damaged hair and makes it super smooth and soft.
Suitable For – All hair types, especially damaged and weak hair.
7. Moroccan Oil Extra Volume Shampoo
Moroccan oil has been creating a buzz ever since it was launched. From shampoos and conditioners to leave-in oils, they are all big hits in the hair care category. It is one of those shampoos that are sulfur and paraben-free. It is infused with the goodness of high-quality Moroccan oil, plant extracts, and other essential nutrients that your hair needs. It makes your hair look healthier and voluptuous.
Ingredients – Argan Moroccan oil, linden bud extract, and essential nutrients.
Results – It boosts the overall health of your hair, and makes your hair stronger and look healthier.
Suitable For – All hair types. Best for fine and thin hair types.
8. Schwarzkopf Professional BC Bonacure Miracle Oil Shampoo
The miracle oil shampoo is one of the miracle products of Schwarzkopf. If your hair gets tangled easily and is a hot mess, give this product a shot. It is infused with the goodness of argan oil and evaporating technology that helps it get deep into the pores without leaving a residue on your hair.
Ingredients – Its main ingredient is argan oil, and the shampoo is formulated using the breakthrough evaporating technology.
Results – Your hair becomes irresistibly smooth and shining.
Suitable For – All hair types.
9. Organix Moroccan Argan Oil Shampoo
Argan oil is one of the only carrier oils that are non-greasy, yet nourishing. You see a lot of names coming up in the market right now that are using argan oil, but not all of them use the highest quality oils. While Moroccan Oil is a high-end brand, OGX is a drug store version that is just as good.
Ingredients – Argan oil and other essential nutrients.
Results – Makes your hair smoother and silkier.
Suitable For – Oily hair.
10. Tresemme Hair Spa Rejuvenation Shampoo
You don't need a hair spa every month if you are using the right hair products and take care of your hair the way you should. It's no rocket science – you just need to start by picking up a good shampoo and sticking to it. Try the Tresemme Hair Spa Rejuvenation Shampoo, which is a part of their advanced formula range of hair products. Pamper yourself with every wash.
Ingredients – Infused with marine minerals and essential nutrients that cleanse your scalp, it nourishes and hydrates your hair. Plus, it smells great, literally giving you a spa-like experience.
Results – You will see a remarkable difference in the texture and quality of your hair.
Suitable For – Damaged hair and anyone suffering from hair fall issues.
*Subject to Availability
You must have heard this a million times over, but we'll say it one more time anyway. Do Not change your shampoos too often and stick to one brand. Understand why you should or should not buy something, and if you do find something on the expensive side, remember that it's worth the investment. Which one is your favorite from this lot? Also, if we missed out a brand you swear by and think is good, just drop in a text in the comment section below.
Recommended Articles

The following two tabs change content below.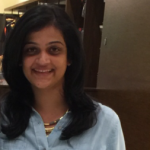 Latest posts by Pratima Ati (see all)