15 Best Shampoos For Frizzy Hair Available In India
Tame flyaways and flaunt silky manes with just one change in your hairwash routine.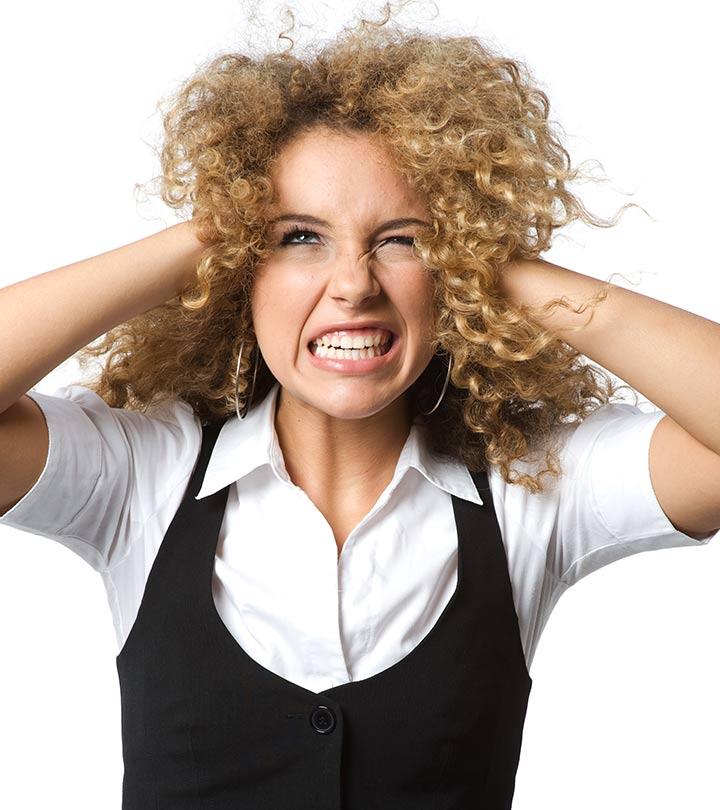 If the word 'humidity' gets on your nerves, you probably have frizzy hair. Don't let the bad weather get you down. Instead, get your hands on the right hair care products that can help you manage your hair like a pro. Here, we have compiled a list of top-rated shampoos for frizzy hair. Take a look.
Top 15 Shampoos For Frizzy Hair To Buy In 2023
Do you dream of having long, straight, silky, and frizz-free hair? Here's the best shampoo for frizzy hair that can help you achieve it. Tresemme Keratin Smooth Shampoo is specially formulated for those who have dry and unruly hair. It claims to tame flyaways and settle unmanageable tresses. It not only soothes dry strands but also imparts a glossy texture to your hair. This argan oil-infused shampoo is packed with nourishing effects that make your hair straighter and smoother. It controls frizz for up to 3 days.
Pros
Repairs damaged hair
Suitable for natural and chemically treated hair
Smoothes hair from the roots
Ideal for dry and dull hair types
Affordable
Cons
Want to flaunt thick and long hair? Get your hands on this volumizing shampoo that claims to give you thicker and stronger hair in just 14 days. It prevents the 10 visible signs of hair damage with its intense moisturizing action. It contains keratin damage blockers that provide 99% protection against roughness, split ends, and breakage, giving you softer, shinier, and healthier hair in just a few days.
Pros
Lathers well
Adds shine to your hair
Soothes dry scalp
Keeps your hair soft and hydrated
Cons
There are so many factors that make the hair frizzy. The most common causes are humidity, dryness, and damage. The best way to manage frizz is to take care of the hair properly by using a suitable shampoo. The key element in Argan Oil of Morocco shampoo is natural argan oil collected from Morocco. Argan oil restores softness in the hair. It is a rich source of antioxidants and Vitamin-E. Argan Oil of Morocco shampoo strengthens hair by repairing damaged strands. As it doesn't contain chemicals such as sulfates and parabens, it is safe for any type of hair and even colored hair. It also reverses the damage done by styling and UV, adding softness and shine to the hair.
Pros
Can be used on all types of hair
Enriched with antioxidants
Made of natural ingredients
Free of sulfates and other toxic chemicals
Cons
Expensive
Does not remove dandruff
OGX Argan Oil Shampoo is the perfect indulgence for soft and silky hair. It is a blend of Moroccan argan oil that penetrates, moisturizes, and rejuvenates each hair strand. It also imparts strength to the roots and promotes healthy hair growth. This nourishing shampoo protects your hair from heat styling and UV damage. It provides natural vitamin E and antioxidants that renew each hair cell. It imparts shine and luscious softness to your tresses.
Pros
Tames unruly hair
Adds excess shine to your hair
Cruelty-free
Paraben-free
Cons
Not suitable for oily scalp
This shampoo is one of the best products for dry frizzy hair. It is formulated with keratin actives that repair the signs of damage, making your hair stronger and preventing dryness and breakage. It nourishes each hair strand for beautiful and visibly healthier results with every wash. It renews the hair's internal structure and makes it feel smoother. It helps in detangling your hair and improving its manageability. This intense repair shampoo is ideal for daily use.
Pros
Rebuilds damaged hair
Adds volume and bounce
Soothes dry strands
Cons
Results stay for just 2 days
The Luxura Sciences Argan Oil Shampoo enhances scalp moisture and hair elasticity. It contains Moroccan argan oil, olive oil, shea butter, aloe vera, coconut oil, provitamin B5, and vitamin E that soften your hair. This shampoo protects your hair from UV rays and thermal styling.It is infused with oat extract, rice extract, ginger root extract, hyaluronic acid, and hydrolyzed keratin that control frizz and make your hair smooth and manageable.
Pros
Sulfate-free
Paraben-free
Phthalate-free
Silicone-free
Gluten-free
Cons
None
Matrix Biolage Ultra Hydrasource Shampoo moisturizes and conditions your hair to prevent frizz, breakage, and flyaways. It contains aloe vera that helps optimize moisture balance for healthy-looking hair. This intense moisturizing shampoo cleanses your hair gently, leaving it soft, silky, and shiny. It contains a blend of rare botanicals like cupuaçu butter and apricot kernel oil that help add volume and bounce. This paraben-free shampoo is suitable for chemically-treated and colored hair.
Pros
Soothes itchy scalp
Keeps your hair hydrated
Improves the texture of your hair
Cons
Herbal Essences Hello Hydration Shampoo contains coconut essences that will leave your hair feeling nourished and rejuvenated. This moisture-rich formula soothes dry hair and imparts strength to the roots. It smoothes your hair from root to tip and improves the texture of each hair strand. The creamy notes of coconut essences deliver deep hydration to the moisture-ridden hair cuticles. This shampoo leaves your hair feeling soft and silky.
Pros
Gentle for daily use
pH-balanced formula
Color-safe
Free of parabens and mineral oil
Cons
Troubled by frizzy and unmanageable hair? Turn to Matrix Biolage Smoothproof Shampoo to get silky, shiny, and healthy hair in a few weeks. This nature-inspired shampoo provides smoothness even in 97% humidity. It controls frizz and tames unruly hair. It polishes your hair and envelopes it in a protective shield against damage and breakage. This paraben-free shampoo is suitable for all hair types and works well even on color-treated hair.
Pros
Lathers well
Keeps your hair smooth and static-free
Adds shine
Soothes dry strands
Cons
Reduce your split ends and frizz with Mamaearth Argan & Apple Cider Vinegar Shampoo. The nourishing properties of argan oil, vitamin E, and glycerin helps in repairing dry hair and adds shine to your hair. Vitamin E adds flexibility to the hair shafts and also protects them from sun damage. The naturally-derived cleansers wash your hair and scalp gently without over-drying them. In addition, the apple cider vinegar infused in the shampoo maintains your scalp health by eliminating any build-up, making the hair look fuller.
Pros
pH-balanced
Dermatologically-tested
Paraben-free
Sulfate-free
Color-safe
Allergen-free fragrance
Suitable for all hair types
Cruelty-free
 Cons
Himalaya's Damage Repair Protein Shampoo is a rescuer for those who have dry, frizzy, and damaged hair. It contains a unique blend of herbs like chickpea and almond that provide nourishment and intense conditioning to each hair strand from root to tip. It repairs damaged tresses and strengthens the inner cuticle structure to promote healthy hair growth. The beach almond fruit extract possesses antimicrobial and antioxidant properties, thereby protecting your hair from future damage.
Pros
Safe for daily use
Prevents split ends and breakage
Suitable for all hair types
Affordable
Cons
Can dry out your hair initially
Give your dry hair some extra TLC with the intensely nourishing moroccan argan oil shampoo from Wow Skin Science. The moroccan argan oil is rich in vitamin E and fatty acids that restore hair health and adds a healthy shine. The nettle leaf extracts and saw palmetto present in the shampoo come with a natural DHT blocking action that helps in reducing hair fall. In addition, vitamin B5 infused in the shampoo improves the hair texture by strengthening the hair follicles. The shampoo makes your hair resilient against daily environmental aggressors, while also protecting them from heat damage and brittleness.
Pros
Non-greasy
Dermatologically-tested
Paraben-free
Sulfate-free
Silicone-free
Artificial color-free
Suitable for all hair types
Cons
Originally started by celebrity hairstylist, Ms. Ambika Pillai, Kaytra Haircare considers itself to be a manual for good hair and skin. This is one of the excellent shampoos for frizzy hair contains the goodness of coconut and argan oil that add instant shine and smoothness to dry and rough hair. It tames frizzy hair, strengthens the follicles, and detangles your tresses with its moisturizing and nourishing properties. It gently cleanses and conditions your hair while keeping the scalp moisturized.
Pros
Mild formula
Adds volume and bounce
Keeps your scalp clean and healthy
Promotes hair growth
Cons
Contains SLS
Can dry out your hair initially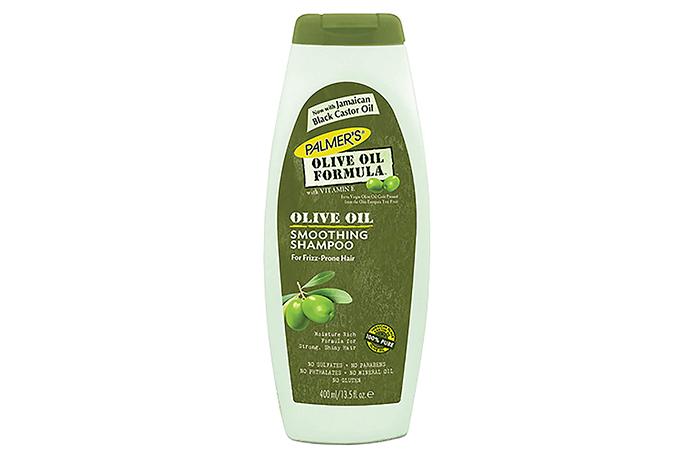 This olive oil-infused shampoo moisturizes and smoothes frizzy hair and promises to leave hair softer, smoother, and shinier. It imparts moisture and nutrients to your hair and removes product build-up. It contains extra virgin olive oil, keratin amino acids, and Vitamin E that protect your hair from damage and aid the hair's natural ability to strengthen the follicles. It replenishes lost keratin in dry and depleted hair and promotes healthy hair growth.
Pros
Clears residue
Soothes dry strands
Works well for all hair types
Cons
Using this shampoo more than twice a week can roughen your locks.
Tame unruly hair with Godrej's Quinoa Smooth Shampoo. It imparts proteins that strengthen and repair frizzy hair, leaving it smooth, silky, and lustrous. Quinoa is a premium quality grain that contains amino acids that smooth and restore the hair cuticles and help repair damaged strands. The hydrolyzed quinoa strengthens the roots and helps manage a perfect balance of proteins, vitamins, and moisture for your hair.
Pros
Safe for color treated hair
Leaves your hair more manageable
Fights humidity
Cons
The above-listed shampoos are best for dry and frizzy hair, but before you invest in any of them, here are a few things to keep in mind.
Things To Consider Before Buying A Shampoo For Dry And Frizzy Hair
Look for a shampoo that contains hydrating and moisturizing properties. Shampoos with nourishing ingredients like coconut milk, protein, almond oil, and argan oil are suitable for frizz-control and dryness. Besides, check if they are pH balanced. Shampoos that are mild yet effective help maintain the adequate pH balance of the scalp and keep the hair healthy. Avoid buying a shampoo that contains alcohol and parabens.
Damage Control Properties
Frizz and dryness may aggravate hair damage and breakage. Choose a shampoo that repairs and heals your hair. An anti-breakage shampoo with frizz and dryness controlling properties will work best to keep thick hair bouncy, shiny, and healthy.
Buy shampoos that address specific hair issues. If you have problems like dandruff or itchiness, then buy shampoos that also address these issues besides frizz-control. Also, if your hair is colored or chemically treated, look for a mild SLS-free shampoo for chemically treated hair. This reduces breakage and frizz.
Generally, the cost of shampoos depends on the quality of ingredients used. Good quality shampoos contain better, nourishing, and safe ingredients than regular anti-frizz shampoos. As a result, they cost a bit high. Opt for a decent mid to high range shampoo with good ingredients. However, do check the reviews before buying. If you do not want to spend so much without being sure, try the sample size products.
Are you excited to use these shampoos for frizzy hair? Go on and pick your favorite shampoo and let us know how it went in the comments section below.
Recommended Articles: