11 Best Shampoos For Hair Growth Available In India
Preserve and strengthen your mane with these advanced nourishing formulas.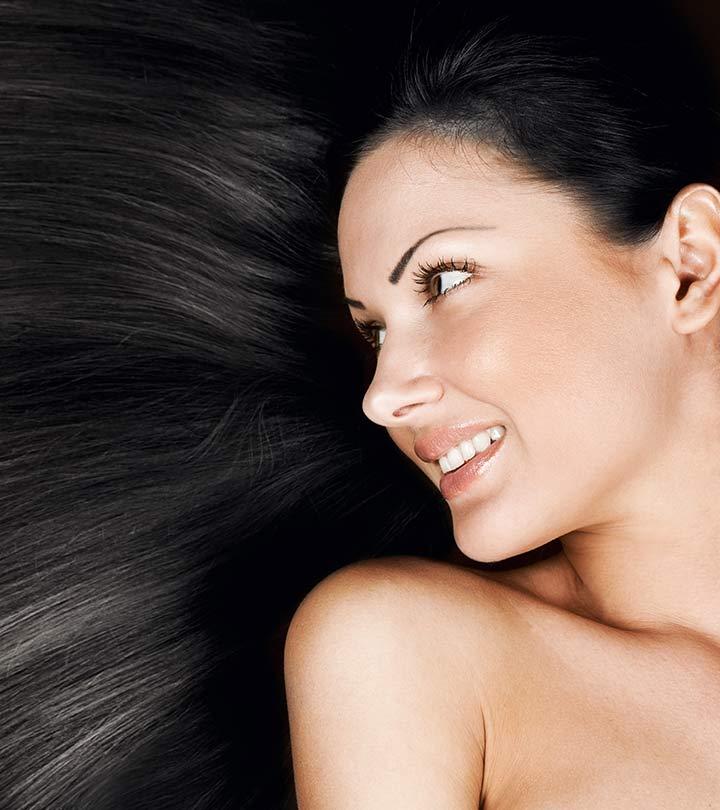 Beautiful hair is half the battle won!
Truer words have not been spoken. Having beautiful hair is the best thing that can happen to any of us. But, while some aren't that lucky, some of us don't do anything to either nurture our hair growth or retain what we have. One thing that consistently went wrong for me is the shampoo. You need something that cleanses your scalp by removing dirt, grime, and dust; strengthening the follicles and thereby propelling hair growth.
So, yes you guessed it right. We will go through some of the best shampoos out there that boost your hair growth and prevent hair fall too.
What Ingredients In A Shampoo Help With Hair Growth?
Before we get down to exploring the best hair growth shampoos available, you need to understand the ingredients that help with hair growth and also the ones you should avoid. So, the next time you go shopping, you know what to look for. Ingredients like amla, shikakai, hibiscus, coconut, almond oil, soy, B12 vitamins, and biotin are the basics. Shampoos with sulfate, sulfur, and parabens amongst other chemicals are a big no-no. Always do your research before you invest in a good shampoo.
Best Shampoo For Hair Growth In India
Strengthen your hair with keratin-based Mamaearth Onion Shampoo. The shampoo is formulated with plant keratin that makes the hair smooth, strengthens the hair, and makes it frizz-free. The onion oil present in the shampoo stimulates the scalp, promotes hair growth, and prevents hair fall. Natural surfactants present in the shampoo cleanse hair and scalp, prevents damage and dryness, and leaves the hair soft and smooth.
Suitable For – All hair types, color-treated and chemically treated hair.
You could be facing hair fall due to a lot of reasons—scalp infections, dryness could be a few of them. In other words, you feel that your hair just does not grow. If this describes your case, try this protein based shampoo from Biotique that is infused with both neem and amla. The former is antibacterial; it cleanses your scalp, while the latter boosts hair growth. Bitoque is known for making natural and chemical free hair and skin care products, so you don't have to worry about the credibility of the brand.
SuitableFor – Both oily and dry hair. As a rule of thumb, always do a patch test if you have an irritable or itchy scalp.
St. Botanica Coconut Oil & Bamboo Hydrating Shampoo contains bamboo extracts that cleanse the scalp by removing pollutants, excess oil, and product build-up. The rich blend of cold-pressed coconut oil, lemon essential oil, aloe vera, vitamin B5, orange extract, soy protein, shea butter, and honey nourishes the hair, calms frizz and flyaways, and protects it from breakage. This rejuvenating shampoo leaves your hair feeling silky soft with loads of bounce and shine. It balances the scalp pH and hydrates and strengthens dry, dull hair.
Suitable For – All hair types, including color-treated hair. It adds strength, body, and volume to thin, fine hair. It can be used by both men and women.
Some shampoos can make your hair thinner than it already is. So if this is your problem too, then consider the Biotique Walnut Bark Hair Shampoo. It is a healthy blend of walnut bark, Amla, musk root, and Malay flowers—all of which help in strengthening thin hair. It gives you a lift right from the follicle, making your hair look healthy and voluminous.
Suitable For – any hair types. Best for thin and flat hair textures.
Trichup Complete Hair Care Shampoo takes care of all your hair issues—hair loss, itchy scalp, dryness, etc. It is enriched with the goodness of Aloe Vera and deeply nourishes, cleanses, and moisturizes the scalp. It detoxifies the roots and helps new hair thrive as well. It gives you immense relief from an itchy, flaky scalp too. To top it all, it's infused with Vit B12.
Suitable For – For people with Itchy and irritable scalp problems. Also for lifeless hair that needs nourishment.
Vichy is one of the most promising brands in the market that is consistent with their hair and skin care products. One of the main ingredients in this shampoo is aminexil which works like magic in controlling hair fall, something that you don't see in many shampoos. It works from the root to the tip, avoids collagen stiffening and premature graying of roots. It also contains a good measure of vitamins B5 and B6 that your hair needs. It might be on the expensive side but worth the money.
Suitable For – People suffering from premature graying of roots, scanty and damaged hair. Improves hair growth on any hair type.
Reduce hair fall with Indulekha Bringha Shampoo, which is packed with potent natural ingredients. It contains herbs like shikakai, neem, tulasi, and amla, which helps in increasing blood circulation to the scalp, strengthens hair follicles, and reduces hair fall. This shampoo also helps in removing excess oil from the scalp. Rosemary oil infused in the shampoo prevents scalp itchiness and promotes thick hair. Bhringraj effectively encourages new hair growth and reduces hair fall.
Suitable For – All hair types, for both men and women.
This shampoo is enriched with the extracts of hibiscus which is a natural hair stimulating agent. It also contains coconut oil which moisturizes the hair from the root to tip. And, we've all known this forever that ingredients like coconut oil, hibiscus, Amla, shikakai, aloe vera, etc. are naturally filled with vitamins that are great stimulants for hair growth. Plus it contains aloe vera which deeply conditions even chemically treated hair.
Suitable For – Both oily and normal hair. For some the hair might feel dry post wash, so do a patch test first.
Apple cider is one name that's making the rounds everywhere. It is a magical ingredient that works great on your hair. It's anti-bacterial, antifungal and antiseptic. It breaks down any flaky crusts on your scalp and cleanses thereby helping with hair growth. It's a great conditioner, and your hair feels smooth and healthy with just a few uses.
Suitable For – Anyone with dry, itchy and sensitive scalp. Suits normal, dry or oily hair.
Strengthen your hair with Wishcare Fermented Rice Water Shampoo. It is enriched with natural ingredients that repair and strengthen damaged hair. This shampoo effectively cleanses hair and scalp, restores smoothness and shine, and moisturizes the hair. In addition, the shampoo is infused with ingredients like fermented rice water, almond oil, olive oil, rosemary extract, and black pepper extract that rejuvenate hair, promote hair growth, and add volume to it.
Suitable For – All hair types.
Cruelty-free Himalayan Organics Bhringraj Shampoo is specially formulated to nourish the scalp, control dandruff, and dry scalp. This bhringraj shampoo nourishes the hair shaft, softens the hair, and rejuvenates the hair follicles. It is enriched with nutrients that provide deep conditioning, adding a natural shine to the hair. Bhringraj works effectively in reducing hair fall and nourishing the scalp.
Suitable For – All hair types.
*Subject to Availability
The shampoos listed above are considered to be the best for hair growth as they restore the health of the hair. But before you buy them, there are a couple of things to keep in mind. Check them out below.
Things To Consider Before Buying A Hair Growth Shampoo
Consider your hair type before purchasing any shampoo for hair growth. Not all shampoos are alike. If you have oily hair, then a mild shampoo with deep cleansing properties is an ideal choice. For dry hair, any oil-based shampoo that provides moisture and hydration to hair is suitable. For frizzy hair, a frizz control shampoo with conditioning properties works the best.
Buy hair products that are free from harmful chemicals and additives. Whenever buying a hair growth shampoo, ensure that it is free from ingredients like sulfates and parabens as they destroy the natural pH of your hair by stripping away its natural oils.
Always go for a shampoo that comes from a reputed and reliable brand. The best way to know about any brand is by following the user reviews and checking the brand website.
Hair and scalp issues are vital points to consider when buying a shampoo for hair growth. There can be multiple reasons for hair loss, such as dandruff, itchy scalp, or any medical condition. Analyze the reason for hair fall and then choose a suitable shampoo.
Good quality and organic shampoo may cost a bit more. However, do not go by the price. Check the ingredients and the hair issue it addresses. A high price does not necessarily mean high efficacy.
Here ends our list. So, which is the best shampoo for hair growth according to you? Always remember to do a patch test for any shampoo, especially if you have sensitive skin and scalp. The results always vary with each body type and constitution, so some shampoos take time for some people. Give it some time, plus do not keep changing brands frequently either. On a parting note, a good shampoo will work effectively if you follow a proper diet and a hair care regime. If you have any more questions, just leave a message in the comment section below.
Frequently Asked Questions
Are there any shampoos available in India that help reduce scalp irritation, dandruff, or inflammation, which can hinder hair growth?
Yes. The Biotique Bio Kelp Fresh Growth Protein Shampoo contains neem and amla that reduce scalp irritation and cleanse the scalp to promote hair growth.
Can I use shampoos for hair growth in India regardless of my hair type, whether it is oily, dry, or normal?
Yes. The St Botanica Coconut Oil & Bamboo Hydrating Shampoo is an example of a hair growth shampoo that suits all hair types, including color-treated hair.
Are there any shampoos in India that offer volumizing effects, making the hair appear fuller and thicker?
Yes. The Biotique Walnut Bark Hair Shampoo and the Wishcare Fermented Rice Water Shampoo make the hair look voluminous while promoting hair growth.
Can I find shampoos in India that strengthen the hair shaft, reducing breakage and promoting overall hair health?
Yes. The Wishcare Fermented Rice Water Shampoo and the Indulekha Bringha Shampoo can strengthen the hair shafts, repair damaged hair, and reduce hair fall.
Are there any shampoos available in India that are free from sulfates, parabens, or other harsh chemicals that can damage the hair?
Yes. The Indulekha Bringha Shampoo, the Wishcare Fermented Rice Water Shampoo, and the VLCC Natural Sciences Hibiscus and Coconut Oil Hair Fall Repair Shampoo contain natural ingredients free of harsh chemicals and reduce hair fall and improved hair growth.
Recommended Articles