Top 15 Shampoos To Get Soft Hair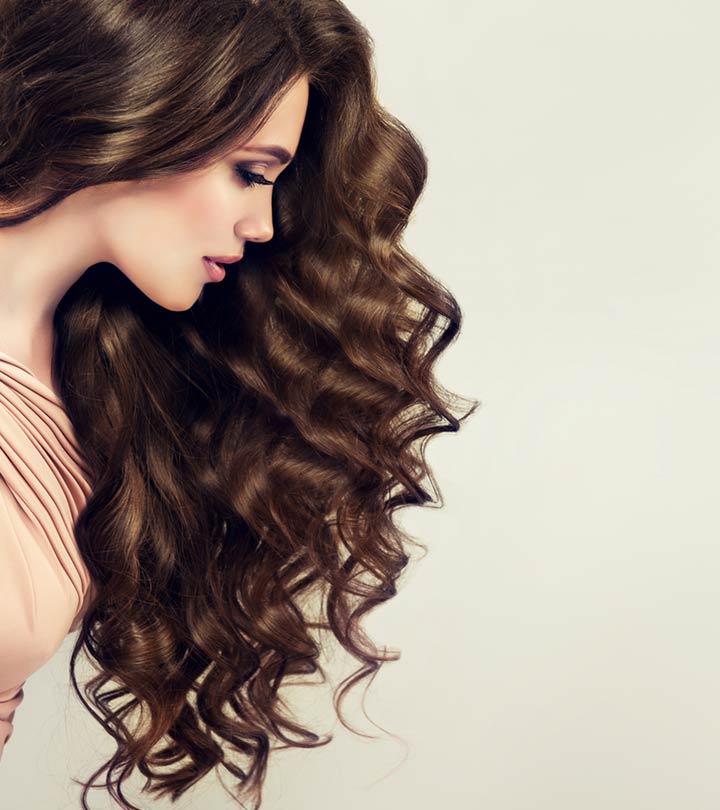 Inner beauty is great, but fabulous hair never hurts! Right, ladies? In this harsh weather, one thing we all have trouble with is dry and rough hair. To fight this nightmare and get soft and luscious hair, you need to pamper it with the right kind of shampoo. With shampooing comes great hair, and with knowledge of the best shampoos in the market comes wisdom of hair care.
Dreaming about soft hair is common among women. But to manifest it into reality, you need to choose the best fit product from the list below!
Top 15 Shampoos To Get Soft Hair
L'oreal Paris 6 Oil Nourish Shampoo is a perfect example of science meeting tradition. With the infusion of three traditional oils and three exotic oils, this product is indeed every girl's best friend. To provide complete nourishment from root to the tip, these micro-oils – namely almond, coconut, argan, jojoba, olive, and camelina oils – are brought together to give you flawless soft hair.
Pros
Contains rich ingredients
Reduces hair fall
Improves hair texture
Requires little product
Controls frizz
Makes hair smooth and soft
Affordable
Cons
Price at the time of publication: ₹690
RESemme Keratin Smooth Shampoo is specially formulated to leave every hair strand gorgeously silky, soft, and shiny. This hair care product promises to leave your hair frizz-free for three days. The goodness of argan oil also add shine and tames your unruly hair. The keratin protein fights dryness and gives you manageable hair in no time.
Pros
Cleanses scalp well
Imparts natural shine
Suitable for wavy, thick, and colored hair
Makes your hair silky and soft
Contains argan oil
Cons
Takes time to show results
Price at the time of publication: ₹675
Soft hair is everyone's dream. Some are blessed to have naturally smooth and straight hair. For some of us, hair maintenance is a chore. However, hair experts out there think that with the right products and a proper routine, anyone can have softer hair. To begin with, make sure that you go for a mild shampoo such as Argan Oil of Morocco shampoo. Enriched with natural argan oil collected from Morocco, it works to restore softness in the hair. Argan oil is a rich source of antioxidants and Vitamin-E and works wonders to make the hair softer. Argan Oil of Morocco shampoo could also strengthen hair by repairing damaged strands. It is free of chemicals such as sulfates and parabens, which could be tough on the hair. It is safe for any type of hair and also colored hair. It could be effective in protecting the locks from the damage caused by styling and UV, adding softness and shine to the hair.
Pros
Suitable for all types of hair
Contains antioxidants and vitamins
Made of natural ingredients
Free of sulfates and other harmful chemicals
Cons
Do not have anti-dandruff properties
Price at the time of publication: ₹494
Pantene Pro-V Silky Smooth Care Shampoo promises to give you stronger and shinier hair. Daily use of this shampoo guarantees damage protection. With the help of Keratin Damage Blockers Technology, this shampoo locks in essential moisture and removes excess humidity, keeping your hair shiny all day and in any weather. It is a total winner even on the hottest days!
Pros
Cleanses scalp well
Imparts shine and softness to your hair
Reduces hair fall
Controls hair damage
Requires little product for application
Pleasant fragrance
Cons
Contains too many chemicals
Price at the time of publication: ₹554
This luxurious shampoo is an exotic blend of creamy coconut oil, keratin proteins, avocado oil, and cocoa shea butter. This goodness-filled shampoo helps in strengthening and smoothing your tresses from root to tip, adding luxurious glow and luminescent shine to it. This chemical-free luscious shampoo is a perfect hair product to tame your wild wavy and curly hair.
Pros
Results last even three days after washing
Tames unruly hair
Leaves hair soft and clean
Deeply moisturizes
Free from chemicals
Contains exotic ingredients
Cruelty-free product
Cons
Results are delayed
Expensive
Price at the time of publication: ₹854
If you are troubled with unruly and unmanageable hair and were looking for a savior, here it is! Schwarzkopf Bonacure Smooth Perfect Shampoo is specially made for stubborn hair. With the Bonacure technology, this shampoo makes your hair frizz-free and smoothens it effectively. The amino cells in it help restore the elasticity and strength of your hair from within, giving it a healthy and soft texture.
Pros
Smoothens unmanageable hair
Imparts shine
Improves hair texture
Strengthens hair from within
Little product required per usage
Pleasant fragrance
Cons
Did you ever imagine that an ingredient lying in your kitchen would be a blessing to your locks? It certainly is! WOW Apple Cider Vinegar Shampoo is an organic shampoo enriched with natural apple cider vinegar extracted from pure Himalayan apples. This shampoo clears all the impure residue off your scalp and transforms dull and rough hair into smooth and luscious tresses. Apple cider vinegar is known for its healing properties. It generates hair growth and helps clear all the fungus and bacteria clogging your follicles.
Pros
Prevents hair damage and split ends
Helps balance pH levels
Increases hair growth
Retains moisture
Reduces dandruff and itchy scalp
Sulfate- and paraben-free
Cons
Testing required before using to ensure you are not allergic to it
Expensive
Price at the time of publication: ₹269
Enrich your hair with Godrej Professional Honey Moisture Shampoo. This shampoo is specially formulated with honey and nourishing oils that enrich the hair with antioxidants and vitamins. Honey infused in the shampoo retains the hair's moisture and delivers excellent moisturization to damaged and dry hair. In addition, the blend of jojoba, olive, and wheat germ improves the texture, nourishes the scalp, and repairs damaged hair.
Pros
Color-safe
Ideal for dry, damaged hair
Easy-to-use
Specially created for Indian hair
Available in 3 variants
Cons
May not control the frizz
Price at the time of publication: ₹299
Infused with water-resistant Camellia flower, Matrix Biolage SmoothProof Shampoo is the perfect to-go product for frizzy and unmanageable hair. This product claims to provide frizz-free hair and acts as a smoothening agent even on the hottest days. This paraben-free shampoo polishes your hair and creates a protective layer around it against pollutants. If you have colored hair and are looking for the perfect shampoo, choose this product as it is color-resistant.
Pros
Builds a protective layer over follicles
Paraben-free
Reduces frizz and breakage
Deeply smoothens hair
Tames unruly hair
Cons
Might leave a greasy layer behind
Price at the time of publication: ₹420
Are you vexed with chemicals products and are frantically searching for an organic substitute? Then, you can breathe a sigh of relief! Biotique Bio Henna Leaf Fresh Texture Shampoo is brought to you directly from Mother Nature. With the powerful yet subtle combination of henna leaves, soap nuts, brahmi, liquorice root, and aam beej, this shampoo will undoubtedly work wonders on your hair. These essential herbal properties will deeply nourish and condition your hair. The botanical extracts will add shine and volume to your hair within a few applications.
Pros
Variety of natural extracts
Makes your hair thick and shiny
Prevents premature greying
Restores natural dark color to your hair
Intensely conditions
Cons
Might make your hair rough during first few applications
Price at the time of publication: ₹175
India's favourite 'shampoo next door,' Dove Intense Repair Shampoo is a familiar one. Thanks to the recurring advertisements from this brand, we are well aware that this product helps nourish our beautiful Indians curls and wavy hair. The keratin actives help repair damaged hair follicles and restore healthy shine. It makes your hair resilient to further damage and retains its softness, making you want to touch your hair constantly. Hence, this shampoo is a perfect product for your daily hair care routine.
Pros
Curbs any damage to your hair
Softens hair from root to tip
Adds natural shine
Cleans scalp well
Pocket-friendly
Cons
Price at the time of publication: ₹519
Sunsilk Nourishing Soft & Smooth Shampoo is co-created with dry and damaged hair expert Thomas Taw. Enriched with five natural oils – argan oil, babassu oil, camellia seed oil, sweet almond oil, and coconut oil – it promises to transform even the driest and dullest of hair into soft, smooth, and silky hair.
Pros
Deeply nourishes your hair
Retains natural moisture
Contains essential natural oils
Reduces dryness and frizz
Leaves your hair soft and silky
Cons
Contains parabens and SLS
Price at the time of publication: ₹575
Packed with a wide range of natural ingredients, Patanjali Kesh Kanti Milk Protein shampoo brings you the combined goodness of nature. It promises to nourish and condition your hair and remove any bacteria or fungus with its antibacterial properties. Ingredients like neem, aloe vera, shikakai, and amla help in conditioning your hair and repair damaged follicles. Daily use of this shampoo might prevent premature graying of hair too.
Pros
Safe for any age group
Strengthens hair follicles
Reduces hair fall
Affordable price
Cons
Price at the time of publication: ₹95
This is the perfect shampoo for you if you are always on the run. Himalaya Gentle Daily Care Protein Shampoo contains natural extracts of chickpea and amla that are high on proteins. These ingredients provide nourishment and cleanse your scalp of dust and impurities. This shampoo helps in promoting hair growth and strengthens your hair from root to tip.
Pros
Best for oily hair
Contains chemical-free ingredients
Removes dust and other residue
Pocket-friendly
Cons
Might make your hair dry initially
You must be well aware of this product even if you haven't used it. Head & Shoulders Smooth and Silky Hair shampoo promises to leave your hair dandruff-free. You can even use it on chemically-treated and colored hair. This daily care shampoo will help you fight pollution and, with its unique formula, it makes your hair frizz-free in no time.
Pros
Reduces dandruff to a great extent
Safe for daily use
Helps add shine to your hair
Safe for any age group
Leaves your hair soft and silky
Cons
Might make your scalp flaky
Price at the time of publication: ₹295
Before buying a shampoo to get soft and smooth hair, consider the points listed in the next section to make the right choice.
Things To Consider When Buying A Hair Softening Shampoo
It is imperative to figure out your hair type before buying any softening shampoo. These shampoos are meant for different hair types. If you have curly and coarse hair, opt for a shampoo that smoothens hair and reduces frizz. For thin and dull hair, choose a fortifying shampoo that adds volume to your hair.
Softening shampoo should contain hair-moisturizing ingredients. Look for ingredients like cocoa butter, shea butter, almond oil, argan oil, keratin, and proteins.
Avoid parabens, sulfates, and alcohol as they can strip away the natural oils from your hair and make it dry and dull.
The pH value of any shampoo is vital. The ideal pH level of hair and scalp is 5.5. Therefore, look for a shampoo that helps in maintaining it. The lower the pH, the better the product as it maintains hair health by keeping it shiny, soft, and smooth. A high pH level can lead to hair fall and breakage and weaken your hair cuticles.
Now that you are of the best products in the market now, hurry up and grab the perfect match to flaunt silky smooth hair. Comment below to let us know about your experience.
Frequently Asked Questions
How often should I use shampoo to maintain soft hair?
The frequency of shampooing depends on a lot of factors, such as hair type, oil production, weather conditions, and environmental factors. Those with dry hair should use a shampoo once and a co-wash twice a week. For fine and oily hair types, shampoo your hair 2-3 times a week. Those with a sensitive scalp should use a dermatologist-recommended shampoo as instructed.
What are some common mistakes people make when choosing shampoo for soft hair?
Some common mistakes while choosing a shampoo for soft hair are-
Not considering the hair type
Using too much product
Not rinsing the shampoo out properly
Not applying conditioner after shampoo
Using hot water for rinsing
Not shampooing hair often enough
Can using too much shampoo or overwashing my hair lead to dryness and reduced softness?
Yes, overwashing or shampooing your hair too frequently can strip the scalp and strands of the natural oils (sebum) that help maintain hydration, leading to dry, rough, and weak strands.
Does using a leave-in conditioner after shampooing help in maintaining soft hair?
Yes, using a leave-in conditioner provides hydration and nourishment to your hair all day long, keeping them soft and healthy.
What are some common harmful chemicals in shampoos that can strip away softness from the hair?
Sulfates, parabens, phthalates, formaldehyde, and dimethicone are some common harmful chemicals in shampoos that can strip away softness.
Recommended Articles: