10 Best Shoes After Foot Surgery Of 2022 For A Speedy Recovery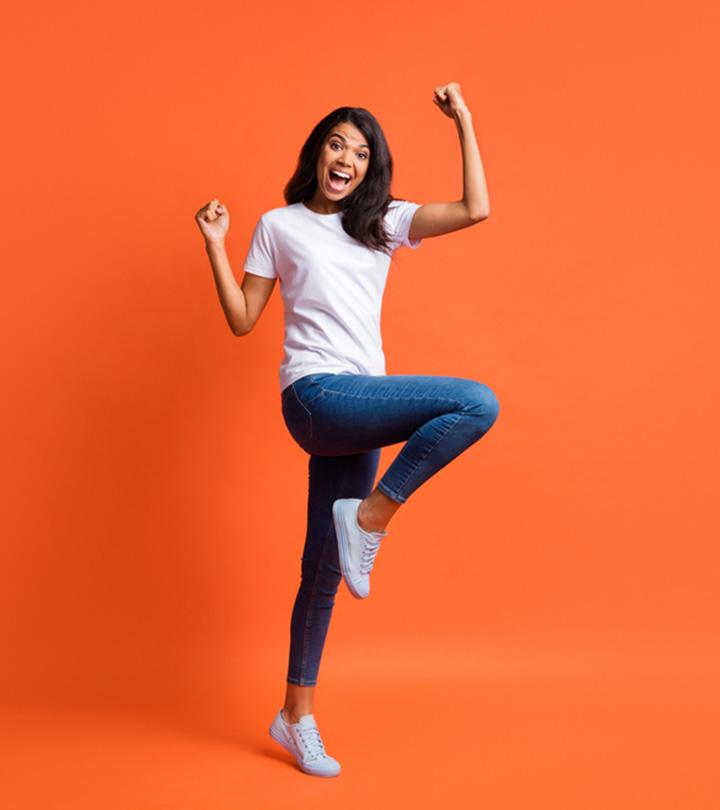 Foot surgery will keep you in bed for a while. But the weeks after that are crucial for your recovery too. Make sure that you invest in the best shoes after foot surgery so that you can recover quickly. Our feet are very important for our mobility, and we must ensure that we take care of them, especially while recovering from surgery. However small it may be, we urge you not to take it lightly. Trivializing small surgeries may prove harmful and risky as that can lead to faulty recovery and the need for successive surgeries.
Surgery does not have to mean having to wear boring orthopedic shoes in the recovery period. You now get the best dress shoes for your recovery period after foot surgery. You can pick from a wide variety of available choices that are stylish and comfortable. To help you with the process, we have made a list of the best shoes to wear after foot surgery. These will not only ensure that you get back on your feet soon but also keep you fashionably cool. Go ahead and choose your pick.
Types Of Shoes After Foot Surgery
This is the most common kind of shoe after foot surgery that is generally worn right after a procedure and before the cast or bandages can be taken off to relieve you of foot pain. This type of post surgery shoes offers maximum support with an optimum heel height and leaves enough room for change of dressing and bandages.
Not everyone needs orthopedic shoes after foot surgery. If you are lucky, you get away with a pair of good athletic shoes that give you decent support and protection while you heal. Investing in a good pair means that your feet will be protected from further impact and harm so that you can heal at peace, without hindering too much of your daily activities.
Like the name suggests, dress shoes are for that party that you just don't want to miss, despite the foot surgery. The good news is that just because you have had foot surgery does not mean that you are stuck with ugly braces until you recover. Dress shoes are a great option if you are looking for something to wear to an event. These are cushioned flat shoes, preferably without any strap or buckle, that are easy to slip on and give you adequate cushioning too.
Our Fave 10 Shoes After Foot Surgery To Get Back On Your Feet Pronto
For those looking for the best orthopedic shoes for after foot surgery, pick this one that promises good support with enough wriggle room for your foot. This means that you can go get your dressing or cast changed without worrying about not being able to fit into the brace. The front of the shoe is wide enough to allow a shock-absorbing insole that reduces the impact of heel strike when you walk, while the back has a rocker sole that allows you comfort to regain your usual gait. The braces on the side are molded in plastic but have steel support inside so that you get adequate protection. An air bladder sleeve inside provides the right amount of compression so that your foot is comfortable. Extra points for the smart black color.
Pros
Wide size with lots of room
Air bladder for compression
Plastic molds with steel support
Rocker sole for easy movement
Absorbs shock of impact from heel strike
Smart black color
Cons
Some might face issues with the sizing.
This post-surgery shoe is your answer if you are looking for one that is less cumbersome than orthopedic boots but do not want to compromise on the support. With a versatile square design in front, your toes get ample room and you can easily fit in bandages or your cast. The heels come with a rocker insole with a non-skid feature so that your heel not only gets the support for a good gait but it also gets protection from skidding. Your arch gets support as you walk so that you can enjoy both comfort and stability. Pick this pair of shoes made of premium quality materials to get started on a comfortable and speedy recovery journey.
Pros
Universal size and fit
Rocket heel with no-skid feature
Supports the arch of the foot
Wide square-shaped design
Enough room for cast or bandages
Cons
Might not be suitable for heavy-duty use
Designed especially for wear after surgeries related to fractures, bunions or hammertoes, this pair of closed shoes is perfect for great support and stability as you embark on your journey of recovery. Keep your bandages or cast safe from dirt and impact with this shoe that also comes with a square toe design to give ample space to your toes. This allows room for swelling too, along with other issues with the foot after surgery so that your foot has enough breathing room. The rocker sole has plenty of rigidity and skid protection to allow you to regain your gait as soon as possible and reduces plantar pressure. The adjustable straps are added benefits that make this shoe a truly universal choice after foot surgery.
Pros
Closed square toe design for extra protection
Rigid rocker sole to absorb plantar pressure
Keeps bandages and cast dry and dirt-free
Adjustable straps for universal usage
Specially designed for fractures, bunions, and hammertoes
Cons
Some might find the sizing too small.
Choose this pair of post-foot surgery shoes for support and comfort. This has a closed-toe design that gives your toes extra protection but also a lot of room to fit in bandages and dressing. It also ensures protection from dust and water and keeps your post surgery dressing intact. The heel is rigid enough with rocker heel support to make sure that your foot has a good platform and absorbs the shock from impact. But just because you choose this over boots does not mean that you are compromising on support for your ankles. This shoe comes with ankle straps that give stability and helps you walk around worry free about your post-operation foot care. This shoe comes in a smart design that can leave people confused between floaters and your post surgery shoe!
Pros
Closed-toe design to keep dressing dry and dirt-free
Ankle straps for support
Rigid heel for rocker sole
Square toe with plenty of room
Sleek design in black
Cons
The sole might not be rigid enough for a broken toe.
Specially designed for women, this post-foot-surgery shoe gives enough support without looking too cumbersome. It has an open toe design with enough space in front to give your toes space to recover and feel the support as you walk. Regain your normal gait with confidence as you go about your day-to-day activities with this shoe that comes with a rocker sole. It has a semi rigid sole that gives you the right kind of support for your soles and arch. The straps for closure allow flexibility of wear and usage.
Pros
Closure straps for flexible use
Semi-rigid sole for optimum support
Rocker sole protection
Enough space in front for toes to heal
Cons
Not of unisex size and design
Post foot surgery, protect your foot from trauma with this shoe that is especially designed for care after surgeries related to fractured toes and more. The toe opening comes in a wide square toe design with enough padding so that your toe does not have to meet with impact as you try to regain your normal functions after surgery. The straps come with the option of adjustment that allows you to tweak it for comfort, while the heel has enough padding to avoid slippage and the correct kind of positioning. Rocker design and a sole with traction allows easy ambulation without creating undue pressure on the heels.
Pros
Designed for fore foot trauma
Plenty of padding near the toe
Heel support with rocker sole with good traction
Adjustable straps
Smart design
Cons
Not suitable for those looking for a very rigid sole
Get this medical-grade shoe for after foot surgery for fast recovery to ease back into your pre-surgery life pronto. Designed with a shock-absorbent EVA sole that allows great airflow, this shoe allows faster recovery without any irritation to the skin from having to wear your cast and shoe all the time after your foot surgery. Relieve pain and pressure in your heel and toe with the superior design that gives you a rocker sole and anti-skid treads to support your arch the best. Never have to worry about bumping your toes as the square toed design gives you ample room for support and stability during your recovery journey. The shoe comes with 3 adjustable straps that let you tweak them for fit and comfort. Don't wait and get this so that you can get back into your favorite non-surgery pair of shoes really fast.
Pros
Shocked-absorbent EVA sole
Prevents skin irritation from wearing post-surgery shoe regularly
Allows airflow
Has 3 adjustable straps
Rocker sole and anti-skid tread
Good arch support
Medical grade design
Cons
 Some might find the sole too flexible.
Broken toe or bunions for which you might have had to undergo a foot surgery cannot trouble you anymore as this shoe is guaranteed to help you in recovering from foot surgery. Built with an open-toe design that allows your toe enough room and protection from impact while you walk, this shoe provides support and stability. It has a double padded insole for comfort and stability and gives your sole a firm support. The shoe is customisable with the option of the padded insole being removable as well. The velcro straps let you adjust the tightness for comfort.
Pros
Square toe design
Wide in front
Double padded insole
Adjustable straps
Customisable insole
Cons
Some might find the footbed a little unstable.
This is a cast shoe for use after foot surgery that comes with a nylon mesh open-toe design on the boot in order to allow good airflow. The insole is padded to support your foot while the boot comes with customisable options and straps to fit in a cast or your post operative dressing. The sole prevents skidding so that you can use this shoe safely. This post operative shoe is designed to be light on your foot so that walking in it does not feel like a chore. Plus the cool blue color of the nylon mesh gets extra points!
Pros
Nylon mesh straps for air flow
Open-toe design
Non-skid sole
Adjustable straps to fit in the cast
Padded insole for comfort and support
Light on the foot
Cool blue color
Suitable for hand wash
Cons
Some might face sizing issues.
Who says all shoes after foot surgery have to be bulky and uncomfortable? Try this one that is designed with nylon mesh that allows airflow so that your skin can breathe. The presence of 2 hooks and loop-adjustable straps allow the wearer to tweak the tightness as per their need or to fit in bandages and casts. Get great support and stability for your arch, toes, and heels with a rigid, non-skid insole. This means you can go about your day without worrying about your movements hampering your recovery after your foot surgery. Keep your bandages and cast nice, clean, and dry with help from these good shoes for after foot surgery.
Pros
Light and comfortable
Nylon mesh for airflow
Adjustable straps
Enough space for cast
Rigid, non-skid insole for support
Keeps your cast clean
Cons
Some might find the straps difficult to use.
And now that we have looked at our favorite 10 shoes after foot surgery, here is making it easier for you to choose one for yourself
How To Choose The Best Shoes After Foot Surgery
Not all foot surgeries are the same and so, the kind of shoe after foot surgery that you need depends on the type and amount of support you need. A toe fracture will need a shoe that provides maximum support to your toe and also provides stability to your feet, so you should go for an open toe design. For an ankle surgery, you need stability and support around your ankles and preferably with compression, so you should ideally opt for an orthopedic boot with a good ankle compression sleeve.
While most shoes after foot surgery are made with good, rocker soles that absorb the shock from impact and provide stability, the amount of support you need determines the kind of rocker sole you should go for. Firm rocker soles are needed for serious foot issues so that the muscles can be protected while you regain your gait. However, go for mid firm soles if your foot does not need that level of support.
While most shoes after foot surgery are made of a mix of cloth, nylon, and synthetic materials, the kind of shoe you pick depends on your level of comfort or the amount of maintenance the shoe needs. We suggest going for a breathable fabric such as nylon mesh, that allows good circulation of air to let your skin breathe.
While shoes after foot surgery are available as per the size of your foot, it is best to pick one that allows adjustment. Go for velcro straps or straps with hooks and loops that allow you to tighten and loosen as you please so that you can tweak it as per your comfort or when you have to fit bandages or your cast in them.
Why Trust StyleCraze?
The author, Priyam Gupta, is a fashion enthusiast who cannot be stopped from keeping it stylish at all times! This list of the best shoes after foot surgery comprises products that are stylish, comfortable, and come with rocker soles for easy movement. These products have been selected after thorough research and review. They have wide sizes with enough room for cast and bandages. Not only do these shoes have adjustable straps for easy usage, but they've been specifically designed for fractures, bunions, and hammertoes.
Frequently Asked Questions
When to wear shoes after foot surgery?
Shoes after foot surgery are generally worn after the first dressing is done and strictly as per advice from your doctor.
What are the best shoes to wear after Bunion surgery?
Most people after a bunion surgery need a shoe that provides good support to the foot muscles and the arches with a good, firm rocker sole. However, it is best to follow what the doctor advises after your surgery.