11 Best Shoes For Neuropathy That Extend Comfort & Support – 2023
The best shoes for neuropathy to relieve pain and discomfort and provide added support!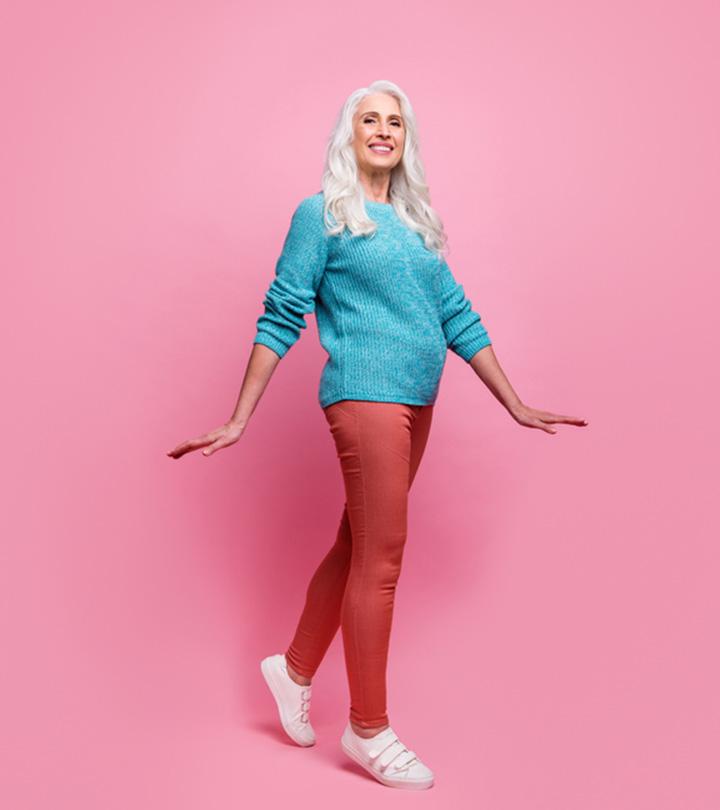 Wearing the best shoes for neuropathy can help you soothe your feet and give them the comfort they need. Our feet go through a lot more than we think. From carrying us to places to stepping on all kinds of terrain, day-to-day tasks take a toll on your feet, and so they need to be nurtured the right way. If you are a person who deals with foot-related issues and looking for ways to cure problems like neuropathy, good-quality footwear can help manage the problems and help you enjoy happy feet. So if you have checked up with your podiatrist and your symptoms match neuropathy, we have something to relieve pain, aches, and discomfort. Your feet can feel numb and lose sensation if you do not treat them the right way. To aid them with the perfect fitting, the optimum cushion and protective features reduce sensitivity and relieve troubles of your feet. If you are not sure about what to buy, we are here to help. Here are the 11 highest-rated shoes specially crafted to cure neuropathy.
11 Best Shoes For Neuropathy That Extend Comfort And Support
Easy Spirit offers the best running shoes for neuropathy that have a 95% leather and 5% mesh upper. The thick rubber outsole is durable and gives you great traction, even on rough terrains to avoid any slippage with a snug fit.. As the insole is removable, you can even wear orthotics to further help with foot issues. Giving you instant comfort without needing to break in it, the Romy Sneaker makes for the best walking shoes for neuropathy.
Pros
Breathable
Durable and ergonomic sole
Removable insole
Wide toe box
Adjustable lace closure
Cons
Might not provide the best grip on wet surfaces
Price at the time of publication: $44.99
These Skechers shoes for neuropathy have an upper made of woven fabric in a diamond-shaped pattern. With a ballet flat-meets-slip on sneaker design, the footwear has a soft inner lining coupled with an Air Cooled memory foam cushioned insole for maximum comfort. This is the best shoe for neuropathy as the midsole is textured with cushioning for impact. For flexibility, the shoes have Burst Compound, which is also lightweight and the Burst Grip traction in the outsole keeps you stable. keeps you stable during movement.
Pros
Available in 2 colors
Lightweight and flexible
Inner lining and memory foam cushion
Textured midsole
Impact-absorbing cushion
Slip-resistant outsole
Cons
Price at the time of publication: $69
Reebok brings to you some good shoes for neuropathy that have a synthetic leather exterior. A soft terry lining is featured inside that absorbs moisture efficiently and extends comfort. With the padded foam sockliner, you can feel your feet rest against the lightweight cushioning as you move about. This helps reduce stress on your feet. These are the best shoes for neuropathy pain owing to the high-abrasion outsole and upper perforations for added breathability.
Pros
Breathable
Moisture-wicking
Lightweight cushioning
High-abrasion outsole
Comfortable
Available in white and black
Cons
Might not have enough arch support
Price at the time of publication: $34.92
Orthofeet's shoes for neuropathy sufferers feature an anatomical arch support that helps foot alignment to eradicate pains. The contoured heel seat is cushioned with foam in multiple layers to reduce muscle fatigue. With the unique DryPlex upper fabric that has anti-odor properties combined with the PolyU foam foam you can keep your feet fresh and dry. The biomechanical design of Orthofeet's neuropathic shoes can help alleviate foot-related troubles with ease. "I can confidently recommend the Orthofeet Coral Pain Relief Sneakers to anyone seeking improved foot support and comfort. The dual-layer cushioning system provides added shock absorption and comfort to the feet, reducing impact and improving overall foot comfort," says Dr. Christopher R. Sforzo.

Pros
Wide toe box
Stretchable material uppers
Anatomical design
Anti-odor
Breathable
Moisture-wicking fabric
Multilayer cushioning
Cons
Some may find the heel to be big
Price at the time of publication: $142.95
Composed of 90% microfiber and 10% rayon, Git-up offers the best shoes for neuropathy feet that have an ergonomic design. The adjustable Velcro closure allows you to customize the fit to your foot. With the air cushioned sole you can enjoy arch support while the round toe and knitted upper allow for breathability. Absorbing sweat and drying quickly, these shoes for peripheral neuropathy and neuropathy sufferers are also great at shock absorption.
Pros
Adjustable Velcro strap
Air cushioned sole
Round toe design
Knitted uppers
Sweat and shock-absorbing
Quick-drying
Cons
Some may find them to slightly itchy initially
Price at the time of publication: $37.99
New Balance's shoes for neuropathy patients have an exterior made of synthetic material with added mesh for constant airflow. The blown rubber outsole provides maximum traction for an anti-slip grip and keeps you stable during movement. With the cushioned flexible sole present on the inside, your feet can remain optimally comfortable during brisk walking sessions. The New Balance shoes for neuropathy will give you an excellent amount of support. "New Balance women's running shoes offer a great option for those looking for footwear with orthopedic benefits. The removable insole that can accommodate custom orthotics is particularly noteworthy, as it allows individuals to tailor their shoe to their specific needs," says Dr. Christopher R. Sforzo.
Pros
Mesh upper for breathability
Rubber outsole for traction
Cushioned sole
Available in 4 colors
Flexible
Cons
Might make a squeaky sound when walking
Price at the time of publication: $129.99
Adidas' shoes for people with neuropathy feature a Cloudfoam Memory sockliner that delivers superior cushioning by conforming to your foot's shape. This is combined with the Cloudfoam midsole and outsole along with the 2-tone sandwich mesh upper for elevated comfort. With ample ankle support and an elastic pull tab around the heel, these are effective footwear for neuropathy pain.
Pros
Sockliner for cushioning
Mesh upper
Molds to foot shape
Ankle support
Available in 4 colors
Cons
Some may find the heel opening to be big
Price at the time of publication: $88
These neuropathy walking shoes use terry for the upper and a coral fleece lining inside for warmth. Easy to slip on and providing full coverage, this footwear has a supportive memory foam insole that works to reduce the stress in your feet. The Velcro strap closure along with the terry upper keeps the fit snug while the non-slip rubber sole is noise-free, allowing for both indoor and outdoor use. With these shoes for foot neuropathy you can enjoy walking around in comfort. "I highly recommend the European Softest Memory Foam Slippers for anyone seeking improved foot comfort and support. The targeted arch support, added cushioning, breathability, durability, and versatility of these insoles make them an effective and practical solution for addressing various foot conditions," says Dr. Christopher R. Sforzo.
Pros
Soft fleece lining for warmth
Supportive memory foam insoles
Velcro strap closure
Non-slip rubber sole
Noise-free
Stress-reducing
Cons
Might not be ideal for wider feet
Price at the time of publication: $39.9
DENACARE's got the best shoes for peripheral neuropathy made of 100% polyester. They have a roomy toe box that reduces pressure on the forefoot and with the wide toe and extra depth, you can easily fit in your custom-made orthotics. The adjustable hook-and-loop fastener helps you tweak the tightness depending on your foot shape. A soft tongue padded with foam feels nice against the skin while the TPU air cushion absorbs impact. The non-skid sole with improved stability features and the EVA molded midsole is lightweight. We think these wide-width shoes are best for plantar fasciitis and neuropathy owing to their healing benefits and help keep the feet healthy.
Pros
Roomy toe area
Wide enough to fit orthotics
Adjustable hook-and-loop closure
Soft shoe tongue
Anti-slip rubber sole
Lightweight
Cons
Some may find the sides of the shoe to be constricting
Price at the time of publication: $46
Orthofeet's women's shoes for neuropathy are ergonomic with a lightweight sole that combines high-quality cushioning for comfort. Anatomical arch support and multiple cushion layers extend pillow-like support that eases pain in your ankles and heels. Alleviating tension in the joints and providing freedom of movement these diabetic shoes for neuropathy have extra foam padding.
Pros
Adjustable arch support
Antimicrobial foam and fabric
Multilayer cushioning
Alleviates tension in joints
Lightweight sole
Available in 2 colors
Cons
The outsoles might not provide sufficient traction
Price at the time of publication: $149.95
Z-CoiL's walking shoes for neuropathy feature a patented coil in the heel to help reduce impact by half to tone down pains and aches. The rigid built-in premium orthotic insoles keep all parts of your feet well-supported. Extra cushioning is present in the front of the shoe while the roomy toe box, rocker bottom, and forefoot flex line keep movement natural. With these non-binding athletic shoes for neuropathy, you can get rid of any undue pressure and exercise pain-free.
Pros
Reduces impact
Built-in orthotic for support
Forefoot cushioning
Pressure relief features
Roomy toe box
Available in 5 colors
Cons
Some may find the shoes slightly bulky
Price at the time of publication: $279.95
Now that we've seen some of the best shoes for neuropathy foot pain available on the market, let's learn how you can choose the right ones for yourself.
How To Choose The Best Shoes For Neuropathy
Look for a closed-toe design that has padding on the front, back, sides, and bottom to keep your feet well-protected and safe. As people that struggle with neuropathy lose feeling, a sturdy shoe can safeguard every step.
As everyone's feet are different, some people might face issues such as swelling or deformation with neuropathy. This is why you should opt for shoes that have extra-wide toe or heel boxes. This is great even for inserting your own custom-made orthotics that help with foot pain. A smooth and sema-free upper design that prevents chafing, squeezing, or irritating your feet is ideal.
As the shoe has a closed design, ventilation becomes all the more important. Mesh uppers or leather with perforations are your best bet when it comes to allowing skin to breathe during movement. Additionally, look for fabric that is antimicrobial as it wards off bacteria that can lead to odor and allergic reactions. A moisture-wicking inner lining is not only soft, it also repels sweat to keep your feet dry no matter how active you are.
Adequate cushioning gives you a soft base to rest your feet on and is important as it absorbs both shock and impact when you land. A cushioned insole combined with an EVA midsole can be a good option. You could also go for gel cushioning present in the forefoot and the heel area for pain alleviation. A contoured footbed can extend comfort by giving you better balance and this can also be achieved with a heel cup that adapts to your foot.
To keep your feet well-protected, look for an underfoot shank or plate, an EVA midsole, and a thick rubber outsole. The last feature helps with underfoot protection, stability, and shock absorbency.
Why Trust StyleCraze?
Priyam Gupta, who authored this article, loves to stay updated when it comes to fashion. To this end, she wanted to help her readers find the best shoes for neuropathy, so she conducted thorough research and curated a list of them. The products that are listed are comfortable, come with many protective features, and are exclusively designed to help with neuropathy.
Frequently Asked Questions
Why do you need specialized shoes for neuropathy?
For those who struggle with neuropathy, aches and pains in the feet can sometimes also be joined by a loss of feeling. A shoe that offers excellent support with cushioning can help ease fatigue to give you comfort.
Do shoes help with neuropathy?
Shoes can aid your healing from neuropathy along with medication and physiotherapy. You need to choose footwear that has a good amount of cushioning, support, and extra room.
Is walking barefoot good for neuropathy?
As some people with neuropathy might face loss of feeling in their feet, walking barefoot can increase sensitivity and lead to injury, which is why it is not recommended.
Does wearing shoes make neuropathy worse?
If you wear shoes that don't fit correctly, it can lead to pressure on the nerves further causing loss of sensation.
Can wearing tight shoes cause neuropathy?
Wearing tight shoes will not cause neuropathy but can aggravate the symptoms of neuropathy. The stress or pressure created by tight shoe cause pinching of the nerves. Prolonged use of the same can damage the nerves running towards the toes.
What kind of socks are good for neuropathy?
Compression socks are good for neuropathy. They can help in managing the symptoms of neuropathy. These socks apply pressure to your feet to ensure proper blood circulation in the correct direction.
Do arch supports help with neuropathy?
Yes, Proper arch support can reduce plantar pressure on the forefoot. It reduces the risk of injury due to impaired sensation and stimulates foot nerves and relieves pain. Shoes with arch support are ideal for people suffering from diabetic peripheral neuropathy.
What helps with neuropathy of feet?
Take care of your feet the following way to manage neuropathy:
Take care of your feet.
Check daily for blisters, cuts, or calluses.
Exercise regularly.
Abstain from smoking.
Eating healthy.
Avoid alcohol consumption.
If you have diabetes, monitor your blood glucose levels regularly.
Recommended Articles