Top 62 Short Bob Hairstyles That Are Trending In 2019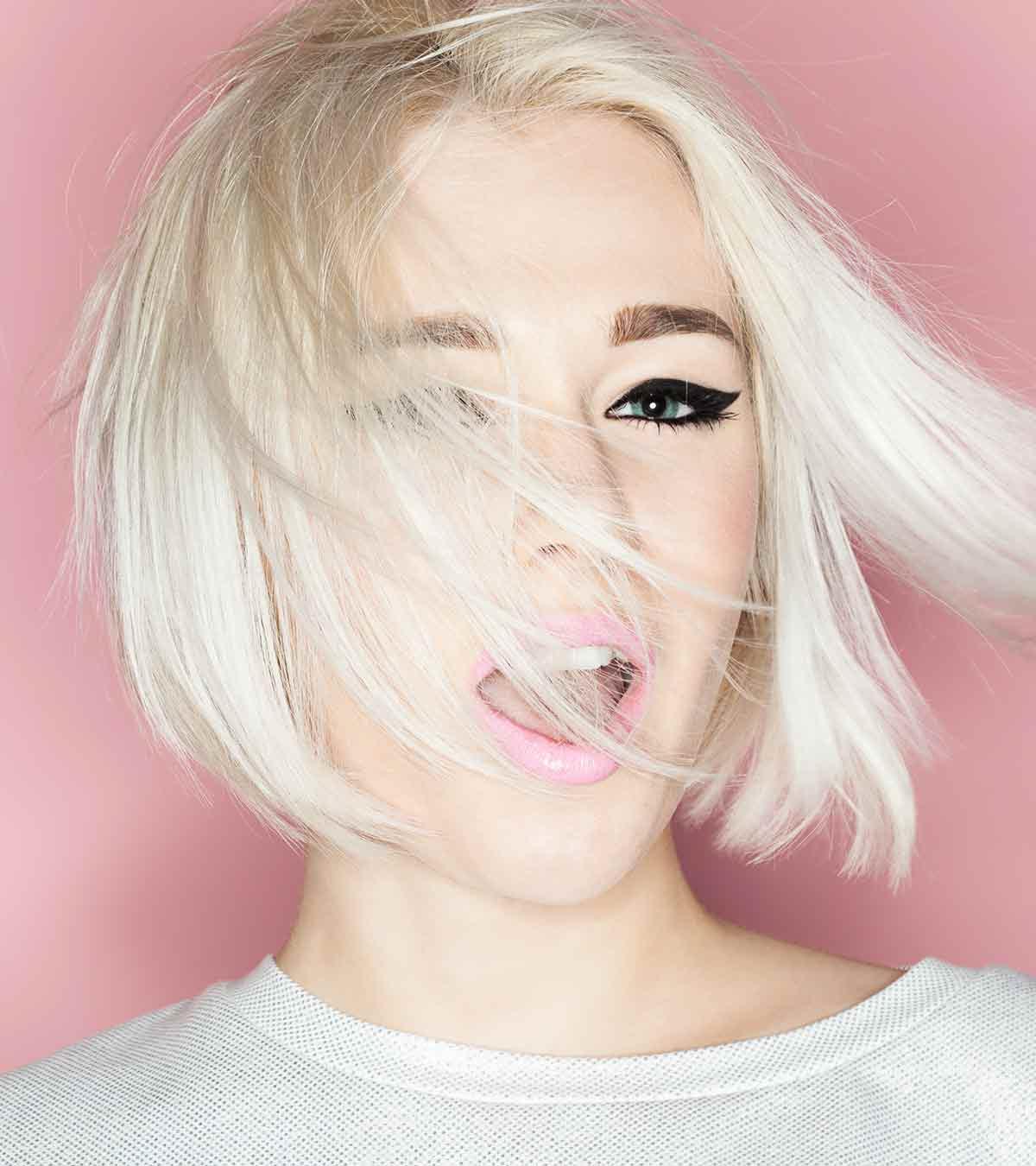 Since the Roaring '20s, the bob has reigned supreme. It is one of the best hairstyles to sport if you have short hair. It is easy to style and low-maintenance and looks edgy. It also looks great when it grows out into a lob. If you have short hair or are considering cutting your locks, here are 62 short bob hairstyles to give you all the style inspiration you need for your next look.
Top 62 Short Bob Hairstyles That Are Trending In 2019
1. Blunt Wavy Bob
Dianna Agron starts off this list with this beautiful blunt wavy bob. The waves are subtle but crisp. The side parting and the tuck behind the ear flaunt her heart-shaped face beautifully. The bleached blonde hair color makes her stunning hazel eyes pop.
2. Tousled Waves Bob
I'm so used to seeing Emilia Clarke in her Daenerys avatar with white-blonde hair that she looks like a completely different person in this picture. You too can achieve this tousled waves look with the help of a curling iron and some mousse. The triangular shape of the bob draws attention to her facial features rather than her face shape.
3. Super Fine Bob
Emily Blunt looks stunning with this super fine bob. If you have fine hair, take a cue from her. But if you have wide cheeks or a large forehead, opt for a deep side parting instead of a middle parting.
4. Cute Curly Bob
Messy hair is all the rage right, so let's get on board with it! Try out this cute curly bob. Keep the curls messy and small. It will make your super short hair look thicker.
5. Curly Ombre Bob
One sure way to spice up your ombre bob is to style it in curls. Use a thin-barrelled curling iron to achieve this look. The middle parting helps cover wide cheeks while drawing attention to your jawline and eyes.
6. Bronde Bob
Bronde is a combination of blonde and brown hair. Lucy Hale's hair starts off brown at the roots but ends in blonde. This softens her jawline without drawing attention away from it. The dark roots go well with her dark lip color and eyeliner.
7. Brown Highlighted Bob
If you are a brunette, jazz up your hair with brown highlights instead of opting for a contrasting blonde shade. Pick a shade of brown that is two or three tones lighter than your natural hair color. Just look how stunning Selena Gomez's hair looks!
8. Chin-Length Bob
Not many face shapes can pull off this look with ease. Cutting your hair until your chin is a BIG deal. If you have wide cheeks, I would not recommend this hairstyle for you. But if you have a square face shape, this look is made for you! It will show off your high cheekbones and jawline well.
9. Single Wave Bob
See that single sculpted wave? It looks flawless. You too can get this look with the help of some hair clips, mousse, and round brush. This hairstyle goes perfectly with Mila Kunis' perfectly sculpted eyebrows.
10. Uneven Ends Bob
Ginnifer Goodwin grew out her pixie into this stunning bob. The uneven ends of the bob draw attention to her jawline. The fine straight hair adds a smooth and shiny texture to her locks.
11. Deep Side-Parted Bob
A deep side-parted bob is a great way to embrace your face shape while flaunting it to your advantage. The deep side parting adds height to your hair which makes your face look longer. The blunt ends slim down your face. This hairstyle will work no matter what your face shape.
12. Flicked-Out Bob
If you already love your face shape, no matter how thin or wide, short or long, this hairstyle is for you. Part your hair down the middle with a mousse-covered comb to create this sleek look. Apply some hair gel to your hair at the back and comb it outward for that flicked-out look.
13. Uneven Center Bangs
If you've gotten a bad bob cut that has been cut way too short, here's something that can help – uneven bangs! They draw attention to your facial features and cover up a wide forehead.
14. Blunt Bob
A blunt bob paired with blunt bangs creates an edgy look. Add a slight contrast by coloring the roots on the sides of your head brown. This will make your eye color pop, with or without eyeliner.
15. Thick Bob
A short bob is a great way to flaunt your thick tresses. You don't even need to comb your short locks as they look great when they are messy. Point your hair upward with your fingers and use hairspray to keep it in place.
16. Naturally Wavy Bob
If you have thin hair, style it in waves to give it volume and thickness. I love the slight height added to the front along with the middle parting. Notice how the soft blonde color accentuates Margot Robbie's jawline along with her other facial features.
17. Above Chin-Length Bob
This is another tricky bob style. Not everyone can pull off a bob cut that ends above the chin. Styling it in waves helps! It gives your hair more thickness, so it slims down a round face.
18. Asymmetrical Bob
So you got an asymmetrical bob but are tired of sporting the same sleek look? Add a wavy twist to the longer side of your bob! Comb the rest of your hair outward, but not too much. This will make your bob look classy and fresh.
19. Modern French Bob
From long curly hair to short straight hair, Taylor Swift never ceases to look amazing. If you love the French bob, try it with this modern twist. Instead of wispy bangs, opt for heavy blunt bangs to flaunt your hair's thickness.
20. Simple Tuck Bob
It's surprising how far some gel and a tuck behind the ear can take you in terms of styling. Apply some light-hold gel to your brush and brush down your hair neatly. Gently tuck one side of your hair behind your ear. Avoid this hairstyle if you have wide cheeks as it will accentuate them.
21. Wavy-Ended Bob
Add a wave to the ends of your hair with the help of a curling iron. Make sure the waves are pointing in the same direction to make them flow seamlessly. Part your hair to the side and add a little lift to it. This will make your face appear slender.
22. Feathered Blunt Bob
Already have thick hair cut in a blunt bob? Take a cue from Jessica Alba and get your blunt ends feathered out. This will make your hair look thick and add texture to your locks.
23. Modern Hollywood Glam Bob
Emily Blunt rocks the red carpet like a pro! Part your hair in a slanted side parting. Curl it using mousse and a curling iron and pin it up on one side. Add a nice asymmetrical touch by rolling up one side of your hair to make it look shorter.
24. Classic Bob
Classic hairstyles are always the best, and the classic bob has withstood the test of time! It is still one of the most stylish hairstyles ever. This bob is all about the face. It flaunts your face shape and your features.
25. Dark-Rooted Bob
Lately, it seems like everyone is sporting the dark-rooted look. This is because dark roots help in framing your face while also adding texture and dimension to your hair. Dark roots make your face appear longer and your hair look deeper.
26. Long Side-Parted Bob
If you have a blunt bob, jazz it up with a deep side parting. Get it highlighted with a pretty blonde shade, and you are good to go! The blonde highlights will bring out your skin tone and add a sunkissed touch to your look.
27. Sleek Bob
Sleek hairstyles look modern without being too over the top. Part your hair deeply on one side. Spritz on some hairspray and comb your hair down. Add a lift to the hair at the top of your head to finish off the look.
28. Platinum Blonde Bob
This hair color is very similar to Emma Stone's natural hair color. She flaunts it well with the added waves and deep side-swept bangs. Notice how the waves begin from the midway down? This makes them look more natural.
29. Curled-Out Bob
If you have straight hair, spice up your bob by curling it. Keep the curls small and dense. If you have a dimensional hair color, this hairstyle will accentuate it. Take a page out of Cobie Smulders' lookbook to nail this hair look.
30. Layered Bob 
Layers look best when done on straight hair because of its smooth texture. Add some more spice to your layered bob with an ombre. Opt for a natural ombre that ends in a few shades lighter than your natural hair color.
31. Sleek Asymmetrical Parting 
 This sleek bob is made perfect by that tuck behind the ear. The ends are thinned out to make the rest of her hair look thicker. The asymmetrical sides give the bob a modern and edgy twist.
32. Wet Curly Bob 
 Rihanna sure knows how to style her hair to perfection. Apply gel to your hair and roll it in sections around small velcro rollers. Remove the rollers after an hour to unveil your stunning wet rolls.
33. Wavy Curls 
 Kristen Stewart looks beautiful with this wavy bob. The ends are cut blunt, giving the tresses more volume and thickness. You can achieve this look with a curling iron. Keep your hair in the curling iron for just a few seconds. This will make the curls twist but not too much, making them look a bit wavy.
34. Sculpted Waves Bob 
 Taylor Swift is an icon, and all her hairstyles are iconic. This sculpted bob is flawless and works great for big events. Apply mousse to your hair and use a round brush and a blowdryer to achieve this look.
35. Sharp Asymmetric Bob 
 Make your bob look slicker with this textured asymmetric bob. The ends are cut even and sharp. This makes your face shape and facial features pop out more.
36. Curls With Pointed Ends 
 You can achieve these curls with the help of straightening iron and a curling iron.
Curl your hair midway down, but leave out an inch of your hair at the end. Straighten the ends to make them look sharp and pointed.
37. Pulled-Back Bob With Dark Roots 
Spritz some hairspray onto your hair, making sure to cover every inch of it. Brush your hair back while adding a bit of a lift to it at the front. The dark roots will make your hair look thicker.
38. Silky Bob 
Fine, straight hair is often very silky. This can make tying your hair up with an elastic band quite a task! Instead, opt for this stylish bob made for silky hair. The hair in the front is cut in smooth layers, which can act as bangs as well. The rest of the hair is cut below the chin to accentuate the jawline.
39. Victory Roll
Looking for a hairdo for a concert? You can never go wrong with a victory roll! Apply some gel to your hair and roll it into a victory roll with the help of a round brush or bobby pins. Use a blow dryer and hairspray to set it in place.
40. Mild Stacked Bob
The stacked bob is a short haircut that features layers of hair stacked one on top of the other. Normally, a stacked bob has a longer front and a shorter back. But with a mild stacked bob, you get a hairstyle that is great for both work and play!
41.  Heavy Blunt Bangs
Blunt bangs are no joke! You need to be careful when pairing them with a short hairstyle. If your bob is cut right at the chin and you have wide cheeks, blunt bangs will make them look even wider. So, opt for this cut only if you have a slender face.
42. Super Sleek Bob
Style and that chic factor are all that women look for in a hairstyle. Julianne Hough brings us the perfect blend of both. If you want a pixie bob with long bangs, try out this hairstyle. Apply mousse to your hair and part it with a comb to recreate this look.
43. Heavy Layered Bangs
Often, hairstyles are picked based on the face shape of a person. Short bobs cut right at the jaw or shorter can make a harsh jawline stick out more, and make a round face look rounder. Heavy layered bangs turn such faux pas hairstyles into beauties!
44. Thick Flapper Bob
The '20s were a stylish time for women! One of the biggest looks of that time was the flapper bob. Though, back in the day, this bob was opted by women with thinner hair, it is a great bob style to flaunt with your thick locks as well. It looks sleek and perfect!
45. One-Sided Lift
If you have a short bob or are considering cutting your hair short, check out this hairstyle! This hairdo mimics the side undercut without the need to shave your hair. Part your hair to the side and backcomb the deeper side of your hair. This will give your hair a volumizing lift on the side.
46. Blunt Layers
A great way to add flavor to your bob cut is with layers. If you love edgy hair looks, opt for this blunt layered cut. Make sure the layers don't merge into each other as it will bring down the beauty of this look.
47. Highlighted Pixie Bob
When your short bob starts growing out, give it a pixie twist. Keep the edges of the layers sharp. Add in some bright highlights near your face to frame it beautifully.
48. Pink Curly Mohawk
Take a cue from P!nk and cut your hair in a short bob, keeping the sides shorter than the rest of your hair. Then, curl your hair at the top to create the mohawk. Add in some soft highlights to bring out your skin tone and eye color.
49. Long Styled Bangs With Bob
A great way to dial your bob up to eleven is styling your bangs. Long bangs with pixie bob is a total hairstyle topper. Pair it with a nice denim jacket, white t-shirt, blue jeans, and red lipstick to create a mesmerizing look.
50. Slick Asymmetric Bob
Anyone who loves anime has wanted to get a super slick bob at some point of time. Now, you can make it a reality! Ask your hairstylist to give you an asymmetrical bob that is very short at the back and well below your jawline at the front. Apply mousse to your hair and comb it down to finish off this look.
51. Messy Bob
Messy hair is everywhere! While long messy hairstyles look great, short messy bobs look even better. You don't even need to use a curling iron to achieve this look. Simply weave small sections of your hair in braids, spritz on some hairspray, and leave them in overnight. Come morning, you'll have light waves and a beautifully messy bob!
52. Side-Swept And Lifted Bob
 Small touches can go a long way when it comes to hair. This side-swept and lifted bob makes thin and fine hair look thick and voluminous. You can create the flicked-in ends with a round brush and a blow dryer.
53. Jawline Bob 
A jawline bob is one that is cut right near your jawline to accentuate it. With the pointed end of a rat-tailed comb, part your hair in a deep side parting that slants to the center. This slanted parting helps add dimension to your face. Comb your hair down with a mousse-covered comb and don't forget to tuck it behind your ear!
54. Short Boy Bob
Do you play a lot of sports? Do you work long hours and have no time to style your hair? Or do you simply love edgy short hairstyles? This super short bob is perfect for any scenario. However, if you have a large forehead or wide cheeks, get longer side-swept bangs to balance them out.
55. Super Gelled Bob
This gelled bob gives your hairstyle a drenched look. It looks good with jeans, skirts, and even gowns! Apply a generous amount of gel to your hair and comb it neatly. The lines from the comb will add an artsy feel to this look.
56. Combed-In Shag
One of the best styles for short hair is the shaggy bob. While we usually see women sport the shaggy bob with flicked-out ends, we suggest flicked-in ends for younger women. This hairstyle with layers at the cheeks is perfect for oval- and square-shaped faces. If you have a round or heart-shaped face, start the layers from below your cheeks rather than at the cheeks.
57. Blunt Wavy Lob
Lucy Hale shows us that blunt ends can be used to our advantage. If you have thick hair, blunt ends will amplify its thickness. Style it in waves, part your hair down the middle, and you are good to go!
58. Pinned-Down Bob
If you love punk hairdos but have a formal event to attend, look no further! Kristen Stewart shows us how to sport a punk look with finesse. This faux side cut is achieved with the help of lots of bobby pins. Add in a braid at the top to complete this edgy hairstyle.
59. Sharp Flicked-Out Ends
If you have a heart-shaped or round face, flicked-out ends are your best friend. But instead of messy ends, try crisp outward ends. They draw the eye inward and make your face look smaller. They accentuate your jawline as well. Achieve this look with the help of a straightening iron.
60. Unicorn Bob
Sometimes, some color is all you need to spice up your bob. Instead of the traditional blonde and brown shades, why not opt for a unicorn blend? It is bright, adds shine to your hair, and will definitely get everyone's attention.
61. Chic Messy Bob
Go messy but with style! Go to the salon and ask for an asymmetrical bob with feathered ends. Then, with the pointed end of a rat-tailed comb, create a messy parting. Arrange your hair with your fingers and neatly comb the top to finish off the look.
62. Moussed Mohawk
If there is anyone who pulls off a mohawk like a queen, it is P!nk! Here's how you imitate this look. Apply mousse to your hair and comb down the sides. Use a fine-toothed comb to create the mohawk.
 Hope these bob hairstyles have inspired you to go short this season. Which one was your favorite? Comment below to let us know!
The following two tabs change content below.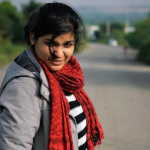 Latest posts by Anjali Sayee (see all)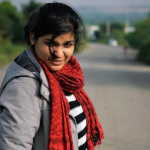 Anjali Sayee
Anjali Sayee is a writer and an introvert. From studying Aeronautical Engineering and wanting to design her own airplane to writing articles on hairstyles, she has been on quite a journey. She believes that hair is one of the key factors that define a woman's personality. To quote her, "What's the first thing they do in the movies to show a personality change? Change the hair – because it has a life of its own." She's here to help you find the hairstyle you need. This bookworm is a self-professed Wholocker, a talented drummer, and an amateur photographer.