Say Goodbye To Scars With The 10 Best Silicone Scar Sheets Of 2021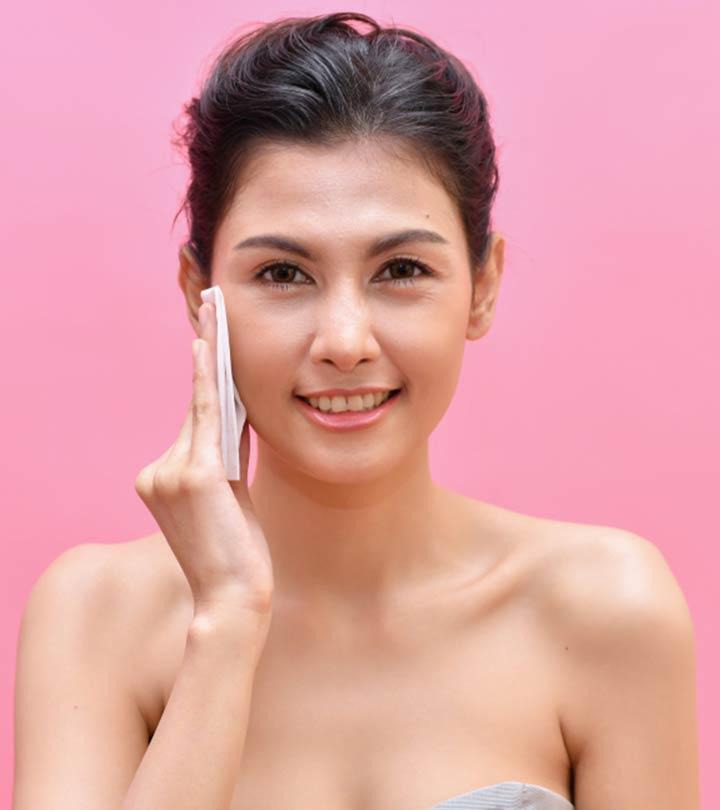 Some scars go deeper than the skin, and unfortunately, they can leave a long-lasting impression on the mind and a dent in your confidence. But don't let it trouble you more than it should, because we might have the solution to all your skin woes. Silicone sheets — that's right! These sheets don't just reduce visible scars but are also FDA-approved and known to be safe.
A silicone sheet will form a flexible, non-greasy, and odorless barrier over your scar, which softens and flattens it, making it less conspicuous. The best silicone scar sheets increase hydration of your skin's uppermost layer, allowing your skin to breathe and reduce them in size. If you are unsure of where to start your journey towards blemish-free skin, we suggest you begin right here. Take a look at our list of the 10 best silicone sheets of 2021, and find the perfect one for your skin.
Fade Your Scars Away With The 10 Best Silicone Scar Sheets Of 2021
You are one step away from scar-free skin. The ScarAway Silicone Scar Gel is a transparent, water-resistant silicone gel sheet that fades scars in only 4-8 weeks. These sheets are washable, and flexible, and breathable, making them a comfortable option. It comes with an easy-flow applicator, and each sheet is self-adhesive that can be used for up to 10 days. It forms a flexible, non-greasy barrier over your scar and can be covered with cosmetics or sunscreen. Put on your scar sheet, and watch it work its magic towards smooth skin without imperfections.
Pros:
24-hour efficacy
Clinically-supported
Lasts for up to 3 months
Medical-grade silicone scar sheets
Can be used on both old and new scars
Cons:
These easy-to-apply silicone scar treatment sheets are your answer to smooth and soft skin without any lesions. They help hydrate your skin by improving collagen production and work well on keloids, burn scars, and surgical scars. If you have sensitive skin, then these silicone scar sheets are your best friend as they are suitable for gentle and delicate skin. With high-grade silicone as the main ingredient, these sheets effectively soften and flatten your thickened scar in 3-6 months and heal the scar tissue. So, what are you waiting for? Bring this product home today.
Pros:
Reduces itching
Ultra-thin material
Improves skin hydration
Improves production of collagen
Cons:
May be very visible on darker skin tones
Here's a safe and sure way to reduce and get rid of scars that steal your confidence. Made of a non-toxic formula, these silicone sheets are ideal for nursing moms. It improves the color, size, texture, and overall appearance of scars and keloids. They can also treat scars from C-sections, postoperative scars, surgeries, skin injuries, burns, acne, and more. Reusable and washable, this one is suitable for old and new scars.
Pros:
Clinically-proven
Physician-trusted
Odorless and colorless
Suitable for all skin types
Ideal for both adults and kids
Safe, non-toxic, and harmless
Cons:
Some may find the sheets to be a bit too thick
This is an FDA-cleared scar therapy designed to relieve the tension on your skin that causes scarring. These sheets prevent scars while significantly reducing the appearance of old and new scars. The product comes with a patented applicator with medical-grade adhesive for a convenient and hassle-free experience. They gently hold both sides of your incision together, resulting in lighter, thinner and flatter scars. Your skin's affected area stays hydrated and soft, thanks to the Stress-Shield Technology used in these silicone sheets.
Pros:
FDA-cleared
Physician-recommended
Available in different sizes
Hydrates and moisturizes skin
Comes with a patented applicator with medical-grade adhesive
Cons:
In rare cases, it may cause skin irritation
For skin that is flawless and scarless, try these silicone scar sheets made up of an inner layer that is 100% medical-grade silicone gel and an outer layer with polyurethane non-woven film. Together, they put slight pressure on the scar, mimicking the skin's natural healing process. These sheets can be used for both old and new scars and are safe for nursing mothers. These sheets are hardly visible and provide UV protection, making them a suitable option for every skin tone and type.
Pros:
Breathable
Semi-permeable
Releases silicone oil
Easy to cut
Cons:
May not stick after first use
It doesn't matter if your scars are recent or as old as the tale itself because we've got a discreet silicone scar sheet that blurs both of them. It gently sticks to the skin and conforms well to the body's shape. These are easy to remove and cause no discomfort. These are effective against both hypertrophic and keloid scars, which have occurred after plastic surgery, C-sections, or burn injuries. These sheets can be worn 24 hours a day, comfortably, without worrying about them falling out.
Pros:
Easy to cut
Moisture-proof
Safe for children
Suitable for different kinds of scars
Cons:
The scent may be overpowering for some
If a raised or discolored scar from an old or new cut or burn is troubling you, then this could be the reusable silicone scar sheets that you need in your life! From stretch marks to general or cosmetic surgery scars, C-sections, and even adult acne, it helps you get rid of all of these and more. It is convenient to use, considering it can be easily cut into smaller pieces according to the scar you are battling. You will notice visible changes to your skin in just weeks. It provides excellent breathability and is great for nursing moms and people with sensitive skin.
Pros:
Easy to cut
Reusable
Medical-approved material
Can be used for longer hours
Cons:
Some may find it hard to peel off
Don't let scars keep you from living a confident and happy life. Give these silicone scar sheets that prevent hyperplasia scars a try! They effectively reduce pigmentation and improve the overall appearance of the color, size, texture, and overall appearance of hypertrophic scars and keloids. These come in packs of 7 and are comfortable as well as reusable. Each sheet is washable and reusable for up to 2 weeks with proper cleaning and maintenance. And what makes them even better is that they are completely odorless!
Pros:
Waterproof
Easy to apply
Virtually invisible
Can be customized in size
Cons:
The medical-grade gel sheets for scars are ideally designed for c-section scars. These prevent itching or stretching and are significantly thinner than most silicone scar sheets available in the market. Because of this, they conform to the body contours very precisely, causing minimal discomfort, if any. These are known to flatten, reduce, and fade scars, both old and new. They effectively do so by trapping the skin's moisture in and promoting the production of collagen.
Pros:
Washable and reusable up to 28 times per strip
Clear, invisible strip
Clinically-proven
Oxygen permeable
Cons:
Some find that these sheets may easily fall off
If sensitive skin keeps you from trying scar sheets, try these scar therapy silicone sheets that are made for your gentle skin. They are flexible with ultra-thin, breathable fabric, optimal for long-lasting comfort. These sheets contour to your body and can be gently removed from delicate skin. Each silicone scar sheet is self-adhesive and will last for up to 7-10 days. Within days of using these medical-grade silicone scar sheets, you may notice softening and improvement in appearance and texture.
Pros:
Clinically-supported
Contents last for up to 2 months
Conceals scar while healing
Can be worn under clothing and pressure garments
 Cons:
May leave a wet sensation after a shower
Feel like a pro-scar-fighter yet? Level up by going through our buying guide to determine how exactly you can choose the suitable silicone scar sheet for your skin.
How To Choose Silicone Scar Sheets
Budget and use: When choosing a silicone scar sheet, the best way to decide is the amount of money you are willing to spend. Since most of these sheets are expensive, you could choose one basis whether it is reusable or not. You could also opt for larger sheets which can be cut into smaller pieces for multiple uses.
Consider the length of the treatment: How long will your treatment last? Depending on the location of your scar and its size, the duration of treatment will vary. Basis this, you could opt for either a pack containing just one sheet or one with several.
Skin type: Choose silicone scar sheets based on your skin type. If you have sensitive skin, it is best to look for sheets that contain more hydration properties. In case your skin tends to break out easily, opt for one that is more breathable to give your skin enough air circulation. Excessively oily skin may require an additional product to ensure the sheet sticks to your skin, and so on.
Scar type: Different silicone scar sheets may work for different kinds of scars. Depending on whether your scar is old or new, you may want to pick a specific type of scar sheet. Always check the product description to ensure you choose the right one for the right kind of scar you want to eliminate.
How To Effectively Use Silicone Scar Sheets
Using a silicone scar sheet is pretty simple and unobtrusive. It's almost like using a band-aid, but one that doesn't come off as quickly. Make sure you clean the area where you'll be using the sheet and dry it out thoroughly before applying the sheet. An average silicone sheet can be worn anywhere between 12 to 22 hours. Please make sure you change it appropriately and clean the used sheet with mild detergent. Most sheets are reusable, so you should use a single sheet 3 times and up to 7 times, depending on the manufacturer.
Side Effects Of Silicone Scar Sheets
Silicone treatments are safe to use and generally do not have any side effects. Overuse or poor hygiene may have adverse effects, but corrective measures can easily solve this. For fresh scars from surgery, clearance from your doctor is recommended before commencing use.
Now that you have armed yourself with the knowledge of how you can diminish those scars, there's nothing that stops you from achieving scar and blemish-free skin. While silicone scar sheets go a long way in minimizing atopic scars and keloids, you must remember to keep your scar clean and maintain the health of scar sheets to avoid skin infections. While many options in the market might overwhelm you with choices, don't worry. Simply take a look at our list of the best silicone scar sheets and the buying guide to help you narrow your search down to one.
Frequently Asked Questions
Do silicone scar sheets work?
Yes, the right kind of ones, really work. Silicone scar sheets are most suitable for scars that are slightly elevated, like keloid scars. They can be used to prevent or treat hypertrophic scars as well.
Can silicone scar sheets work on wrinkles?
Prolonged use has been known to have a hydrating effect on the skin, reducing fine lines and wrinkles.
How long should you wear silicone scar sheets?
Silicone scar sheets should not be worn for more than 22 hours at a stretch. Wearing it beyond this may have adverse effects on your skin.
Are silicone scar sheets reusable?
Most silicone scar sheets are reusable and can be reused after proper washing using a gentle soap.
Recommended Articles
The following two tabs change content below.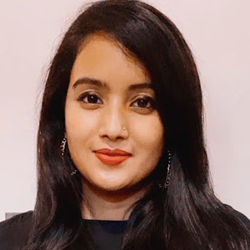 Kirtana developed a deep passion for writing ever since she was a little girl after reading the brilliant works of Enid Blyton and Roald Dahl. She completed her Master's in Mass Communication and Journalism from St. Joseph's College, Bengaluru and has chosen a career that is driven by creativity. A fashion enthusiast who believes in communicating effectively with a personal touch, she writes about beauty, skin care, fashion, and just about anything else.