10 Best Sisley Skincare Products to Look Out for in 2021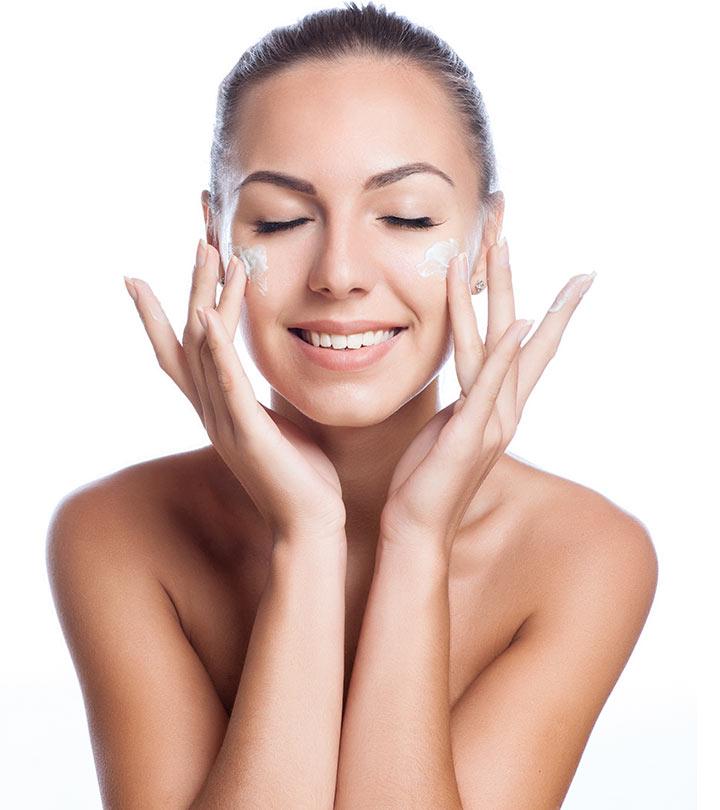 Sisley sounds familiar, doesn't it? Yes, it is a world-renowned brand from Paris specializing in skin care products. They have a wide range of products that take care of your face, body – and all your cosmetic needs. Sisley is an iconic brand, and its skincare, makeup, and fragrance products are top-notch. You need to try them at least once in your lifetime to experience true pampering and luxury. They are a class apart. We have looked up the best Sisley products and made a list for you – and even reviewed them. Take a look.
Top 10 Sisley Skincare Products
Sisley Eye Contour Cream effectively reduces wrinkles, dark circles, and puffiness. It is gentle on the skin and fights under eye bags.
The Sisley product contains plant extracts and vitamins that maintain the moisture levels and elasticity of the skin. 
Pros
Light on the skin
Gets absorbed into the skin quickly
Cons
Inconvenient packaging
Pricey
Sisley Grapefruit Toning Lotion tightens pores and freshens the face. It improves the texture of the skin.
The Sisley product cleanses the face by removing the remaining debris or dirt on the face and forming a protective layer on the skin.
Pros
Provides matte finish
Pleasing scent
Cons
Contains alcohol
Inconvenient packaging
Sisley Eye Contour Mask moisturizes the skin around the eyes and reduces the appearance of fine lines.
It smoothens the skin and also reduces under-eye puffiness.
Pros
Adds moisture
Maintains skin elasticity
Cons
Expensive
Thick consistency
Sisley Restorative Facial Cream fights dehydration and improves the skin tone. It also soothes irritated skin.
This Sisley product fights environment stress, repairs skin damage, and makes the skin supple. It is gentle on the skin.
Pros
Rich, creamy texture
Contains shea butter
Cons
Inconvenient tub packaging
Expensive
Sisley Black Rose Cream Mask smoothens and brightens the skin. It makes the skin plump and rejuvenated.
The Sisley product contains plant extracts, vitamins, and anti-aging ingredients that enhance the skin.
Pros
Pleasing scent
Adds a glow
Cons
Sisley Cucumber Moisturizer is a daily moisturizing cream that hydrates and energizes the skin.
The Sisley product contains amino acids and mineral salts that make the skin soft, supple, and radiant.
Pros
Non-greasy
Improves hydration levels of the skin
Cons
Inconvenient tub packaging
Needs to be reapplied every few hours
Sisley Neck Cream helps make the skin on the throat firm and reduces the appearance of fine lines.
This Sisley product contains botanical extracts that smoothen the skin on the neck. It tightens and moisturizes the neck area. 
Pros
Non-comedogenic
Rich texture
Cons
Sisley Radiance Anti-Aging Concentrate reduces dark marks and adds radiance to the skin.
The Sisley product adds a glow to the face and helps you get your original complexion back.
Pros
Absorbs quickly
Comes with a pump
Cons
Sisley Paris Izia Perfume is a delicious smelling perfume specially formulated for women.
The Sisley perfume contains cedar, amber, and musk, which add softness and a powdery character to the scent. 
Pros
Convenient packaging
Great smell
Cons 
Sisley Phyto-Blanc Lightening Cleanser gently cleanses the skin and helps even the skin tone.
The Sisley cleanser removes dirt and excess sebum from the skin and adds a glow to it. It makes the skin clear and soft.
Pros
Gentle on skin
Rinses easily
Cons 
*Prices may vary
*Subject to Availability
When you are in a mood to indulge, Sisley in your go-to brand. Since the time of its initiation in 1976, Sisley has grown by leaps and bounds and is now synonymous with high-quality products. It's time you experience them too. 
Expert's Answers For Readers' Questions
Why are Sisley products expensive?
Sisley products are expensive because they are made with high-quality ingredients and tested multiple times. Apart from that, the brand value is high.
Are Sisley products worth the money?
Sisley products are of top-notch quality and packaged well. They provide quick and long-lasting results. Definitely worth the money spent.
Which is the best Sisley product?
The toning lotion of Sisley is widely regarded as its best product and is a bestseller.
Recommended Articles: