12 Best Sit-up Foot Anchor Bars To Workout Anywhere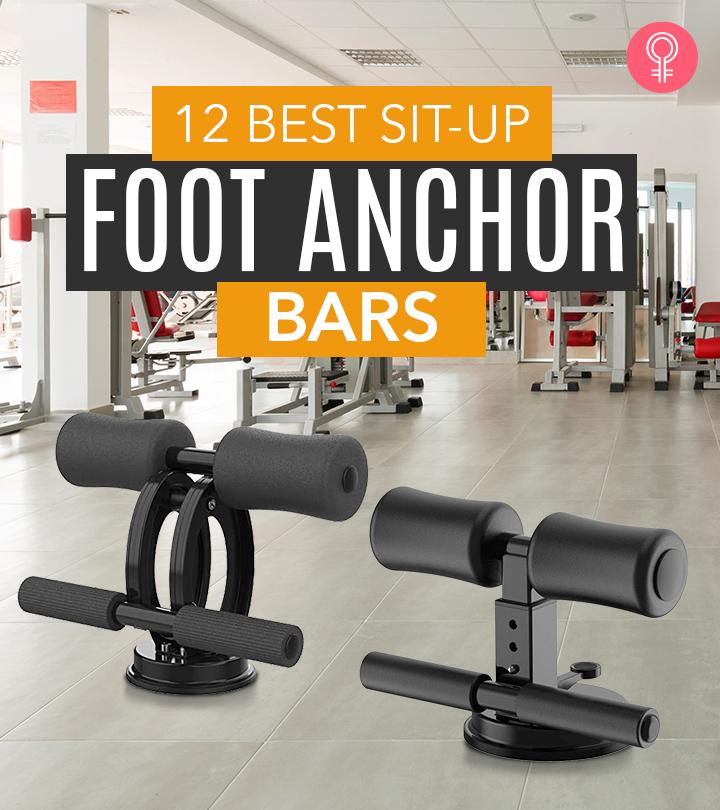 Incorrect alignment and breathing nullify the effect of a workout. Several body-shaping and toning exercises require the core and other target muscles to be fully employed in every repetition. To maximize core engagement for such activities, invest in sit-up foot anchors. Foot anchors or sit-up bars are assistive tools that hold your feet in position during sit-ups, dips, planks, or pull-ups. You can also use them at your home or office and carry them wherever you go.Check out the 12 best sit-up foot anchor bars you can buy online. Scroll down!
12 Sit-up Bars And Foot Anchors For Maximum Core Engagement
The CAP Barbell Doorway Situp Bar is lightweight, adjustable, and has a compact design. You can now work on your core and abs in any place that has a door. It comes with foam-covered handle bars to provide extra comfort and grip to your feet. This sit-up bar is made of high-quality steel and does not snap or fall apart.
Pros
Lightweight
Adjustable height
Portable
Sturdy
Easy to set up
Cost-effective
Cons
This sit-up foot bar is made of natural materials that are strong, stable, and functional. This product is for the floor and has three parts – the body, comfort foam, and the suction rubber chassis. The main body is made of cold-rolled steel for strength and stability. The high-density elastic foam protects your shins, feet, and toes from pain. The 14.8cm large suction rubber chassis in the bottom creates strong suction against a clean and dry surface. This sit-up bar needs no tools or technicians for installation. Its height can be adjusted at four gears, making it suitable for the entire family.
Pros
Easy to install
User-friendly
Adjustable height
Value for money
Cons
The Aduro Sport Doorway Sit-Up Exercise Bar is compact, portable, and easy to install. It adjusts to four height levels and is suitable for any age and height to develop a rock-solid core. The reinforced steel body and padded ankle bar ensure maximum comfort, stability, and control. Its padded foam-covered ankle bar firmly holds your feet in place and provides comfort and traction. The strong clamp system helps fit this exercise bar under any closed door.
Pros
Easy to assemble
Sturdy
Portable
Sleek
Fits in a gym bag
Lightweight
Cons
Not for hollow doors
Bar screw issues
You can use the LOVHO Sit Up Fitness Bar for roll belly movement, push-ups, side kick, sit-ups, back stretches, elbow planks, and press-ups. The dual-support steel frame assists waist, abdomen, leg and body shaping, butt lifting, and muscle toning. The suction cup grips the floor firmly, ensuring a safe and stable stand during training. The foam handles and support bars come with adjustable height and fit different needs – under and over the shoulder and under the feet exercises. It improves the overall posture.
Pros
Cons
None
The Ader Sporting Goods Doorway Sit-Up Bar is made of strong steel plate and tube. It comes with a rubber-padded clamp to avoid scratches on your doors.  The ergonomic foam pads enable tough anchorage and a comfortable workout session. This doorway sit-up bar is travel-friendly and suitable for ab exercises. 
Pros
Sturdy
Sleek
Travel-friendly
Ergonomic design
Cons
The AMBER Sporting Goods Doorway Sit-Up Bar fits any door securely with the padded adjustable, rubber door clamp – you will not have to worry about it falling off or damaging doors while working out. The unique design ensures smooth closing and opening of the doors. This sit-up bar strengthens and firms the abdominal muscles. It is travel-friendly and also suitable for home and office use.
Pros
Easy to assemble
Portable
Lightweight 
Cons
None
This sit-up bar can be set up on a variety of floors – marbles, terrazzo, wood, and ceramic tiles. Its wide suction pad enables a secured fit to the ground.  The additional clamp and central rod have three height options, while its foam-padded handles provide soft, cushiony support to your hands and feet. This sit-up device is made of superior steel and metal that is lightweight yet sturdy.
Pros
Sleek
Portable
Lightweight
Sturdy
Available in 3 colors
Adjustable height
Cons
The Tbest Bed Sit-Ups Fitness Equipment is made of high-quality materials and convenient for home exercises. Its central pole is sturdy and rust-proof, while the foam rubber pad makes it comfortable to use. The adjustable clip and strap are wear-resistant, durable, and fit any bed and mattress type. This product has a space-saving design and can be clipped on to any bed frames.
Pros
Easy to install
User-friendly
Durable
Compact
Available in 5 colors
Cons
None
The Yibaision Sit Up Bar is portable and suitable for sit-ups, push-ups, side kicks, belly movement, stretching back, elbow planks, and press-ups. It has two-row support rods that provide greater heel force and double efficiency. The high-density foam-covered handle protects your legs and feet from pain. The enlarged rubber suction cup exerts superior suction power to the ground, keeping the device stable. The spring clip in the central rod has an adjustable gear with four height options. It can be used on wooden, terrazzo, marble, tiles, concrete, or any smooth floors.
Pros
Easy to install
Portable
Two-row support rods
Cons
The Sunny Health & Fitness Sit Up Bar is best-suited for sit-ups, crunches, and Russian twists. This heavy-duty foot bar adjusts to three different positions to hold your feet securely. The padded handles protect your feet from injuries and provide a comfortable grip. This ergonomically designed sit-up bar is lightweight, portable, and easy to install.
Pros
Easy to install
Value for money
Lightweight
Portable
Ergonomic design
Cons
None
The RuiDaDongFei Sit-Ups Exercise Bar is durable, easy to install, and made of premium materials that protect and support your limbs while exercising at home. Its 12.5cm wide suction cup attaches to smooth granite and marble surfaces. The humanized design with 16-21cm height adjustment aids in posture alignment.
Pros
Lightweight
Portable
Cost-effective
Non-slip surface
Easy to install
Durable
Adjustable height
Cons
This sit-up assistant fits in your gym bag or small luggage. It can be used for body, waist, and leg shaping, ab toning, butt lifts, and core strengthening. The sturdy central rod with foam-padded handles protects and supports your feet. It is lightweight and equipped with a high-quality suction cup at the bottom. You can use this device on smooth terrazzo, marble, tiles, and wooden floors.
Pros
Cons
These are the top 12 sit-up foot anchors available online. Depending on the location, you can choose an under-door foot anchor or an on-floor model. Go through the following section to know what to consider while buying the right device.
Things To Consider When Choosing Sit-Up Assistants
Portability: Buy a lightweight and portable foot anchor so that you can exercise anywhere. If your sit-up bar is bulky and heavy, it would be difficult to carry and install. Therefore, go for compact models made of durable and sturdy materials.
Weight Capacity: Sit-up bars feature various weight limits to accommodate people of different sizes. Some models are designed for large frames – heavy feet and bodyweight. Thus, read the specifications carefully before finalizing one.
Height Adjustability: Choose a foot anchor that has adjustable height options. Just adjust the gear as per your comfort before working out. Flexible height options will prevent soft tissue injuries or microtears during exercise.
Quick Installation: Whether it is a floor foot or doorway anchor, it should not take you more than 5-10 minutes to set up. You should be able to install it single-handedly. Elaborate settings and complex design take up time and effort. Thus, choose a simple, standard device that is easy to install and use.
Note: If the product comes with a warranty, ensure to check the necessary documents after unboxing. Also, set up the device to check how it works.
It takes just about 5 minutes to install a doorway or floor sit-up foot anchors. Here's what you need to do.
How To Install Sit-up Foot Anchors
Slide the doorway sit-up bar underneath a closed door.
Tighten or loosen the screw.
Ensure that the bolt end screws into the foam pad.
If it is a floor foot anchor or a bar, wipe the smooth surface clean with a damp cloth.
Install the equipment at a convenient location with enough space on all sides.
Slide your feet under the bar to check and adjust its tightness.
Use your foot anchors correctly as misalignments may strain your muscles. Here are a few tips for using doorway sit-up foot anchors safely.
How To Use Sit-up Foot Anchors Safely- Tips and Precautions
Choose a strong door.
Always wear shoes while using them for extra support to your legs and core.
Wipe the smooth surface with a clean cloth before fixing the foot anchors or sit-up bar.
Adjust the height of the foot anchors.
Note: Do not use sit-up anchors if you feel severe pain in your neck, back, feet, arms, groin, or any body parts. Consult a physiotherapist or physician to learn the right and safe way of using them.
Foot anchors, when used the right way, give you the best results. They maximize your core engagement and enhance your posture. What are you waiting for? Order the best-suited sit-up foot anchor from our list and feel the difference!
Recommended Articles
The following two tabs change content below.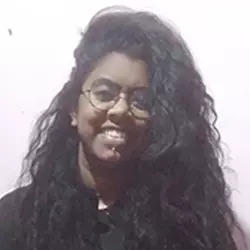 Aditi holds a postgraduate degree in English Literature from Presidency University, Kolkata, and a bachelor's degree in Education from the University of West Bengal. She has previously worked as a scriptwriter for an educational technology company and as an editor and proofreader for a digital marketing agency. She specializes in reviewing fitness products and equipment and aims to provide the readers with all the information required to make an informed decision. She is passionate about teaching and her other interests lie in parkour, short stories, journaling, and Indo-Pakistani sign language.