Best Skin Care Clinics In Chennai – Our Top 10 Picks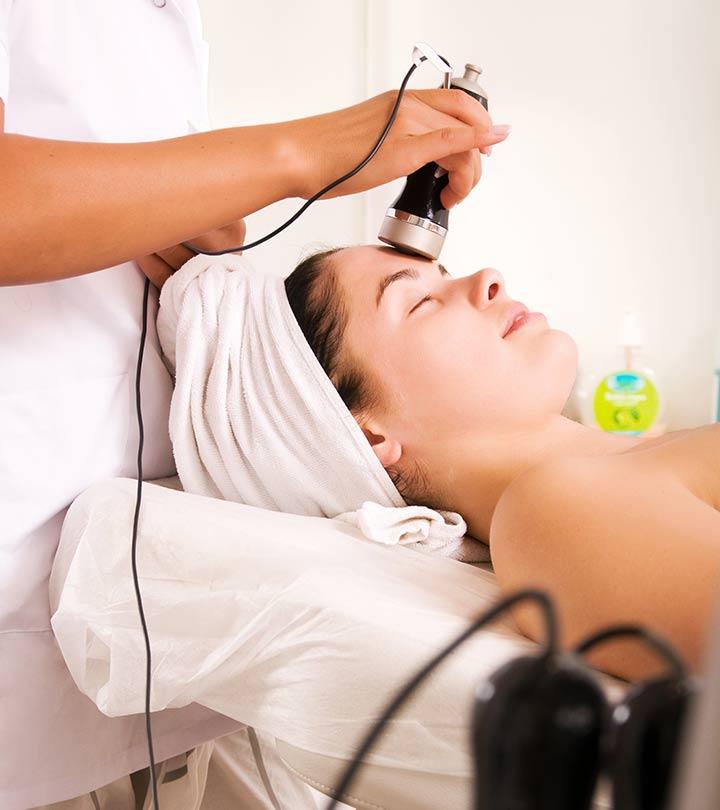 Do you hate what you see in the mirror? Does the reflection that stares back at you look old, weary, and just plain unhealthy? Extreme climatic conditions and increasing pollution levels definitely take a toll on our skin. Tanning of skin, unexplained acne and pimples, rashes, pigmentation, dark circles, wrinkles…the list goes on! With so much going against our skin, is it any wonder that we look the way we do? But why accept that? Why live with a less than perfect 'you'?
We understand the desire to look your best. So, to help you all Chennai beauties have that perfect looking radiant and problem-free skin, here is a list of the top 10 skin care clinics in the gateway to South India, Chennai!
Skin Care Clinic in Chennai – Best 10
1. Ram Skin Clinic:
Established in the year 2008, Ram Skin Clinic has been successful in treating patients suffering from major skin-related disorders. It provides specialized dermato-surgical procedures like diagnostic biopsy, radio frequency, chemical peeling, and mole removal. They help not only adults, but also treat pediatric skin disorders. What sets them apart from their competitors is the fact that they develop an individualized treatment plan to help restore the health of your skin.
2. Vcare Medspa:
The roots of Vcare Medspa were planted in the year 1997 and since then they have helped thousands of people get rid of skin problems and also to improve the quality of skin. Their research and development wing constantly strives to renew their procedures, and hence Vcare Medspa has its own process of treating skin problems. Their customized services include: Stem cell therapy, melanin break therapy, green peel, and medspa.
3. Dr. Maya Vedmurthy's RSV Skin and Laser Centre:
The brain child of Dr. Maya Vedmurthy, the RSV Skin and Laser Centre is a one stop solution for all your skin care needs. With years of formal training and practice, this centre offers various skincare treatments like chemical peels, micro-dermabrasion, dermaroller, prp injections, erbium glass, and fillers to enhance and enrich your beauty.
4. Labelle Bodycare Pvt. Ltd:
With a vision to transform lives, Labelle Bodycare Pvt. Ltd has been a pillar of strength for all those who want to improve their skin or solve their skin troubles. Established in the year 2000, it is professionally managed by qualified doctors and nutritionists, and is one of the most trusted brands in Chennai. Its skin service ranges from skin polishing, anti-aging treatment, deep scar removal, anti-acne treatment, and fairness treatment.
5. Kaya Skin Clinic:
Kaya Skin Clinic claims to be a one-stop destination for all your skin related issues. So, if you are looking for a personalized beauty treatment to suit your needs and wallet, then this is the perfect place for you. Kaya Skin Clinic promises to put an end to skin troubles of one and all, irrespective of age and gender. Their researched treatments include: Skin glow facials, fairness and de-pigmentation, anti-acne and blemishes treatment.
[ Read: Best Kaya Skin Clinic Services ]

6. VLCC:
Founded in the year 1989, VLCC is definitely one of the oldest and yet the most reliable way to a beautiful and glowing skin. The best skin care clinic in Chennai & anywhere else. It is widely recognized for its therapeutic approach to beauty treatments, especially to solve skin problems. Their treatments are carried out by specialized professionals that include medical doctors and cosmetologists. Some of their cosmetological solutions are pigmentation and tan removal treatments, skin rejuvenation, skin hydration, anti-acne and anti-aging treatments.
7. Derme Cure:
Derme Cure is a complete skin care and cosmetic clinic that aims to provide specialized skin-care treatment through high standard services and advanced techniques. It offers exceptional non-invasive cosmetic techniques to defeat aging, fight scars and blemishes. The various treatments offered by the clinic include chemical peels, fillers, derma roller and mesotheraphy.
[ Read: Skin Care Clinics In Hyderabad ]

8. Angels Advanced Clinic Private Limited:
Giving beautiful skin since 1990, Angels Advanced Clinic has been a pioneer in providing solutions to skin problems. Launched by renowned doctor, G. Radhika Reddy, this clinic aims to provide solutions in the form of treatments like micro pigmentation and skin rejuvenation.
9. Satin Skin Laser Clinics:
Approved by the FDA, Satin Skin Clinics offer world class skin treatments. It has been on a journey to rid the populace of skin-related issues since the year 2002 and claims to have treated more than 30,000 satisfied customers. They constantly upgrade their procedures to stay a step ahead of their competitors. Some of their customized services include Obagi blue peel radiance, anti-aging, and skin polishing treatment.
10. Chennai Skin Clinic:
Dr. Renita Rajan's baby, the Chennai Skin Clinic, exclusively caters to the needs related to aesthetic and cosmetic skin and hair issues, laser treatments, non-surgical cosmetic treatments, dermatology, and dermatosurgery. It provides access to the best and the most advanced treatments for skin problems. This skin care clinic in Chennai has several satisfied customers, all thanks to their high standards of professionalism and ethics. Their treatments like scar correction, botox, micro-dermabresion, skin resurfacing, skin tightening, and fixing of stretch marks, are based on proven clinical evidences.
[ Read: Best Skin Clinics In Kolkata ]
When in Chennai, do as the Chennaites do! Visit any of these skin clinics and fall in love with the beautiful 'you'!
The following two tabs change content below.

Latest posts by Priyanka Mane (see all)

Priyanka Mane
Namaskar, I am Priyanka Mane. A professional writer, editor, beautician and an entrepreneur, in the city of dreams - Mumbai. Some say, beauty is power, and so here I am, to make you look more beautiful, elegant, stylish, and glamorous, with the help of this wonderful platform and guide - StyleCraze.