11 Best Skin Care Products of 2018
When we say skin, we are talking about the largest organ in the human body. And among the most important too! Why is it so important? Simply because it is the first line of defense we have against the outside world. It filters what goes in and it protects form the things that shouldn't go in. That alone should be a good enough reason to take good care of it. But if that alone doesn't suffice as reason then remember to look good, skin care is necessary. It represents you entirely in one glance and unsightly for skin is not appealing to anyone. This is why caring for skin has always been the first priority for every woman.
But caring is different from good caring. What do we mean by this? Well, you might be using a cleanser but what if it isn't the right one for you? It is obviously not going to produce any results. Now what if you are using the right kind of a product but it is from a very good brand? It is still pointless for it not only fails to produce results, it might even damage my skin further! That is why a good product is so very important.
This year, there were many beauty care and skin products released in the market. The one's that have managed to leave a mark on the market are listed below as they are considered as some of the best skin products for women. 
Rest assured that all the products mentioned below are tried and tested!
1. Rose Water:
Rose water plays a crucial role for beauty. With the help of rose water we can keep our skin shiny and get rid of harmful dust on skin. Rose water has some of the Vitamins like Vitamin A, C, D, E, B3 and natural anti-bacterial. After washing your face apply rose water.


[ Read: Homemade Night Creams To Get Beautiful Skin ]
2. Biotique Skin Polishers:
I have used so many scrubs but always get back to this the biotique skin polisher it's not harsh on the skin and you can actually feel the difference after scrubbing…it does not dry your skin but leaves it radiant and glowing. Pretty affordable. The 60gm tub lasts more than 2-3 months with twice per week usage.


3. Biotique Cucumber Water:
Cucumber is known for its cooling effect, this biotique cucumber water keeps your face refreshed after using this.This is made from natural ingredients which is not harmful to the skin.


4. Natures Essence Aloevera Gel:
I am so happy to use this product which is pretty affordable its just Rs. 58. I use this product before going to bed it feels so light its gel-based and your skin feels like ice…must have product.


5. Himalaya Neem Face Pack:
Most of us are familiar with this product. it's the most popular product from Himalaya…this face pack is sure to remove the impurities from the skin.


6. Kara Skin Care Wipes:
The most use skin care wipes use are the Kara wet wipes…I use this for many purpose to remove make up or remove the dirt from your face and very easy to carry anywhere and keeps your skin fresh.


 7. Anti-Ageing Creams:
Aging. This is every woman's worst nightmare! The things is men grow distinguished but women grow old. And nobody wants to look old. Exactly how is wrinkly skin and sagging eyes supposed to be appealing? It is painful to stand in front of the mirror and watch as your firm and beautiful skin shrinks into brittle wrinkly layers. And this is why anti-aging creams become such a hot favorite among women then second they hit their late 20's!
[ Read: Homemade Beauty Tips for Fair skin ]
It is but obvious why anti-ageing creams were trending this year. A long list of perfect and reliable cream for age-spots, wrinkles, uneven skin tone, and pigmentation were topping the list.
To name a few top skin care products, we have
Pond's Age Miracle Cell Regen Day Cream SPF 15PA++
Olay Age Protect Anti-Ageing Cream
Himalaya Anti-Wrinkle Cream
Garnier Wrinkle Lift Anti-Ageing Cream
[ Read: Best Anti Aging Eye Creams ]
8. Sunscreens:
Sun damage. This is the one thing that inflicts all woman no matter where they come from. The harsh sun rays especially the UV rays and the unforgiving heat, plays havoc on our skin irrespective of our skin type. They leave us with tans and burns and there are also possibilities of skin diseases like cancer!
And hence, sunscreen is the most important skin care product as it protects us from skin damage and sun tan. Beauty market this year had a wide array of sunscreen lotions and creams to protect your skin from sweat and oil.
Here is a list of best sunscreen that topped the list in 2015 and are said to be the best products for skin care.
Lotus Herbals Safe Sun Block Cream
Garnier Light Moisturiser – SPF 15
Neutrogena UltraSheer Dry Touch Sunblock
Himalaya Protective Sunscreen Lotion
[ Read: Best Sunscreens in India ]
9. Cleansers:
One of the most crucial steps in skin is cleansing. It is the first thing we are asked Cleansers remove dirt and pollution that sits back and hides in our skin pores, trying to damage it from within. This dirt in the pores is where it all begins! All our skin troubles. All the dirt and pollution along with the dead skin cells first go and settle in these pores clogging them. And then when there is too much oil production, they all get together and bring about a breakout!
So here are some of the recommended cleansers of 2015 include
Lotus Herbals Lemon pure Turmeric & Lemon Cleansing Milk
Neutrogena Deep Clean Facial Cleanser
[ Read: Best Cleansers For Oily Skin ]
10. Eye Care Products:
Do you keep waking up with puffy eyes or have those dark circles been in your life for so long that you don't even remember how you look without them? The skin on your face is as such sensitive but the area around your eyes are even more so. The strains and stress of life shows a lot faster here than anywhere else on the body. So proper care is a must. After all, eyes are the windows to the soul!
Eye-care products are therefore, worth buying because the skin surrounding your eyes needs special care. Eye-care products are no doubt a bit expensive, but they are helpful too. Problems such as dark circles or ageing-wrinkles can be cured using these creams.
The best products under this category are:
Garnier Light Anti Dark Circles Eye Roll-on
11. Lip Care Products:
Lips are also a part of your skin but they differ in one major factor. They lack sweat glands or sebaceous glands which means they lack the protection that your skin on other parts of your body has. Lips are hence very sensitive and need special care.
This year like almost every other year, lip-balms were among the most-wanted lip-care products!
The trending Lip balms in 2015 are:
Maybelline Baby lip blams
Himalaya lip balm
*Subject to Availability
The best skin care products of 2015 and the best skin care products in India! If you haven't got them already, its time to stock up!

The following two tabs change content below.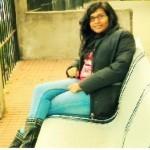 Latest posts by Anamika M (see all)