Best Skin Clinics In Kolkata – Our Top 10 Picks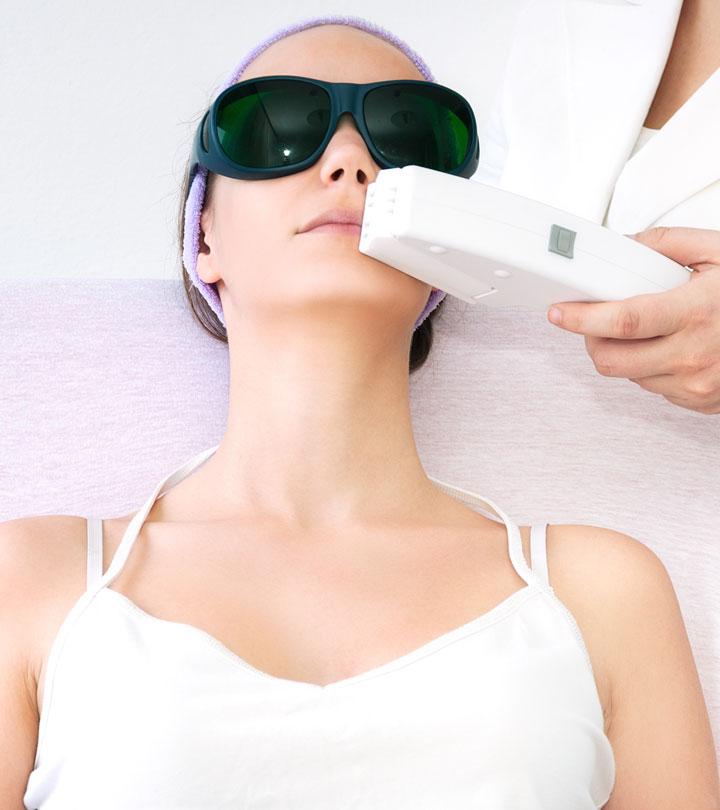 The environment plays havoc with our skins .
The Constant exposure to pollutants along with the damage caused by the busy lifestyle results in irreversible skin damage. Even the bong beauties known for generations of beauty can't escape this!
There are countless products available in the market that promise to bestow you with a healthy and glowing skin. You can opt for skin clinics that offer personalized and professional solutions to all your skin problems that are effective and quicker too.
Top 10 Skin Clinics in Kolkata
1. The Nova Laser Clinic:
Owned by renowned dermatologist, Dr. Arun Kumar Prasad, the clinic aims to make people look good and feel fabulous with their countless services.
Dr. Prasad treats skin problems such as psoriasis, acne, and vitiligo by using a combination of topical medications, laser, chemical peels, and/or micro-dermabrasion. These treatments are painless, long-term, modern and are decided according to the gravity of the issue.
You can also avail advanced beauty treatments for your skin, hair, and nails or even give yourself a complete makeover with their advanced therapies.
Address:
Nova Laser Clinic, Sukhsagar, Ground Floor
Minto Park
2/5A Sarat Bose Road
Kolkata 700020
Contact Dr. Arun K. Prasad
Call: 91 33 2476 5600 or 91 33 2454 3259.
E-mail: arunkprasad@novalaser.org
2. Dr. KoushikLahiri – Speciality Skin and Hair Clinic:
This is an excellent skin clinic in Kolkata owned by Dr. KoushikLahiri, a consulting dermatologist and dermatosurgeon. People with assorted skin disorders, including leucoderma/vitiligo, scars, pigmentation on face, hair and nail disorders, acne (pimples), allergy, psoriasis, eczema, cholesterol spots on eyelids, wrinkles etc can visit this place to avail the best possible solution.
Address:
WIZDERM Speciality Skin and Hair Clinic, Mani Square, IT-7A, 7th Floor, 164/1 Manicktala Main Road, Kolkata – 700054
Toll Free: 1800-345-3450
Phone : +91-033-6460-1234
Email: info@wizderm.in
WIZDERM (Jodhpur Park),1/503, Gariahat Road
Jodhpur Park, Kolkata-700068, Toll Free: 1800-345-3450
Mobile: 09433169186, Phone: +91-033-40067182
Email: info@wizderm.in
3. Kaya Skin Clinic:
This is one of the leading beauty cum health clinics of India. The best thing about this place is that they deliver results as per their word. Be it your ageing skin or a skin filled with blemishes and scars, Kaya is the right place to transform yourself into a flawless beauty. Along with offering customized cures from renowned skin therapists, this place also offers you a chance to pamper your skin.
Address:
Kaya – Alipore, INSIDE Judge Court, Judges Court Road, Alipore
NEXT TO Dominos Pizza, 1.4 km STRAIGHT FROM Hazra Crossing TOWARDS Alipore Crossing, 1.3 km FROM Alipore Crossing 03324497710, 03324497711
Clinic Timings: 10 AM to 8 PM, All 7 days, Kaya – Kankurgachi
CIT Road, Phoolbagan, AT Phoolbagan Crossing
0.0 km FROM Phoolbagan Crossing 03364602426, Clinic Timings: 10 AM to 8 PM, All 7 days
Kaya – Loudon Street, INSIDE Sukh Shanti Building
Loudon Street, Park Street, 0.5 km STRAIGHT FROM Lansdowne Crossing
1.0 km FROM Theatre Road Crossing 03322891539, 03322891540, Clinic Timings: 10 AM to 8 PM, All 7 days, Kaya – Purnadas Rd
INSIDE Ashiana Apartments, Purna Das Road, Gariahat,0.2 km FROM Rashbehari Avenue, 1.1 km FROM Gariahat Junction 03324669550, 03324669551
Clinic Timings: 10 AM to 8 PM, All 7 days, Kaya – Salt Lake
INSIDE City Centre Mall, Salt Lake, Sector 1, Salt Lake City
2.9 km FROM Ultadanga Crossing 03323581538, 03323583468
Clinic Timings: 10 AM to 8 PM, All 7 days
[ Read: Kaya Skin Clinic ]
4. Dr. Batra's:
Yet another popular name in the field of skin therapies, Dr. Batra's offers homeopathic solutions for your skin problems. The place offers personalized professional solutions based on the condition, symptoms, and history of the person. There are many locations available including
Behala
130C, 1st floor New Creation Bldg Diamond Harbour Road,
Thakurpukur, Joka (Beside: Kasturi Nursing Home),
Above ICICI Bank,
Kolkata – 700104, West Bengal, India
Contact Person: Dr. NiladriSahu
Tel: 033-24381510 / 20
5. VLCC:
This is a one-stop shop for all your skin health and beauty problems. The Advanced Range of Dermal Aesthetic Procedures from VLCC offer customized treatments by proper consultation with their doctors and experts.
Treatments available at VLCC:
Laser Hair Removal
Acne treatment
Instant Glow by Restylane Vital
Line & Wrinkle Reduction with Botox
Youth Regeneration with Dermal Fillers
Perfect 10 Facelift
Electro Cautery of moles & warts
Hair Removal
Scar Treatment
Wrinkle Treatment
Scarring and Pigmentation – Skin Polishing with Microdermabrasion
Skin Rejuvenation
Basket of Peels
Ishine Facial
Body rejuvenation
Mesotherapy
You can visit any of their branches including
Gariahat
#1/432,, Gariahat Road, Jodhpur Park, Kolkata, West Bengal 700068, India
Phone:+91 33 2429 2603
[ Read: VLCC Skin Care Products ]
6. Enhance Clinics:
Visit Enhance clinics for availing the best and the most unique solutions for your scalp, skin, and hair problems. A combination of surgical and medical procedures is used for treatment to ensure the best results, with highly experienced doctors supervising the entire schedule.
Address:
Enhance Clinics – Loudon Street, 12, Loudon Street, Suite 3C,
Kolkata – 700017, Ph: (033) 22829126/22828500
7. Iris Skin Clinic:
Housed in Lake Town, Kolkata, this clinic offers guaranteed solutions to all your skin problems. Visit the clinic to avail the expertise of distinguished dermatologists, including Dr. Asha Bardhan.
Address:
(033) 44138542, 128, Block A, Near Reliance Fresh,
Bangur Avenue, Bangur Avenue, Kolkata – 700055
8. Rita Skin Foundation:
This is a dream come true for Dr. S Malakar, who had dreamt of offering solutions to all dermatological issues in one place along with his wife, Late Dr. Rita Malakar. Established in her name on 23rd July 2002, Rita Skin Foundation offers treatment to people across all walks and levels of life. The underprivileged section of the society can also avail their services at a subsidized rate.
Address:
GD – 381, Saltlake City, Sector – iii,
Kolkata 700106, (Landmark – near 12 no.Tank, Beside GD market.)
Ph: +91 33 2358 8010/ +91 33 2358 6282
Email id: ritaskin01@gmail.com
9. Elation Hair and Skin Clinic:
Elation Hair & Skin Clinic offers aesthetic and anti-ageing medical skin treatments with cutting-edge technologies in a professional, yet personalized fashion. The doctors and consultants at Elation have been trained worldwide to give you the latest medical technology.You can visit their clinic at
141b, 2nd Floor, Opposite Gupta Brothers, Rash Behari Avenue, Gariahat, Kolkata – 700029
Ph No :(91)-33-44503527
10. Wizderm:
Located in the centre of Kolkata, this place boasts of a state of the art set up, with the most advanced hair and skin solutions offered in a comfortable way. Irrespective of the skin or hair problem you are facing, you are sure to get the best results in the most satisfying way here. So check it out!
Address:
WIZDERM, North Main Square, IT-7A, 7th Floor
164/1 Maniktala Main Road
Kolkata – 700054, WIZDERM, SOUTH
1/503, Gariahat Road (south), Jodhpur Park
Kolkata – 700068
Email: info@wizderm.in
The above mentioned top 10 skin clinics in Kolkata are dedicated to offer the best solutions to your problems. Find the one that suits you the best to have gorgeous and healthy skin!
Here are a few tips for a better experience
Always insist on patch tests before starting any treatments
Insist on sterilised equipment and check the expiry dates for any products used
The best way to avail these services it to find out package deals of discount sites such as groupon and khojguru.com. These clinics offer deeply discounted prices to attract clientele. Don't forget to surf these websites before visiting these places.
Anything you want to tell us? Do comment below!
The following two tabs change content below.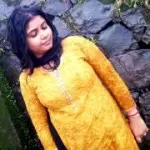 Latest posts by Jayshree Bhagat (see all)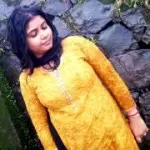 Jayshree Bhagat
Love you stylecraze for this platform. Hy there, I am Jayshree from Mumbai, director of Milestone plm solutions pvt ltd-vasai. I basically love to read and write about make-up, beauty & fashion in ma spare time. That's my hobby you can call. Hope you love my blog and articles. Do leave your valuable feedback! Stay Beautiful!!