13 Best Pigmentation Creams To Fight Blemishes And Dark Spots
Achieve smooth and spot-free skin after regular application of these products.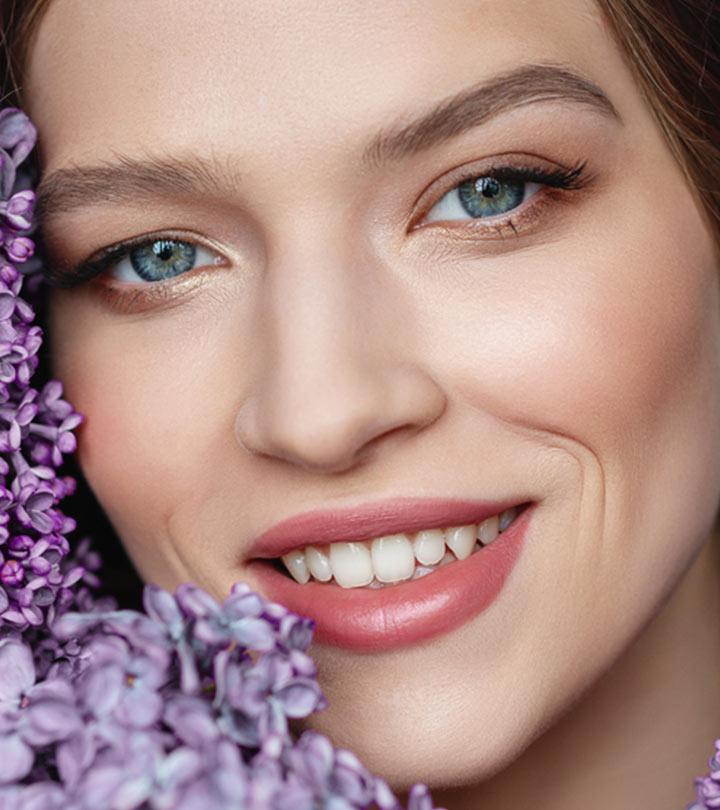 Dark spots, dull skin, and pigmentation are common skin concerns that most of us suffer from these days. So, most people resort to makeup and skin care products like skin brightening creams and concealers to hide hyperpigmentation. But, an ideal solution is to use the best pigmentation cream as it treats the issue from its roots rather than hiding it.
Hyperpigmentation occurs when your body produces too much melanin to protect your skin from the harsh sun rays. It can also happen due to blemishes, acne, skin injuries, and inflammation. So, to eliminate all these effects and protect your skin from any damage, pigmentation creams will work the best as they will diminish dark spots, give you an even-toned skin, accompanied by a radiant glow.
These creams are usually packed with ingredients like hydroquinone, kojic acid, and salicylic acid that help lighten your skin's pigmentation. Nowadays, multiple brands have come up with hyperpigmentation creams and choosing one might seem daunting. But, fret not. We have got you covered. In this article, we have curated a list of the best pigmentation creams after careful analysis of reviews, ratings, and tester's experience that will give you visible results. Keep reading to explore the list.
13 Best Pigmentation Creams And Buying Guide 2023- Our Top Picks
Pros
Non-GMO
Paraben-free
Hypoallergenic
Not tested on animals
Exfoliates dead skin cells
Cons
It may not be suitable for sensitive skin
Pros
Cruelty-free
Paraben-free
Long-lasting effect
Protects skin against UV rays
Does not contain steroids and artificial colors
Cons
It may have a strong smell
Pros
Lightweight
Cruelty-free
Reduces signs of aging
Suitable for all skin types
Cons
Contains EDTA and artificial fragrance
Pros
Mild fragrance
Reduces age spots
Non-greasy formula
Dermatologist-tested
Clinically-tested
Visible results in 2 weeks
Makes skin soft and supple
Cons
Pros
Affordable
Anti-fungal
Reduces age spots
Anti-inflammatory
Clinically tested
No animal testing
Cons
May not be suitable for extremely dry skin
Pros
Vegan
Cruelty-free
Lightweight
Reduces redness and blemishes
Cons
Some may find it slightly greasy
If you have dark spots, dry skin, hyperpigmentation, and expression lines, this cream is what you need! It contains vitamin C that helps to reduce wrinkles and fine lines, lighten dark spots, fade pigmentation, nourish your skin, and give you a youthful glow. This formula also includes aloe vera, apple saccharides, jojoba oil, glycerin, black tea, hyaluronic acid, sea salt, and arbutin to give you bright, exfoliated, and smooth skin. It locks in moisture and protects the skin against sun exposure so that you have hydrated and spotless skin. Apply this cream in the morning after cleansing your skin and achieve flawless and fresh-looking skin all day.
Pros
Vegan
Paraben-free
No mineral oil
Not tested on animals
Ideal for all skin types
Cons
It contains artificial fragrance
Pros
Organic
Paraben-free
Non-greasy formula
No harmful chemicals
Not tested on animals
Cons
It may not have a pleasant smell
Pros
Vegan
Cruelty-free
Lightweight
Improves skin elasticity
No paraben and mineral oil
Cons
This Demelan Pigmentation Cream works great for curing hyperpigmentation and blemishes. It helps to refine your skin texture and make it smoother and healthier. This cream is formulated with effective ingredients that are beneficial and safe to treat pigmented skin. It contains a unique blend of glycolic, arbutin, and kojic acid. Glycolic acid is a great exfoliator and helps to remove dead skin cells and promote cell regeneration. Arbutin helps with an even skin tone and complexion by getting rid of dark and dull spots. And, kojic acid is the key ingredient that prevents hyperpigmentation as it helps to control excess melanin production. Apply a small amount of this cream to the concerned areas with spots, and you'll witness the results in a few days.
Pros
Long-lasting effect
Treats skin discoloration
Reduces acne and pimples
Protects skin against UV rays
Makes the skin look radiant
Cons
It may cause skin irritation if overused.
This is a de-pigmentation night cream that works wonders on the skin. It bears the goodness of sandalwood and aloe vera, which are known to have numerous benefits on the skin. To use this cream, clean your face with a wet towel and dry it. After drying, take some cream and massage it on the face until it is absorbed. VLCC takes pride in developing creams scientifically after understanding the different types of skin conditions and this cream is no exception.
Pros
Lightens the skin
Reduces dark spots
Can be used on the whole body
Cons
May not be suitable for all types of skin
Lighten your dark spots with this Mamaearth Bye Bye Blemishes Face Cream that offers an even skin tone and creates a protective barrier on your skin. This complexion enhancer cream helps fight spots, acne, discoloration, pimples, hyperpigmentation, and blemishes. It is infused with natural ingredients such as patchouli, daisy flower, mulberry extract, vetiver oil, geranium oil, and vitamin C. Patchouli treats dry and acne-related skin problems as it has healing properties. Daisy flower helps lighten your skin tone. Mulberry extract is rich in antioxidants and decreases the signs of aging. Vetiver oil prevents premature aging and hydrates your skin. Geranium oil helps to reduce inflammation and gives you radiant skin. And, vitamin C helps to deal with skin problems related to dark spots. This dark spot remover does not include paraben, SLS, sulfate, mineral oil, artificial preservative, fragrance, color, and petroleum.
Pros
Lightweight
Non-greasy formula
Suitable for all skin types
Improves skin elasticity
Dermatologist-tested
Cons
It may not be suitable for extremely oily skin
Pros
Cruelty-free
Non-sticky formula
Improves skin elasticity
No paraben and sulfates
Suitable for all skin types
Cons
It may take a while to witness results.
To choose the right pigmentation cream, you need to consider a few factors. Our comprehensive buying guide will help you with just that to make a wise decision.
How To Choose The Right Pigmentation Cream?
Useful ingredients: While choosing the right pigmentation cream, you should opt for the one scientifically formulated with beneficial ingredients. Your cream should contain elements like kojic acid, azelaic acid, and vitamin C, along with natural and organic ingredients with proven efficacy in controlling melanin production.
Moisturizing effect: While the pigmentation creams treat blemishes, they may leave your skin dry. So, you should pick a cream that contains moisturizing ingredients like vitamin C, glycerin, shea butter, and essential oils.
No harmful chemicals: Some of the anti-pigmentation treatments contain harmful chemicals that may strip your skin of nutrients in the long run and may even affect your skin health. Therefore, you should go through the ingredients carefully to be sure whether the product includes any questionable elements.
Products containing hydroquinone should only be used for 3-6 months at a time, giving your skin a 2-3 month break in treatment. Prolonged use of hydroquinone can worsen hyperpigmentation.
Why Trust StyleCraze?
Kirtana Divakar, the author, is a skincare aficionado who loves trying out different skincare products. Knowing the struggle many readers face while trying to find the right product, she has thoroughly researched several product reviews online to curate a list of the best pigmentation creams to help you fight pigmentation. This carefully curated list boasts of the top creams that help reduce blemishes, giving you glowing and flawless skin.
Frequently Asked Questions
Does whitening cream remove pigmentation from the face permanently?
Yes, skin whitening creams can remove pigmentation from your face permanently, but the result is not the same for all skin types and may take time to deliver expected results.
How long does it take to remove pigmentation?
To remove pigmentation and get visible results, it might take 3 to 24 months, depending on how your skin reacts to the chosen skincare product or treatment.
Does vitamin C help with hyperpigmentation?
Yes, vitamin C helps to fade hyperpigmentation as it obstructs the production of excess melanin, which is the main cause of pigmentation.
What types of products best address pigmentation?
Products containing ingredients like mandelic acid, lactic acid, glycolic acid, vitamin C, and niacinamide effectively address pigmentation issues. They reduce dark spots and brighten your skin tone.
Which ingredients should I avoid if I have hyper-pigmentation?
Ingredients like hydroquinone, AHAs, retinol, etc. make your skin more sensitive to the sun and worsen skin pigmentation.
How do you apply products for pigmentation?
• Wash your face with a gentle cleanser.
• Take a small amount of cream on your fingers and apply it to your skin.
• Massage it gently until it absorbs into the skin.
How often should you apply products for pigmentation?
Check the label and use the products for pigmentation as suggested by the manufacturer. Usually, you can apply the creams daily.