15 Best Skincare Products For Dry Skin, According To Reviews-2022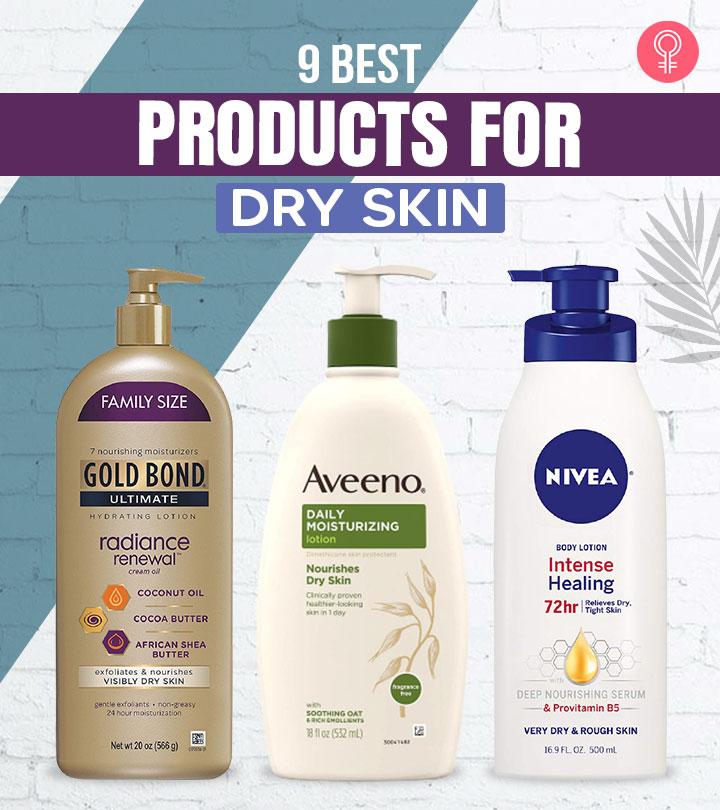 Skincare spa owner and paramedical esthetician Bella Schneider says, "The ideal protocol for maintaining dry skin includes the 4 following steps: cleansing, exfoliation, protection, and nourishment." Besides following the steps mentioned above, it would also help use the best products for dry skin to bid farewell to your dry skin issues.
These products help you reduce the annoying problems that come with dry skin, including flaking, rough patches, itchiness, irritation, dullness, dryness, and cracked skin. Dry skin may also feel dehydrated and tight even after thorough cleansing, so these specially crafted products come in handy. Don't fret if you are new to the skincare world and don't know what products you need to ensure your dry skin is efficiently taken care of, don't fret. We've curated a list of the top products for dry skin so that you can enjoy moisturized, plump, and radiant skin. So, what are you waiting for? Go on and check our list out!
9 Best Products For DrySkin In 2022
To give your skin a fresh splash of hydration, try out the Neutrogena Hydro Boost Water Gel. This dermatologist-recommended, oil-free, and non-comedogenic gel offers continuous hydration and makes your skin supple. It is a unique gel moisturizer enriched with hyaluronic acid, which is naturally found in the skin, to attract moisture and lock it in the skin. It gets instantly absorbed into your skin and can be used for all skin types. Watch this video for more information about the product.
Key ingredients: Hyaluronic acid
Pros
 Works for all skin types
 Non-comedogenic
 Oil-free
 Alcohol-free
 Dermatologist-recommended
 Offers 72 hours hydration
Cons
 The fragrance might be overpowering.
No matter what your skin type is, a good moisturizer will always be your best companion. The CeraVe Moisturizing Cream hydrates the skin and restores its natural barrier. It is infused with potent ingredients that can help those with dry to very dry skin and improve the look and feel of their skin. The patented MVE technology releases moisturizing ingredients for 24-hour hydration. The formula of this moisturizing cream is enriched with ceramides that restores the natural barrier of the skin and hyaluronic acid to retain the skin's natural moisture. This video helps you know more about the product.
Key ingredients: Hyaluronic acid and Ceramides
Pros
 Non-greasy
 Fast-absorbing
 Developed by dermatologists
 Non-comedogenic
 Non-irritating formula
 Fragrance-free
 Paraben-free
 Allergy-tested
 Hypoallergenic
Cons
None
No products found.
The Aveeno Daily Moisturizing Lotion has a nourishing formula which is clinically proven to significantly improve the health of your dry skin. The formula contains colloidal oatmeal and rich emollients that protect dry skin for 24 hours. On application, it leaves your skin feeling soft, smooth, and naturally healthy. It is gentle enough for everyday use.
Key ingredients: Colloidal oatmeal
Pros
 Suitable for everyday use
 Non-greasy
 Fragrance-free
 Non-comedogenic
Cons
The Jergens Ultra Healing Moisturizer offers deep nourishment to extremely dry skin. It has a fast-absorbing formula that penetrates through five layers of skin and allows it to heal from within. It is formulated with the unique Hydralucence blend of vitamins C, E, and B5. The lotion targets the rough spots of your skin like heels, elbows, and knees, and locks in moisture for up to 48 hours. It visibly improves the texture of your skin and improves the luminosity after just the first use. Check out this video to know more about this product.
Key ingredients: Vitamins C, E, and B5
Pros
 Fast-absorbing formula
 Long-lasting moisturization
 No scent
 Unisex formula
 Can be used on the face as well
Cons
None
This body oil by Neutrogena is a lightweight, sesame body oil moisturizer that gives you smooth skin. The formula of this oil absorbs quickly, locking in the moisture you need to achieve soft, smooth skin. Your skin gets a healthy and radiant glow instantly. For the best results, apply it on your skin after shower. Before buying, have a look at this video for more details.
Key ingredients: Sesame seed oil, Isopropyl Myristate
Pros
 Lightweight
 Quick-absorbing formula
 Non-greasy
 Fragrance-free
Cons
The NIVEA Intense Healing Body Lotion nourishes, intensively moisturizes, and soothes dry rough skin after just one application. It is enriched with provitamin B5 that intensely nourishes your skin. The lotion comes in a pump bottle that makes it convenient for both home and office use. People with dry and very dry skin can high benefit by using it as a hand and foot cream as well.
Key ingredients: Provitamin B5
Pros
 72 hours hydration
 Shows visible results
 Affordable
Cons
If you are looking for long-lasting hydration, try out the Gold Bond Radiance Renewal Cream Oil. It has a triple-action formula that gently exfoliates, immediately hydrates, and locks in moisture for 24 hours. The formula is enriched with a unique triple blend of African shea butter, cocoa butter, and coconut oil. It contains 7 nourishing moisturizers and 3 vitamins that help keep visibly dry skin from coming back. The gentle exfoliants remove dead, dry skin cells that can cause skin to look flaky or ashy.
Key ingredients: Coconut oil, Cocoa butter, and African shea butter
Pros
 Non-greasy
 Dermatologist tested
 Clinically tested
 Long-lasting hydration
 Triple action formula
 Quick-absorbing
Cons
If moisturizers and body oils are not your thing, you can go for a gel-based formula. The Bio Oil Dry Skin Gel has a hydrating formula that replenishes and deeply moisturizes your skin. It has a unique gel-to-oil texture that gets absorbed easily and creates a protective barrier to prevent moisture loss. The nourishing formula is infused with glycerine to boost hydration, shea butter to nourish and moisturize your skin, niacinamide B3 to restore the skin's moisture barrier, urea to smooth and soften your skin, and chamomile to soothe and calm your skin.
Key ingredients: Glycerine, Shea butter, Niacinamide B3, Urea, and Chamomile
Pros
 Lightweight
 Quick-absorbing formula
 Clinically proven
 No preservatives
Cons
The Skinceuticals Renew Overnight Dry is a night-time moisturizer that helps to address skin concerns like aging and discoloration. This night-time skin-refining moisturizer is infused with 10% hydroxy acid blend that gently exfoliates the skin and gives you a healthy appearance. It contains a mixed hydroxy acid blend which is a synergistic blend of naturally derived acids – malic, lactic, tartaric, citric, glycolic. It removes dead skin cells through gentle exfoliation. The botanical extracts containing aloe, chamomile, rose oil soothe and nourish dry skin. It diminishes the appearance of all the visible signs of aging and helps to restore a radiant complexion.
Key ingredients: 10% hydroxy acid, Naturally derived acids ( malic, lactic, tartaric, citric, glycolic), and Botanical extracts (aloe, chamomile, rose oil).
Pros
 Ideal for nornmal to dry skin
 Blends well
Cons
None
Splurging on these products for dry skin, will make your driest skin turn dewy. In the following section, let's have a look at the factors you need to consider for choosing the best products for dry skin.
How To Choose The Best Products For Dry Skin- A Buying Guide
Before purchasing skin care products, the most important thing is to read the ingredients label. Ingredients like alcohol can dry out your skin. Also, avoid products that contain sulfates, dyes, and fragrances because they can be harsh and irritating on your skin. While using a product, if you notice any redness, itching, or other unpleasant reactions, opt for a simpler product.
Dry skin needs moisturization and hydration. There are a lot of ingredients that offer a dose of moisture while soothing the skin. Look for ingredients like hyaluronic acid, ceramides, urea, plant oils, aloe vera, shea butter, glycerin, squalane, soy, colloidal oatmeal, and B vitamins.
Note: "Make sure you are not using anything harsh or abrasive and with clean ingredients. If needed, skip the cleanse in the morning and rinse with warm water instead of doing a full on cleanse. It's important that you make sure you are doing a skincare routine at night if this is the case. Always choose pH balance products and wear an SPF even on cloudy days," says Victoria Larsen, a licensed esthetician of over 20+ years.
Dry skin can be painful to deal with. Therefore, you need extra care, nourishment, and protection for the skin. These skin care products contain moisturizing ingredients like hyaluronic acid that penetrate deep into the skin to protect the skin barrier, provide hydration, and help in healing extremely dry and cracked skin. In addition, these skin care products are non-greasy, non-comedogenic, and provide long-lasting hydration. However, some products may have a thick consistency and take time to absorb. Our shopping process will help you select the best skin care product for your dry skin.
Why Trust StyleCraze?
The author, Oyendrila Kanjilal, is a certified skin care coach who loves to create informative beauty and lifestyle content for her readers. She went through numerous product specifications and analyzed user feedback on trusted online platforms to curate this list of the best skincare products for dry skin. Her well-researched list includes products that have long-lasting and quick-absorbing formulas made with nourishing ingredients.
Recommended Articles
The following two tabs change content below.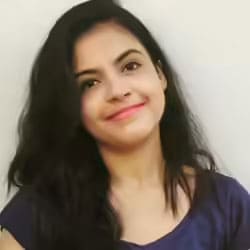 Oyendrila holds a master's degree in English Literature from the University Of Calcutta, West Bengal, and is a certified skincare...
more