13 Best Slippers For Sweaty Feet That Aren't Uncomfortable
These comfortable slippers are the perfect companions for sweaty and stinky feet.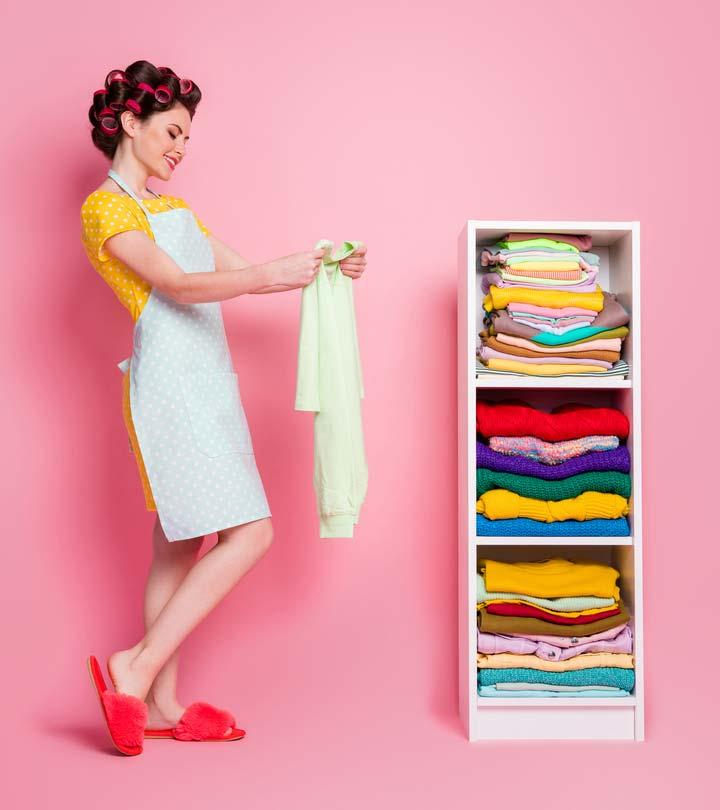 Wearing the best slippers for sweaty feet can help you get away with many problems that you usually face. For starters, sweaty feet stink when you keep them contained in shoes a lot. Not only this, but they make it very slippery and can make you slip. Lastly, the squeaky sound from slippers when the sweat rubs along the material of your slippers is also annoying to hear! To combat all these issues and more, you need to invest in good slippers specially crafted to meet the needs of people who sweat a lot.
You need a moisture-wicking and breathable pair so that you can bid these problems farewell. If left unchecked, they may also give way to problems like athlete's foot, foul odor, and toenail fungus. So if you have been wondering how to get rid of these issues, we've got good news. There are plenty of options to look for, including slippers that are designed to keep your feet dry and fight the smell of sweat. If you are unsure where to start, here are 13 handpicked slippers to keep your walk comfortable and confident.
13 Best Slippers For Sweaty Feet In 2022 You Must Try!
Featuring a lightweight build and design, these memory foam bedroom slippers by RockDove are made with a blend of cotton and spandex. Whether you're lounging at home or working from your makeshift indoor office, these no sweat slippers have a breathable waffle knit upper that prevents the buildup of sweat and odor. If you're someone who enjoys cloud-like shoe soles, you're in for a treat! One of the best slippers for sweaty feet, the RockDove Women's Memory Foam Slipper has an insole that conforms to the contours of your feet for a pillow-like soft comfort. So, if you're tired after a whole day, trust these kicks to lend you instant relief while keeping your feet cool and fresh.
Pros
 Multiple color options
 Durable rubber sole
 Easy to wear and remove
 Shock-absorbing
 Waterproof sole
 Anti-skid
 Non-marking sole
 Arch support
 Memory foam
 Cushioned heel
 Breathable fabric
Cons
 May not be the best choice for summers
Are you scouring the Internet for a pair of odor-resistant slippers, which are functional and super stylish? Stop your hunt because here's a pick for you! Featuring elegant stripes and adorned with a cute bow, these slippers have an ultra-soft insole and upper to keep you comfy and odorless all-day long. These ladies slippers for sweaty feet also have a breathable plush terry insole that is skin-friendly and keeps your feet sweatless. The high-density memory foam and EVA sole in these non-smelly slippers provides your feet with unparalleled support, comfort, and stress reduction. From grey, green, black, pink to yellow — these are the best slippers for sweaty feet to upgrade your everyday outfit in an instant.
Pros
 5 color options
 Fashionable design
 Cushioned sole
 Multi-spotted sole for massage
 Anti-slip
 Odor-resistant
 Machine wash
 Shock-absorption
 Ideal for outdoor and indoor wear
 Comfortable
Cons
 Sizes start from 5 onwards
If you're an ardent lover of minimalist, sleek designs, these warm slippers for sweaty feet are bound to become your new favorite pair. Made with a high-quality and superior cotton blend, the CIOR Memory Foam Slippers feature a waffle knit design to protect your feet from the constant stuffy feeling. From spring, summer, to autumn — these slippers for sweaty feet have a soft cotton material, which absorbs sweat from your feet throughout all seasons! Available in a range of alluring colors, these moisture-wicking slippers have a soft TPR rubber sole that provide safe and secure footing.
Pros
 High-density memory foam
 Easy to clean stains and dirt
 Marshmallow-like comfort
 Relieves pain and pressure
 Permeable
 Good hygroscopicity
 Cozy and warm
 Textured bottom for grip
Cons
 Not available in bright colors
On a hunt for the best slippers for sweaty feet that will easily slip into your luggage for impromptu travels? Count on these antimicrobial slippers made with healthy dyeing substances and washable materials! Featuring a footbed and upper made completely with pure cotton, these slippers are super comfy, cozy, and perfect for all weather conditions. These washable slippers for sweaty feet have a high-density memory foam insole that is flexible and reduces fatigue after a tough day. The slip-ons also have an anti-slip and sturdy TPR outsole which will be your perfect companion for both indoor and outdoor wear.
Pros
 Pure cotton
 Lightweight material
 Anti-skid
 Easy to fold
 Memory foam sole
 Open-toe design
 Slip-on style
 Waterproof outsole
Cons
 May take a long time to dry
Do you love slippers which come with a sole that feels like a layer of decadent cake? You're in for a surprise! Make way for Acorn's Women's Spa Slippers that features a soft multi-layer cushion insole with quick-recovery memory foam footbed for the ultimate heel and arch support. Built in an open-toe style, these are one of best slippers for sweaty feet with a durable rubber and anti-skid texture at the bottom for a firm grip. From yoga classes, gym sessions, running errands to spontaneous getaways — these slippers for sweaty feet have a classic flip-flop design which remains versatile and stylish all year long!
Pros
 Anti-skid
 Breathable material
 Comfortable fabric
 Lightweight sole
 Portable slippers
 Conforms to foot
 Machine wash
Cons
If you're looking for slippers with toe protection that also come with a fluffy faux fur lining, these pair of slippers won't disappoint you. Dearfoams' Women's Slippers are available in 3 basic colors like black, white, and blue. If you're in the mood to up the ante with your at-home outfit, trust the comfy leopard print slip-ons to elevate it. Made with a cloudlike memory foam and a dense cushioned insole, these no sweat slippers can be slayed in both situations, indoor, and outdoor. The breathable slippers also have an ultra-cozy velour lining and footbed that lends your feet unparalleled support and relief.
Pros
 4 variations
 Velour lining and footbed
 Slip-on closure
 Ideal for indoor and outdoor
 Cushioned sole
 Fluffy and warm
Cons
 Finding the correct size may be tricky
Love avant-garde fashion pieces? Channel your inner fashionista with one of the best women's slippers for sweaty feet! The BCTEX COLL Ballerina Slippers are adorned with a trendy and feathery pom pom, which gives the slippers an elegant and chic appearance. Designed in a slip-on style, these slippers feature a comfortable velvet upper and a moisture-wicking plush fleece lining that absorbs sweat and keeps your feet dry all-day long. One of the best slippers for sweaty feet, they also have a high-density and flexible memory foam midsole, which provides stabilizing support and absorbs shock. From a fun girl's night-in to lounging at home, these slippers will ensure that you do it style!
Pros
 Multiple color options
 Cushioned midsole
 Waterproof
 Lightweight slippers
 Anti-slip sole
 Ideal for outdoor and indoor
 Shock-proof
Cons
Featuring a cross band and furry bottom, these fuzzy antimicrobial house slippers promise to keep your feet breathing throughout the day. From the fashion-forward tie-dye, fun leopard print to solid color options — the DL Women's Memory Foam Slippers are snug enough to stay intact on your feet. These slippers for cold sweaty feet also have cushiony memory foam, which lends you the perfect soft padding to walk around on hard surfaces with no pain! Super fuzzy and warm, the slippers also have a cement outsole, which is more durable than side seam for that extra support and comfort your legs.
Pros
 Warm and cozy
 Easy to wear and remove
 Open-toe design
 Non-slip
 Comfy, cushioned sole
Cons
 Might be slightly narrow for those with wide feet
It's a no-brainer that after a tired day, your feet need some relaxation too. But with most slippers resulting in sweaty feet, the idea can seem unpleasant. Breaking through this situation, the UBFEN Women's Memory Foam Slippers feature a breathable knit upper, which allows air to pass through and also avoids that sweaty feeling from prevailing! With seam-crafted edges and high-density memory foam in the insole, these winter slippers for sweaty feet will provide your legs with the rest and warmth it deserves! One of the best slippers for stinky feet, these slip-ons are lightweight and will let you move freely (indoor and outdoor) with no hassles.
Pros
 5 color variants
 Breathable knit upper
 Comfortable and soft
 Fluffy plush lining
 Lightweight
 High-density memory foam
Cons
 Not available in bright colors
Looking for the perfect memory foam bedroom slippers for colder months? We've got your back. With an exquisite and breathable Cashmere knit upper to keep your feet cozy and warm, these indoor slippers for sweaty feet are bound to relieve your pain and pressure after a tiring day. Firm and durable, the FANTURE Women's House Slippers feature a waterproof TPR sole and an anti-skid textured bottom for safe and secure footing in every circumstance! The slippers also have a high-quality insole made with a layer of premium high-density memory foam and high-elastic sponge heel.
Pros
 Waterproof and anti-skid
 TPR soles
 Soft coral velvet lining
 High-quality insoles
 Comfortable
 Easy to clean
Cons
 The rubber sole may make a squeaky noise.
Do you have a strong inclination for cozy, sweatshirt like knit patterns? These slippers that keep your feet cool will certainly be your new BFF! Featuring a classic breathable sweater knit upper and cozy wool-like plush fleece lining, these slippers lend your feet extra comfort and support through the season. The high-quality and durable memory foam footbed will make every step feel like a walk on the clouds by relieving your pressure from the feet gradually. The best part? You can fold these slippers easily and fit them into your suitcase for travelling! From cold days to combatting chilly air, these sweat absorbing slippers promise to keep your feet cool, fresh and dry.
Pros
 Waterproof rubber sole
 Anti-skid
 Breathable upper
 Cozy fleece lining
 Absorbs shock
 Machine wash
Cons
 May be too stuffy for summer
There's a certain distinct allure attached to edgy, outdoorsy shoes. If you're someone who loves that aesthetic, these slippers for sweaty feet will fill up your sartorial void. Extremely cozy, comfortable and convenient, the Nootkas Merino Wool House Slippers are handmade by artisans and each pair takes 3 days to make! The breathable natural wool in these slippers help to insulate and keep your feet warm during the winter season. The spacious toe box and padded bottom in these winter slippers for sweaty feet allow freedom of movement with the best comfort and support. The slippers also have a felt wool blend, which wicks moisture and keeps your feet dry and odor-free!
Pros
 7 color options
 Soft natural suede sole
 Moisture-wicking material
 Odor-resistant
 Anti-microbial
 Dye-free natural wool lining
 Hand stitched
Cons
 May be slightly itchy initially
If you're on the search to own a pair of cool bedroom slippers, it's time to stop your quest. Available in 5 super millennial-friendly colors, the DREAM PAIRS Women's Fuzzy House Slippers will add just the right flair and fashionable charm to your closet. With cushioning and shock-absorption, these ladies' slippers for sweaty feet are comfy, cozy, and will upgrade your hobo look in an instant! One of the best slippers for sweaty feet, the slip-ons feature an ethylene vinyl acetate sole, which gives exceptional support and comfort. The best part? Even after umpteenth washes, the slippers remain cozy and warm!
Pros
 5 colors
 Flexible outsole
 Lightweight
 Soft and fluffy faux fur
 Cushioned footbed
 Stylish and trendy
Cons
Now that you have a roster of the best slippers for sweaty feet in your shopping radar, we are coming to your rescue with more. Ahead, find out all the points that you should consider while making your pick for the best pair of sweat-absorbing slippers.
How To Choose The Best Slippers For Sweaty Feet — Buying Guide
When buying the best women's slippers for sweaty feet, make sure you invest in slippers made of breathable fabrics. You can opt for cotton or merino wool as these materials are lightweight. Also, such breathable fabrics are moisture-wicking and absorb sweat from the feet efficiently.
From faux fur to fleece, there are multiple lining options to choose from. Depending on your situation and need, choose your slippers. To combat colder months, invest in plush fleece-lined slippers and for the summer season, buy slippers with bacteria-resistant linings.
Instead of a close-toe design, you should buy open-toe slippers. This type of toe box allows air to pass and is also breathable. Hence, open-toe designs keep your feet clean, dry, and fresh throughout the day.
While purchasing the best slippers for sweaty feet, it is imperative to buy a pair that allows proper ventilation. This accommodates air to pass through seamlessly through the slippers and hence, keeps your feet dry and cool.
Why Trust StyleCraze?
The author of this article, Priyam Gupta, is a fashion aficionado who loves keeping up with all the latest fashion trends out there. She has gone through numerous product reviews online to bring you the best slippers for sweaty feet. This curated collection of slippers is breathable and designed to keep your feet dry and free of sweat and odor.
Frequently Asked Questions
How can I prevent my feet from sweating?
The best way to prevent your feet from sweating is to invest in a good pair of moisture-wicking slippers. Such sweat-resistant slippers help absorb perspiration and also keep your feet odor-free all-day long.
Are UGG slippers good for sweaty feet?
Not all UGG slippers are ideal for sweaty feet. If you're looking for a pair of UGGS that will wick away the moisture then you should buy the slippers with UGGpure wool, which keeps your feet dry and warm.
Are sheepskin slippers good for sweaty feet?
Sheepskin slippers are one of the best slippers for sweat feet. These slippers allow your feet to sweat all-day long without the risk of odor and bacteria accumulation.
Why do my feet sweat when I wear slippers?
Your feet are bound to sweat when you wear slippers because they often do not allow air to pass. Hence, it is important to wear slippers with a breathable material that will absorb the sweat.
Are Crocs good for sweaty feet?
No, Crocs can become smelly if used improperly on sweaty feet. While you can wear them on hot days, make sure you choose Crocs with moisture-wicking qualities.
What is feet sweating a symptom of?
Excessive feet sweating is a symptom of hyperhidrosis. This can indicate an underlying condition that needs urgent attention.
Does anxiety cause sweaty feet?
Yes, an anxiety disorder may come with physical symptoms, including cold or sweaty hands and feet.
Recommended Articles