10 Best-Smelling Conditioners For Women In 2023
Nourishing formulations that make every hair wash feel like a pampering hair spa.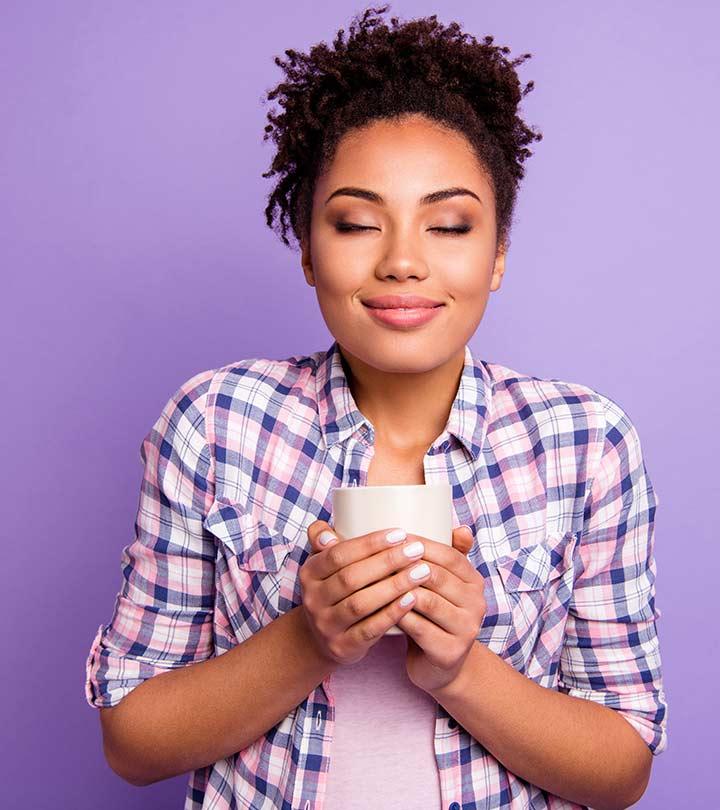 There are numerous times when we want to choose a hair product but send it ziplining back to the shelf simply because it doesn't smell good. We believe, and we know you'll agree, that life is too short to be using shampoos and conditioners that smell like a bunch of chemicals. And especially as the last step in your hair wash routine, we have a list of the best-smelling hair conditioners. Applied after cleansing the tresses with shampoo, conditioners add a shiny and glossy finish. If these potions don't have a pleasant scent, you might be in trouble.
So to keep your mane smelling as delicious as your favorite treats, these formulas work super hard. Fruity, floral, and woodsy fragrances are available in light or strong notes so you can choose them according to your preference. Now you can enjoy salon-style hair right from the comfort of your own bathroom!
Top Picks
10 Best-Smelling Conditioners That Are A Treat For The Senses
Pros
Vegan
Paraben-free
Silicone-free
No mineral oil
Sulfate-free
Can be used on color-treated hair
Cons
Price at the time of publication: $30
Pros
Softens dry hair
Tames flyaways
Adds a glossy finish
Repairs damaged hair
Sulfate-free
Cruelty-free
Cons
Might leave behind a residue
Price at the time of publication: $6.57
Pros
Vegan
Paraben-free
Gluten-free
Color-safe
Detangles hair
Softens and smoothes
Cons
Some might find the consistency to be thin.
Price at the time of publication: $18
Pros
Paraben-free
SUlfate-free
Phthalate-free
Petroleum-free
No mineral oil or propylene glycol
Cruelty-free
Cons
Might be too thick for finer hair types
Price at the time of publication: $17.99
Pros
Ideal for color-treated and chemically-treated hair
Softens dry and frizzy hair
Prevents split ends
Makes hair manageable
Lightweight
Helps detangle hair
Cons
Some might find it overwhelmingly sweet in smell.
Price at the time of publication: $8.95
Pros
Lightweight
Hydrates dull hair
Sustainable packaging
Ideal for normal to fine hair types
Works on color-treated hair
Adds a glossy finish
Cons
Price at the time of publication: $12
Pros
Vegan
Cruelty-free
Sulfate-free
Paraben-free
Gluten-free and phthalate-free
No dyes or propylene glycol
Cons
Some might find the consistency too watery.
Price at the time of publication: $5.33
Pros
Paraben-free
Sulfate-free
Dye-free
Safe on color-treated hair
Soothes scalp
Softens hair
Cons
Price at the time of publication: $7.89
Pros
Cruelty-free
Silicone-free
pH-balanced
Color-safe
Dermatologist-tested
Contains no mineral oil
Cons
Might cause too much build-up for some
Price at the time of publication: $9.97
Pros
100% vegetarian
Paraben-free
Phthalate-free
No synthetic fragrances
Sulfate-free
Cruelty-free
Cons
Some might find the consistency greasy.
Price at the time of publication: $15.99
Now that we've gone over some of the best-smelling conditioners out there in the market, let's learn how you can pick the right one for your hair's needs.
How To Choose The Best-Smelling Conditioner
If you have hair which is limp or oily on the regular, you might think skipping conditioner will help. But there are a few that can help you with reducing and controlling the amount of oil your scalp produces. Don't reach out for formulas that claim to be hydrating or moisturizing as they can further weigh your hair down. Something that is lightweight with a volumizing or strengthening claim can help reduce oil. If there are any protein-rich formulas you can get your hands on, this is also a good pick.
For hair that is damaged, brittle, dull, and dry either naturally or due to exposure to heat or chemicals, you need a formula that will reduce this damage over time. Deep conditioners can be used for these hair types 2 to 4 times a month as they will deliver intense moisture. If you are dealing with only minimal dryness, a balancing or smoothing conditioner will be helpful. These kinds of products balance the moisture levels in your hair without weighing it down too much.
If you can't figure out what type of conditioner you need to choose for your hair type, let's look at what each formula does so you can choose better. Hydrating and moisturizing formulas work to add shine, moisture, and smoothness to coarse, thick, or curly hair. Volumizing conditioners boost and give a lift to hair that is fine and limp without weighing it down.
Strengthening or fortifying formulas are the best choice for hair that has been damaged, highlighted, overprocessed, or is weak and brittle. If you need something in the middle, balancing formulas are your best friend. They don't add too much moisture but also don't cause any dryness. Smoothing conditioners seal hair cuticles and keep hair smooth, working best on straight and sleek hair types. People with curly hair must choose conditioners marketed towards this hair type as they help reduce frizz, tame flyaways, tighten and define curls to increase the bounce.
Always look for gentle formulas as they can help preserve the health and quality of your hair. Especially those that struggle with sensitivity of the skin or scalp can use natural products. Vegan or vegetarian formulations made without any parabens, sulfates, silicones, petrolatum, phthalates, or mineral oils are helpful. And if you can't tolerate strong fragrances, look for conditioners that don't use any synthetic or artificial fragrance.
When choosing conditioners, look for solutions that use hair-loving elements such as keratin, argan oil, fruit extracts, coconut oil, aloe vera, and chamomile extracts. They are not only gentle on the hair but nourish it to make it softer, smoother, and healthier over time.
Conditioning hair is the best way to enhance its condition and elevate its look. Often the last step in everyone's hair care regimen, these formulas might have chemical-like odors that we're not fond of. Obviously, no one likes their hair to stink, especially after fighting tooth and nail to cleanse it thoroughly. This is why our list of the best-smelling hair conditioners will leave your hair smelling so incredible that you won't be able to get enough! And that's not all, as some of these formulas will treat your hair concerns, improve its appearance, and put you on your way to salon-like tresses. Now come winter or summer, you can keep your mane cared-for while still causing it to turn heads no matter where you go!
Why Trust StyleCraze?
Kirtana Divakar, the author of this article, has a deep interest in hair care and loves reviewing different products in this domain. She has compiled this list of the best smelling conditioners after conducting thorough research. She went through numerous user reviews on multiple forums and brand websites to shortlist the best smelling conditioners for the list. The products add a shiny finish and pleasant scent to your tresses.
Frequently Asked Questions
How should your hair feel after conditioning?
Hair should feel softer, shinier, smoother, and silkier after conditioning.
Why is it often recommended to leave the conditioner in your hair for a few minutes before washing it out but not shampoo?
It is recommended to leave the conditioner in your hair for a few minutes before washing it out because it provides moisture and aids in detangling, resulting in extra shine and luster. On the other hand, if you leave the shampoo on for too long, it will dry out your strands.
How does hair conditioner work?
Conditioners, used to improve hair's feel, texture, look, and manageability, contain fatty alcohols, humectants, and oils that soften and stretch hair.
Why does my hair smell bad, even after washing it with shampoo and conditioner?
Hair smells bad even after washing it with shampoo and conditioner because your shampoo may be inadequate in controlling fungal and bacterial activities on your scalp, resulting in an unpleasant odor.
How can I make my conditioner smell last longer?
You can make the conditioner smell last longer by using essential oils, serums, and hair perfume.
How can I make my hair smell good all day?
Maintaining proper hair care by washing it frequently with scented shampoo and conditioner can make hair smell good all day.