10 Best Snail Creams For Skin – Our Top Picks for 2022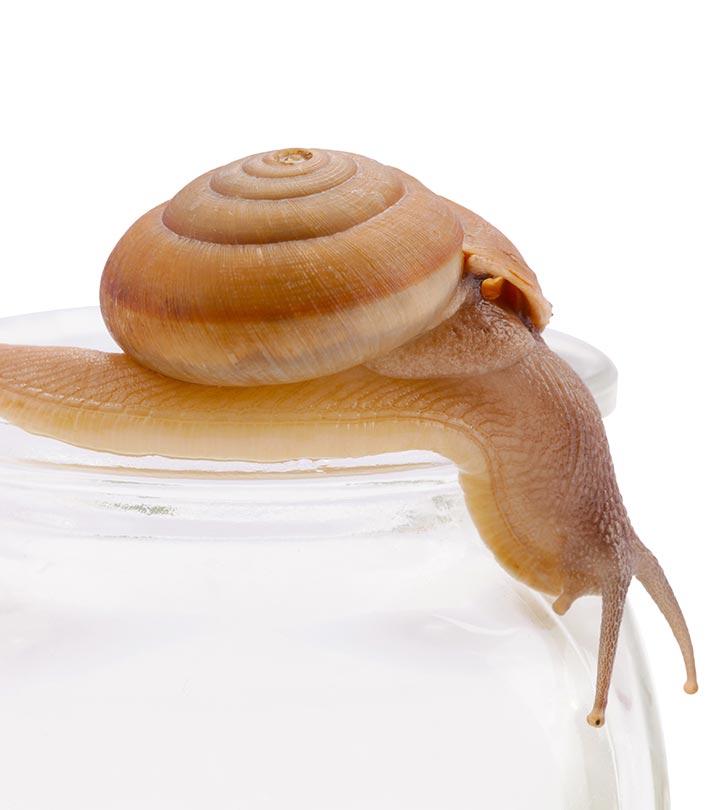 The beauty industry is stepping up its game by introducing some of the best snail creams in the market. Initially started in the Korean cosmetic industry, the slimy snail mucus that is generally viewed as disgusting is actually quite beneficial in getting that flawless finish and smooth-looking skin. These creams contain just a sprinkle of mucus extracted from snails. It works wonders if you start including them in your skincare routine, and you'll soon find out that there is nothing yucky about them. Scroll down to find out more about these wonder snail creams and get one for yourself too!
Top 10 Snail Creams Available On The Market Right Now
The Mizon All In One Snail Repair Cream stands true to its name and works on fully repairing your skin. It contains 92% potent snail extract. It also contains glycolic acid and elastin that work on fine lines. Additionally, the copper peptides in it reduce the size of your pores and diminish acne scars as they have healing and antimicrobial properties. This YouTuber's review will provide more information about the product.
Pros
Light texture
Gets absorbed easily
Plumps up your skin
Cons
None
Skin experts suggest that you always use a night cream because your skin repairs itself at night. What better way to do it than with a snail sleeping mask? This hydrating gel is infused with moisture-rich ingredients and a snail extract that support new cell generation, works on skin tightening, even out your skin tone, and plumps up your skin. This video will give you a better insight into the qualities of the product.
Pros
Makes your skin firm
Evens out your skin tone
Suitable for sensitive and acne-prone skin
Reasonably priced
Cons
None
TonyMoly Timeless Ferment Snail Cream is enriched with 70% gold fermented snail mucus, and it is best known for its restorative, nourishing, and anti-aging properties. It hydrates your skin intensely. It is formulated as an ampoule gel and lecithin emulsion cream that improves the texture, elasticity, and tone of your skin. Its other ingredients like allantoin, glycolic acid, collagen, and elastin work on leaving you with spotless skin.
Pros
Improves the elasticity of your skin
Evens out your skin tone
Cons
Expensive
Mizon Snail Repair Intensive Ampoule is light and watery serum that seeps into your skin easily and repairs problems in every layer. With an 80% snail filtrate, this ampoule nourishes your skin, restores damaged skin, increases its firmness, and tightens it. Here's a personal review video to help you get a better understanding of the product.
Pros
Repairs damaged and aged skin
Highly moisturizing
Cons
Can cause breakouts
CosRX Advanced Snail 92 All In One Cream gives you a healthy glow as it moisturizes, repairs, and calms damaged the skin. It contains collagen that triggers cell turnover. It also contains elastin that firms your skin, reduces the appearance of wrinkles, and refines the overall texture of your skin.
Pros
Highly moisturizing
Potent with 92% snail extract
Cons
A bit sticky and slimy in texture
Yeouth Day/Night Cream is a potent combination of snail extract, hyaluronic acid, green tea, and peptides. This lightweight formula gets absorbed into your skin completely to stimulate skin renewal, battle the signs of aging, boost collagen production, and plump up your skin.
Pros
Protects from and repairs free radical damage
Cons
Strong fragrance
Not suitable for oily skin
This snail cream from Seoul Ceuticals contains 97.5% potent snail mucin along with highly nourishing ingredients like vitamin E, jojoba oil, and shea butter. The peptides and hyaluronic acid in this cream tighten your skin and reduce the skin damage caused by free radicals, environment, aging, wounds, scars, and acne.
Pros
Non-comedogenic
Cruelty-free
Cons
None
Product Claims
Missha Super Aqua Cell Renew Snail Cream contains 70% snail mucin extract. It cares for damaged skin by improving its texture and revitalizing it. It promotes natural cell regeneration and restores moisture to make the skin more firm. This cream is especially helpful for sensitive and acne-prone skin due to the healing properties of snail mucin.
Pros
Pleasant fragrance
Gel-like texture
Gets absorbed easily
Suitable for all skin types
Non-irritating
Cons
Expensive
May cause dryness
Ladykin Affinitic Lifting Snail Cream contains chondroitin and vitamins A, C and E along with snail filtrate. It repairs, tightens, firms, softens, and moisturizes your skin and protects it from the damage caused by external irritants.
Pros
Inexpensive
Locks in moisture
Improves elasticity
Cons
Not suitable for wearing under makeup
Slimy texture
Snail Bee High Content Steam Cream is a blend of snail mucin and bee venom. This combination is another discovery by the Koreans that promotes collagen production and tightens your skin. This cream is formulated under high temperatures and patented steam technology, which enhances its efficacy. It is suitable for acne-prone and sensitive skin types.
Pros
Perfect for everyday use
Suitable for sensitive and rosacea-prone skin
Cons
Medicinal smell
Why Trust StyleCraze?
The author of this article, Pratima Ati, is a fashion and makeup enthusiast who has a penchant for everything new and trending. Her in-depth knowledge and research about the latest industry styles and trends provide users with an unbiased opinion about the best snail creams good for the skin. She has sought guidance from experts and certified professionals to prepare this list. The products listed above will help you achieve flawless and smooth skin.
Recommended Article