10 Best Soaps For Dry Skin of 2020 Available in India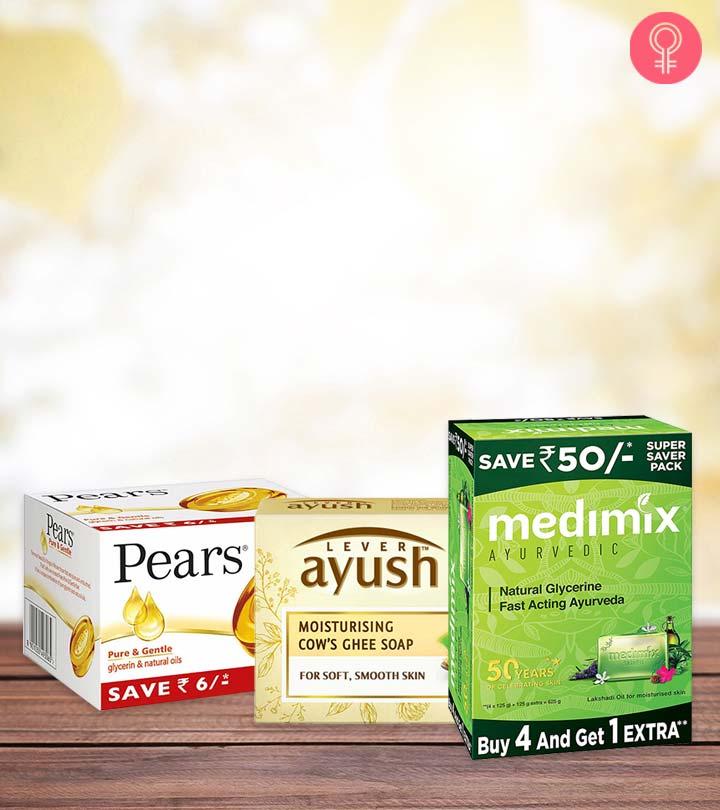 Dry skin is tough to deal with. Forget winter dryness – those who have dry skin can experience tightness and scaliness of skin even during summers! And warm showers coupled with the wrong soap can worsen things. You may be using an after-shower moisturizer and emollients to keep your skin hydrated. But, has it ever occurred to you that maybe your soap is worsening your problem?
Certain chemicals in soaps can strip the moisture from your skin. But that does not mean you should stop using soaps altogether. You only need to pick the right soap for your skin. Scroll down to find the list of best soaps for dry skin available on the market right now.
10 Best Soaps For Dry Skin of 2020
1. Nivea Creme Care Soap
This soap has a very light and creamy formula that feels soft on your dry skin. It contains pro-vitamin and oils that don't dry out your skin or make it scaly. It also helps maintain the natural oil barrier of your skin and keeps it silky smooth. Although this soap is meant for people with dry skin, it is suitable for all skin types.
Pros
Smoothens and nourishes skin
Paraben-free
No mineral oils
Contains glycerin
Rich, creamy lather
Gentle formula
Cons
None
2. Dove Cream Beauty Bathing Bar
One-quarter moisturizing cream – that's what makes Dove soaps stand out from the crowd. This creamy bathing bar can be used on the face and all body parts as it is incredibly soft and gentle on dry skin. As the brand claims, it's not just a soap bar, it's a beauty bar.
Pros
Suitable for daily use
Rich and moisturizing formula
Cruelty-free (PETA-certified)
Does not irritate your skin
Cons
None
[ Read – Best Selling Dove Products Reviews ]
3. The Body Shop Shea Soap
This vegetable-based, shea-enriched soap feels creamy on your skin. It is made with shea butter procured through community trade from Ghana and is the best solution for skin dryness.
Pros
Contains certified sustainable palm oil
Not tested on animals
Paraben-free
SLS-free
Mild and pleasant fragrance
Cons
None
[ Read – The Body Shop Beauty and Makeup Products ]
4. Pears Pure And Gentle Soap
Glycerin is one of the most common ingredients in soaps and body washes for dry skin. This is because it keeps your skin moisturized. Pears Pure And Gentle Soap is a glycerin soap containing natural oils that don't make your skin feel parched even long after you have taken a shower.
Pros
Dermatologist-tested
Contains 98% pure glycerin
Mild fragrance
Cons
None
5. Medimix Ayurvedic Natural Glycerin Soap
This glycerin soap by Medimix is intended to provide deep hydration to your skin and make showers a pleasant experience. It is enriched with natural ingredients that help lock in moisture and refresh your skin every day.
Pros
Cruelty-free
Vegan formula
Ayurvedic ingredients
Mild and pleasant fragrance
Cons
None
6. Soulflower Moisturizing Milk Chocolate Soap
This is a 100% natural cold-processed (handmade) soap. It contains natural oils, milk, and chocolate extracts along with vitamin E. It deeply moisturizes your skin and gives it a plump and dewy look. It can be used both on the face and the body and claims to minimize blemishes and dark circles.
Pros
Contains botanical extracts and essential oils
Vegan formula
SLS-free
No harmful chemicals
No synthetic color
No artificial fragrance
Cons
None
7. Aloe Veda Fragrance-Free Bathing Bar Cocoa Butter & Almond Oil
This soap bar is pure luxury for your skin. It contains cocoa butter, aloe vera extracts, milk proteins, almond oil, shea butter, wheat germ oil, and many other natural ingredients. It keeps your skin nourished. It forms a rich and creamy lather and is exceptionally beneficial for dry skin.
Pros
Unscented
Natural ingredients
No harmful chemicals
Paraben-free
Not tested on animals
Cons
None
8. Ayush Moisturising Cow's Ghee Soap
If you prefer Ayurvedic formulations, try this cow's ghee-based soap by Ayush. Ancient Ayurvedic remedies used cow's ghee to treat dry skin-related issues. It also contains pinda tailam, which helps retain moisture in your skin.
Pros
Contains herbal extracts
No harmful chemicals
No preservatives
Cons
Does not last long
A complete list of ingredients is not provided.
9. Cetaphil Cleansing & Moisturising Syndet Bar
This soap can be used on both the face and the body and is formulated for dry and sensitive skin types. It keeps your skin hydrated and does not cause dryness and irritation. It moisturizes your skin and helps restore its protective oils.
Pros
Soap-free
Detergent-free
Gentle enough to be used on children
Non-comedogenic
pH-balanced formula
Dermatologist-recommended
Allergy-tested
Cons
Contains masking fragrance
Contains PEG
May contains sodium palm kernelate
10. Himalaya Herbals Honey & Cream Soap
Honey and milk cream are known to keep skin moisturized, and this soap contains all the goodness of these natural skin moisturizers. It repairs your damaged skin and makes it supple. It helps restore your skin's lost glow and keeps it toned.
Pros
Not tested on animals
Mild and pleasant fragrance
Cons
Contains sodium palm kernelate
Dry skin demands extra care, which is why you should be careful while buying a soap. Also, avoid taking hot showers and never forget to use a moisturizing lotion on your damp skin to prevent dryness.
Have you tried any of these soaps for dry skin? How did your skin feel after using it? Share your feedback with us in the comments section below!
The following two tabs change content below.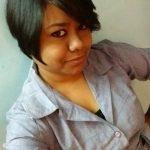 Latest posts by Ramona Sinha (see all)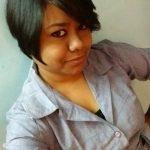 Ramona Sinha
Ramona has a Master's degree in English Literature. She believes that beauty begins with a good skin care regimen and is on a mission to eliminate all toxins from her routine. She helps readers select products and ingredients specific to their skin type and gives out tips to keep their skin healthy in a natural way. When Ramona is not working or experimenting with a new skin care product or ingredient, her books and a passion for music, good food, and traveling keep her busy.